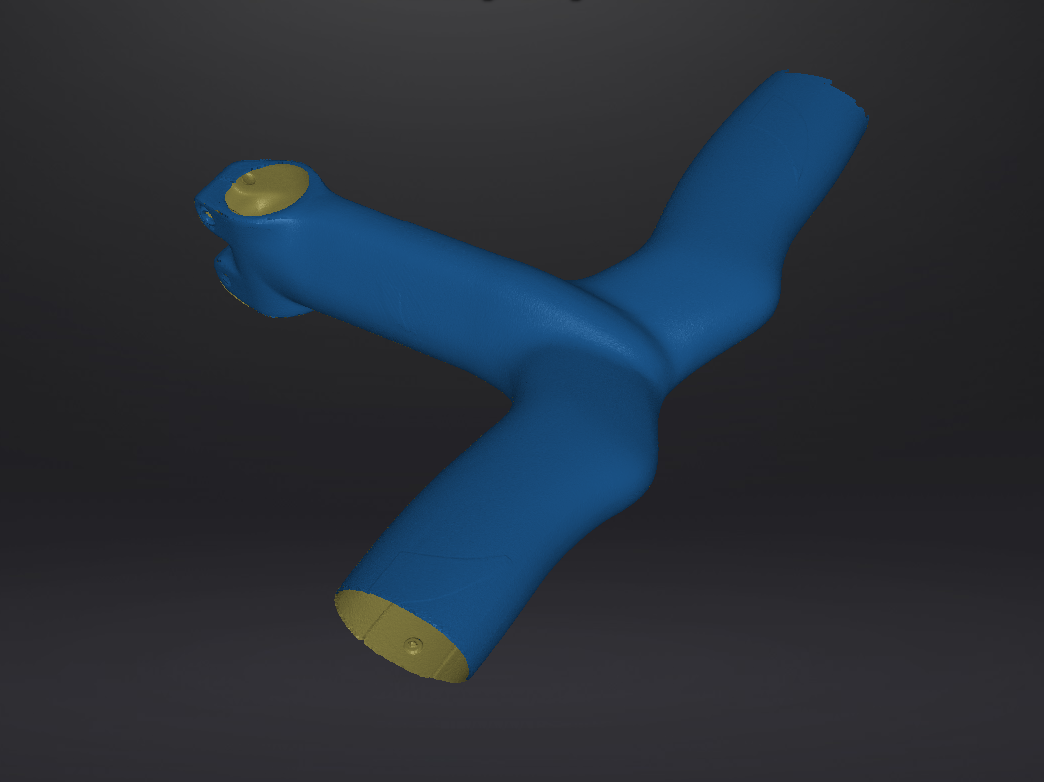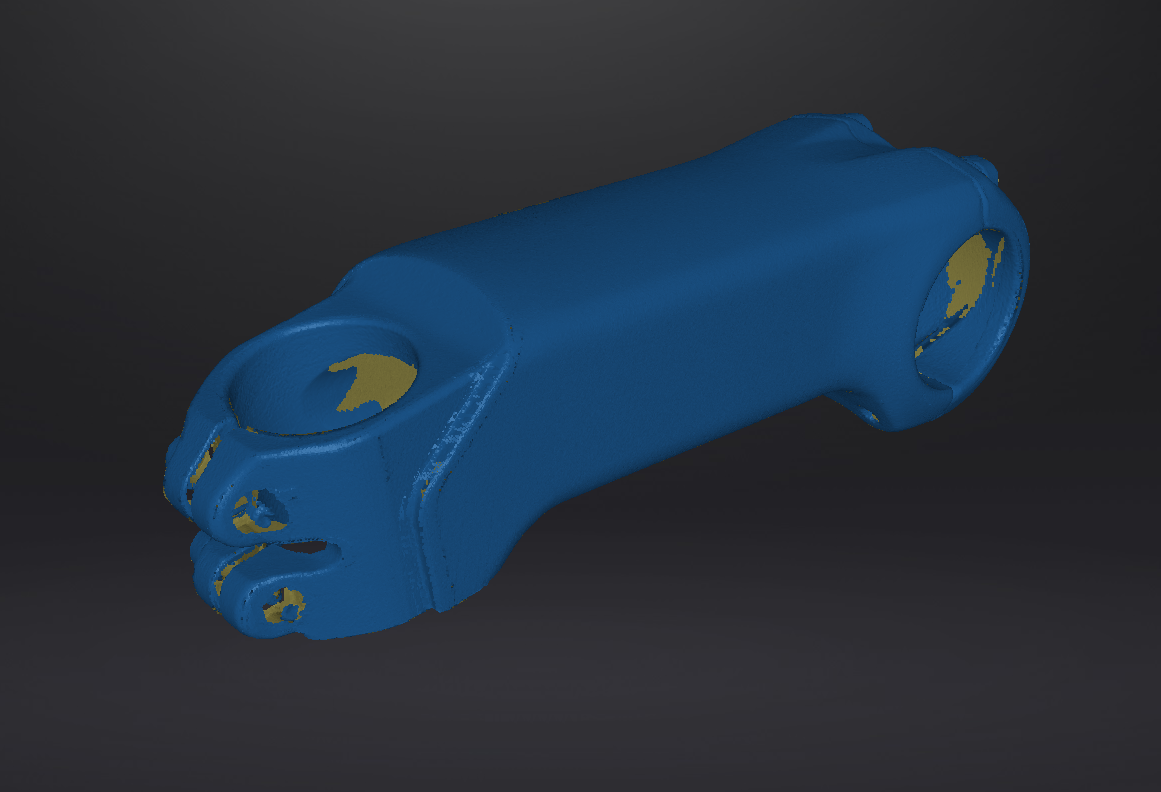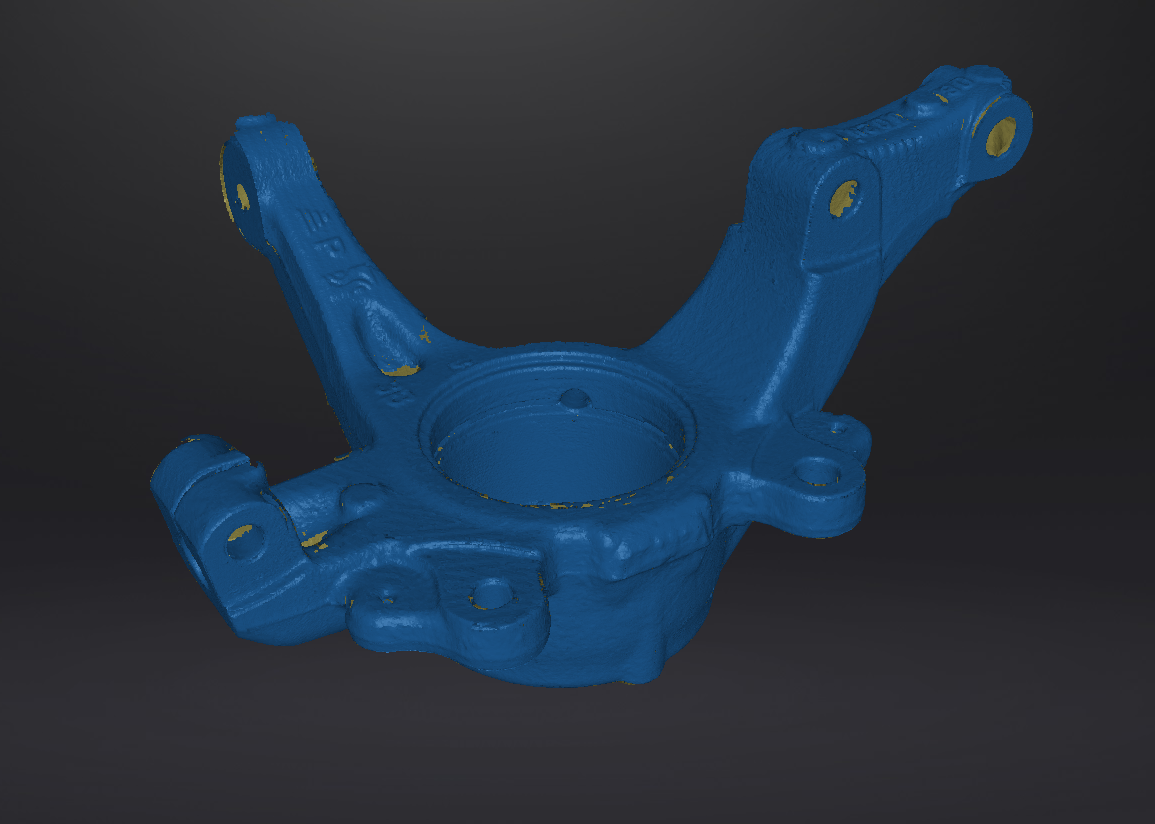 Frequently Asked Questions
3D Scanning
We can scan most small to medium sized objects, typically up to 600 x 600 x 600mm. The quality of the scan output depends on the type of object and the surface finish.
We use tripod mounted white light scanners (WLS) that shine a grid of light onto an object and measure the returning pattern.
Only areas of an object within direct line of site of the scanner are recorded; deep holes and internal geometry wont be captured.
The 3D scanners we use measure with an accuracy up to 0.05mm. The quality and accuracy of the scan is very dependant on the type of object and it's surface finish.
Our 3D scanning service provides you with an STL file of your object, sent via email.
You can choose a watertight or un-watertight model. Watertight models can be used immediately for 3D printing but some accuracy is lost in areas of the model that can't be scanned correctly. Un-watertight models are the most accurate and useful when re-engineering parts.
Cost
3D scanning costs vary depending on the object but start from as little as GBP 20.
We will discuss the project with you before any work is undertaken and there's no obligation until the scope of the work and the price has been agreed.
Lead Time
When you enquire about our 3D scanning service we will discuss lead time with you. We recommend booking early if you require a fast turn around as the service is very popular.
The 3D scanning process itself typical takes a couple of hours. Depending on the object there may be considerable preparation beforehand to optimise the scan quality. Some post processing work is then required to tidy the mesh and align the model correctly. If required we can also add geometry to the scan to help with re-engineering of the part.
When you enquire about our 3D scanning services we will discuss the best method for getting the object to us and back to you safely. We're based in Staffordshire, United Kingdom.
If the object is being shipped it should be packaged securely and sent with adequate insurance. We will return the object once it has been scanned, again with a shipping service with adequate insurance.