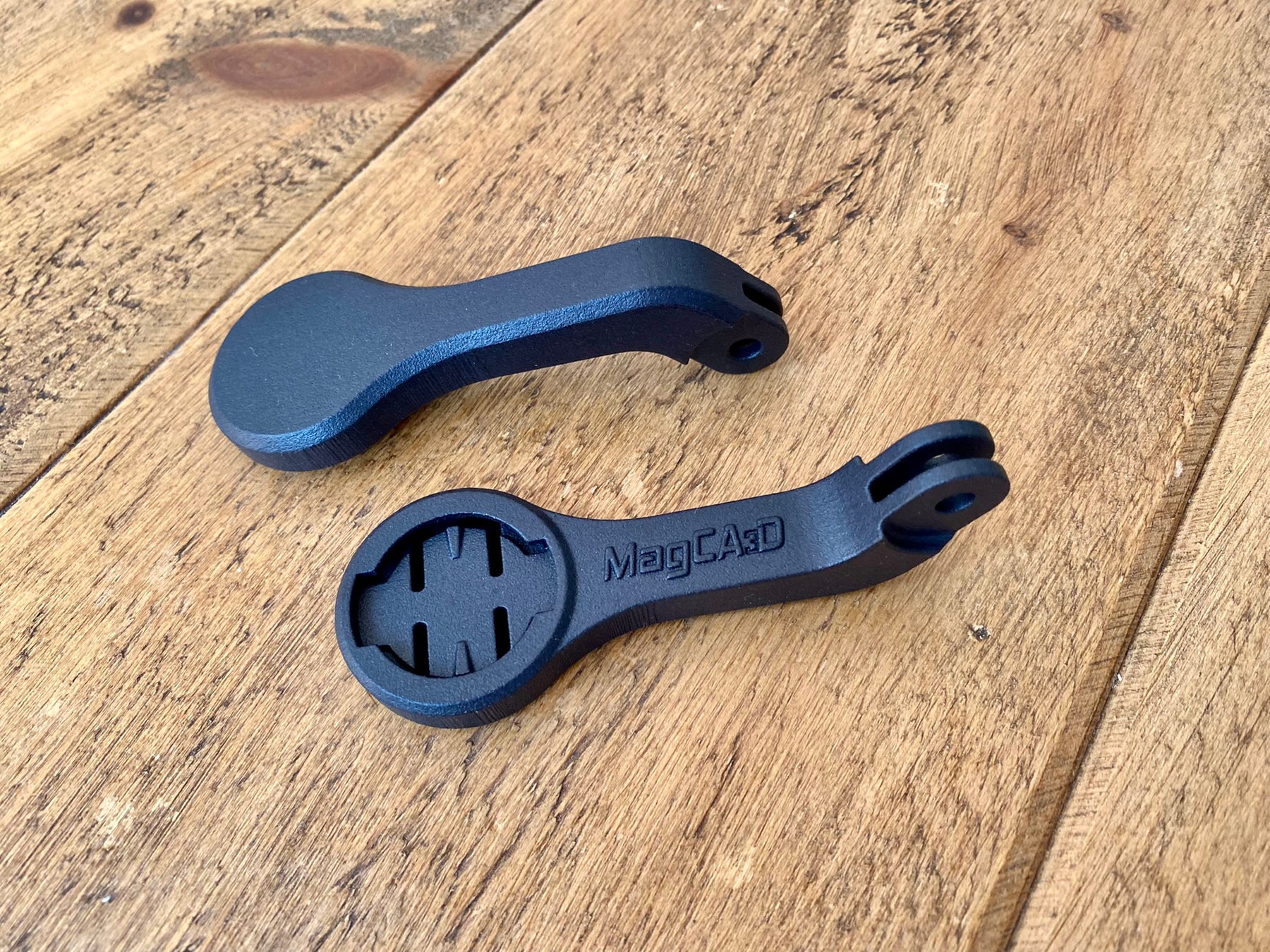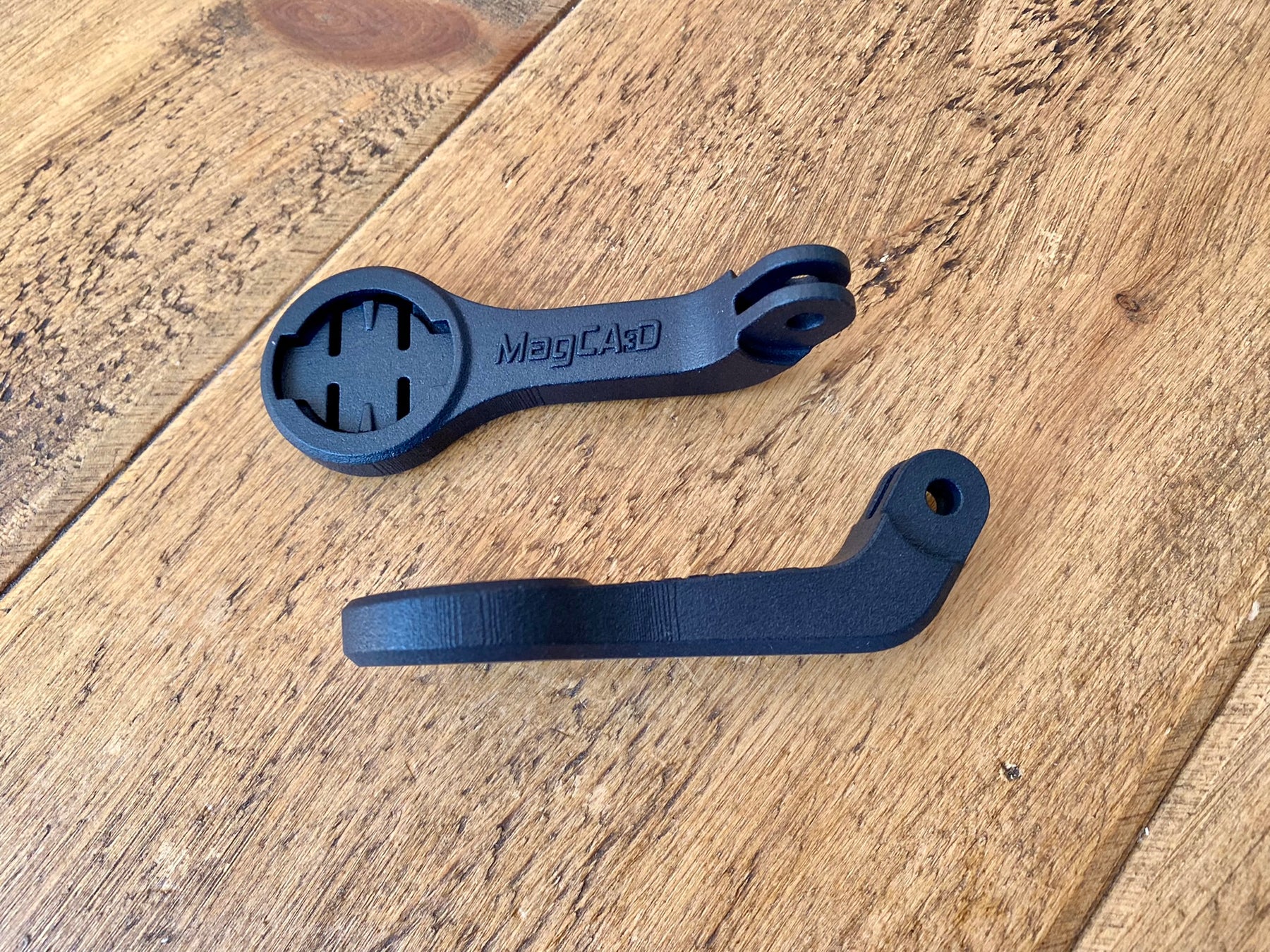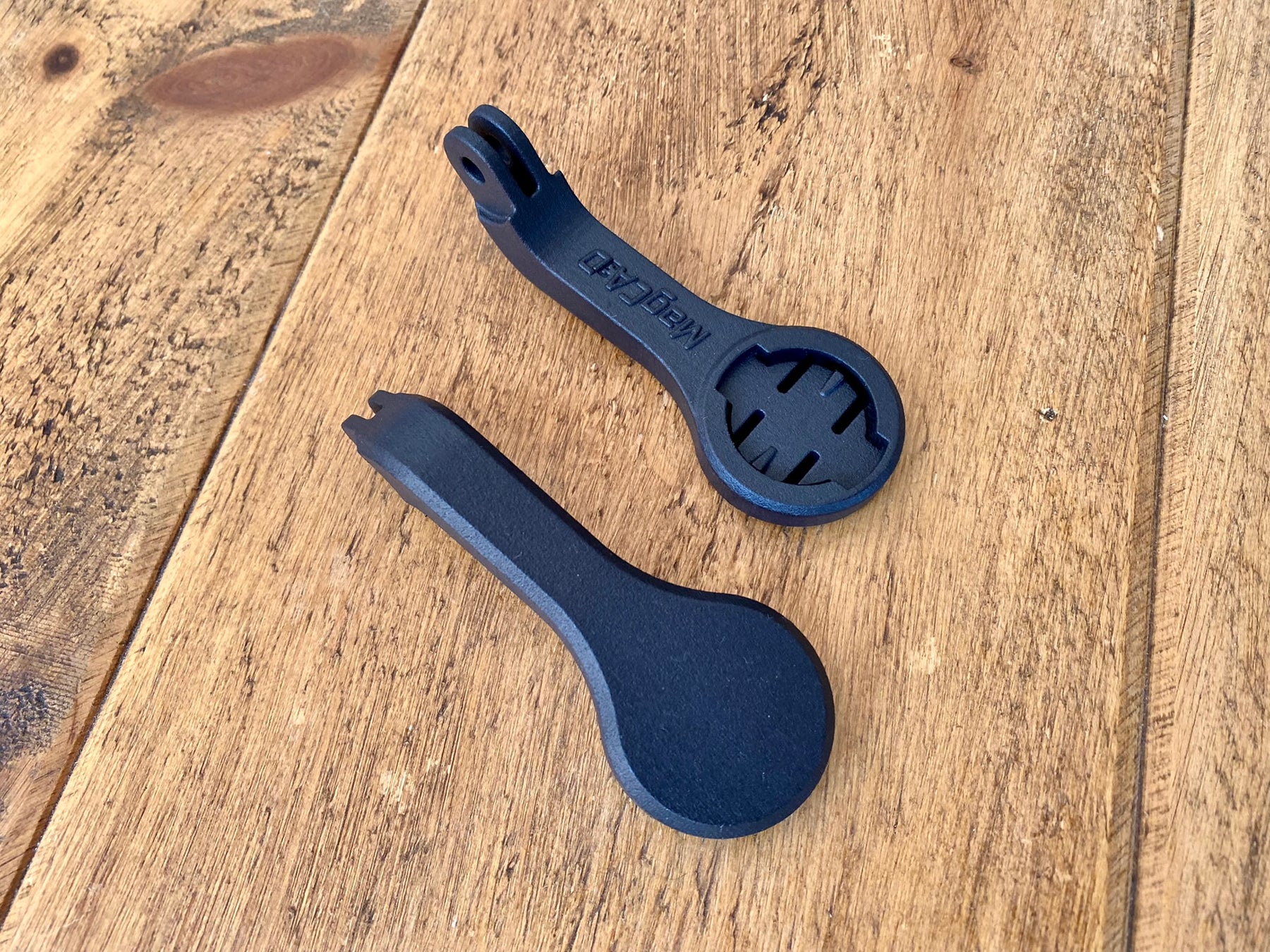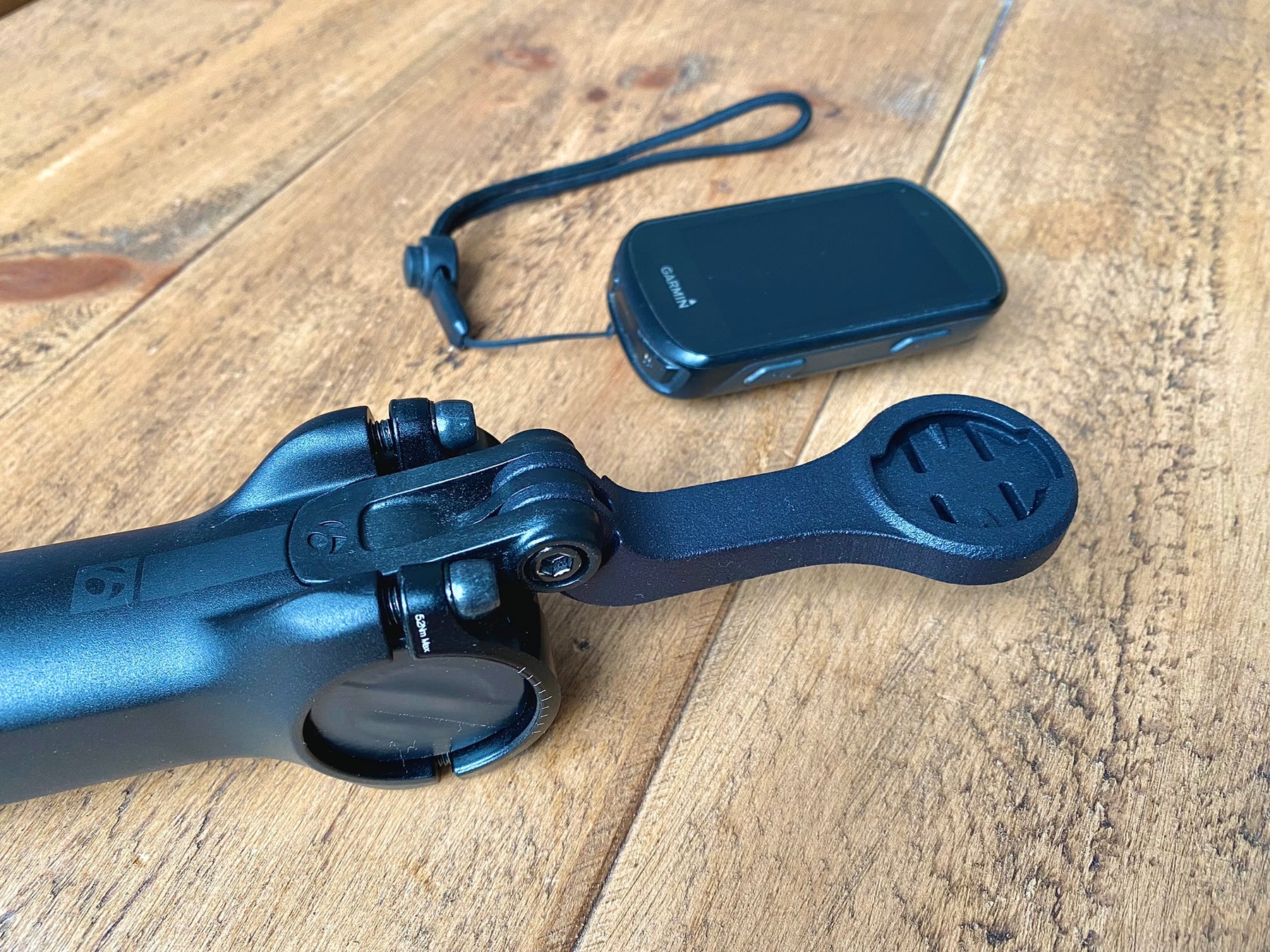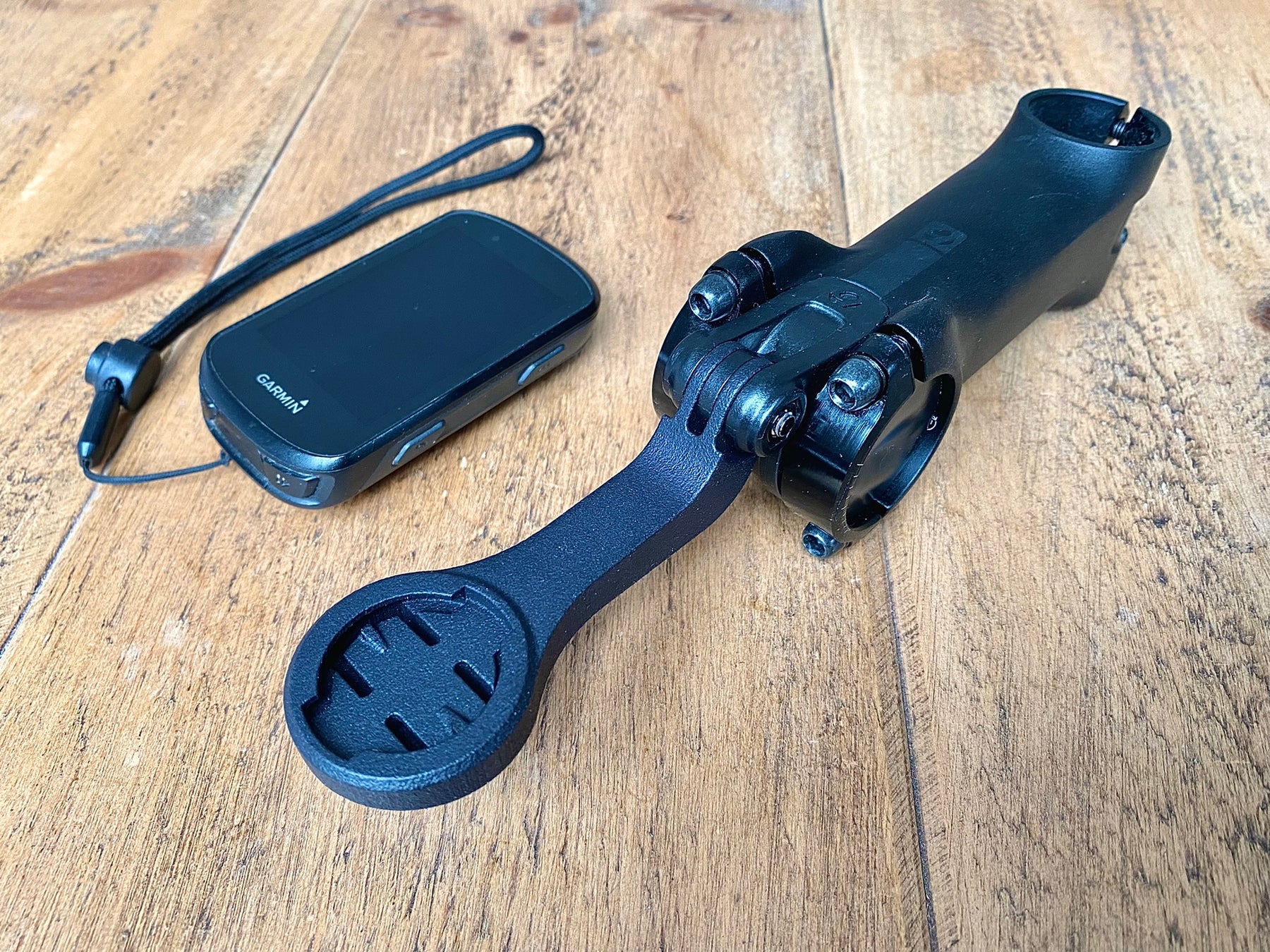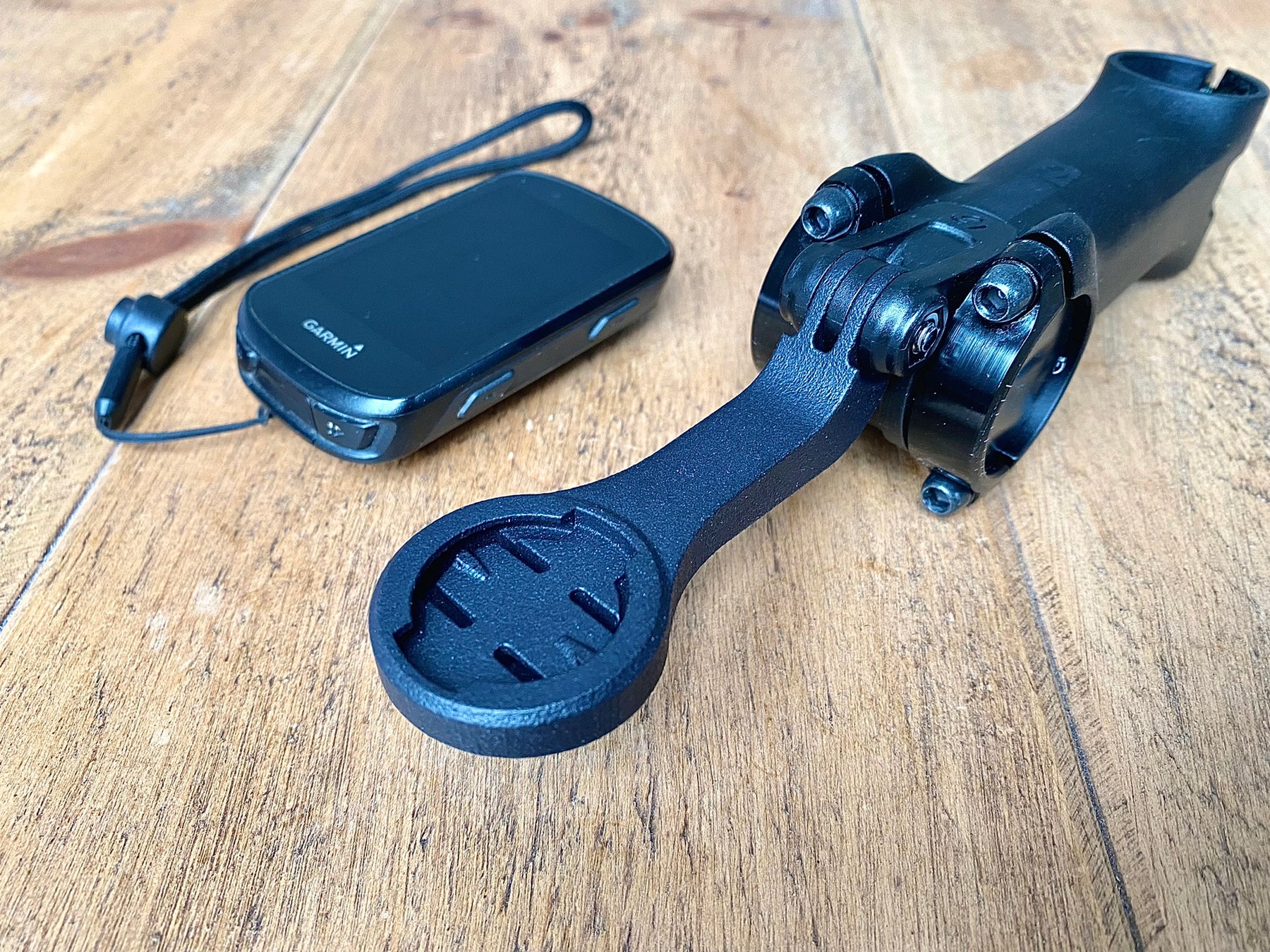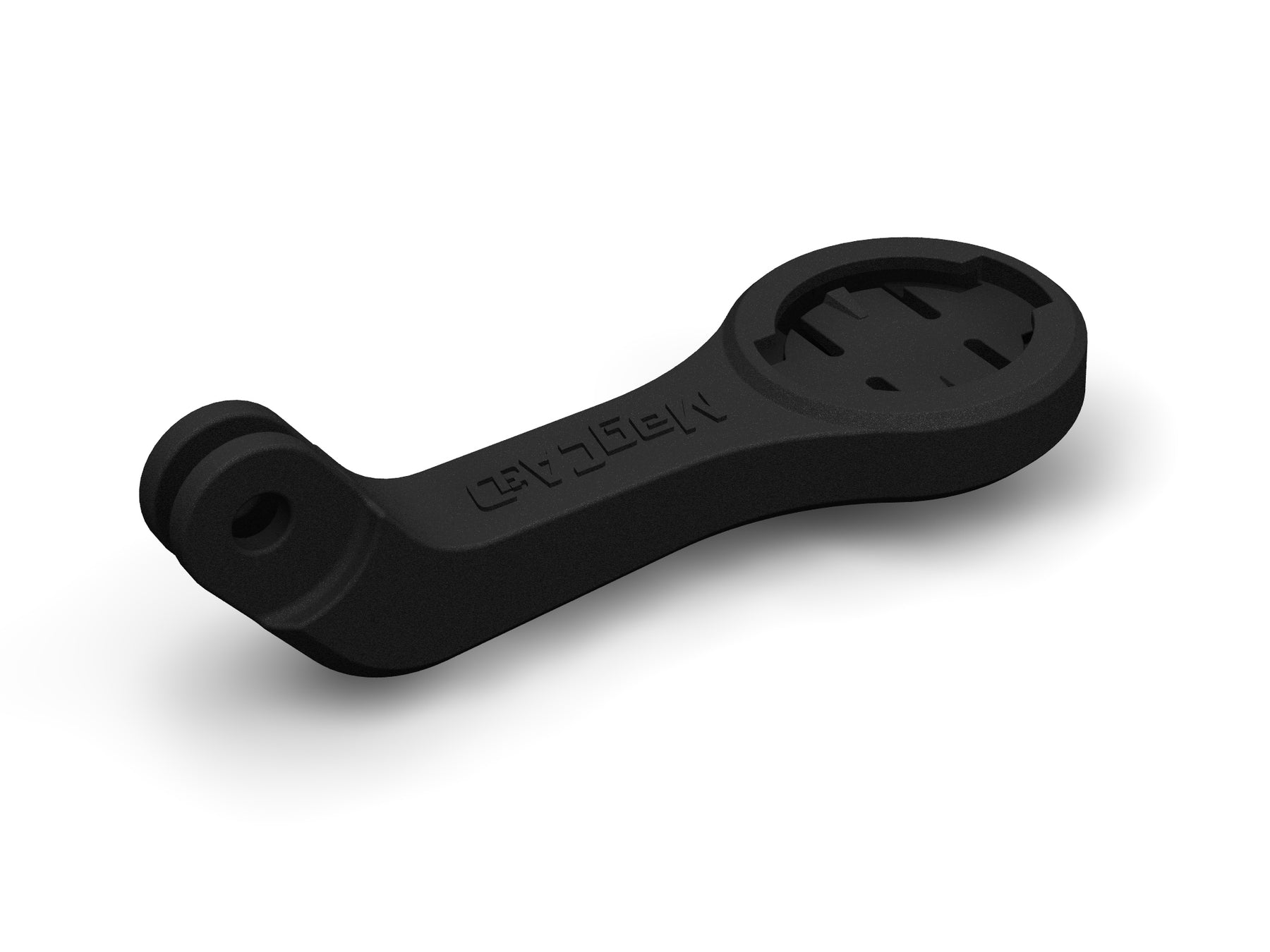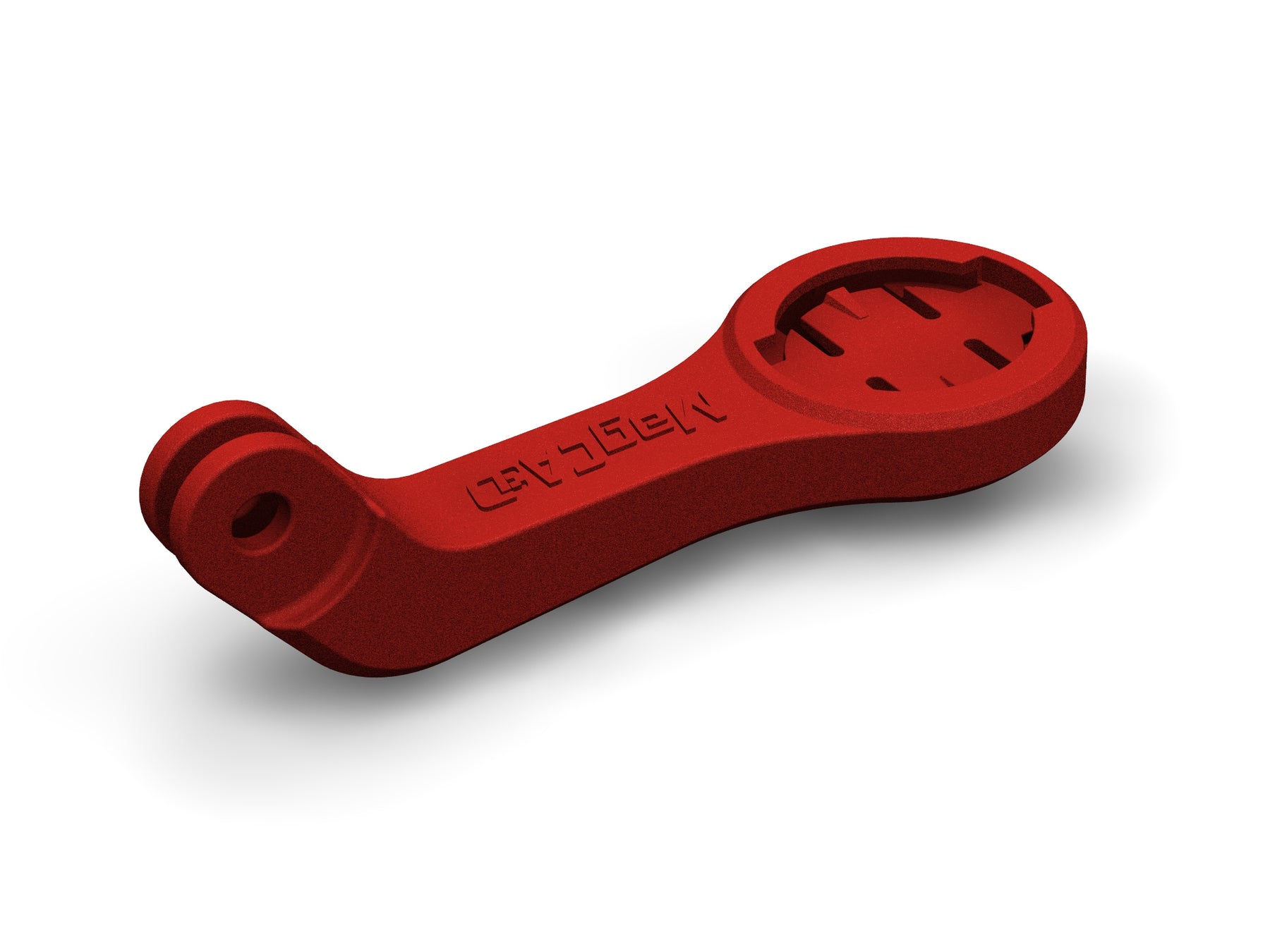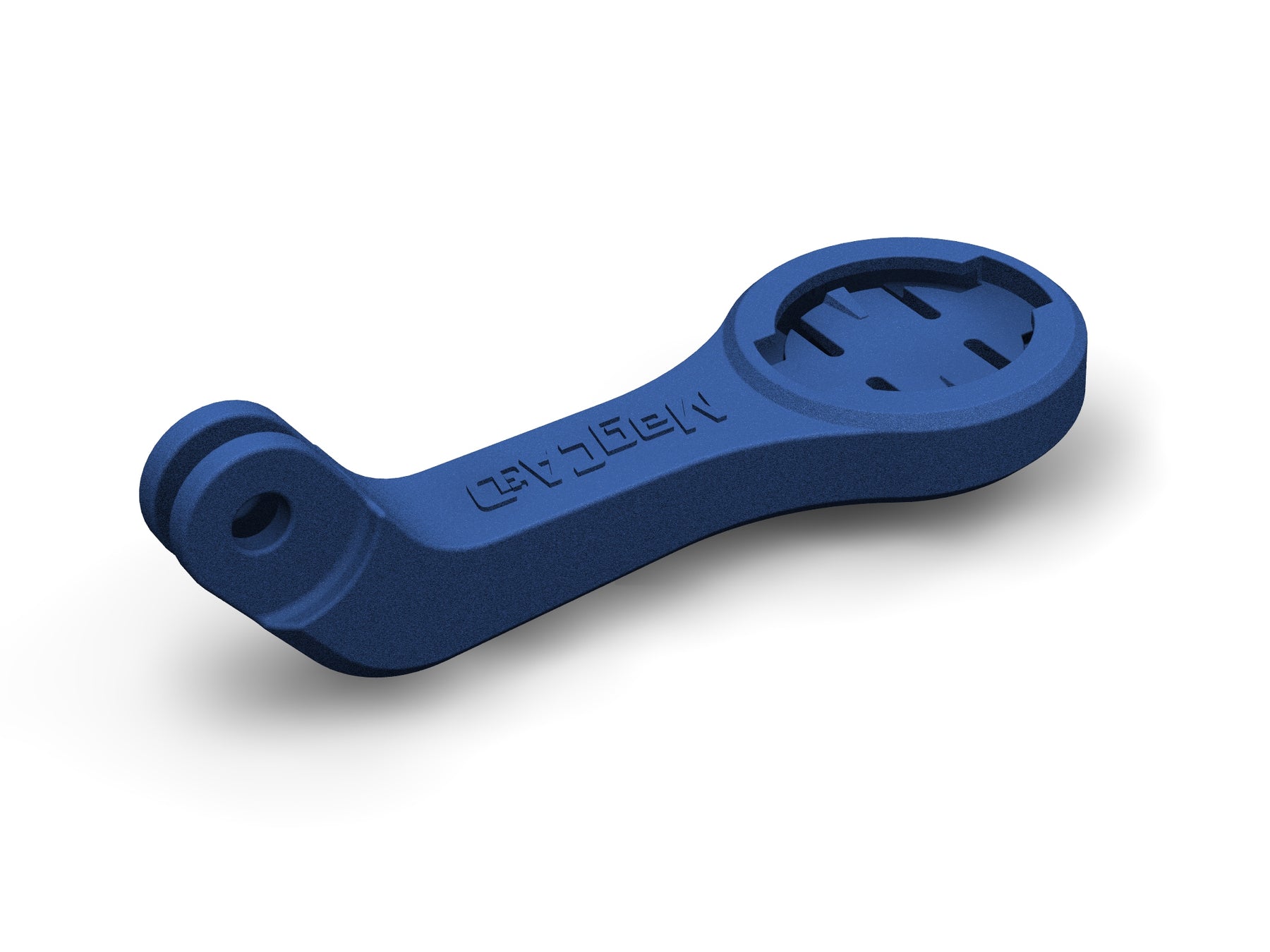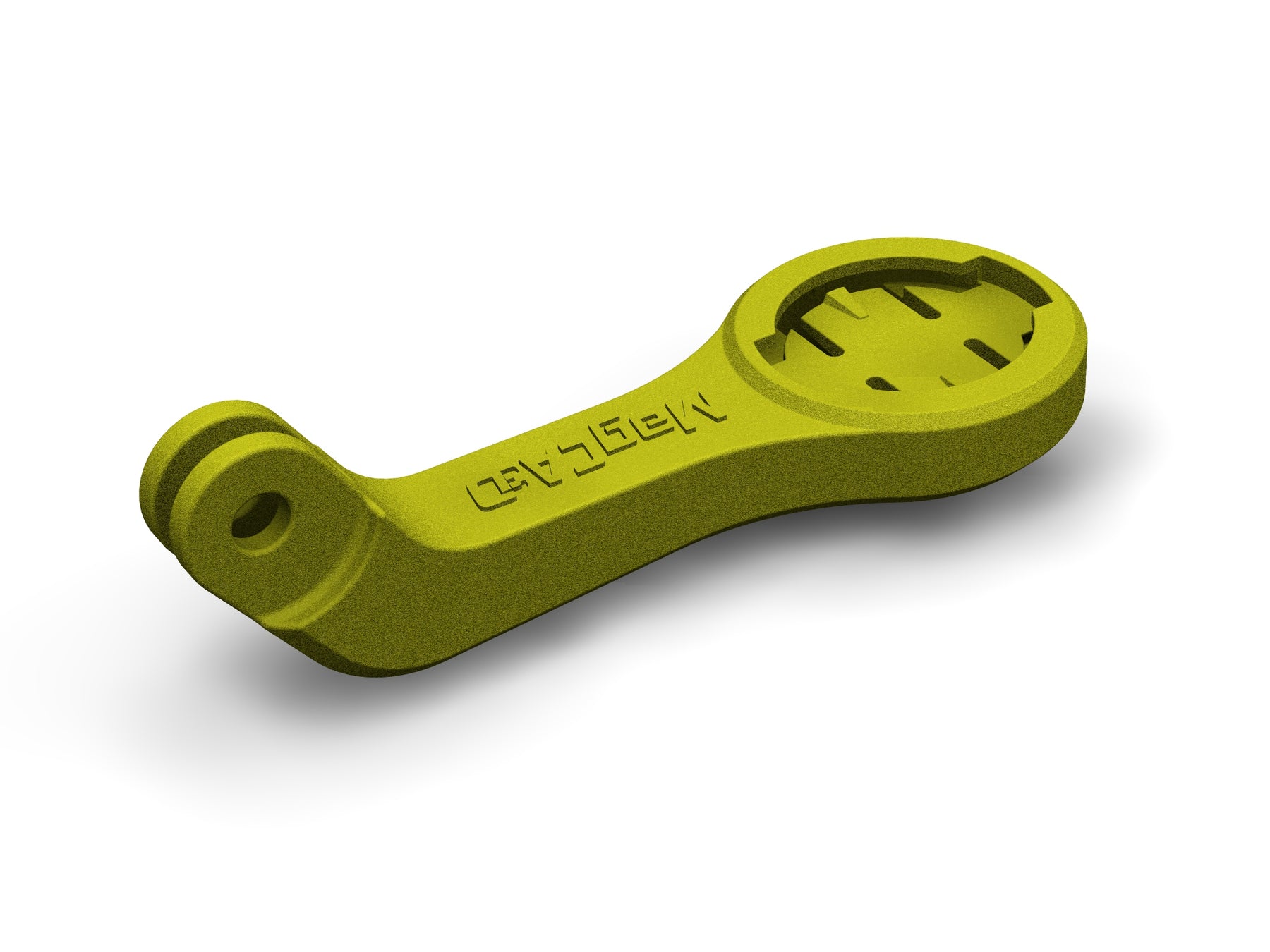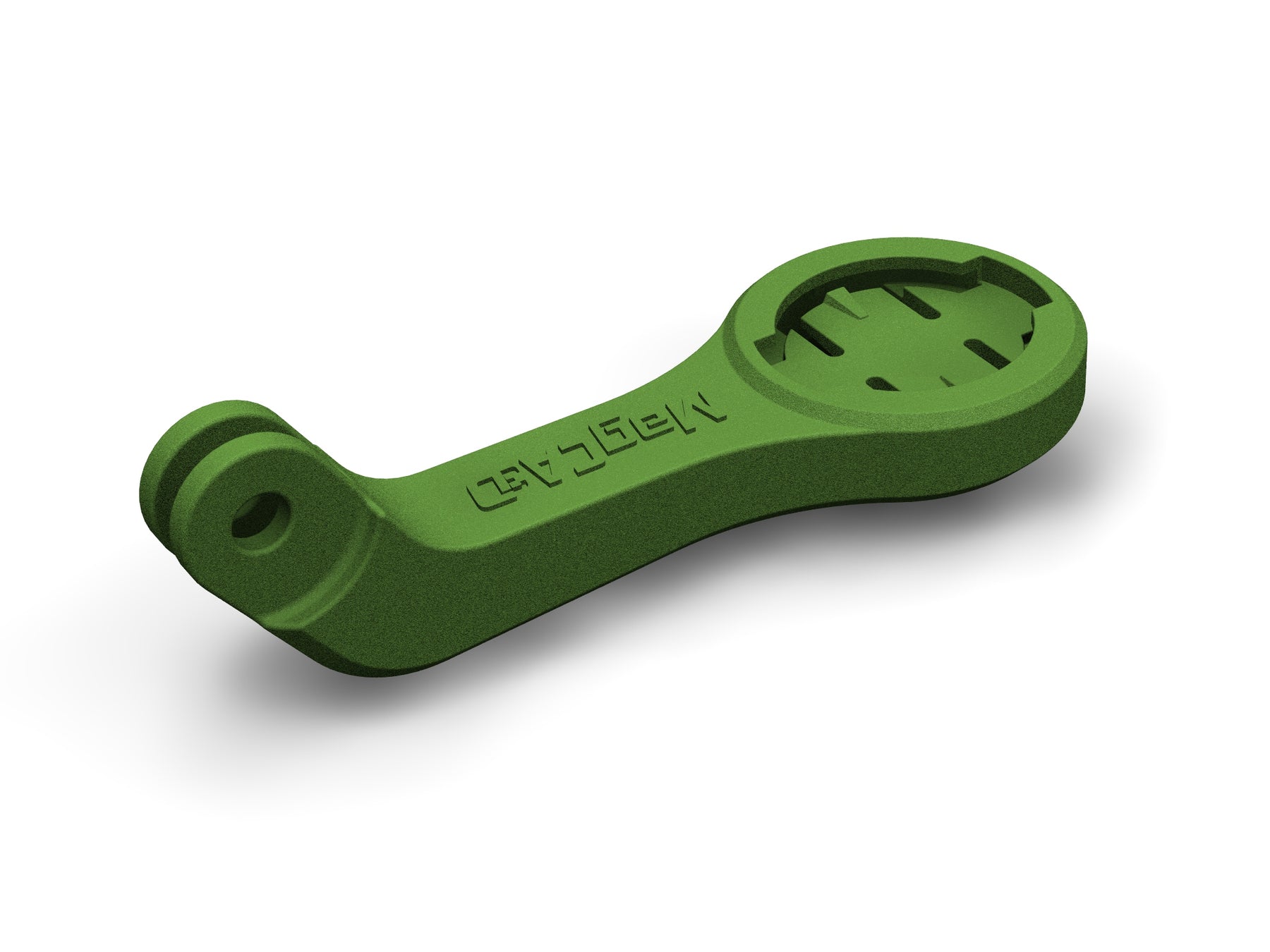 MagCAD Garmin 1040 Blendr/BMC Mount - Low
What's Included
1x 3D printed mount.
Overview
Mount your Garmin Edge 1030/1040 computer in front of your handlebars with Bontrager's Blendr or BMC's ICS stem mount systems. Both the Blendr and BMC mounting systems are based on the GoPro standard. Therefore this mount will be compatible with many more similar mounting systems.
This low version mount weighs just 16 grams (without hardware) and positions your device low in front of your handlebars. The mount is designed to suit the larger Garmin Edge 1040 device but will work with all Garmin Edge devices. There is a shorter version of this mount designed for the smaller Garmin Edge devices.
Application
Simply attach to the lug on your Blendr/BMC mount and rotate the Garmin device to your preferred orientation.
Please Note: We recommend using a tether with your Garmin device just for extra security.
Compatible With:
Specifications
Weight: 16 grams (without hardware).