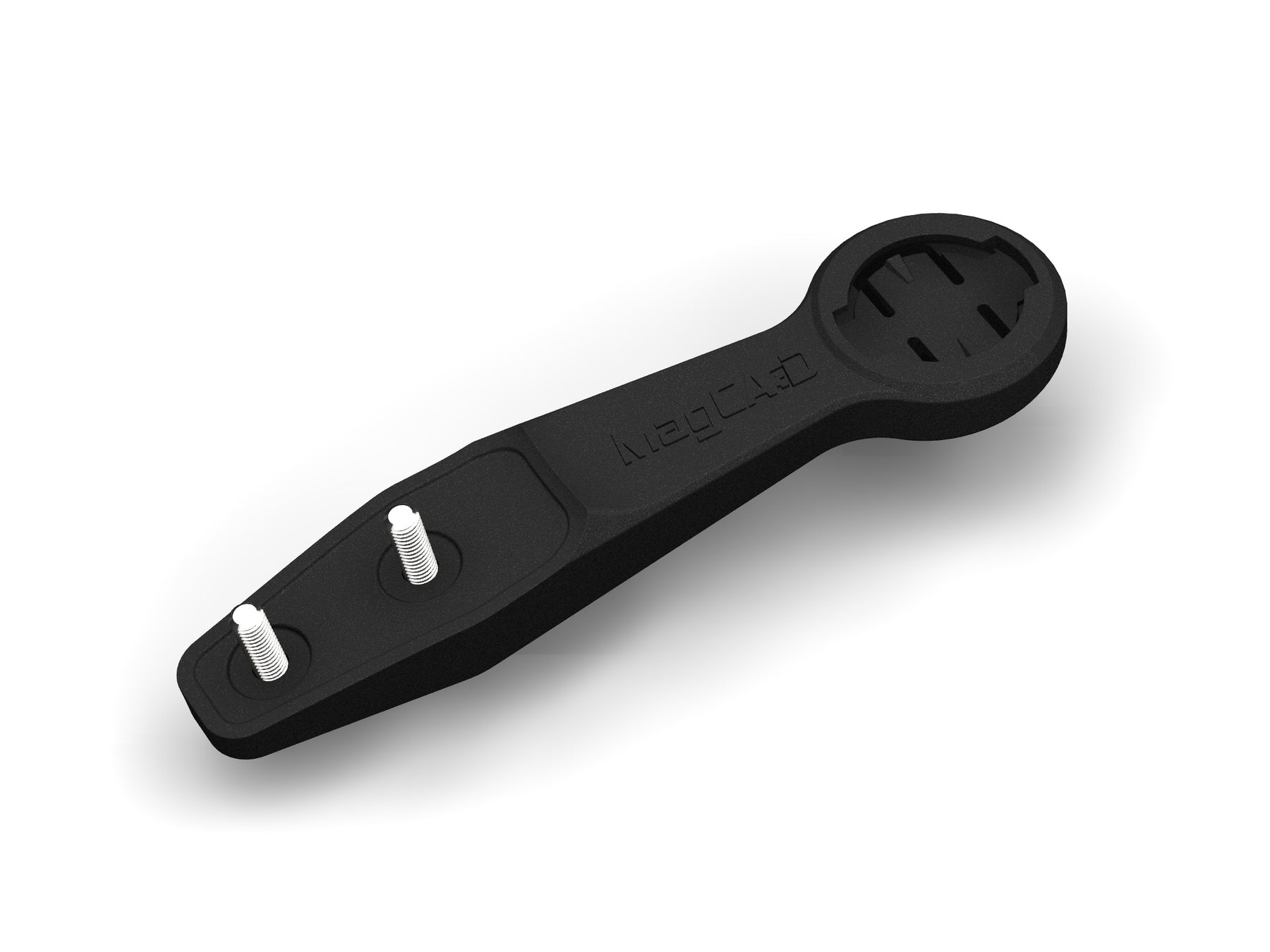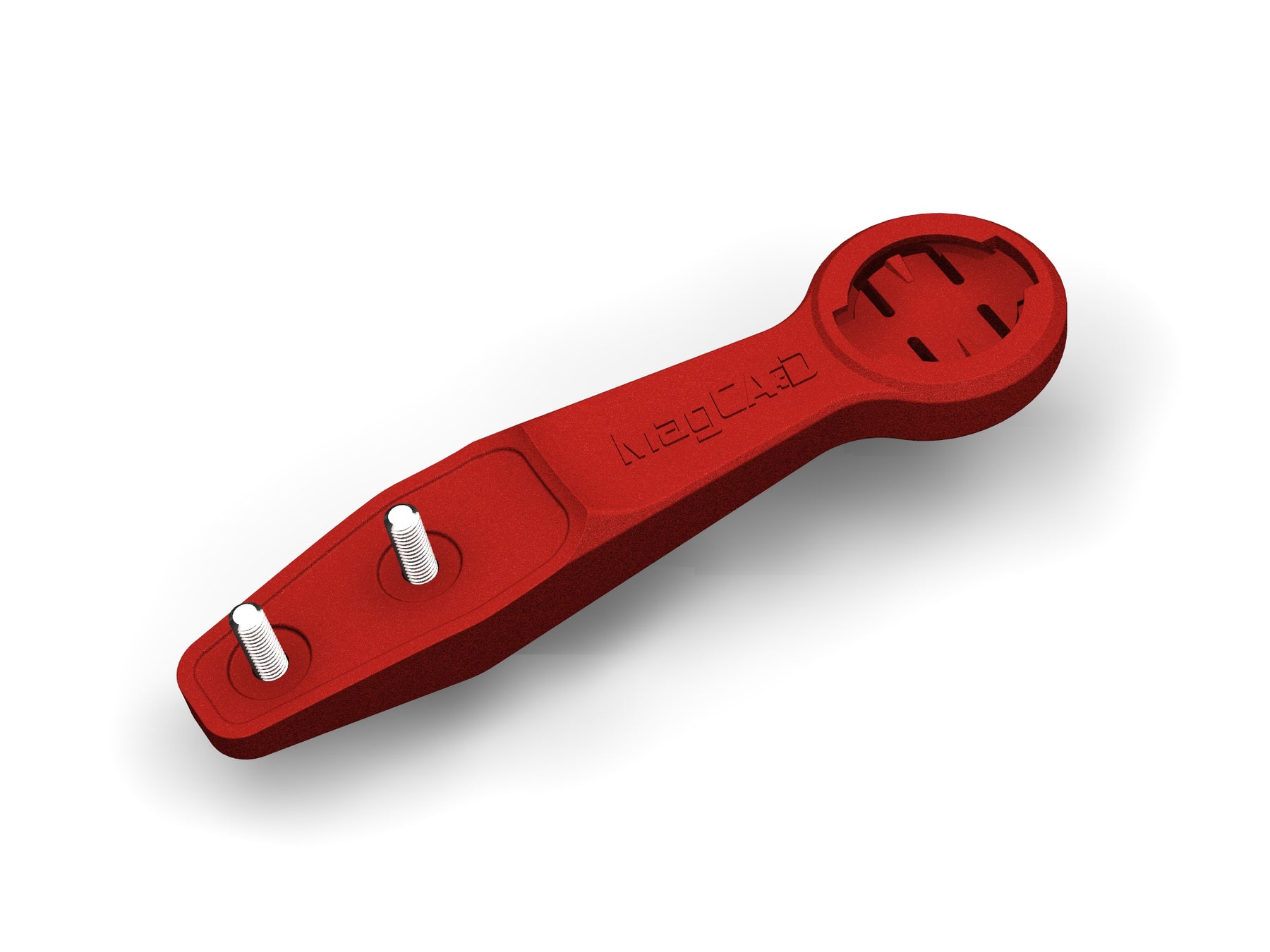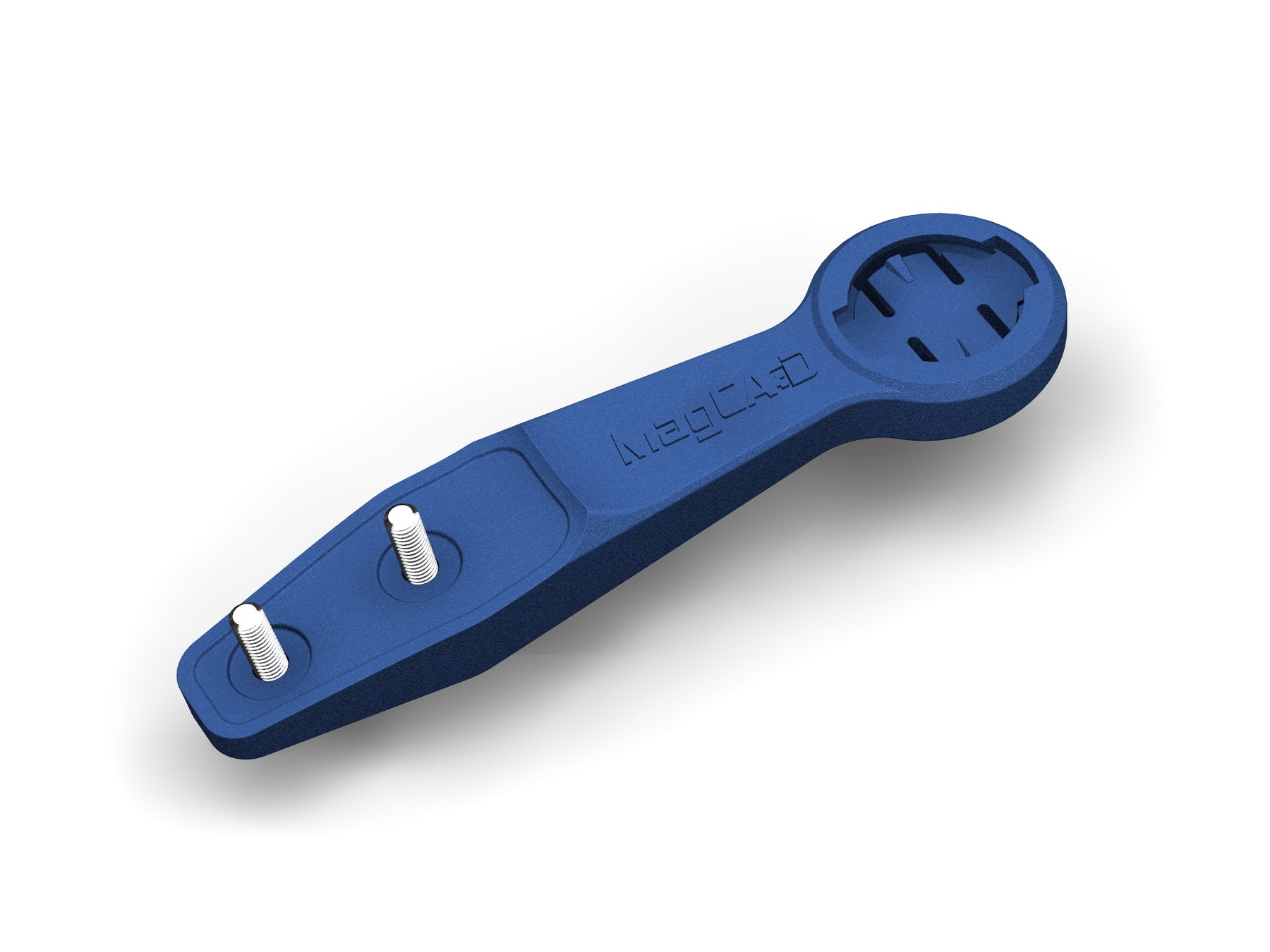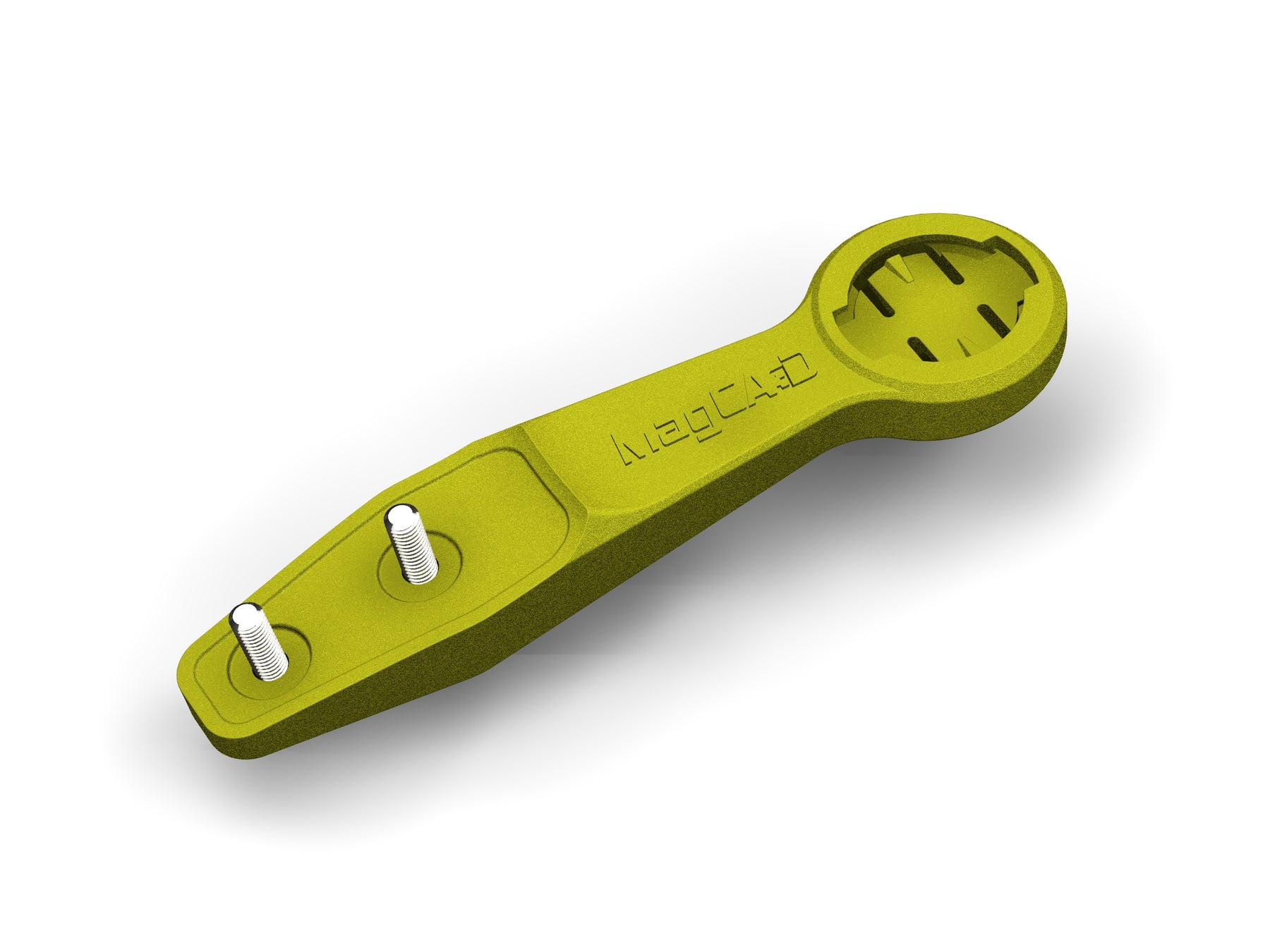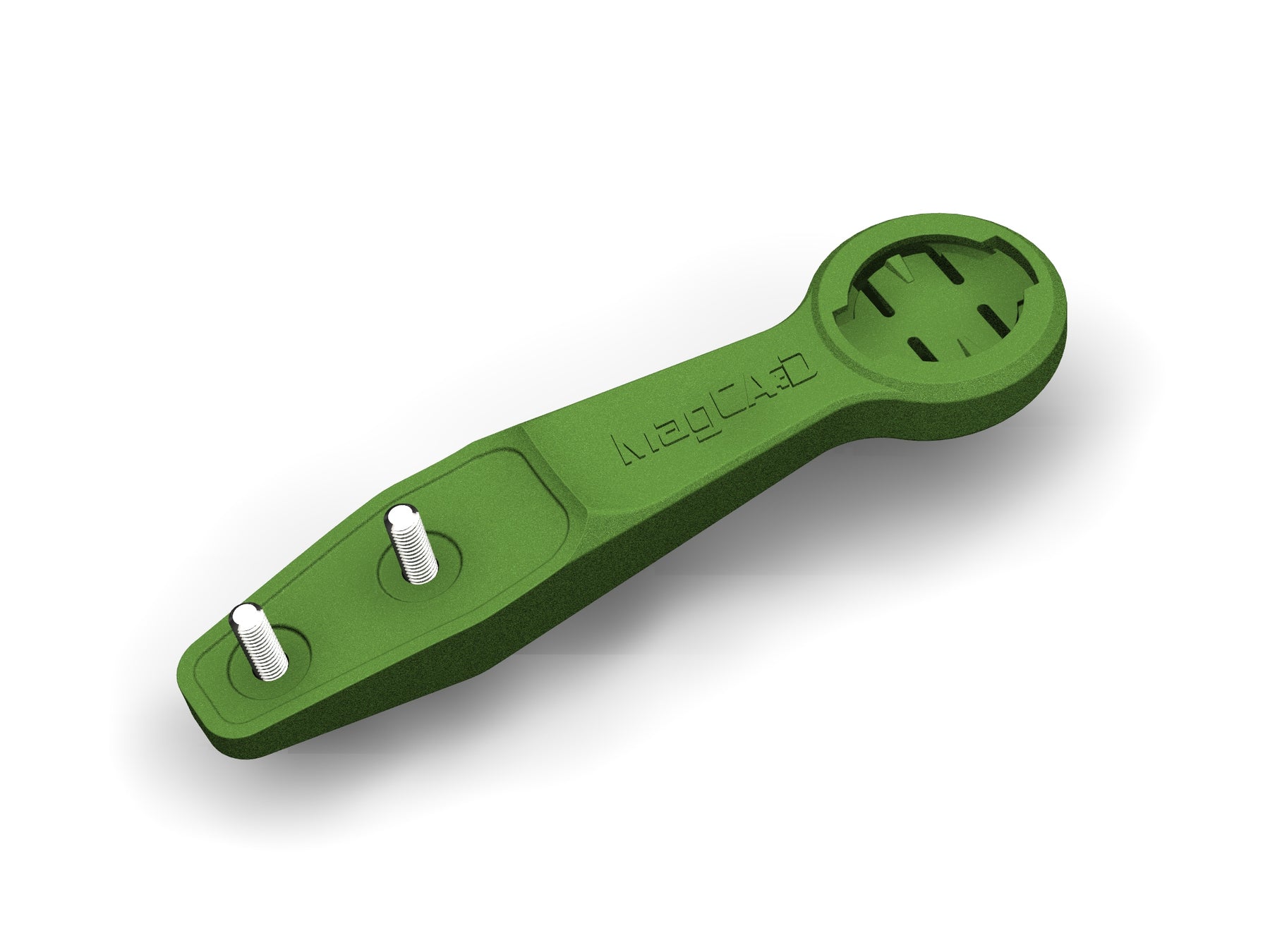 MagCAD Garmin 1040 Handsling Race Handlebar Mount
Mount your Garmin Edge 1030/1040 computer in front of your Handsling Integrated Race Handlebars with this MagCAD Mount.
What's Included
1x 3D printed mount.
1x M5x25mm button head screw.
1x M5x16mm button head screw.
The Garmin Edge and Handsling handlebars pictured are for reference only and not included.
Overview
This mount is designed to integrate seamlessly with the Handsling Race Handlebars found on certain models of Handsling A1R0evo bikes.
The mount attaches to the two existing M5 threaded inserts on the underside of the Handsling Race Handlebars whilst matching the contoured mounting surface perfectly. Your Garmin Edge device is held securely in front of the handlebar leading edge, parallel to the stem and with clearance to access the Garmin start/stop buttons.
This MagCAD mount is designed to suit the largest Garmin Edge 1030 & 1040 devices but will work with all Garmin Edge devices. It is extremely strong and stiff, keeping your device securely positioned in front of your stem. Please note there is a shorter version of this mount designed for the smaller Garmin Edge devices
Application
Attach the mount to the underside of your Handsling Race Handlebars with the two M5 screws, supplied. The longer M5x25mm screw should be used in the front hole, the M5x16mm screw in the rear hole. We recommend using a thread locking compound and periodically checking the mount remains secure.
Compatible With:
All Garmin Edge devices.
Handsling Race Handlebar.
Specifications
Weight: 38 grams (without hardware).