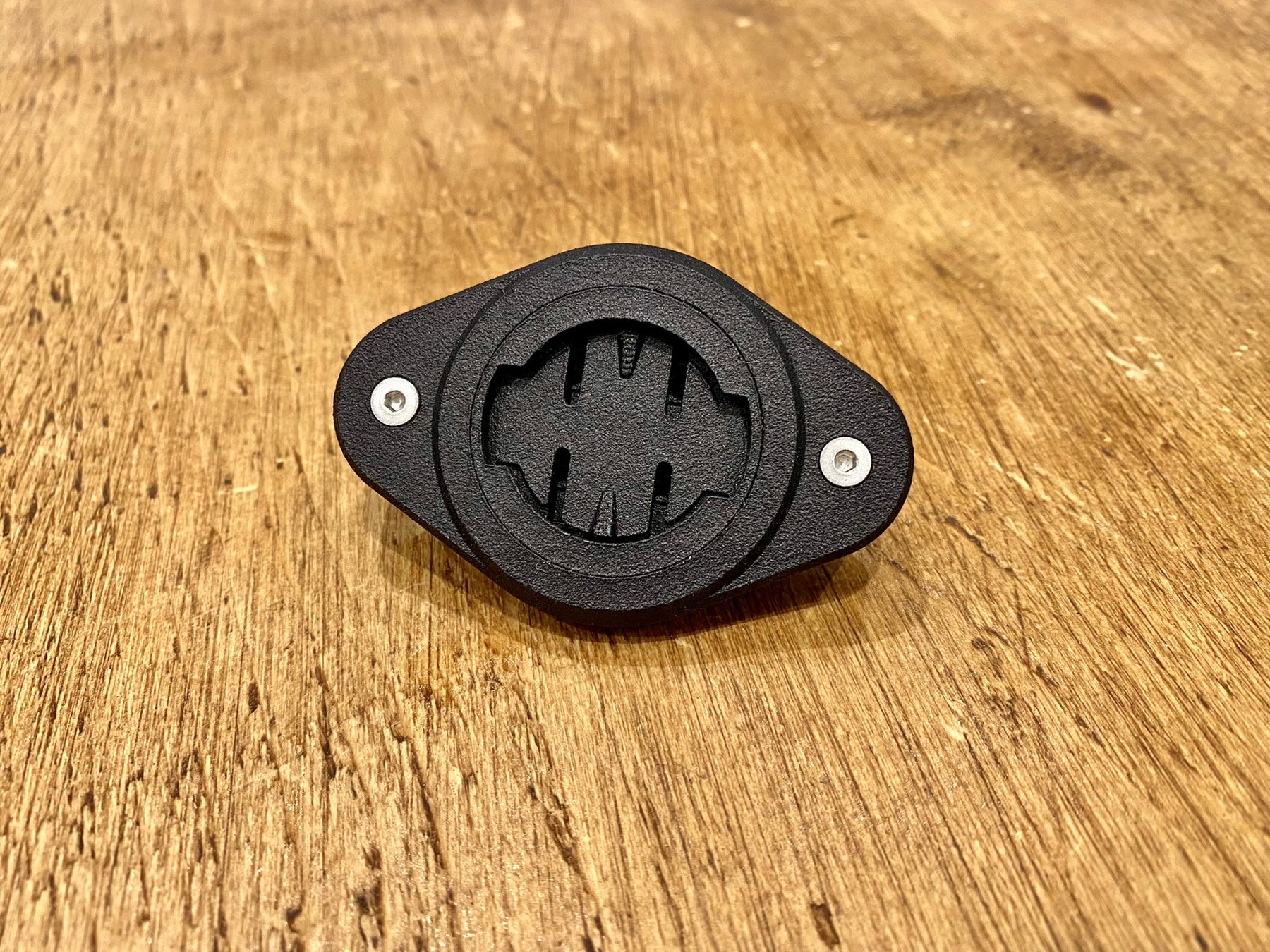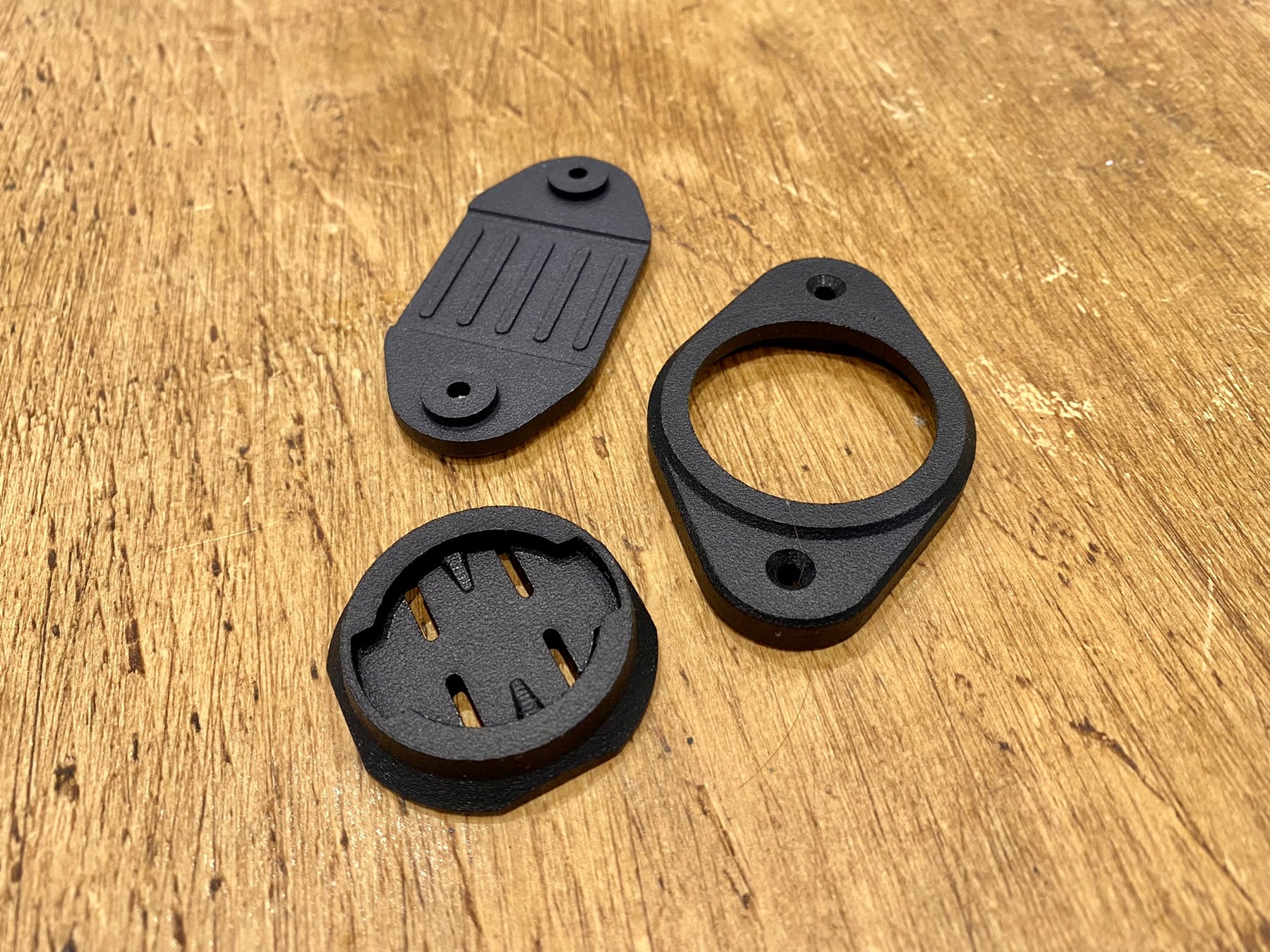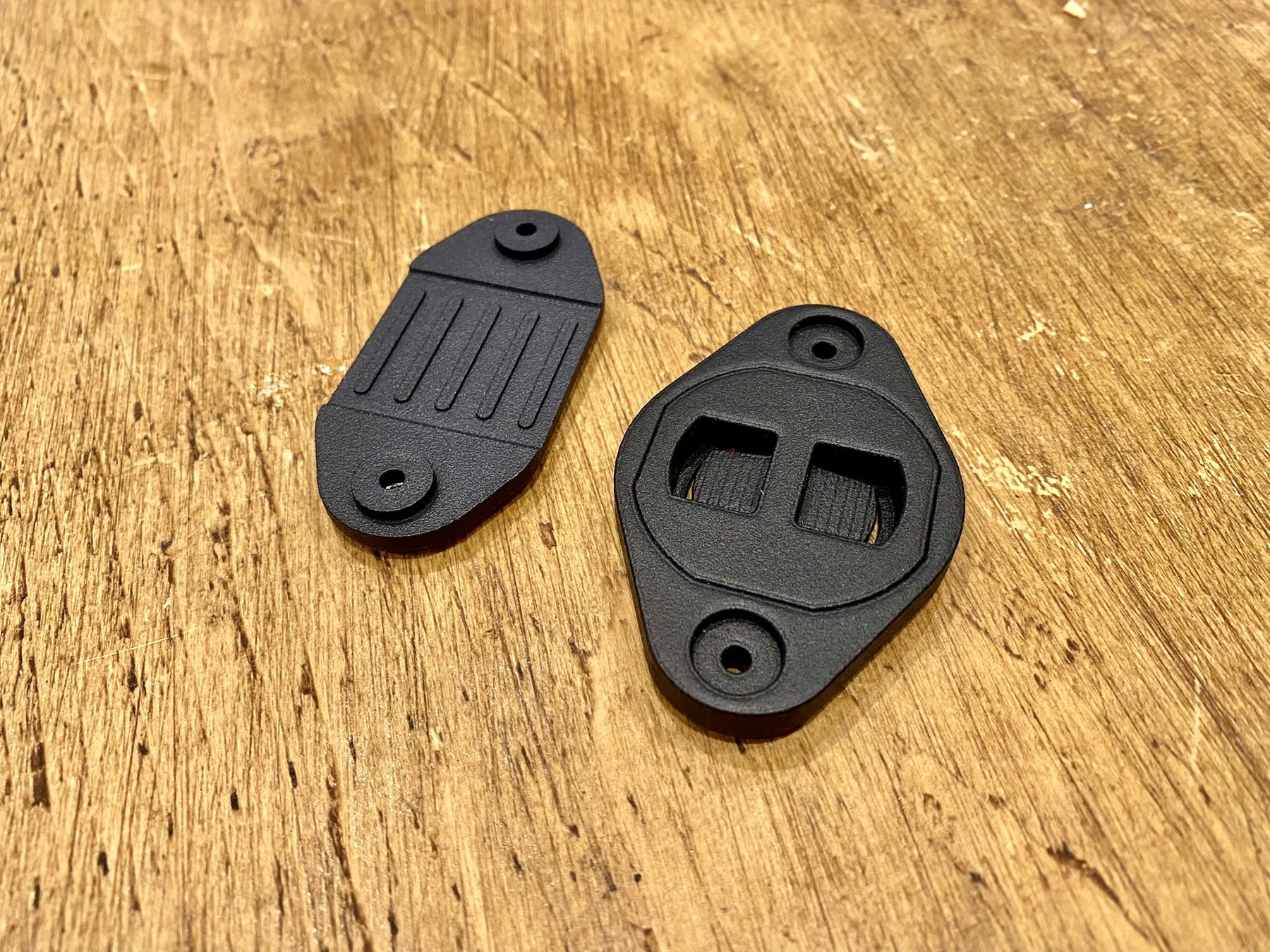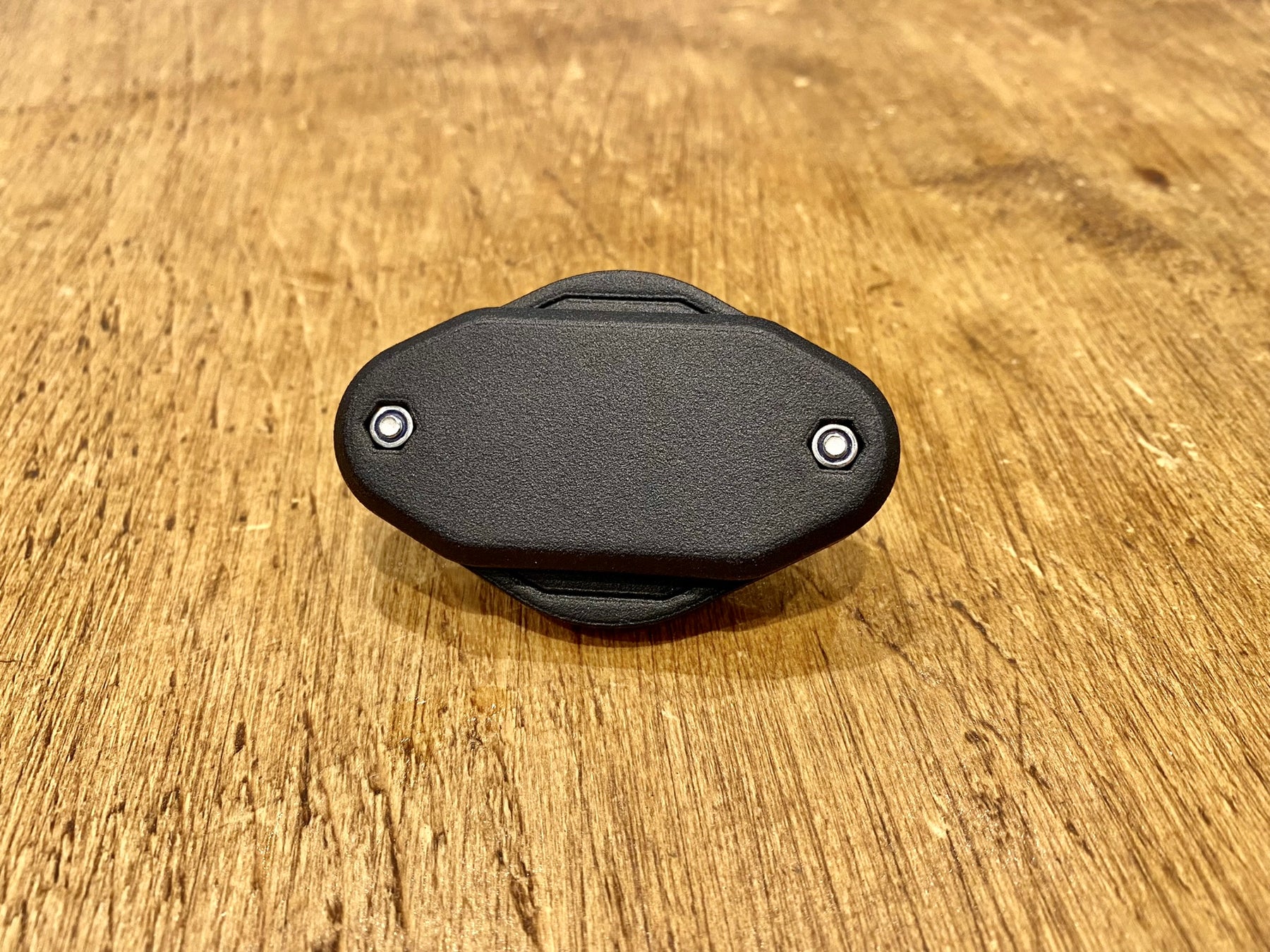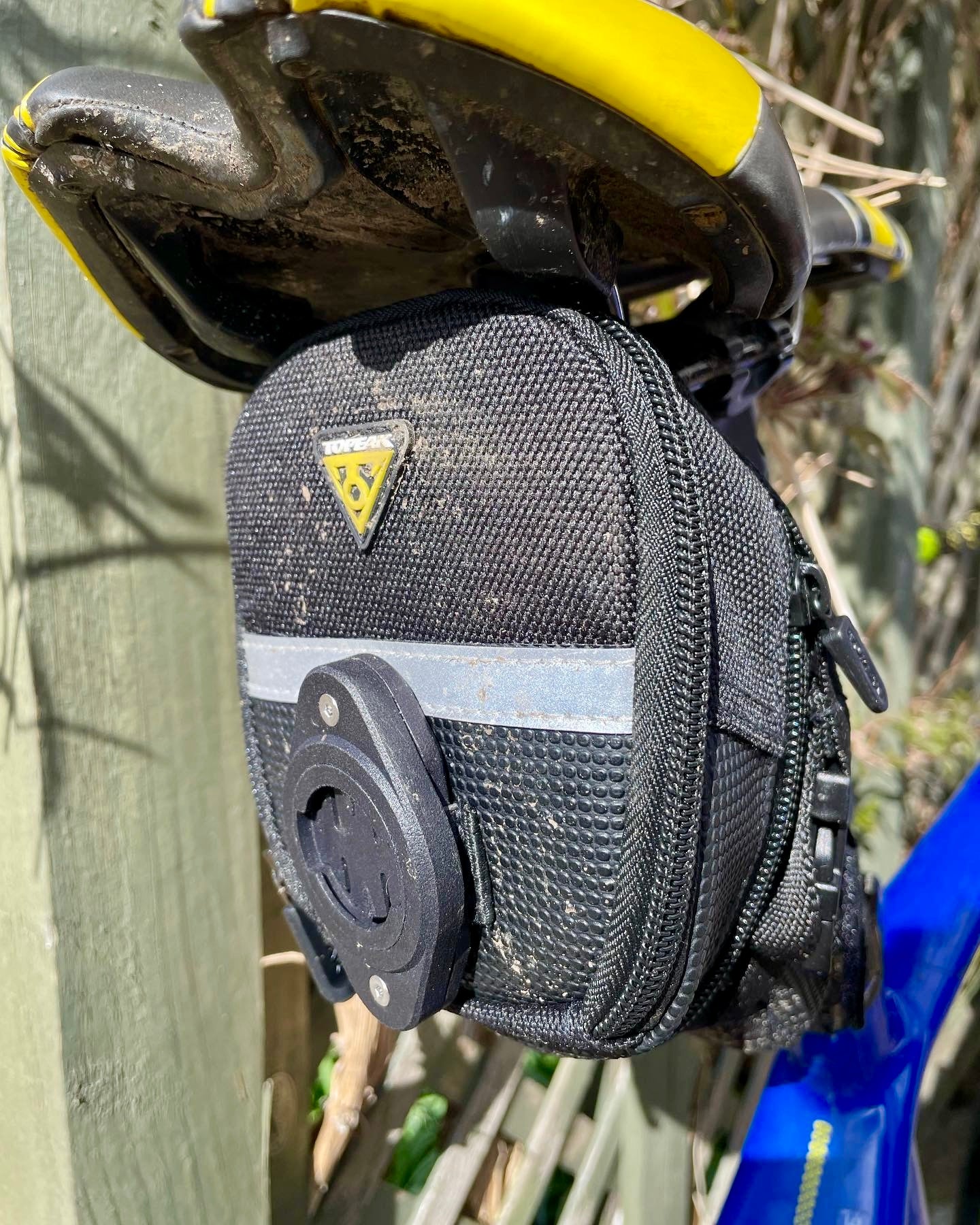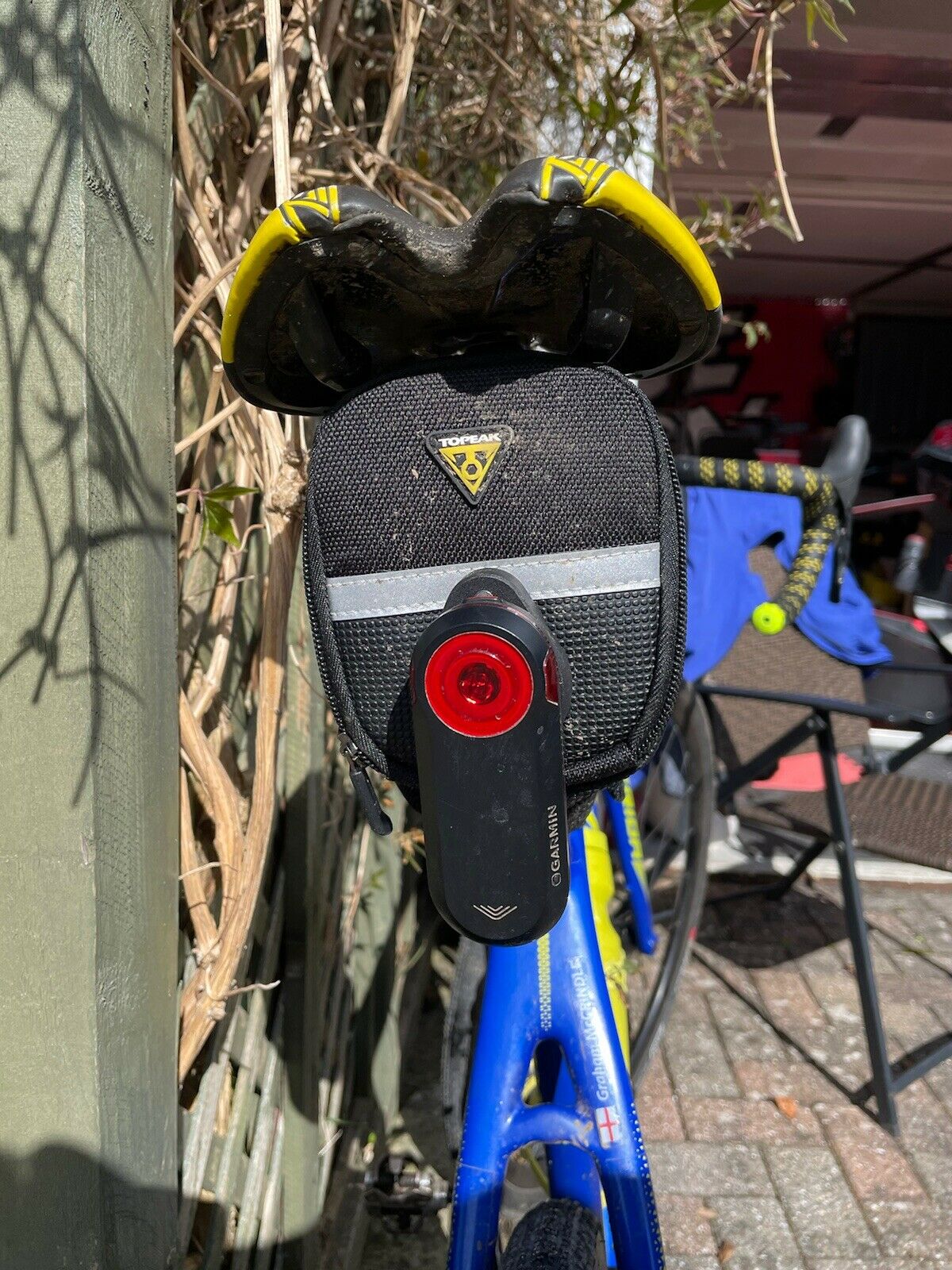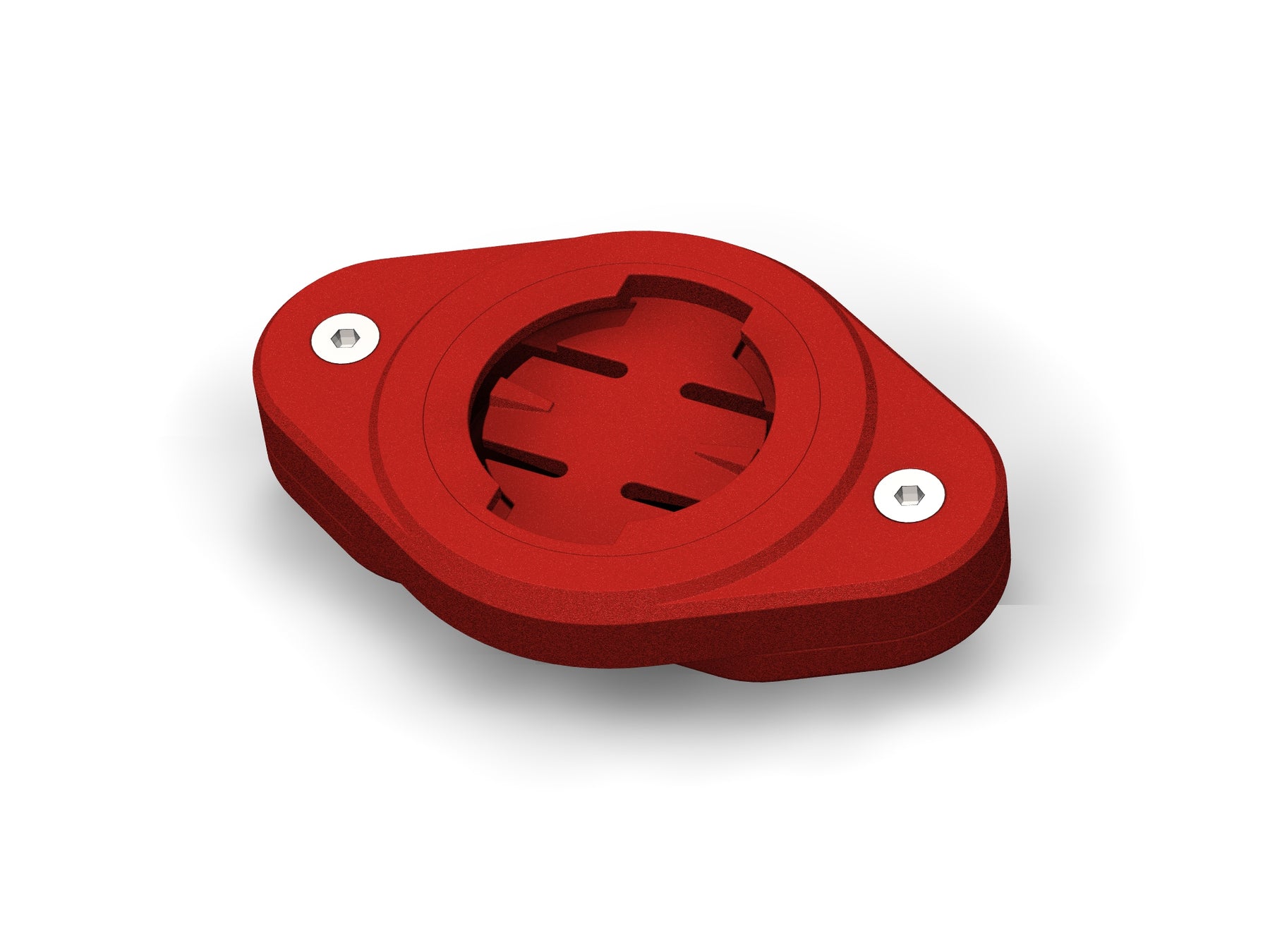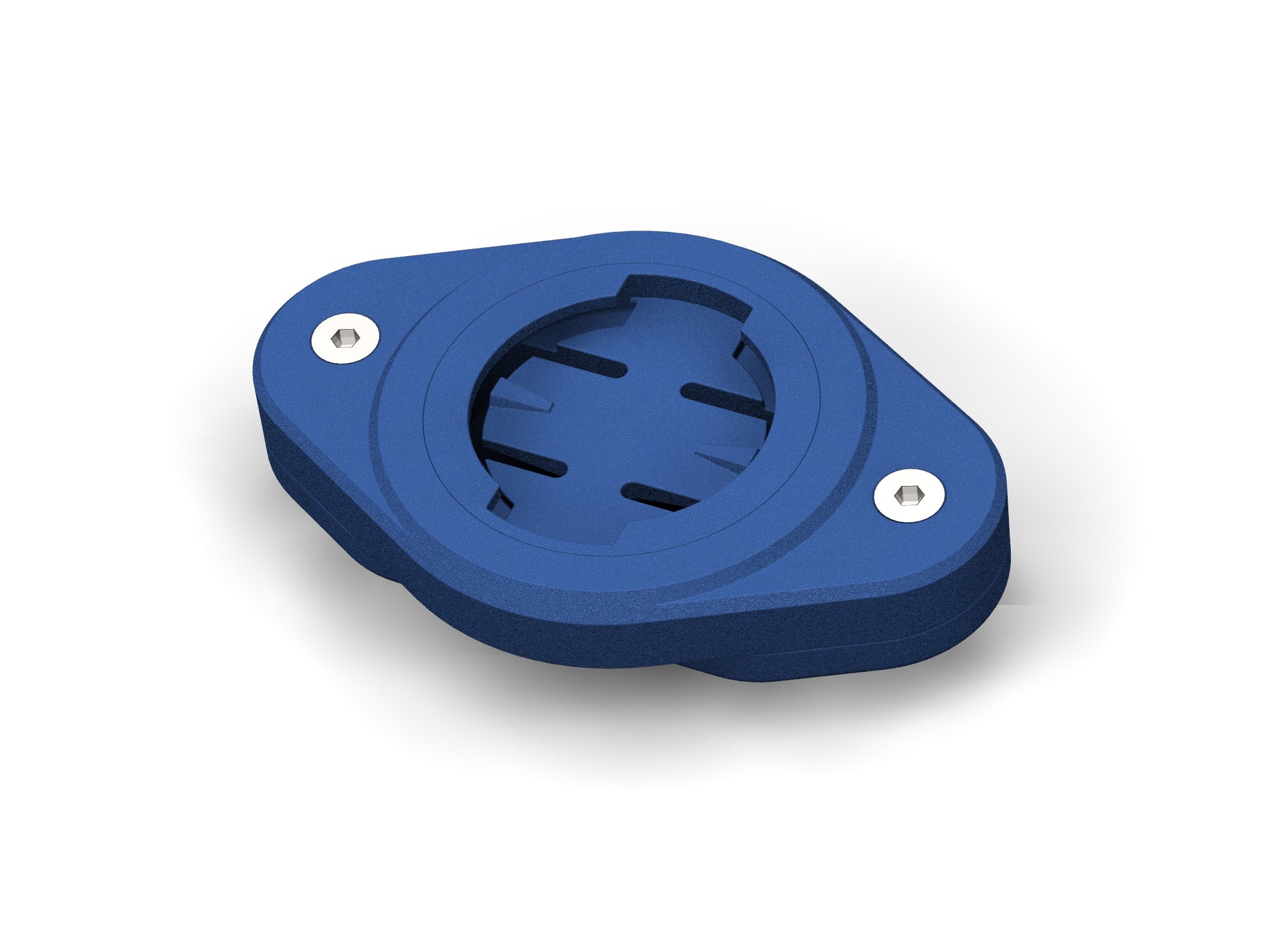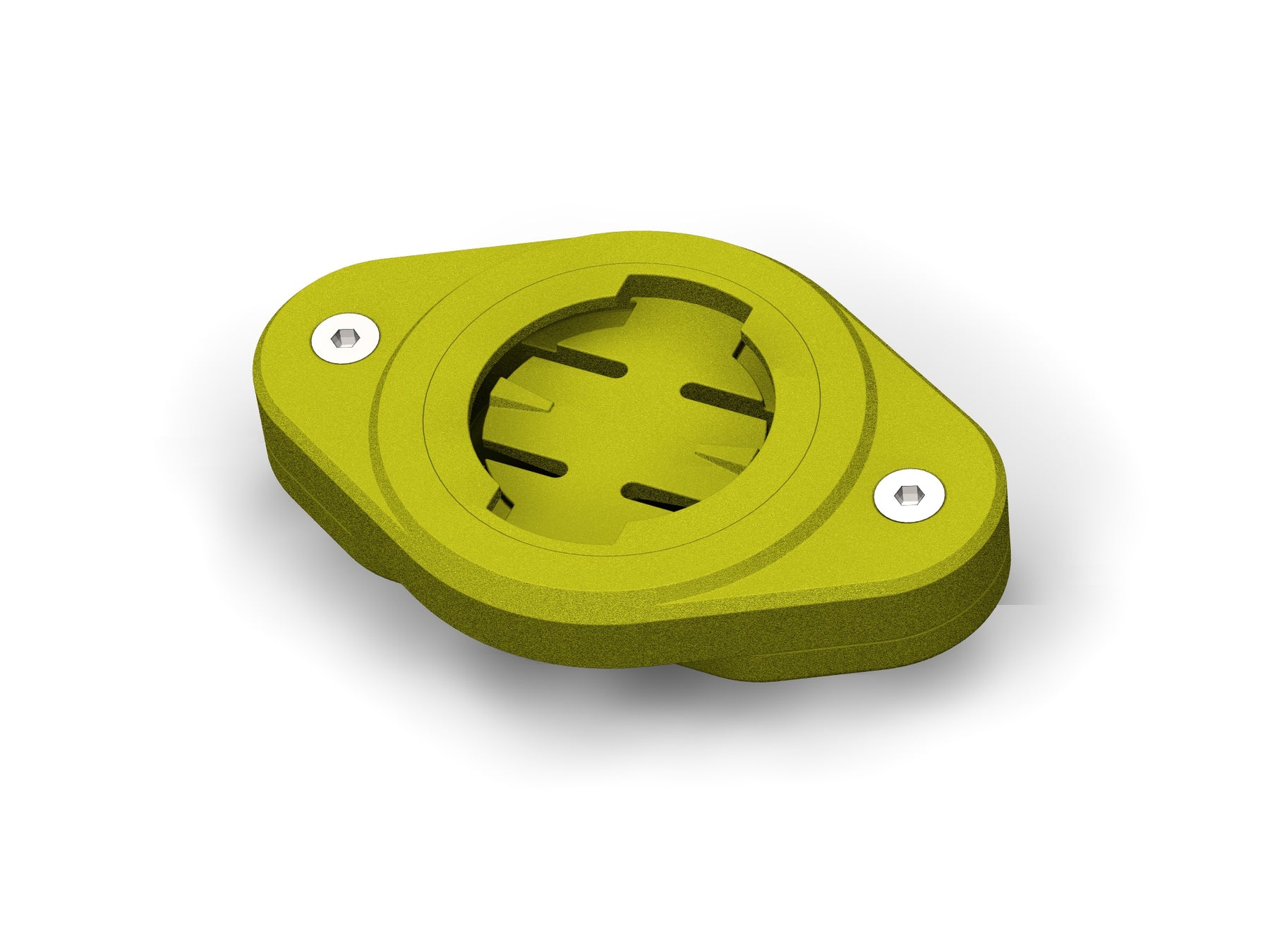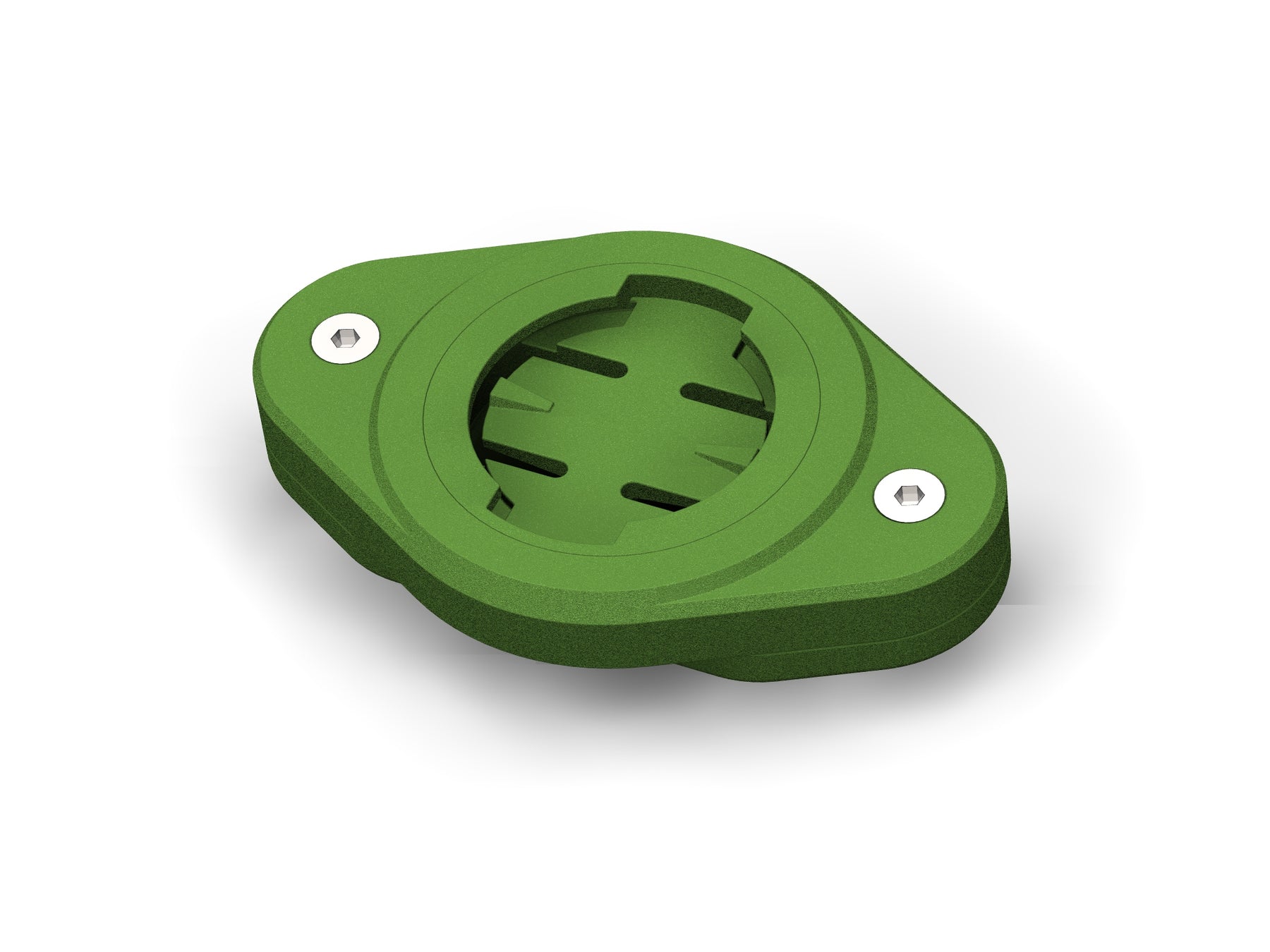 MagCAD Garmin Edge/Varia Strap Mount
Mount your Garmin Edge or Garmin Varia device to various items with a strap; backpacks, saddle bags, clothing etc.
What's Included
1x 3D printed mount, 2x M3x12mm countersunk screws, 2x M3 Nyloc nuts.
The Garmin Varia is pictured for reference only and not included.
Overview
This MagCAD Mount is a real master of all trades. It suits both the Garmin Edge and Garmin Varia devices and attaches to any item with a strap. This could be the strap on your rucksack when out hiking or the strap on the back of your saddle bag when cycling.
The rotatable interface allows the mount to be used both horizontally or vertically. It will suit straps up to 28mm wide and 0.5-1.5mm thick and requires a clear 30mm length of strap to loop around.
Please be aware, this MagCAD mount is compatible with Garmin Varia radar lights up to the RTL515/516. It is not compatible with the new Varia RCT715 radar/camera.
Application
To attach the mount first disassemble all three 3D printed parts and rotate the Garmin interface to suit your particular installation. Reassemble and clamp the mount around your strap. tightening the 2x M3 countersunk screws. The mount should grip the strap without excess clamping force.
We recommend tethering your device just for extra security and to avoid accidentally dropping it when installing or removing it.
Compatible With:
Garmin Varia devices up to RTL515/516.
Not compatible with the Varia RCT715 radar/camera.
Straps up to 28mm wide and 0.5-1.5mm thick.
Specifications
Weight: 19 grams (without hardware).