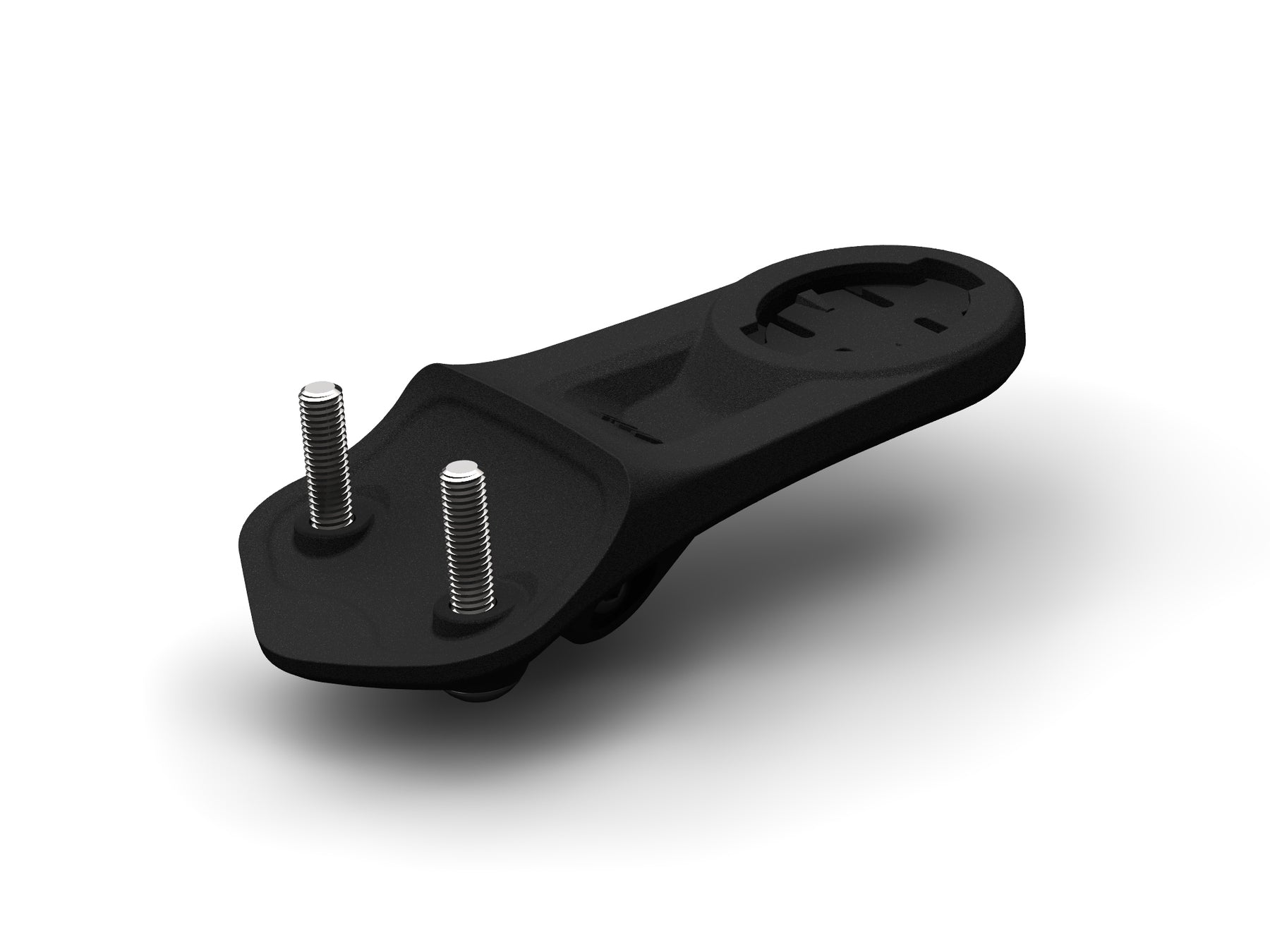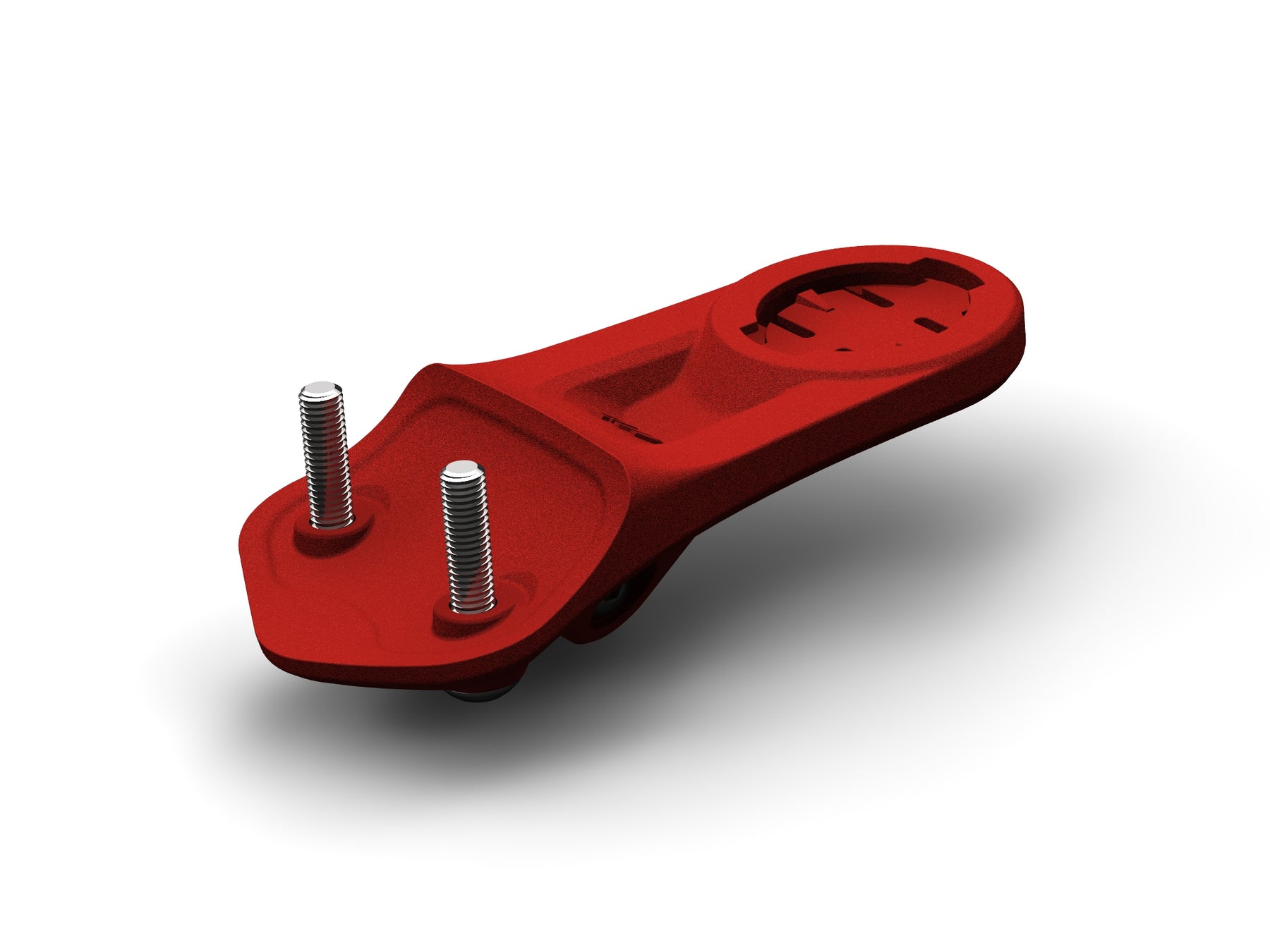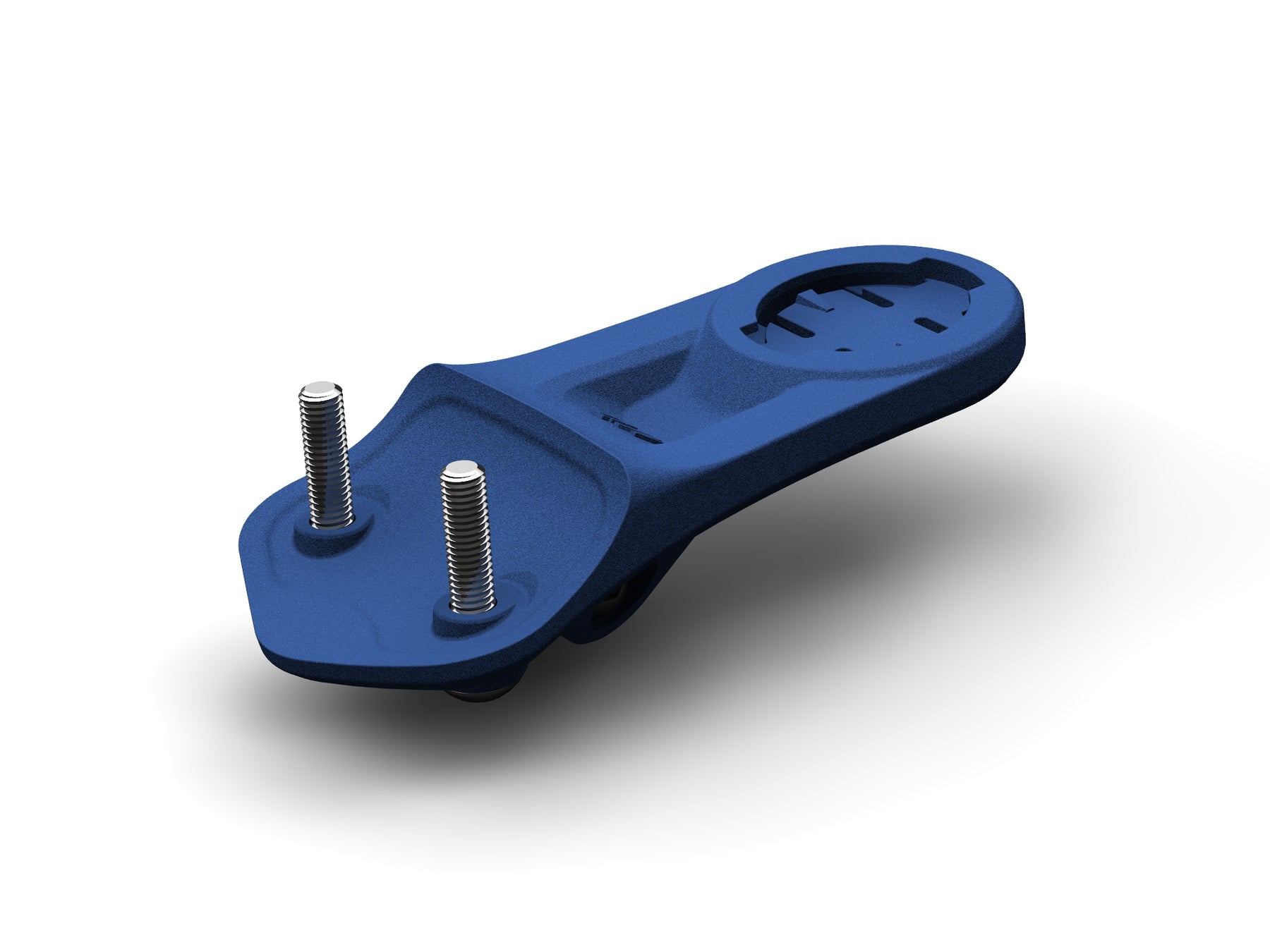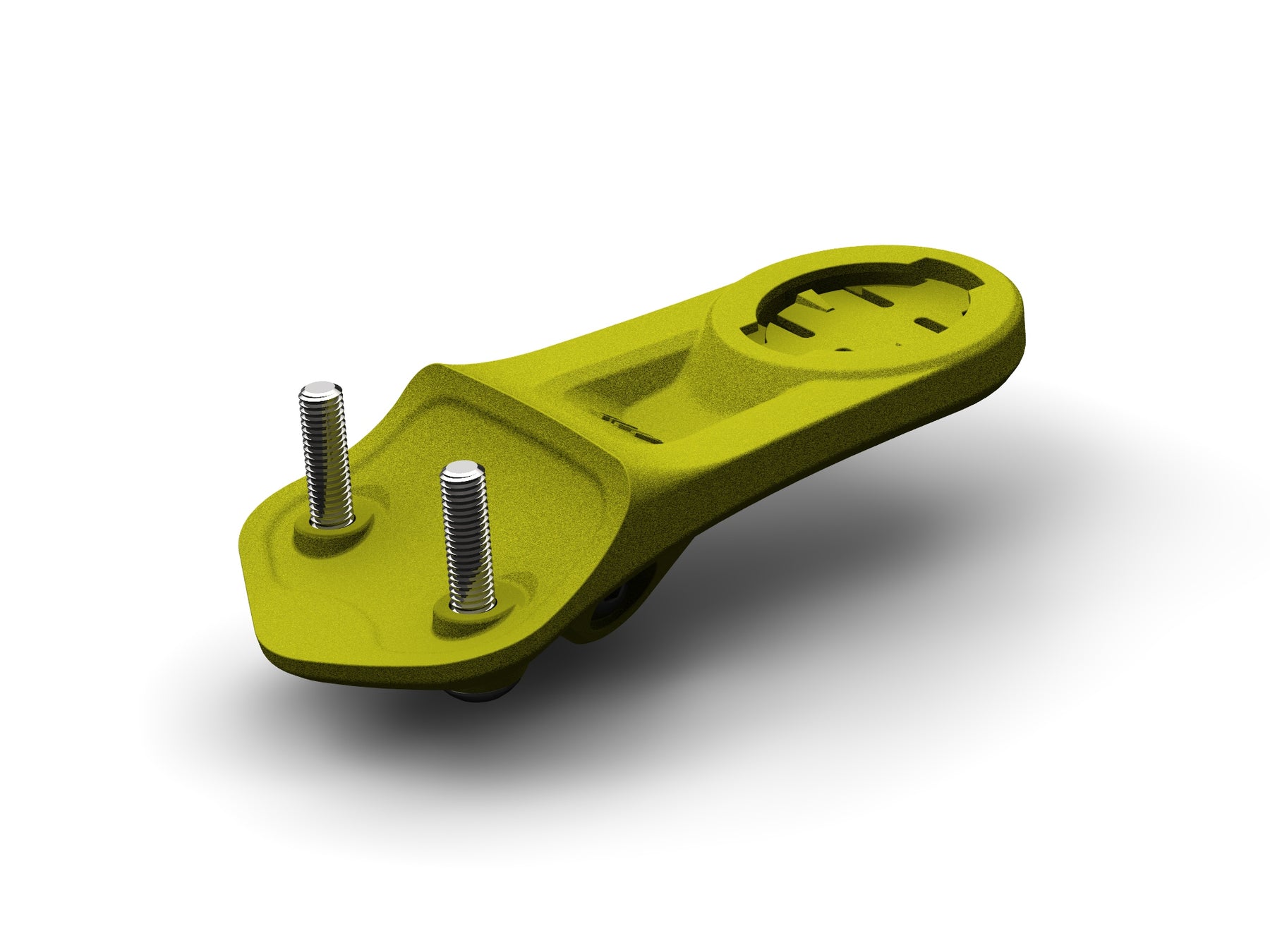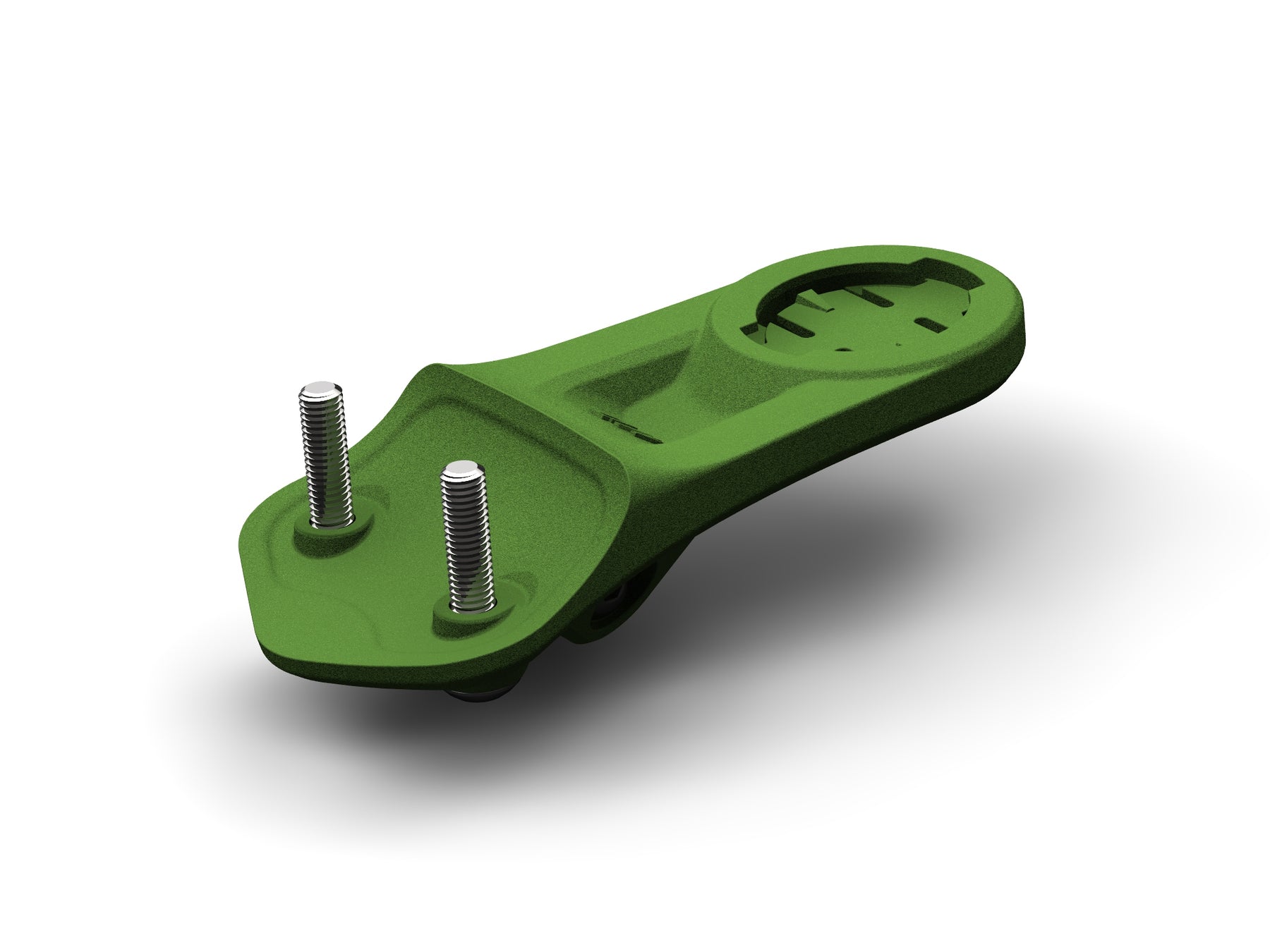 MagCAD Garmin GoPro MOst Talon Ultra Mount
Mount your Garmin Edge computer in front of your MOst Talon Ultra handlebars with this MagCAD Mount.
What's Included
1x 3D printed mount.
2x M5x25mm button head screws.
1x M5x20 button head screw.
1x M5 dome nut.
The Garmin device and Talon Ultra handlebars pictured are for reference only and not included.
Overview
The MOst Talon Ultra handlebars are a one-piece carbon handlebar and stem fitted to the Pinarello Dogma F12 bike. The MagCAD Talon Ultra mount is designed to fully integrate with these handlebars, minimising aerodynamic drag and providing a secure mount for your GPS computer.
The MOst Talon Ultra handlebars have two M5 inserts on the underside, left and right of the stem, for a computer mount to attach to. We have a different version mount for the older Talon handlebars, which have two M5 inserts inline with the stem.
A GoPro lug has been added underneath for maximum flexibility, allowing you to mount additional devices such as cameras and lights underneath your computer without cluttering the rest of your handlebars.
This MagCAD mount is designed to suit Garmin Edge devices up to the size of the 830. It wont suit the largest Garmin 1030 device.
Application
Simply attach to the underside of your MOst Talon Ultra handlebars with two M5 x 25mm button head screws, provided. These are longer than will have been supplied with your Talon Ultra handlebars. We recommend using a thread locking compound like Loctite to secure the screws and avoid overtightening.
Please Note: When mounting multiple devices off one mount we recommend using a tether just for extra security.
Compatible With:
Garmin Edge devices (small/medium): 130 Plus, 530, 830.
Action cameras and lights with a GoPro type mount.
Specifications
Weight: 32 grams (without hardware).