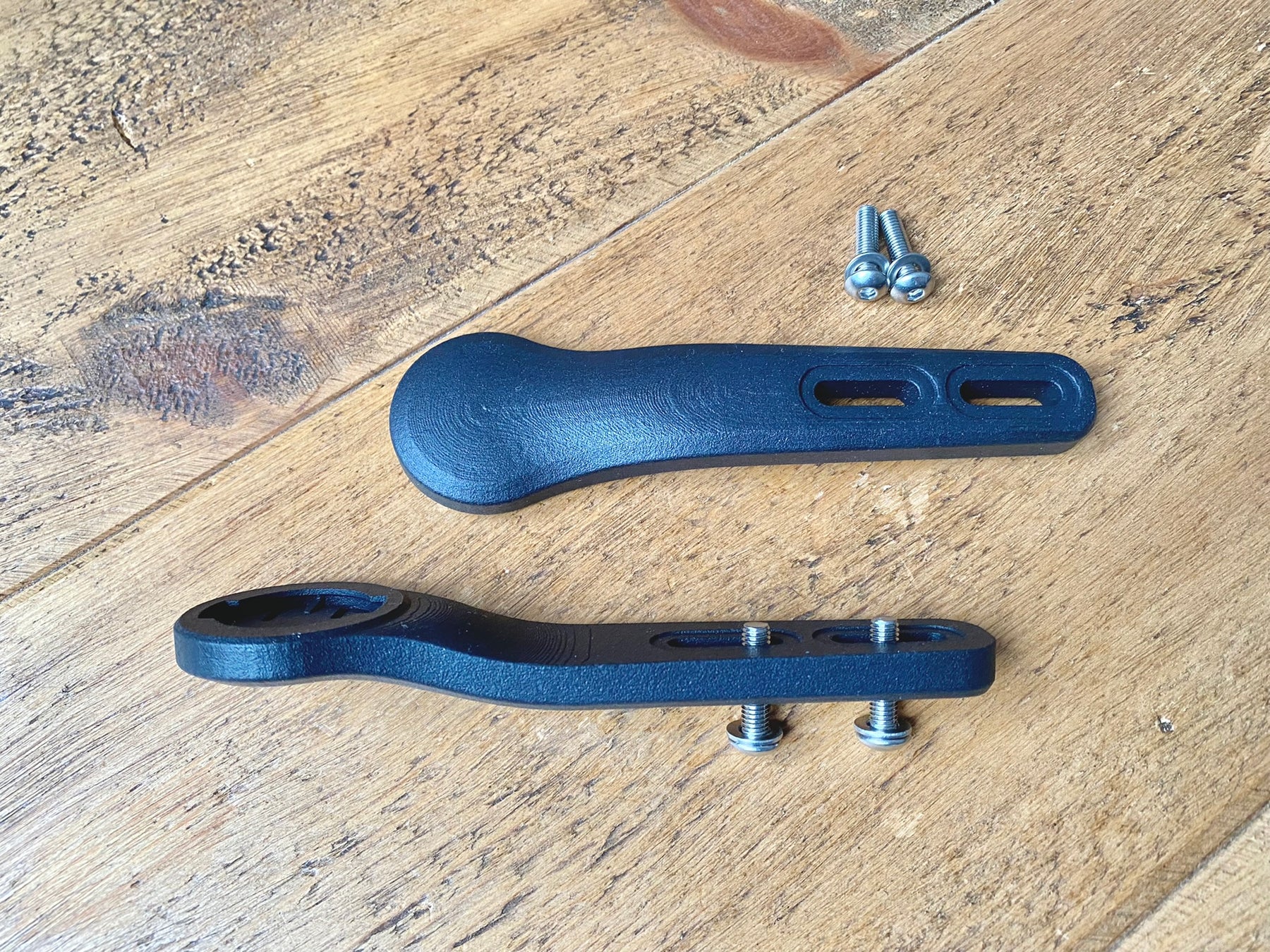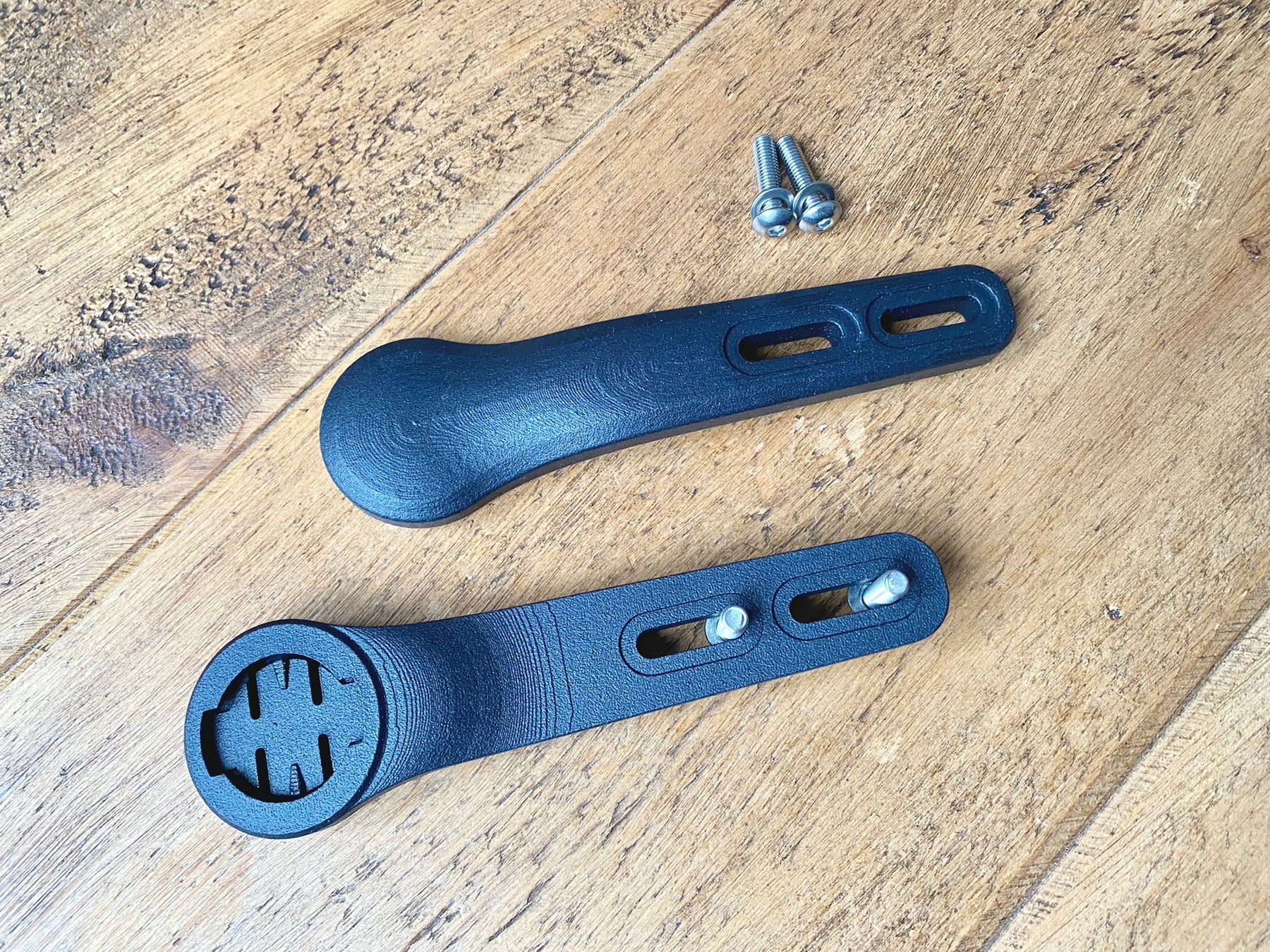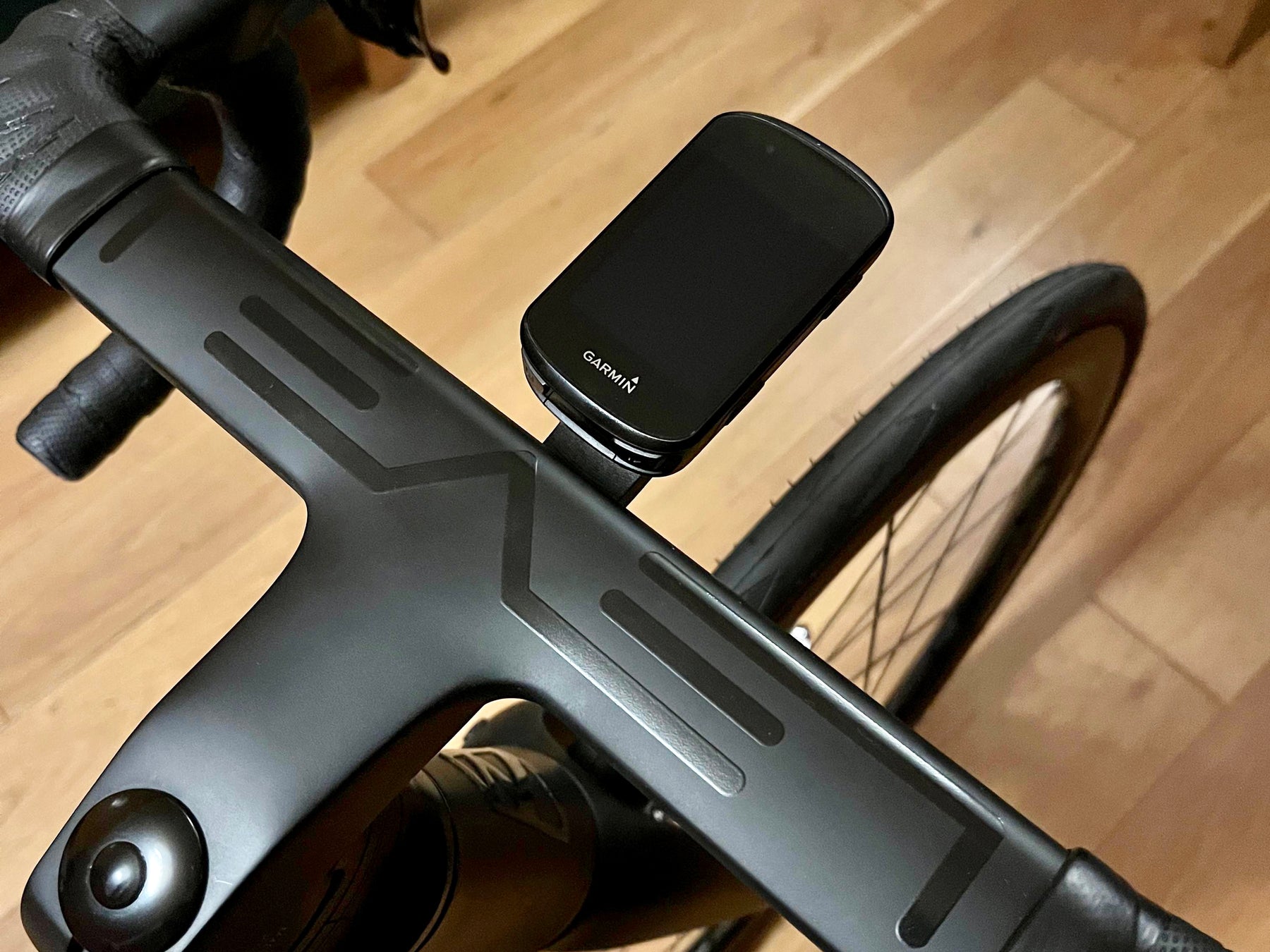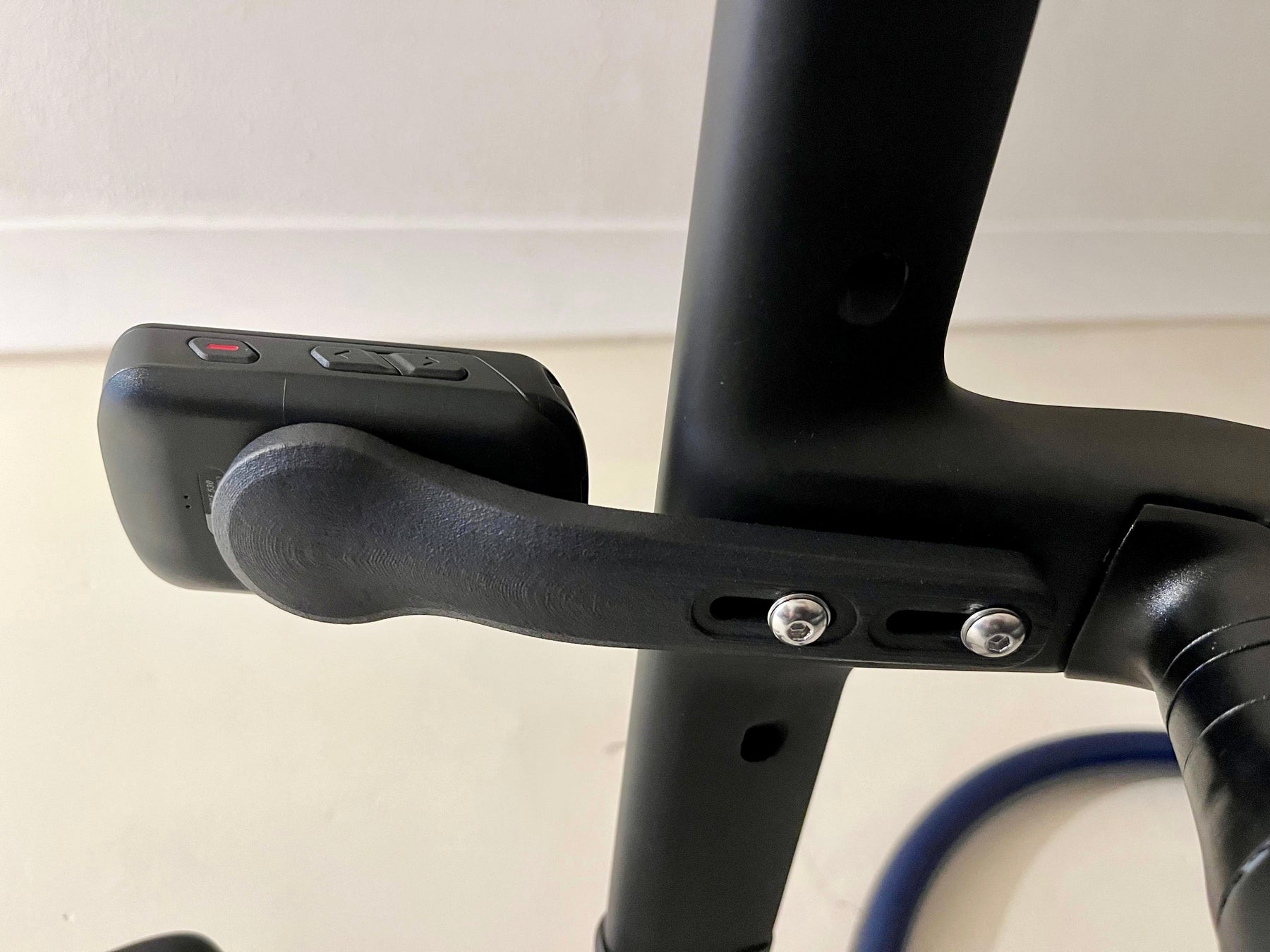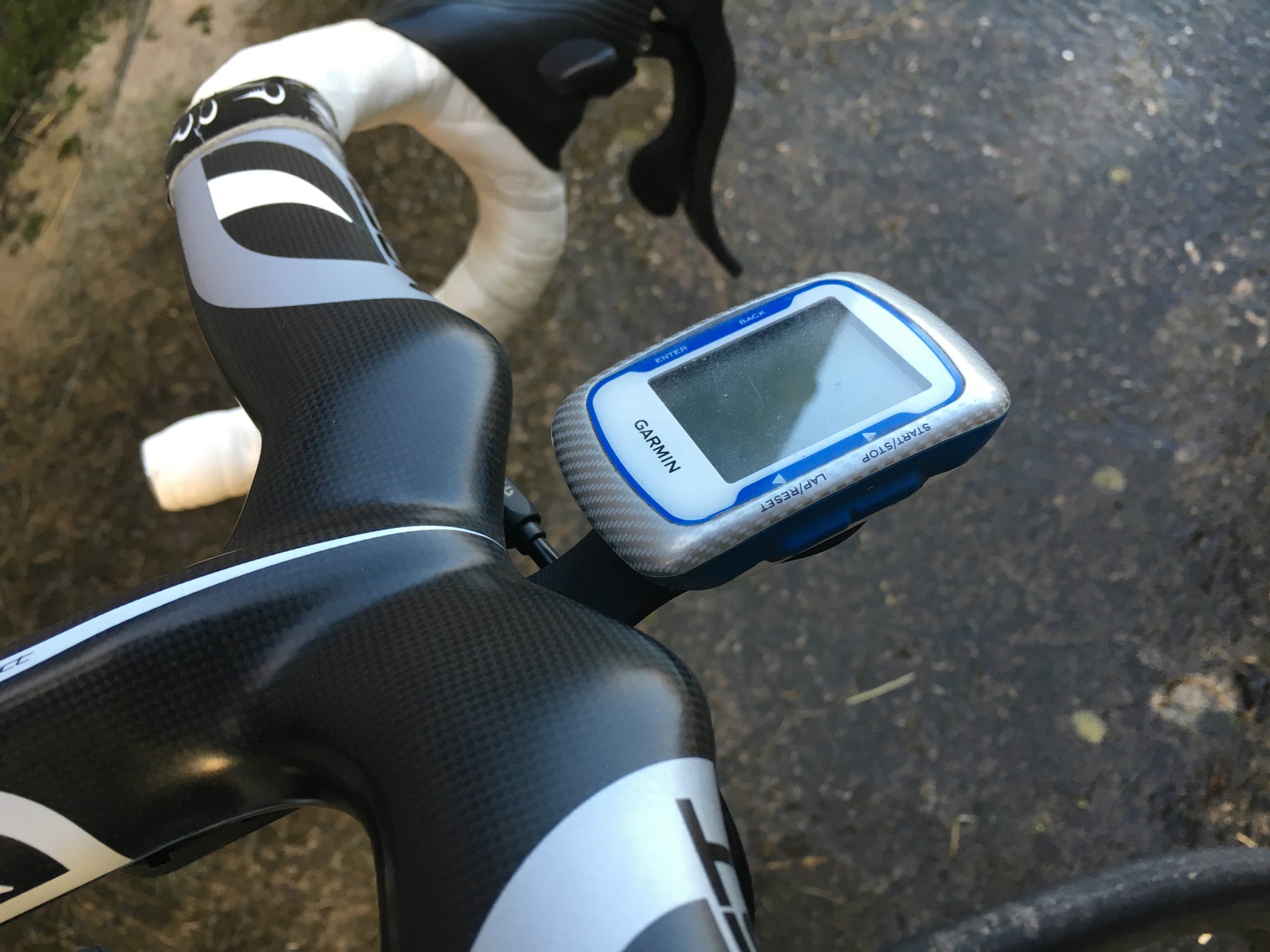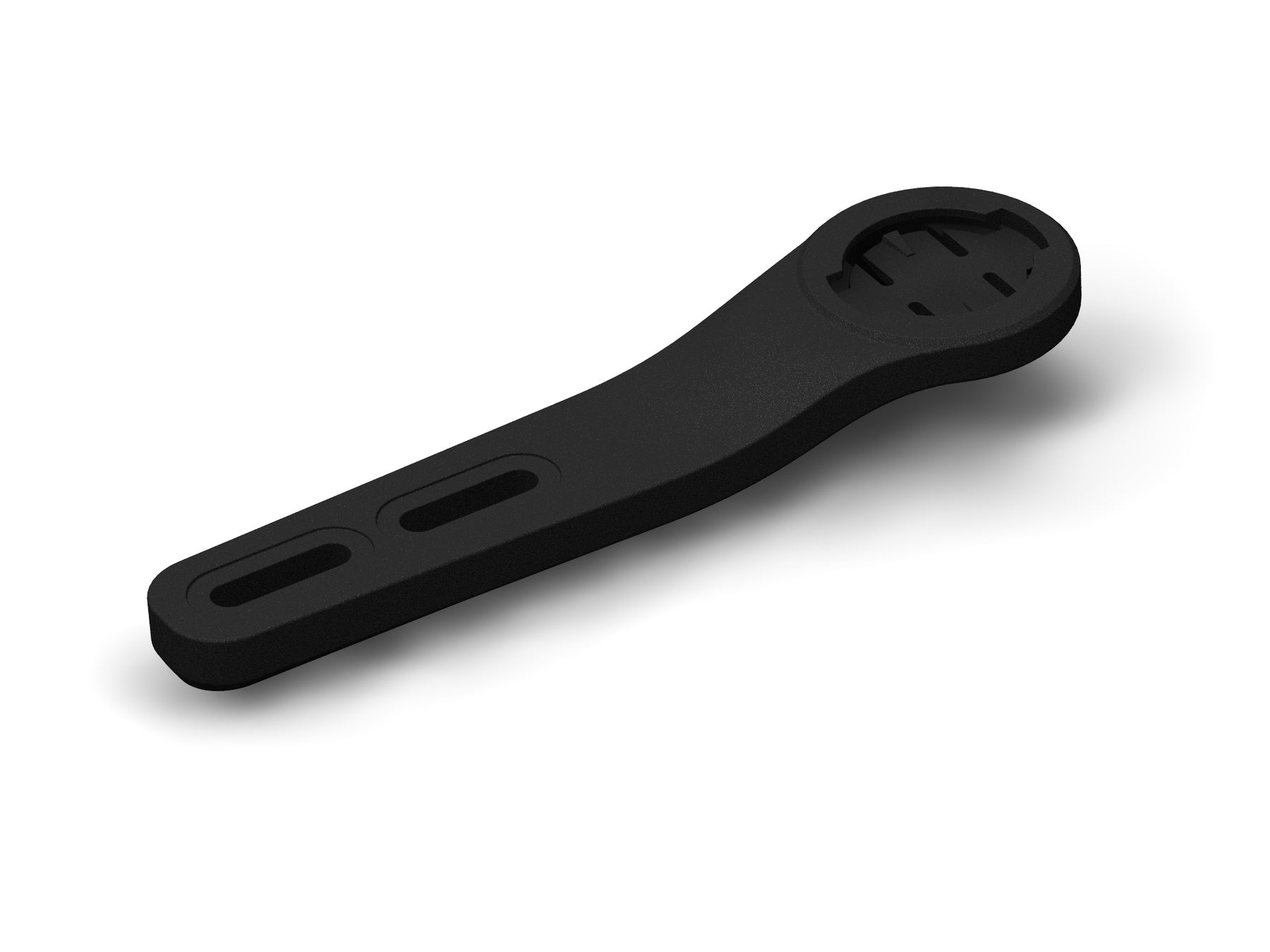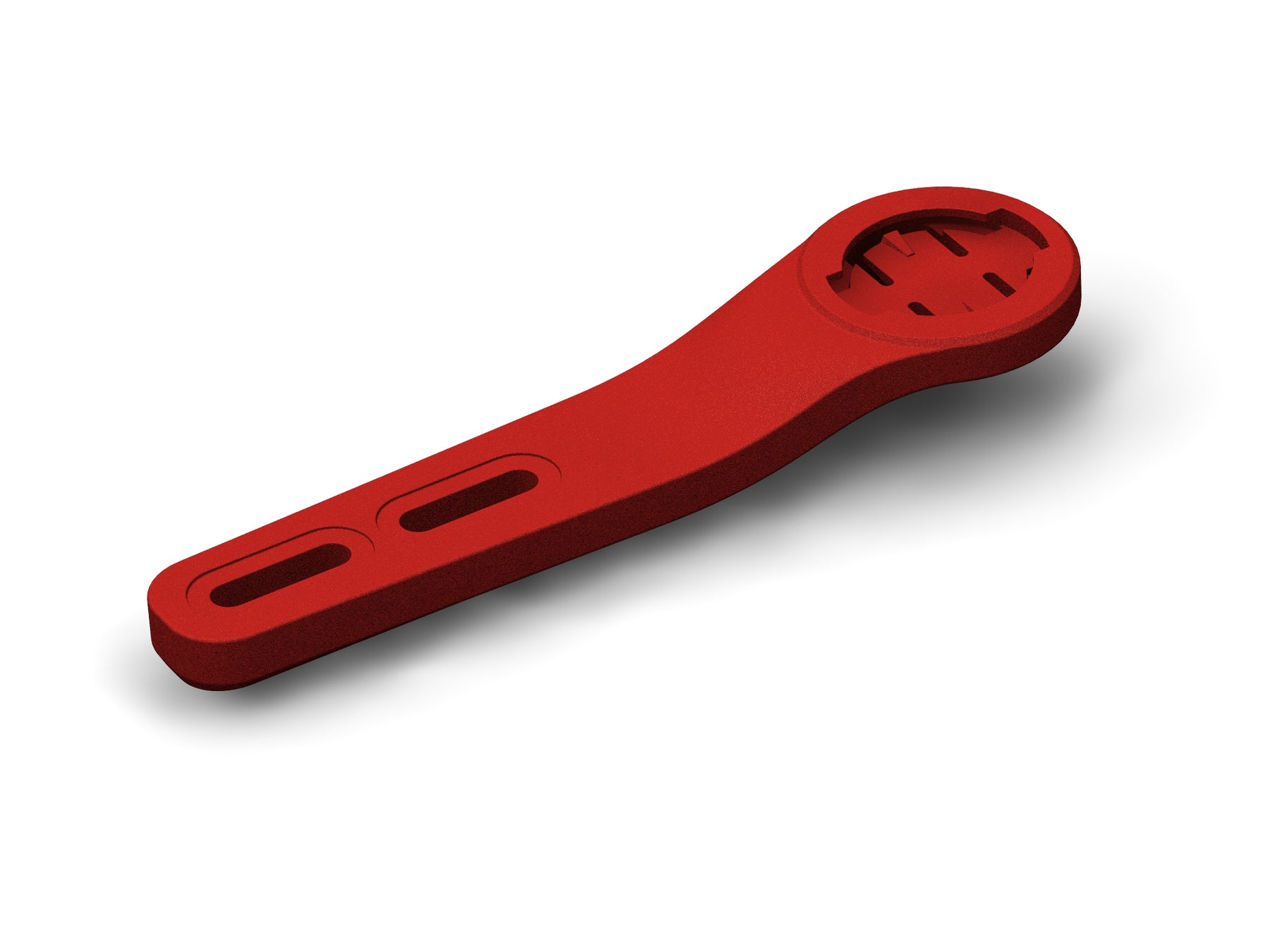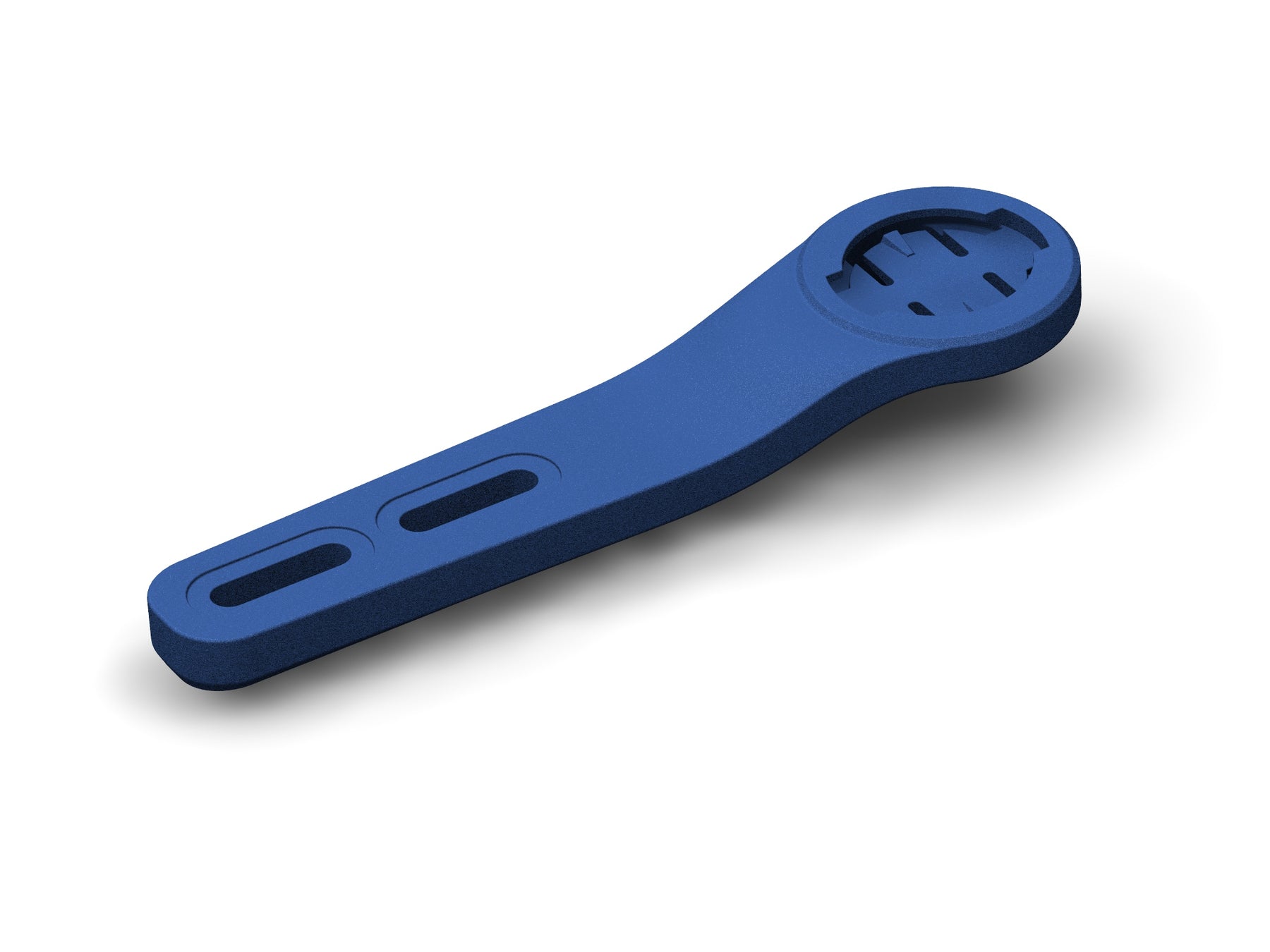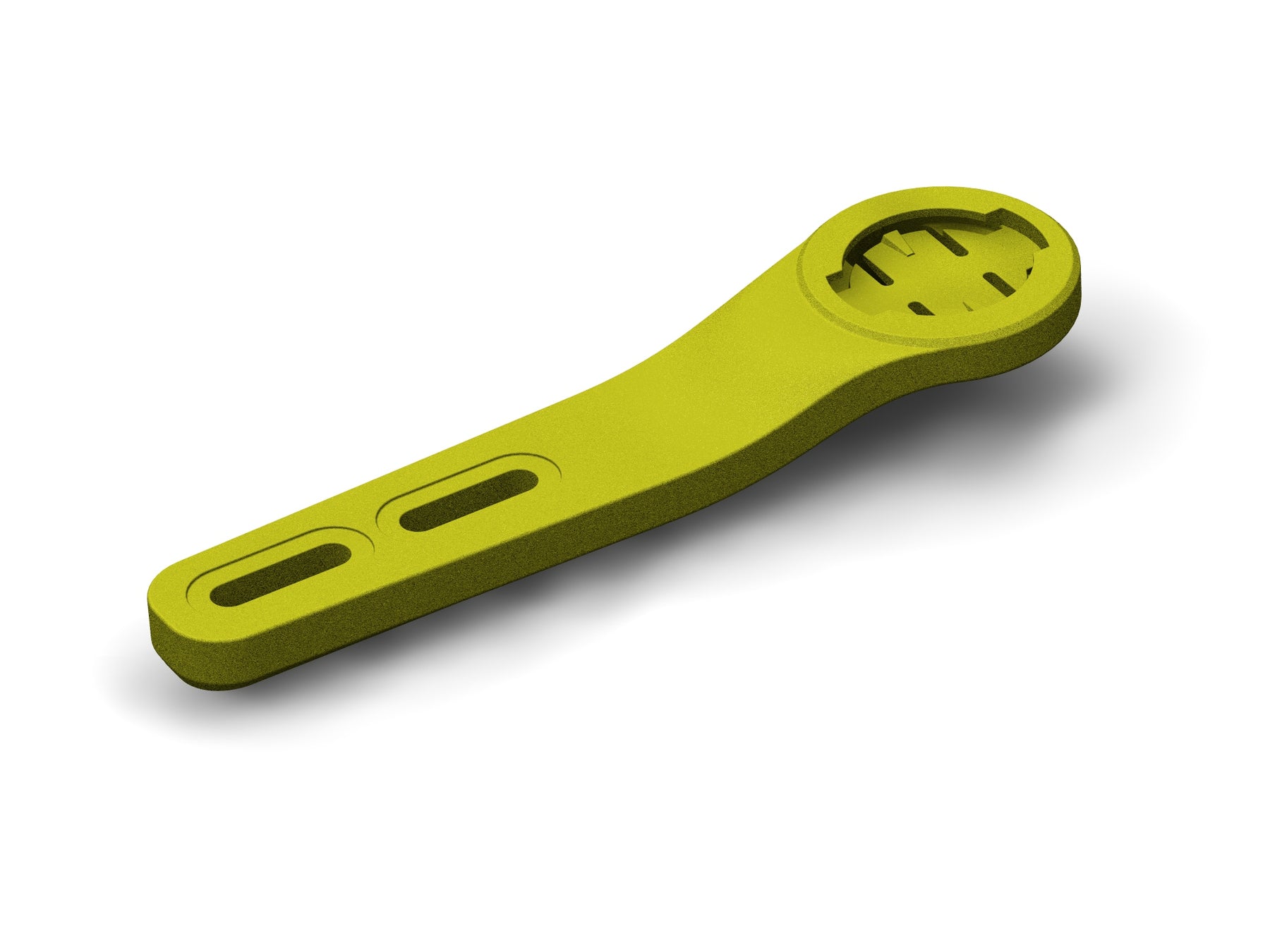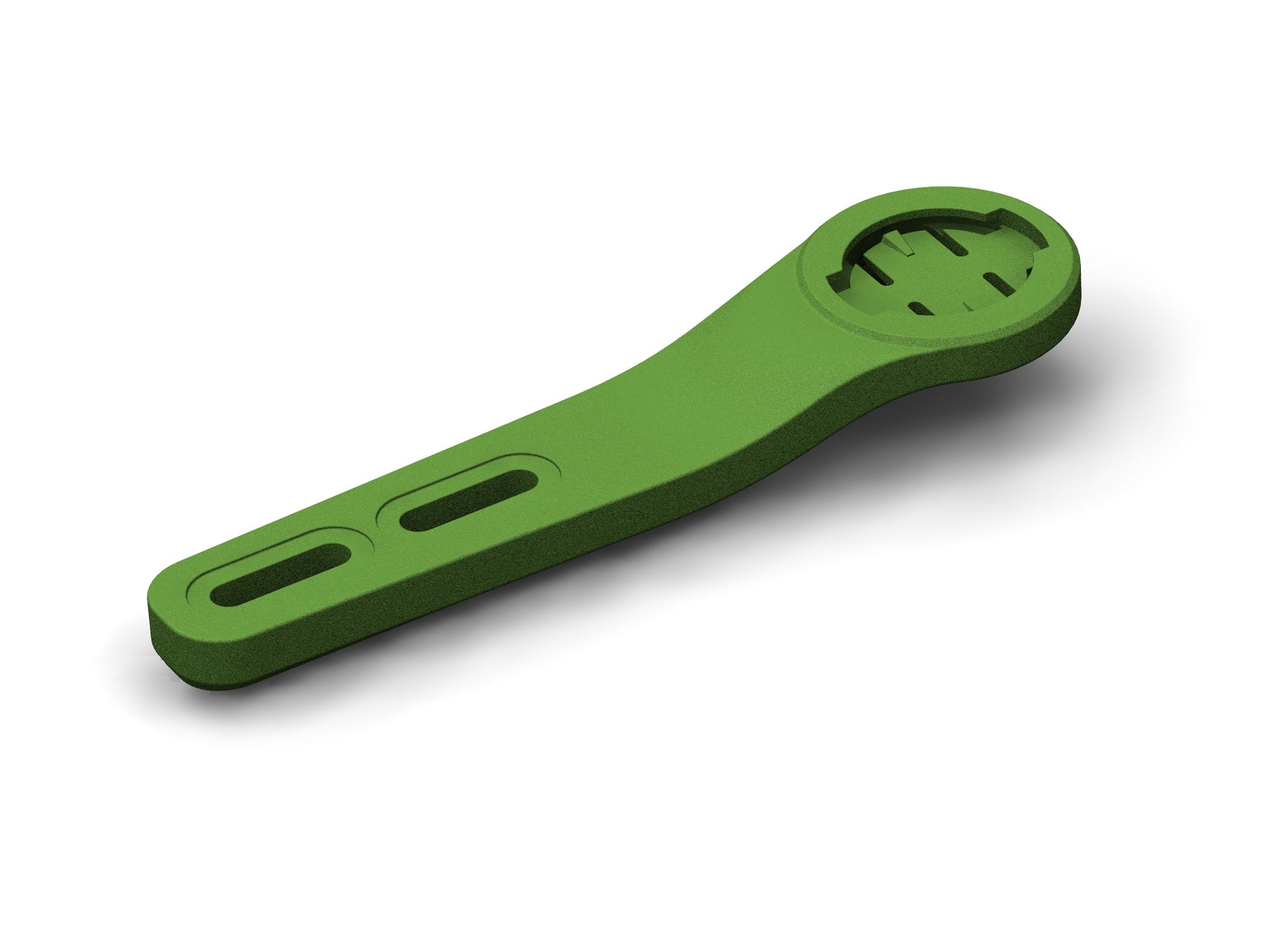 MagCAD Garmin Integrated Mount
A Garmin Edge computer mount for integrated handlebars with two bolt fixings, such as the MOst Talon and Canyon H31 handlebars.
What's Included
1x 3D printed mount, 2x M5x20mm button head hex screws.
The Garmin device and Most Talon handlebars pictured are for reference only and not included.
Overview
This MagCAD mount fits various brands of integrated handlebars with two bolt fixings underneath. It's primarily designed for the MOst Talon handlebars from Pinarello, which have two M5 threaded inserts on the underside of the stem, but it will fit other handlebars such as the Canyon H31 integrated cockpit and Ribble Level 5 handlebars.
This MagCAD mount is designed to suit Garmin Edge devices up to the size of the 830. It is extremely strong and stiff, keeping your device securely positioned in front of your stem. It wont suit the largest Garmin 1030 device.
Application
Simply attached to the underside of your handlebars and adjust forward or backward to suit your exact installation before fully tightening.
Compatible With:
Garmin Edge devices (small/medium): 130 Plus, 530, 830.
MOst Talon handlebars - Not the newer Talon Ultra handlebars.
Canyon H31 cockpit - Not the Canyon H11/H36 handlebars.
Specification
Weight: 25 grams (not including hardware).