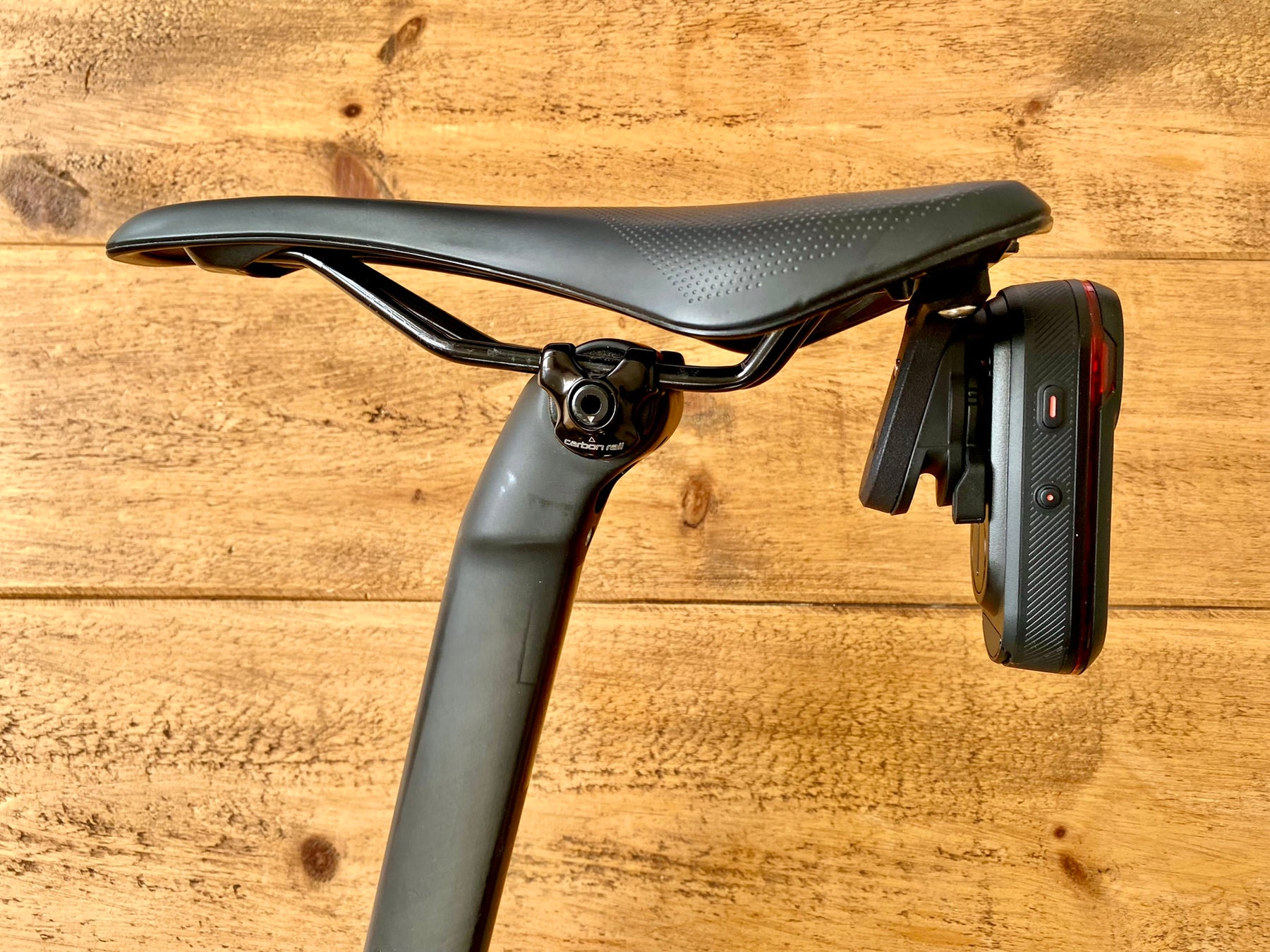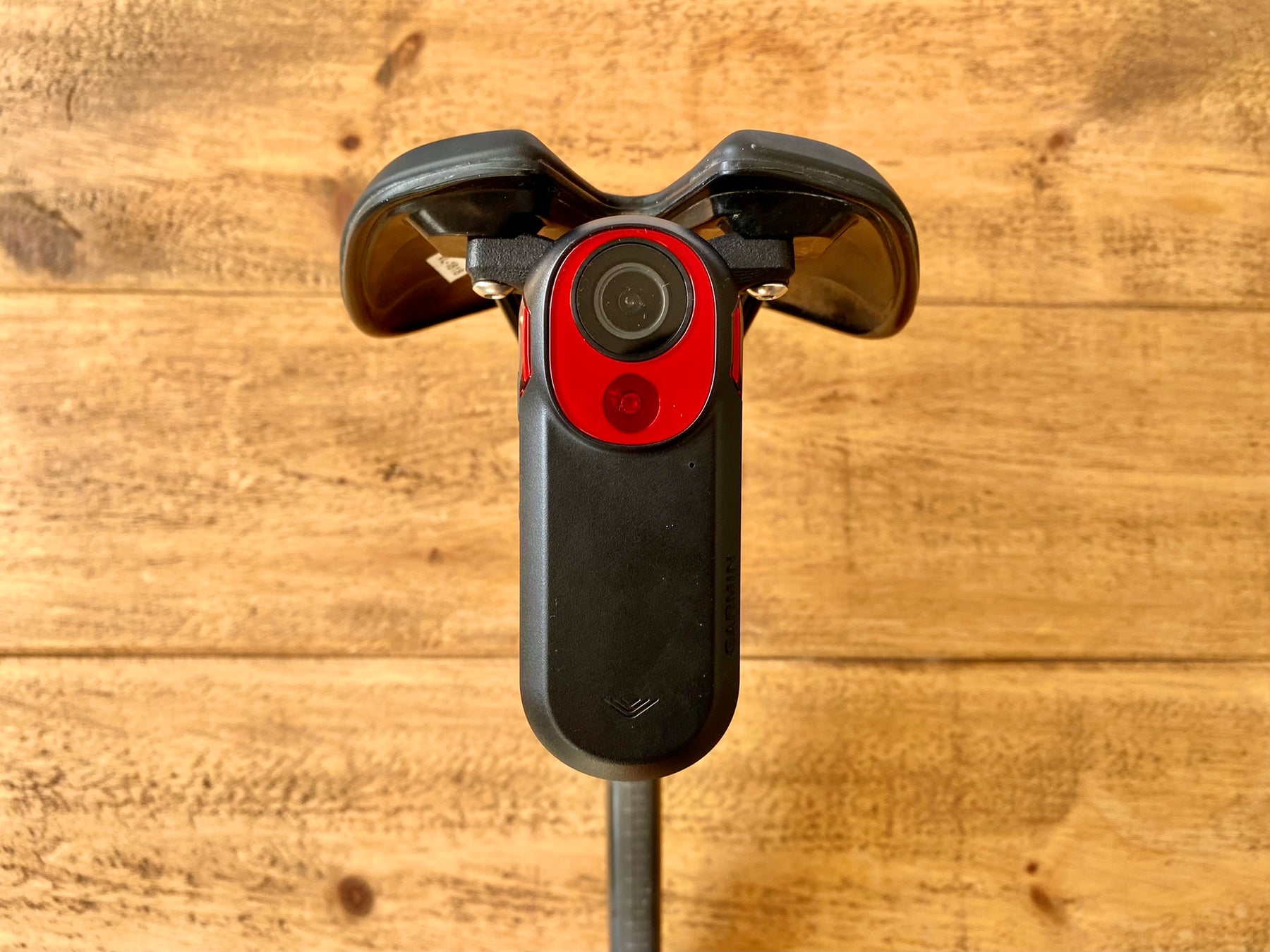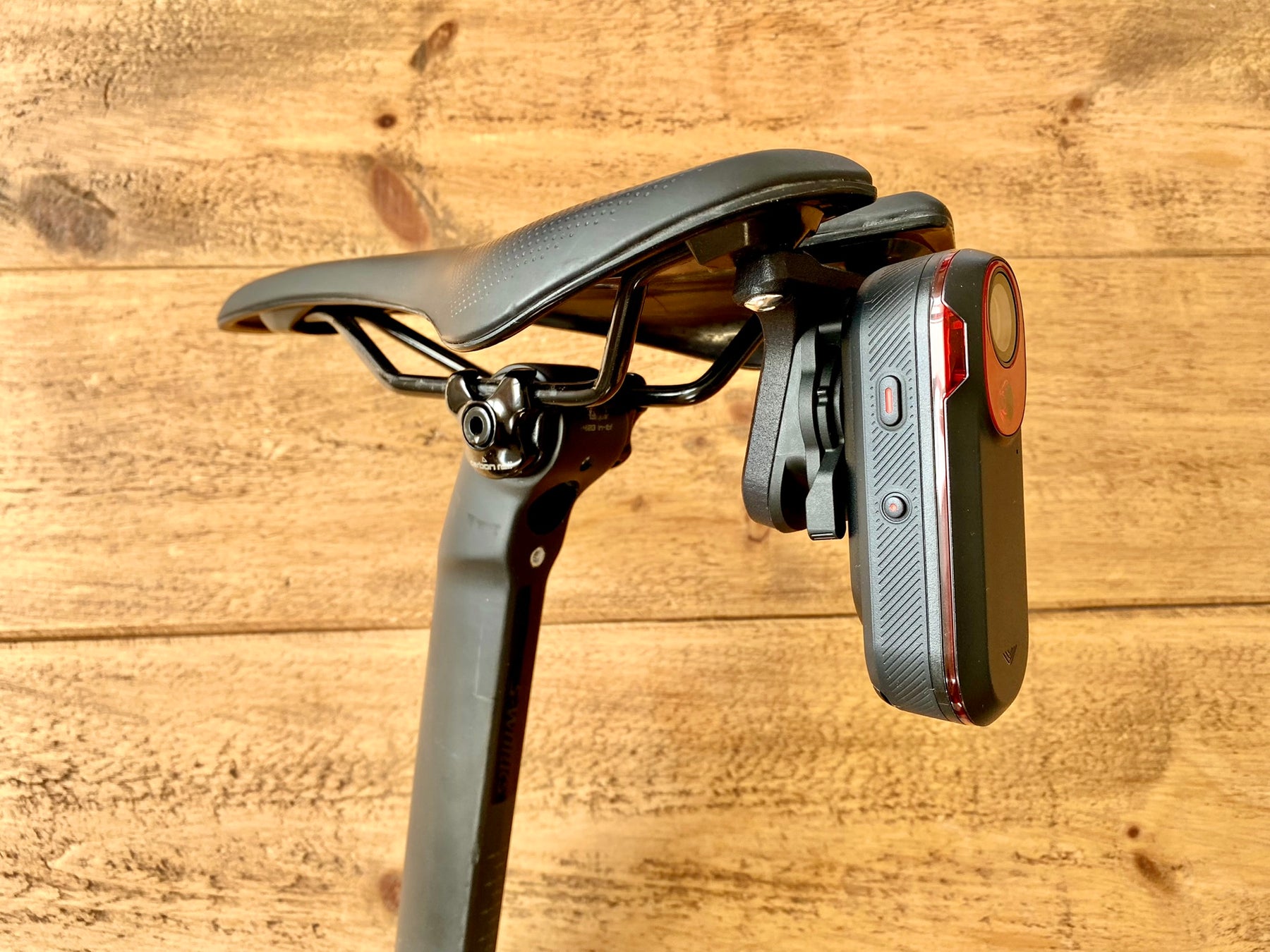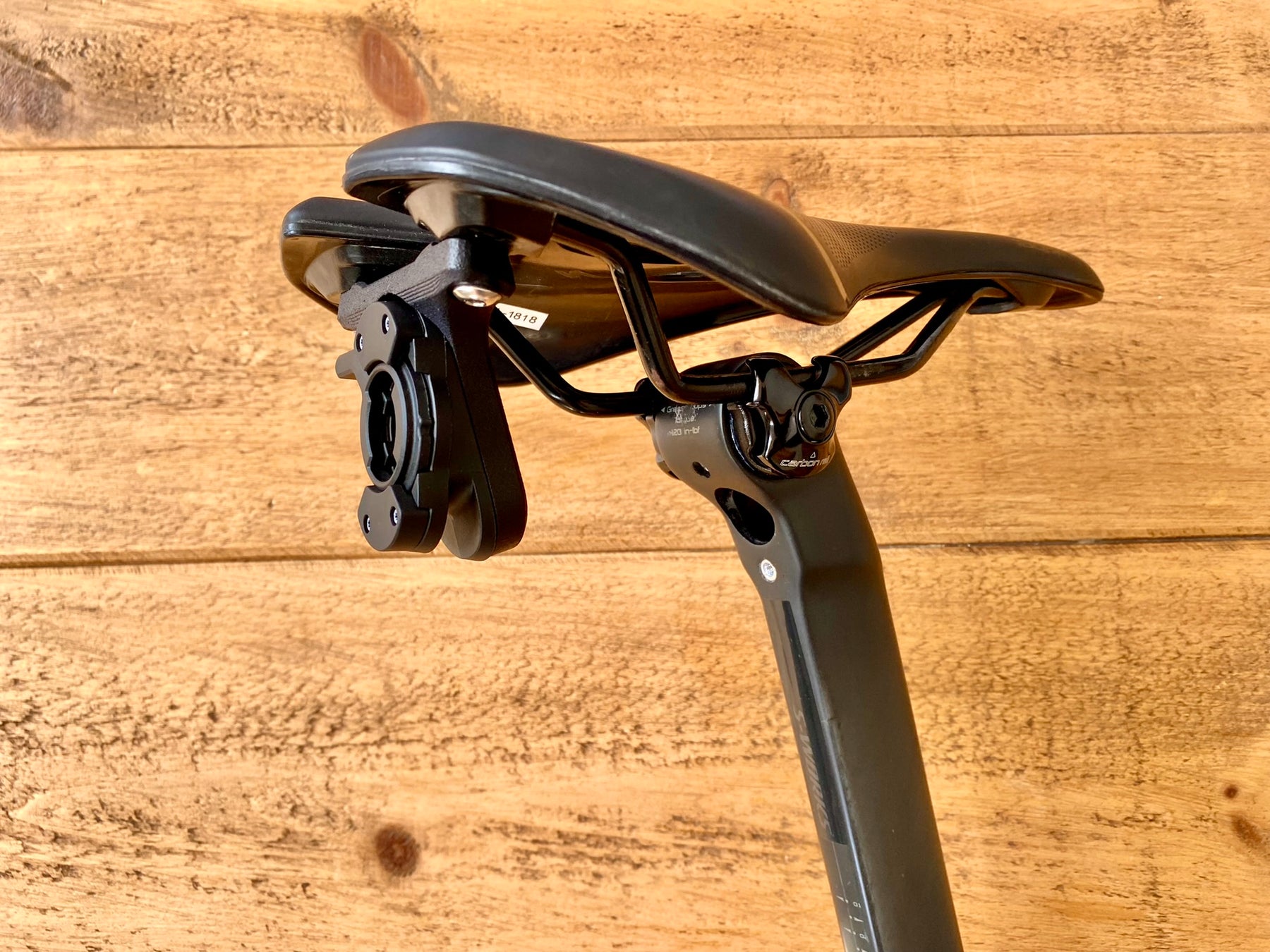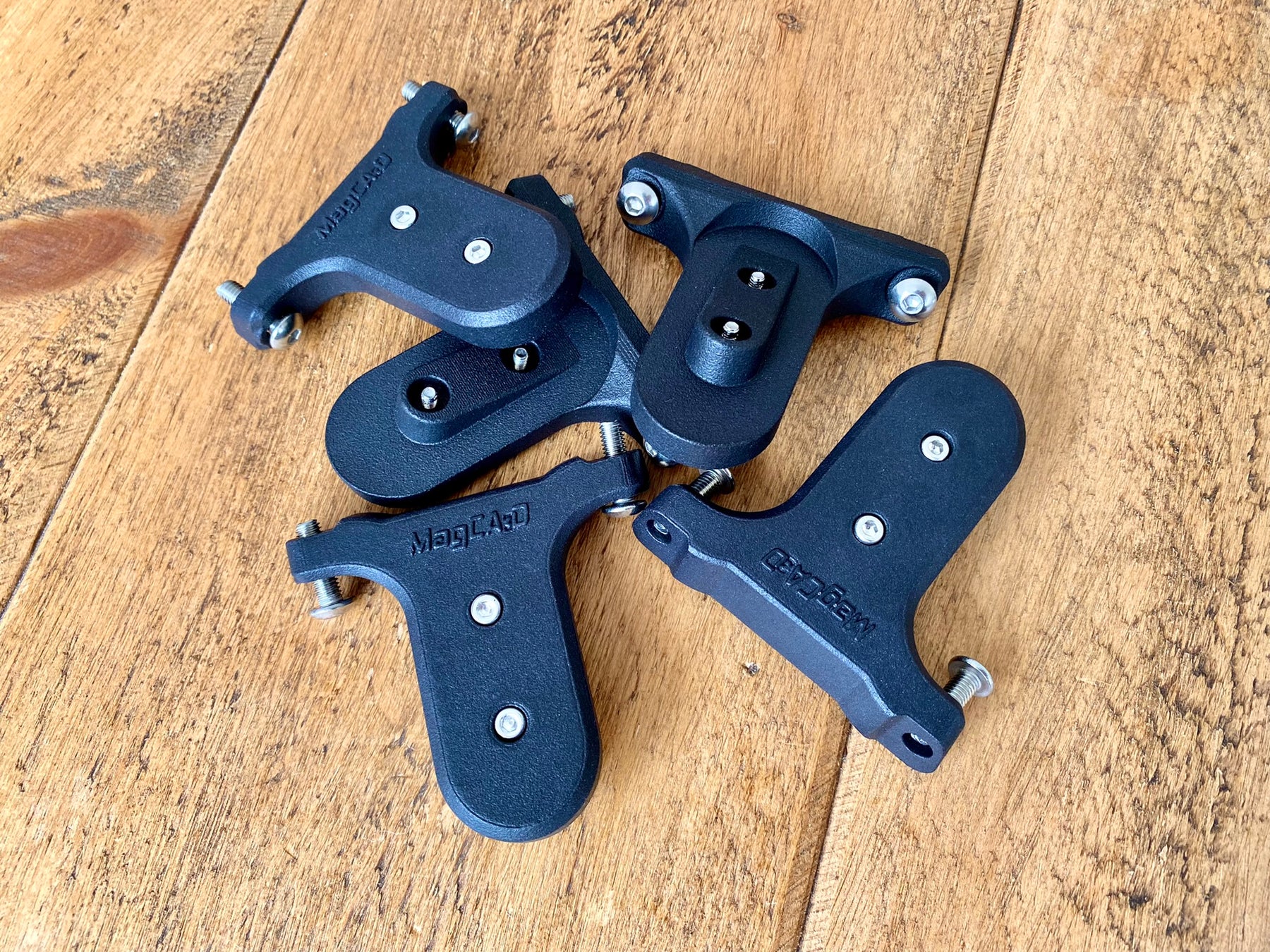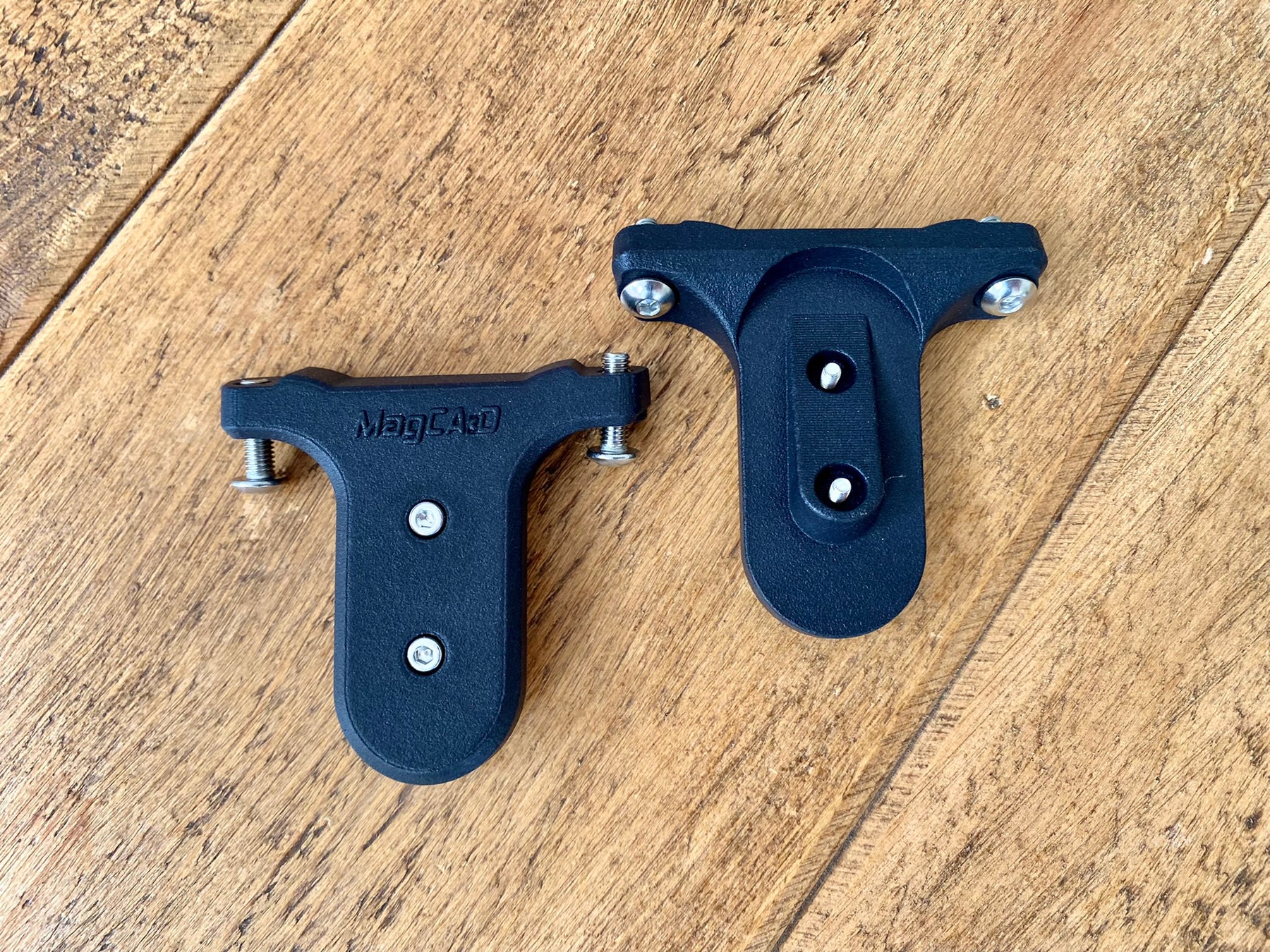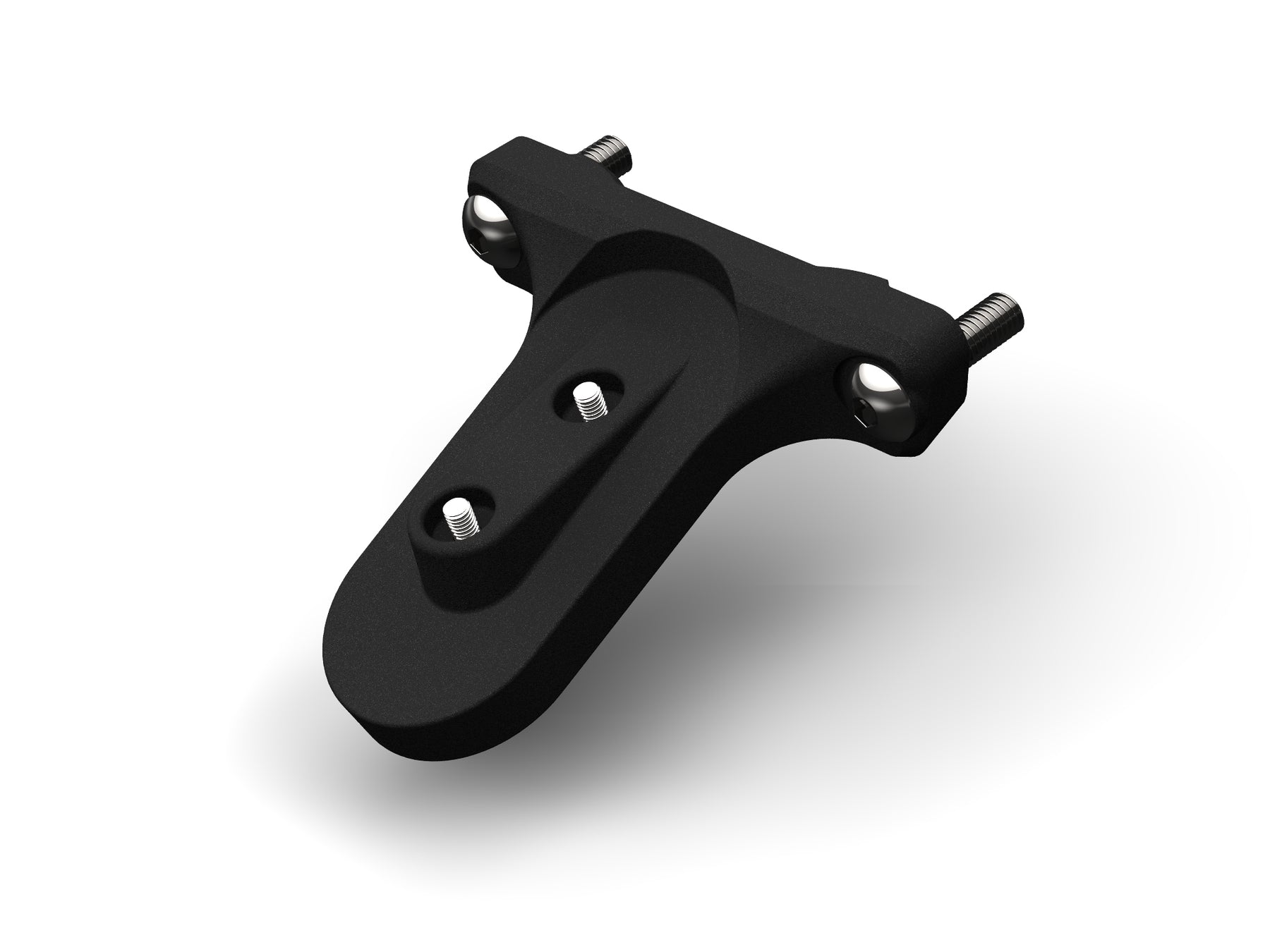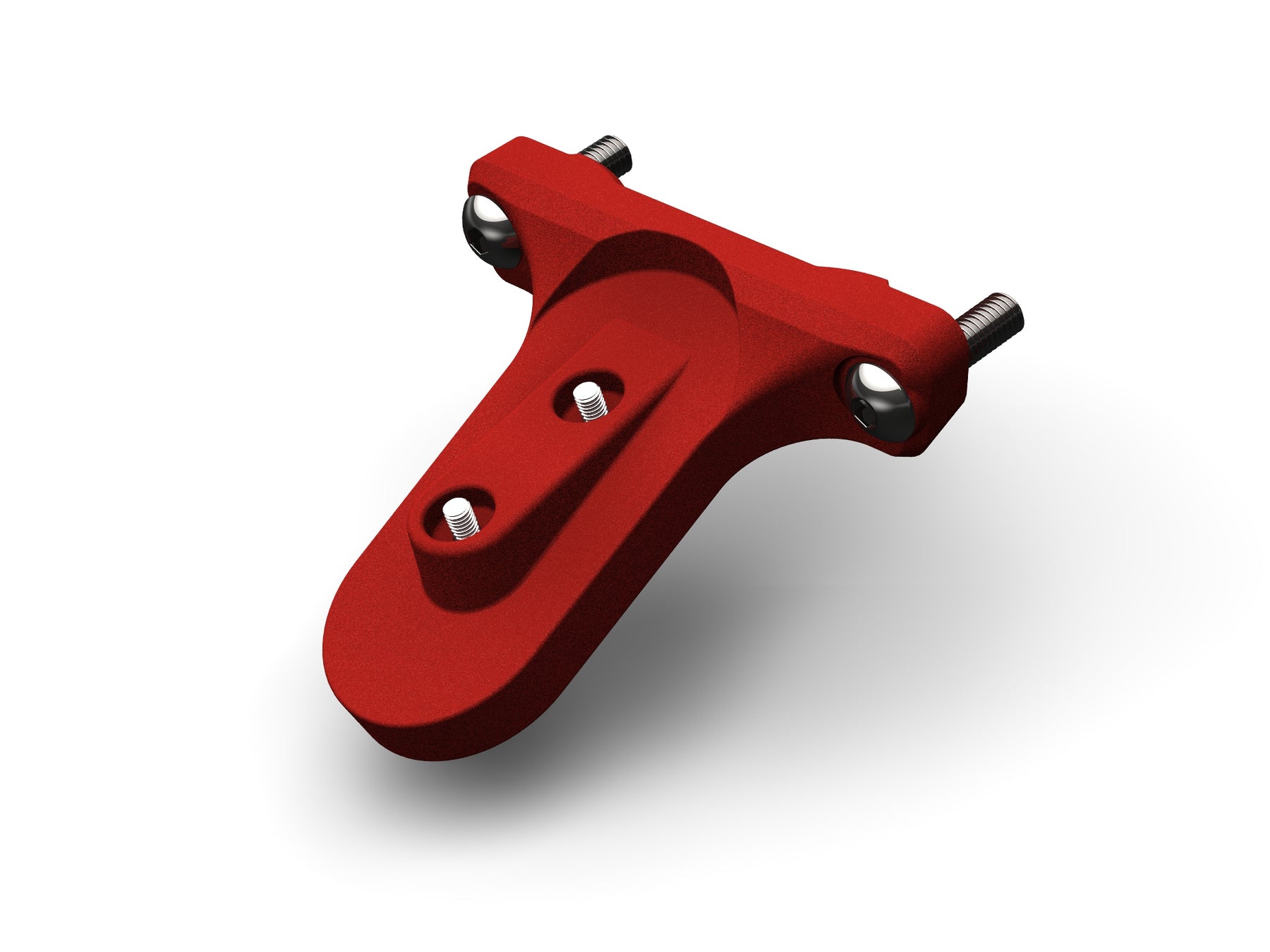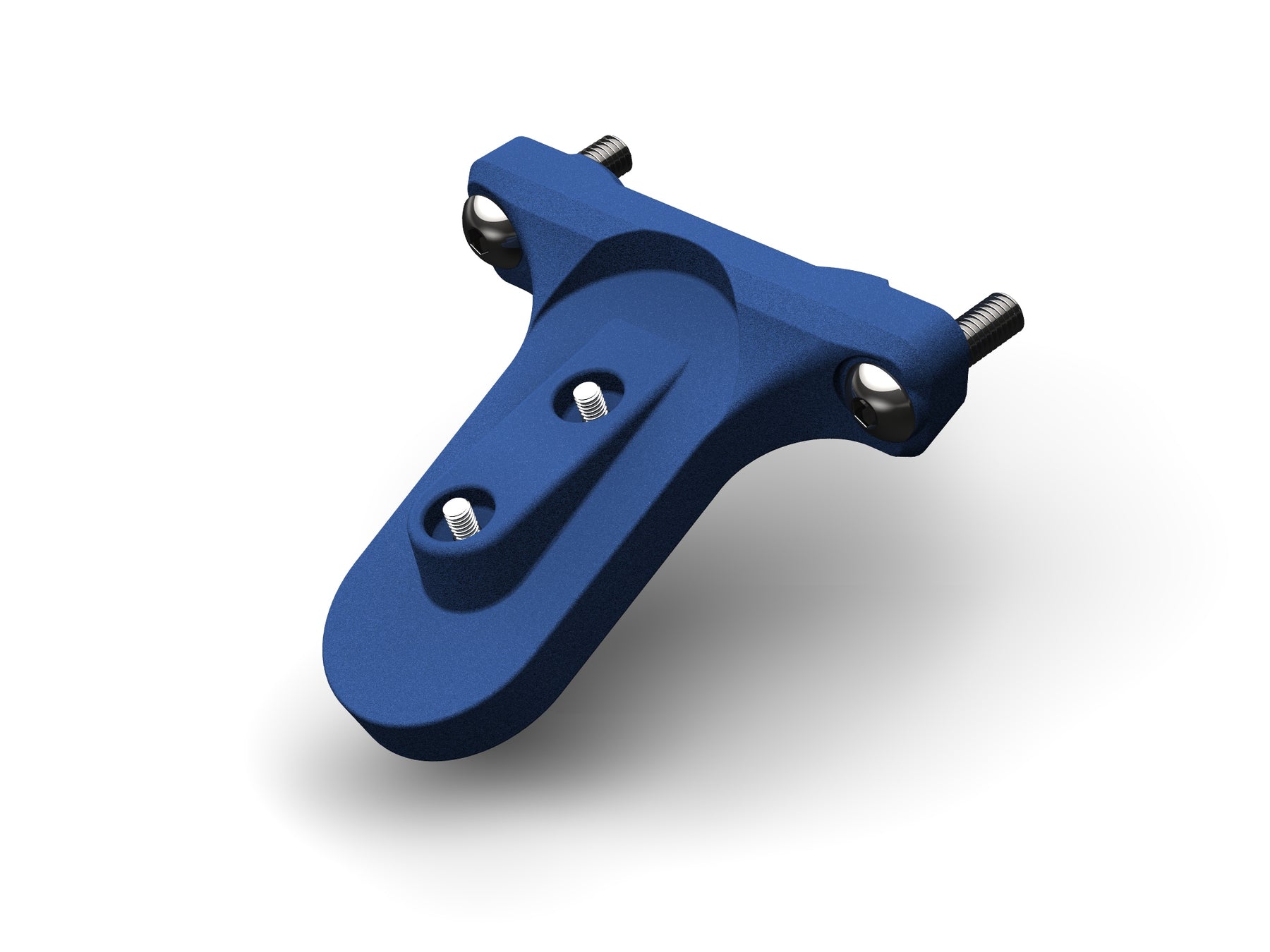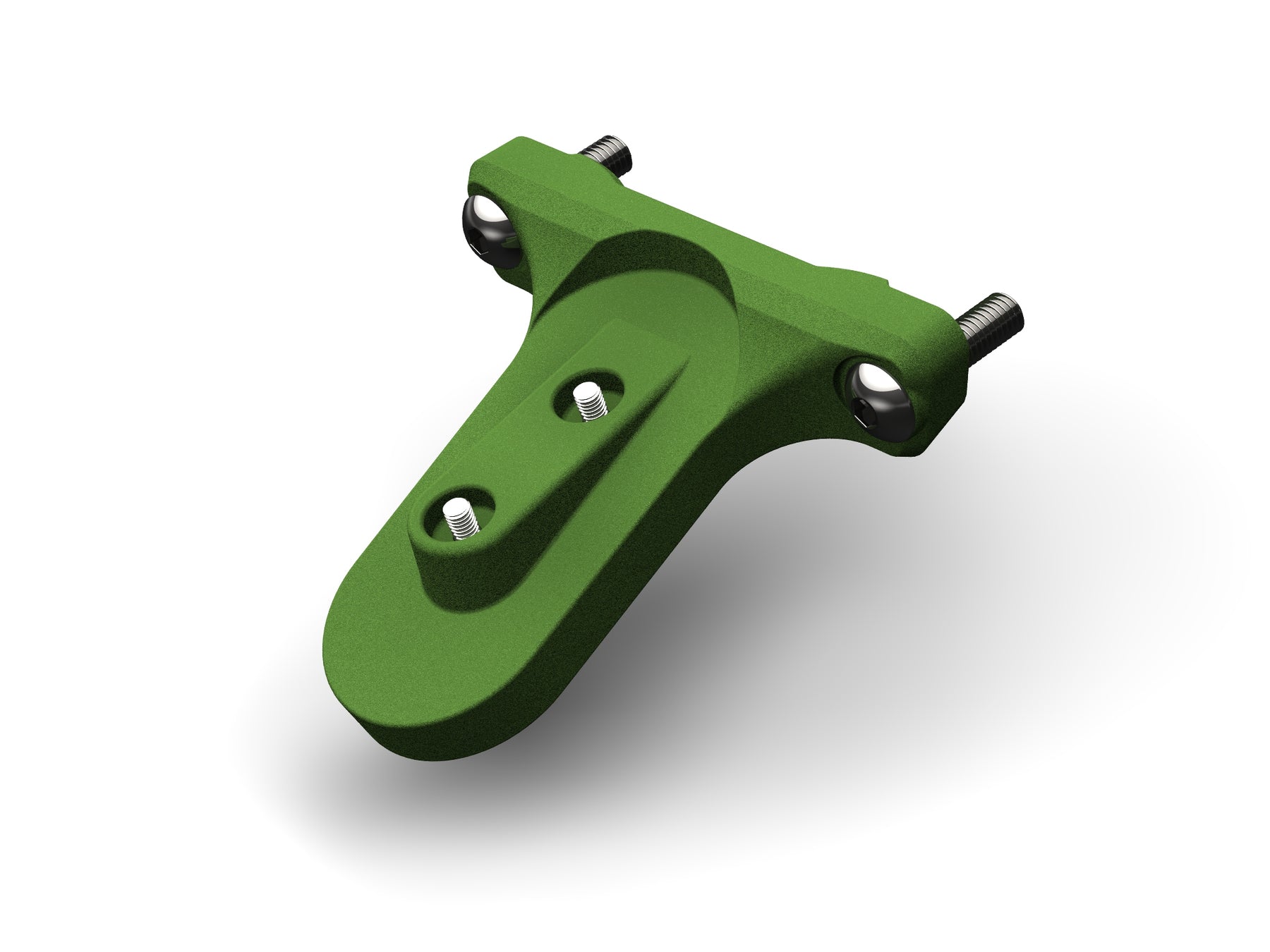 MagCAD Garmin Varia RCT715 Specialized SWAT Saddle Mount
Mount your Garmin Varia RCT715 rear radar camera/light to a compatible Specialized SWAT saddle.
What's Included
1x 3D printed mount.
2x M5x16mm button head screws.
1x M3x10mm cap screw.
1x M3x14mm cap screw.
Please note: The Garmin Varia RCT715 locking interface is not included. This is part of the OEM seat post mount that comes with your Varia RCT715 and bolts to the MagCAD mount.
Overview
​This mount allows you to attach your Garmin Varia RCT715 radar camera/light underneath a compatible Specialized SWAT saddle, making for a very clean and aesthetically pleasing installation. It holds your device securely behind your saddle, positioned vertically, to reliably detect traffic coming from behind.
The locking mechanism that comes with your Varia RCT715 will unbolt from the OEM seat post mount and bolt to this MagCAD mount. Therefore you get the locking security of the OEM Garmin interface with the versatility of the MagCAD SWAT mount.
The Specialized SWAT saddle system introduces 2x M5 threaded inserts to the underside of the saddle allowing various items to be attached. We see quite a large variation between saddles with the SWAT system. Although we've trialed the mount with many saddles already there may be the odd SWAT saddle and Varia combination that is not compatible. If in doubt feel free to get in contact.
This mount has a 10 degree twist to hold your Varia vertically with your saddle level. If you have your saddle tilted forward and want the angle of the mount increased to compensate custom mounts can be printed in around 2-3 weeks.
Application
Follow the below procedure to mount your Varia to your Specialized SAWT saddle:
Remove the locking interface from your OEM Garmin Varia RCT715 seat post mount using a Torx T10 driver and retain the screws, they will not be required.
Bolt the locking interface onto the MagCAD mount with the M3 cap screws, supplied.
Attach the mount to the underside of your SWAT saddle with 2x M5x16mm button head screws, supplied.
We recommend using thread lock on all fasteners to keep the mount secure and parts should be inspected periodically.
Compatible With:
Garmin Varia RCT715.
Specialized SWAT saddles.
Specifications
Weight: 24 grams (without hardware).