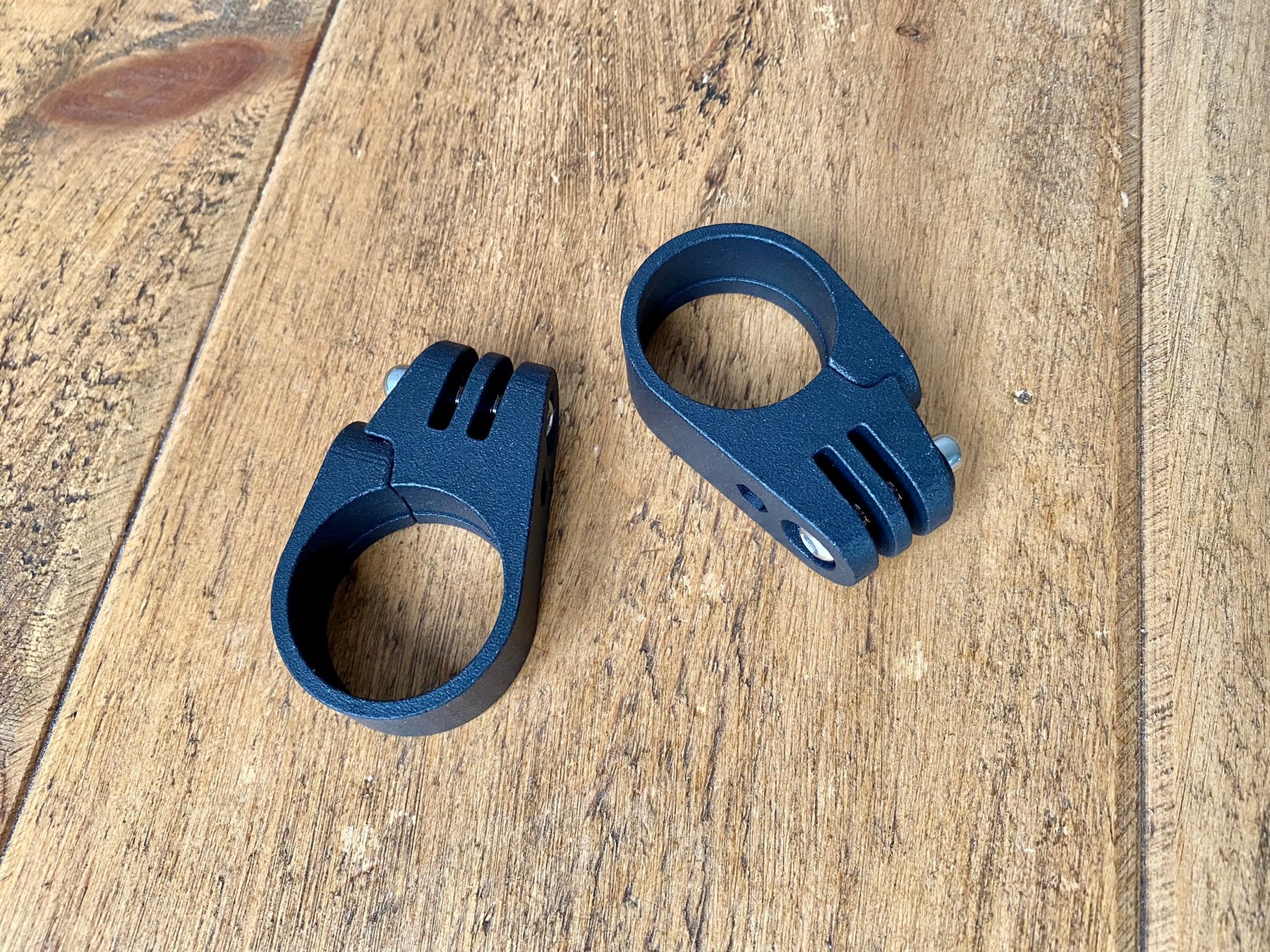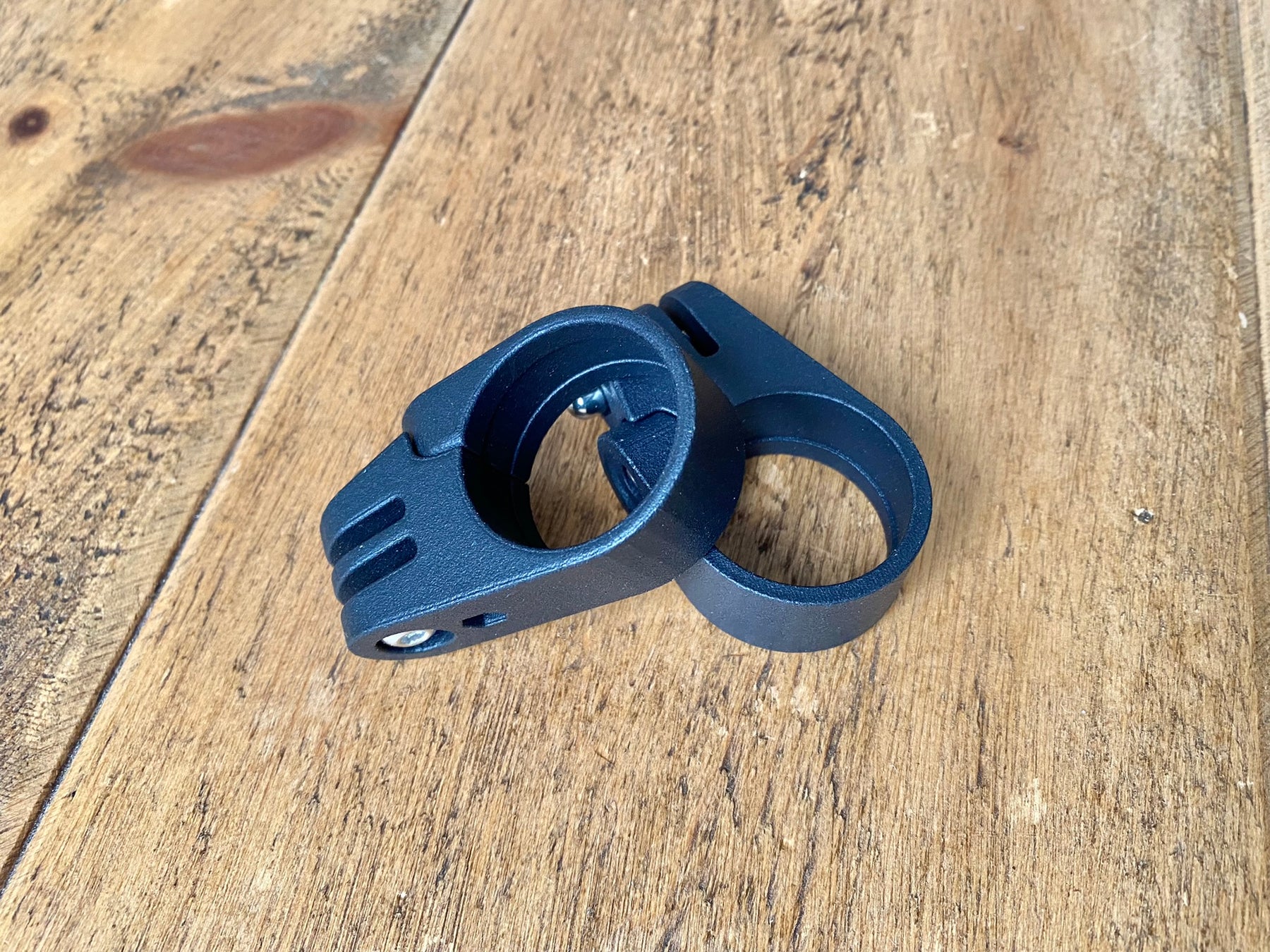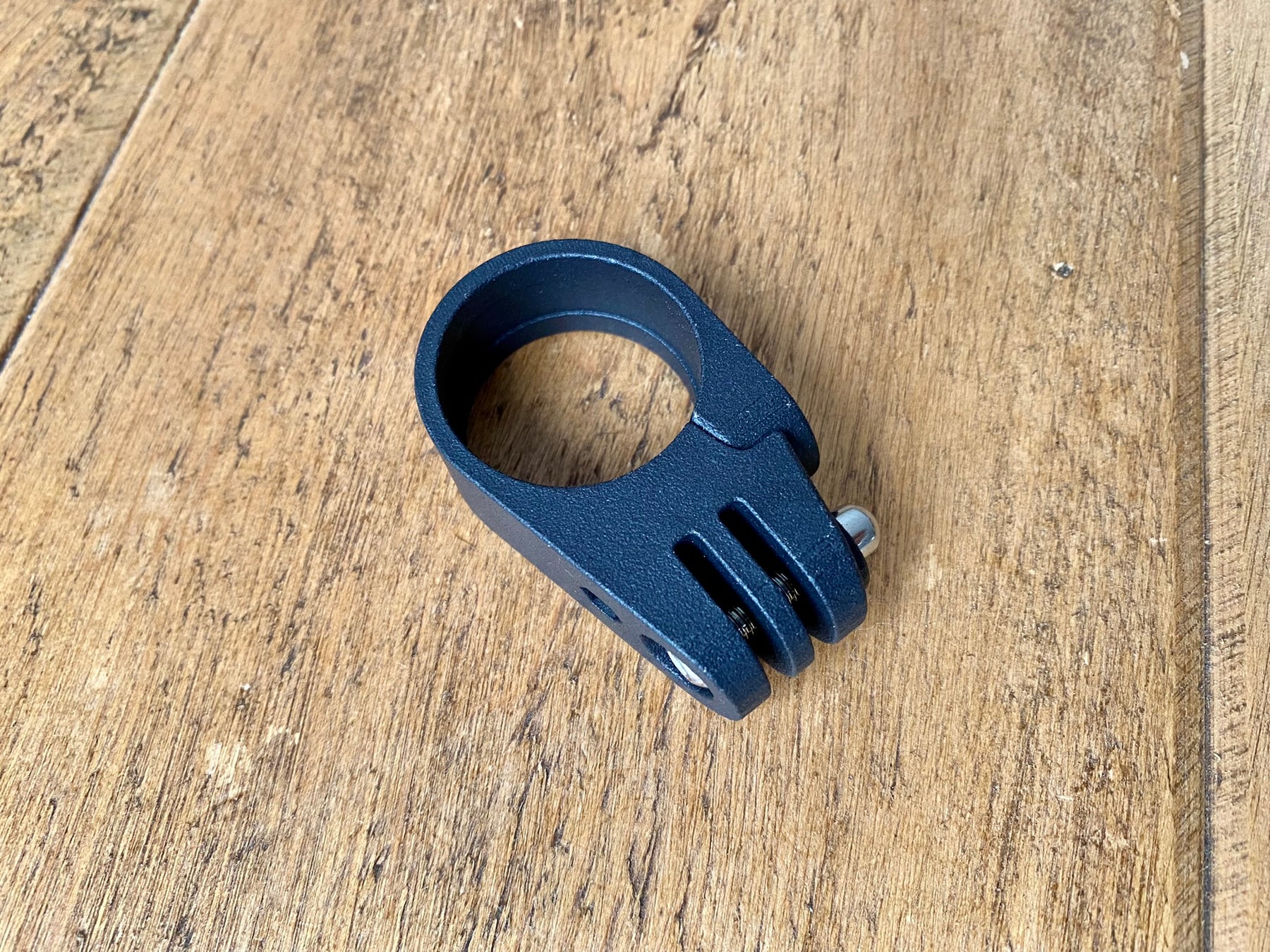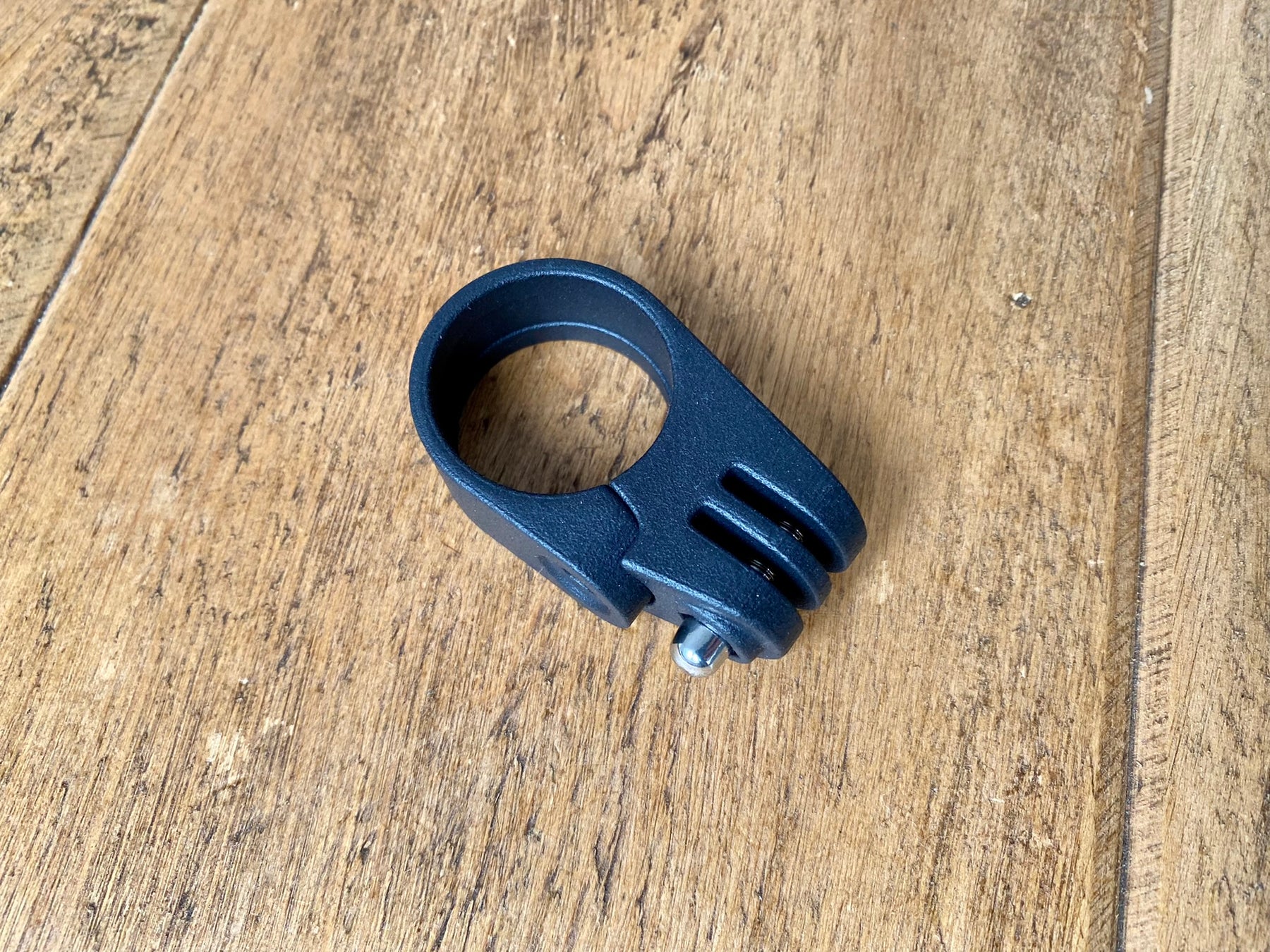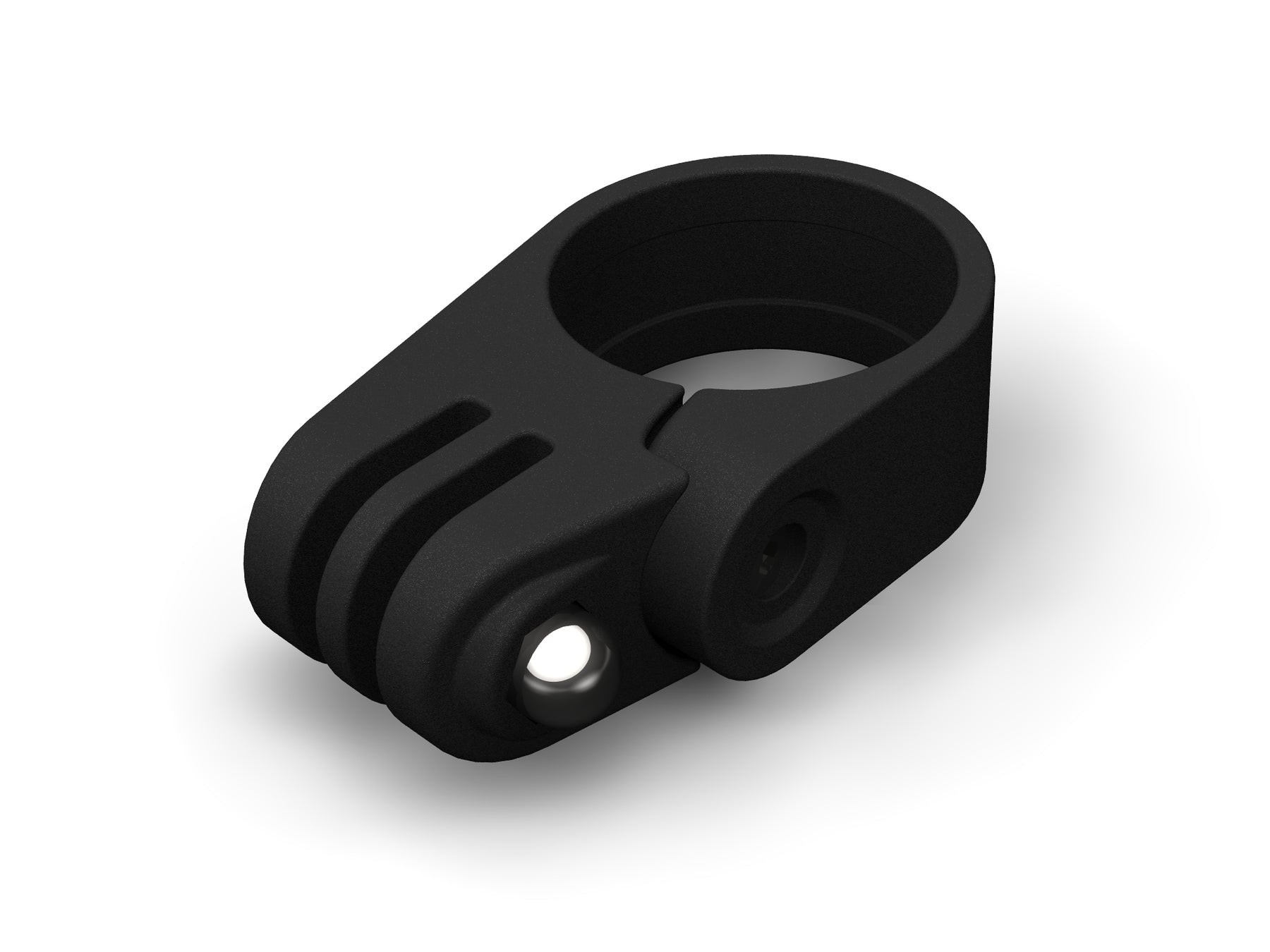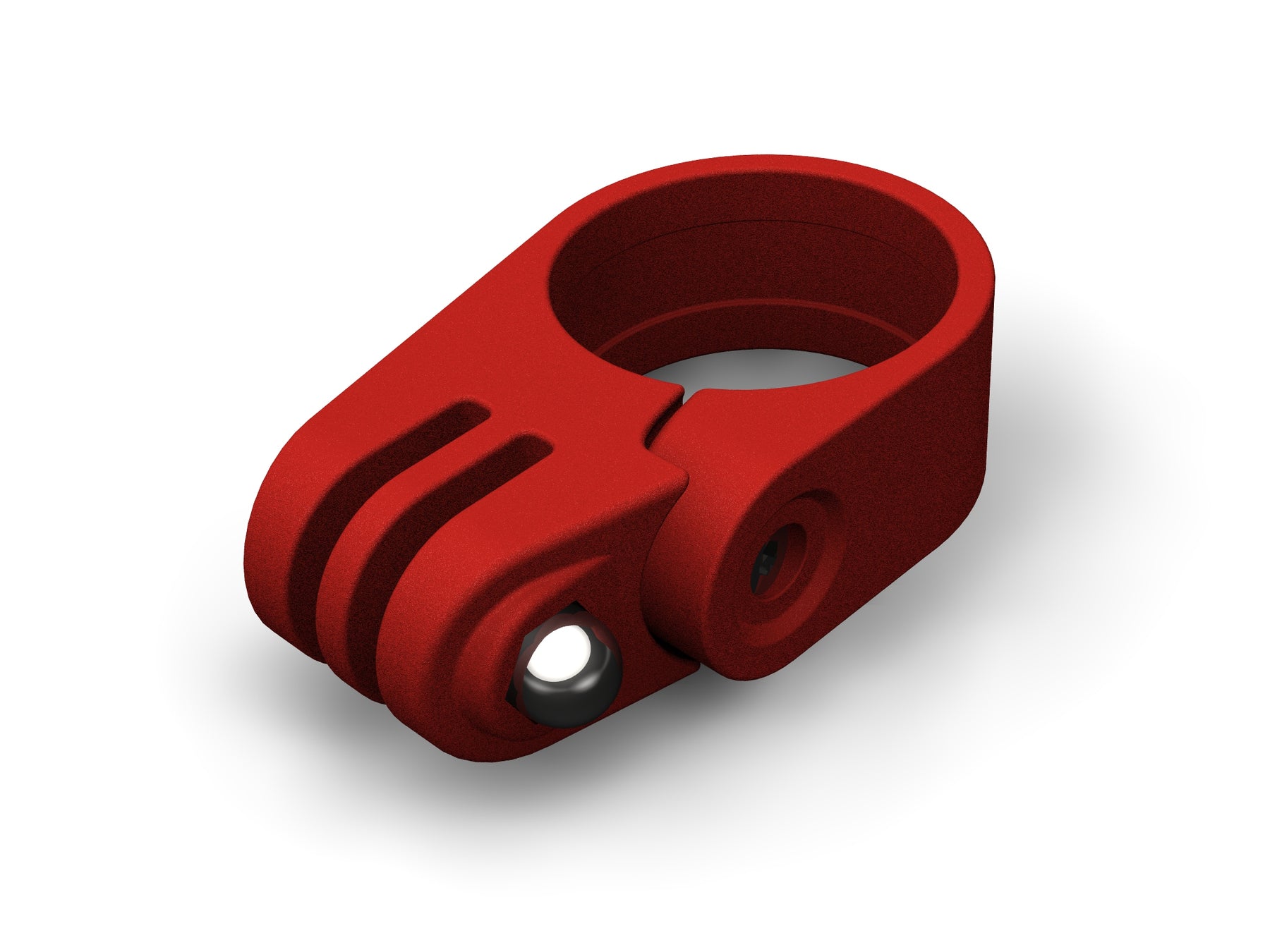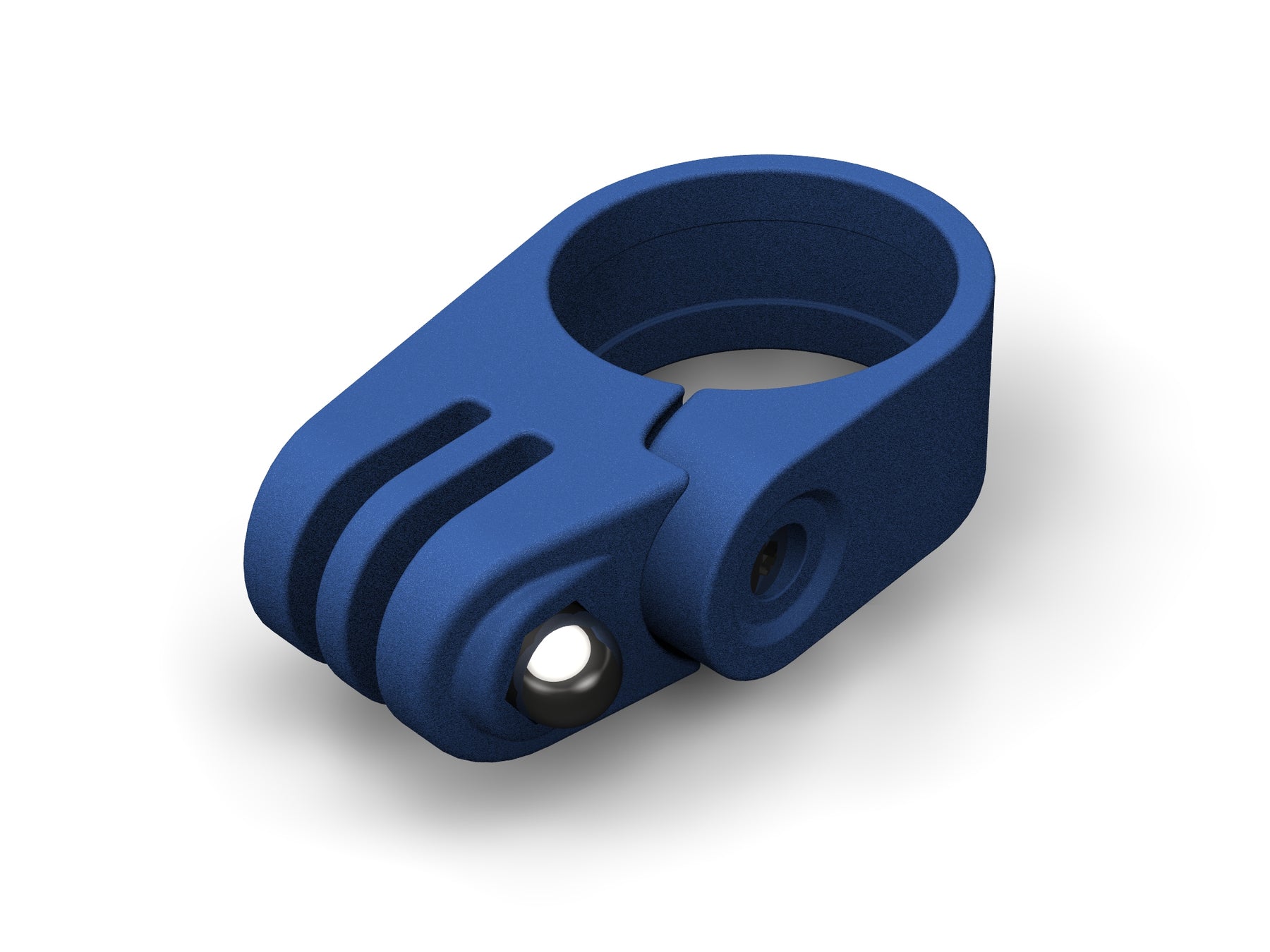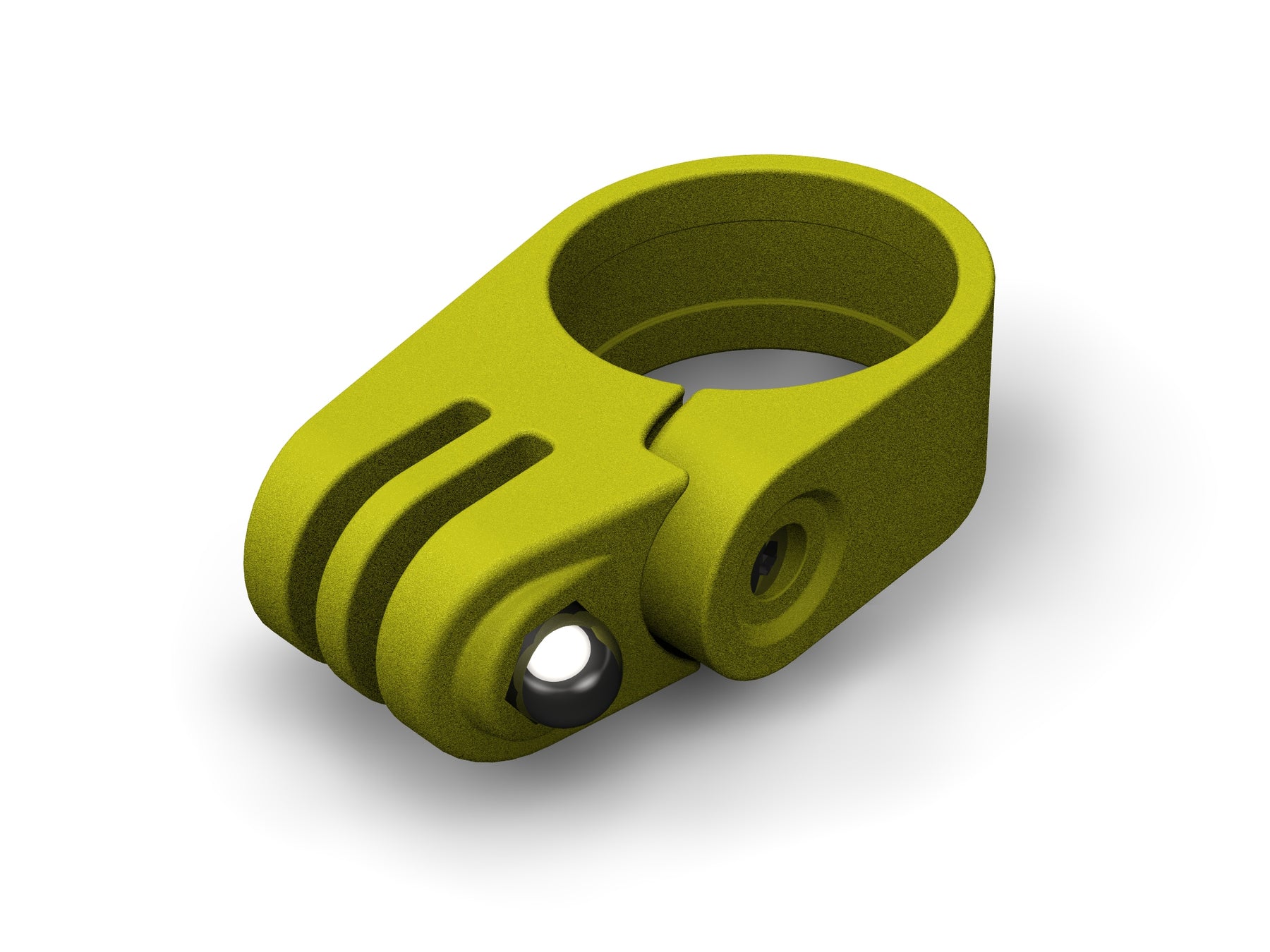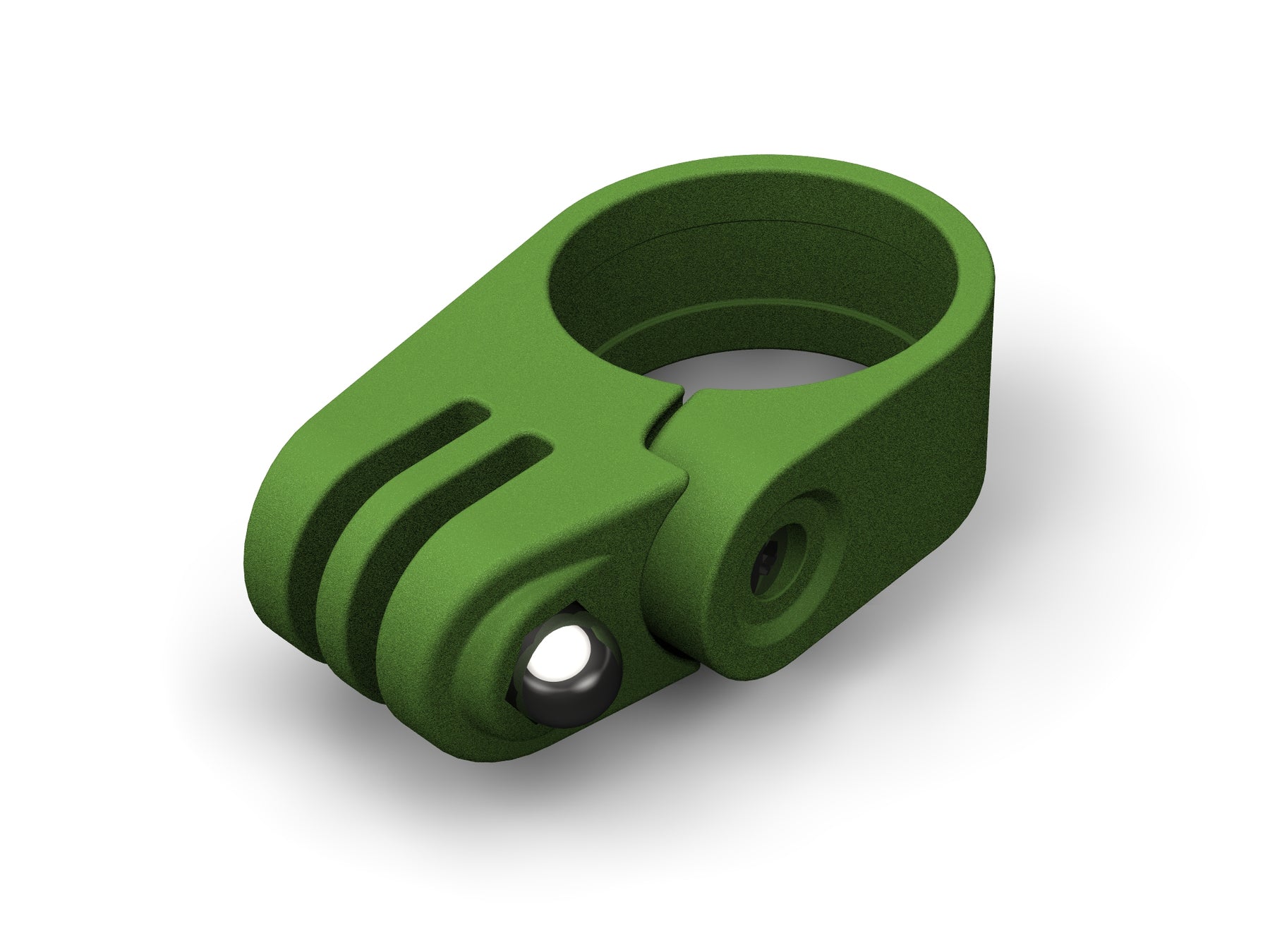 MagCAD GoPro Seat Post Mount In line - 31.6mm
Add a GoPro compatible lug to your 31.6mm diameter seat post with this MagCAD mount.
What's Included
1x 3D printed mount.
1x M3x25mm cap screw.
1x M3 locking nut.
1x M5x20mm button head screw.
1x M5 dome nut.
Please note the MagCAD Garmin Varia GoPro Mount and Garmin Varia RTL515 are pictured for reference only and not included.
Overview
This MagCAD mount adds a GoPro compatible lug to a 31.6mm diameter seat post, perfect for attaching action cameras and smart lights.
When paired with the MagCAD Garmin Varia GoPro Mount, sold separately, it makes for a really compact and secure mount for the Garmin Varia rear radar light.
31.6mm is a larger diameter of seat post, found typically on carbon frames. If you're unsure of the correct diameter, please get in contact.
Application
Simply attach to your seat post and tighten in your preferred orientation.
The GoPro compatible lug will allow you to mount a whole host of electronic devices. It is designed to be compact and robust. Please note we recommend using a tether just for additional security, especially when mounting larger heavier devices.
Compatible With:
Devices with a GoPro type mounting interface.
Specification
Weight: 14 grams (not including hardware).