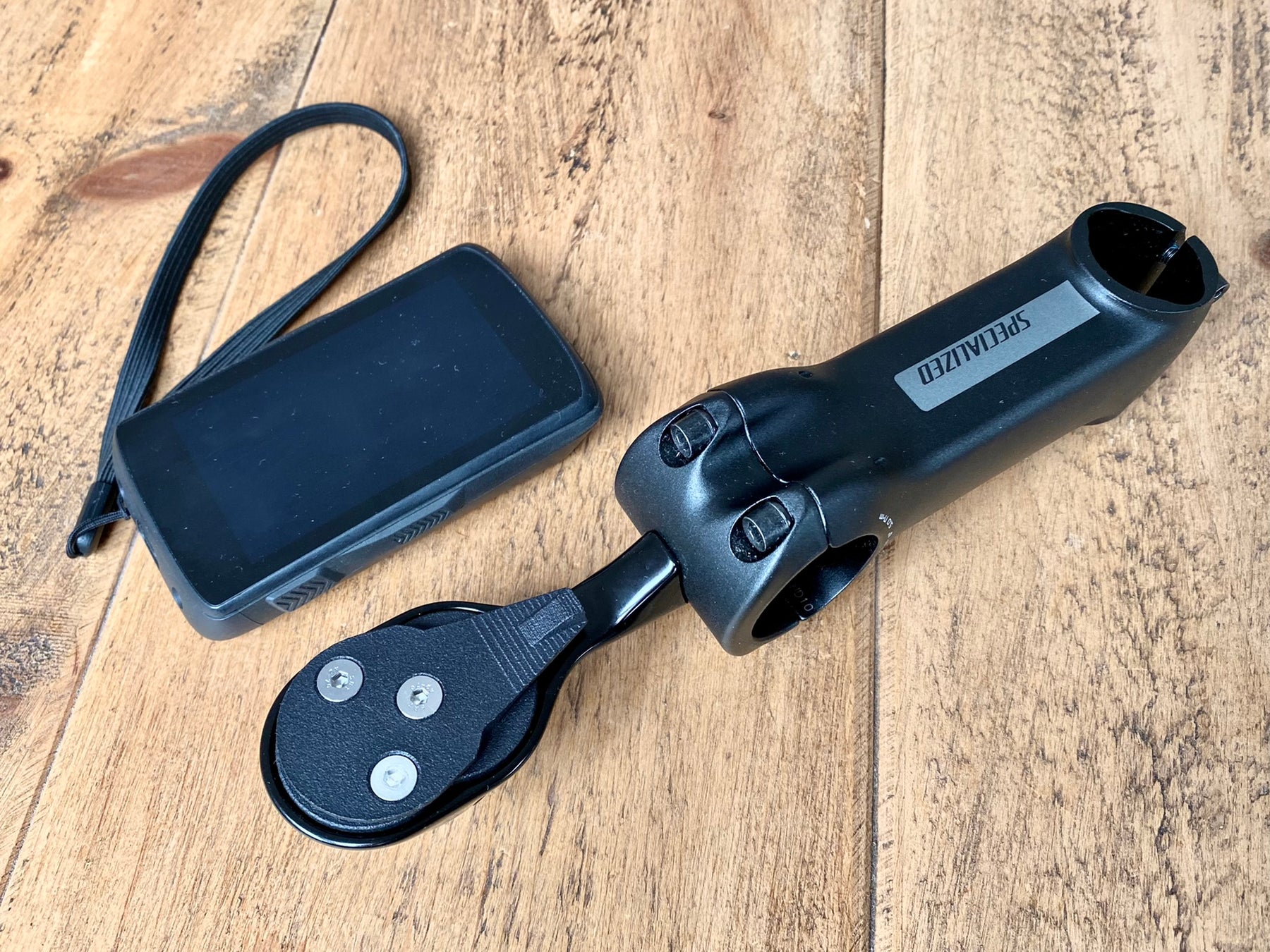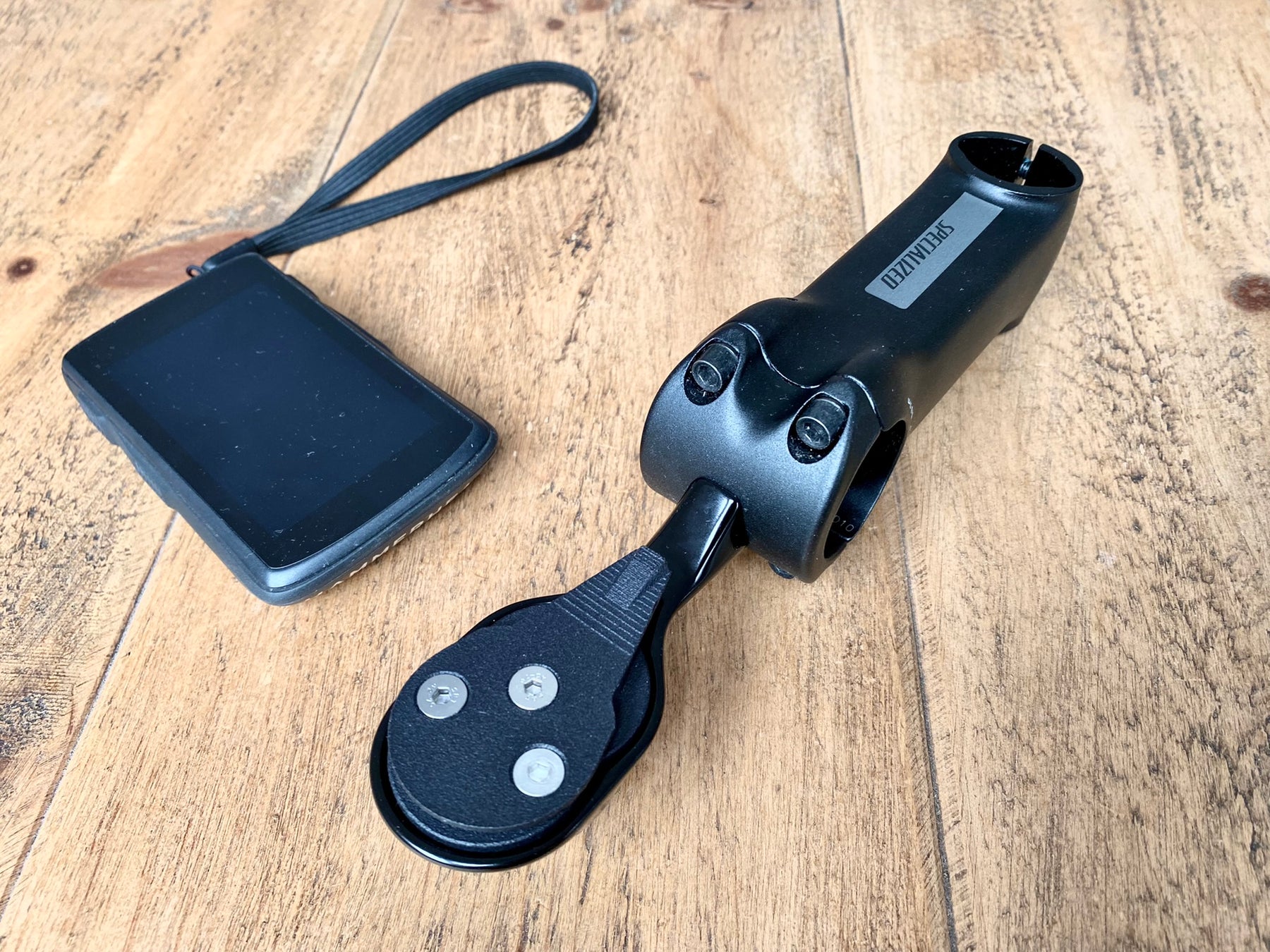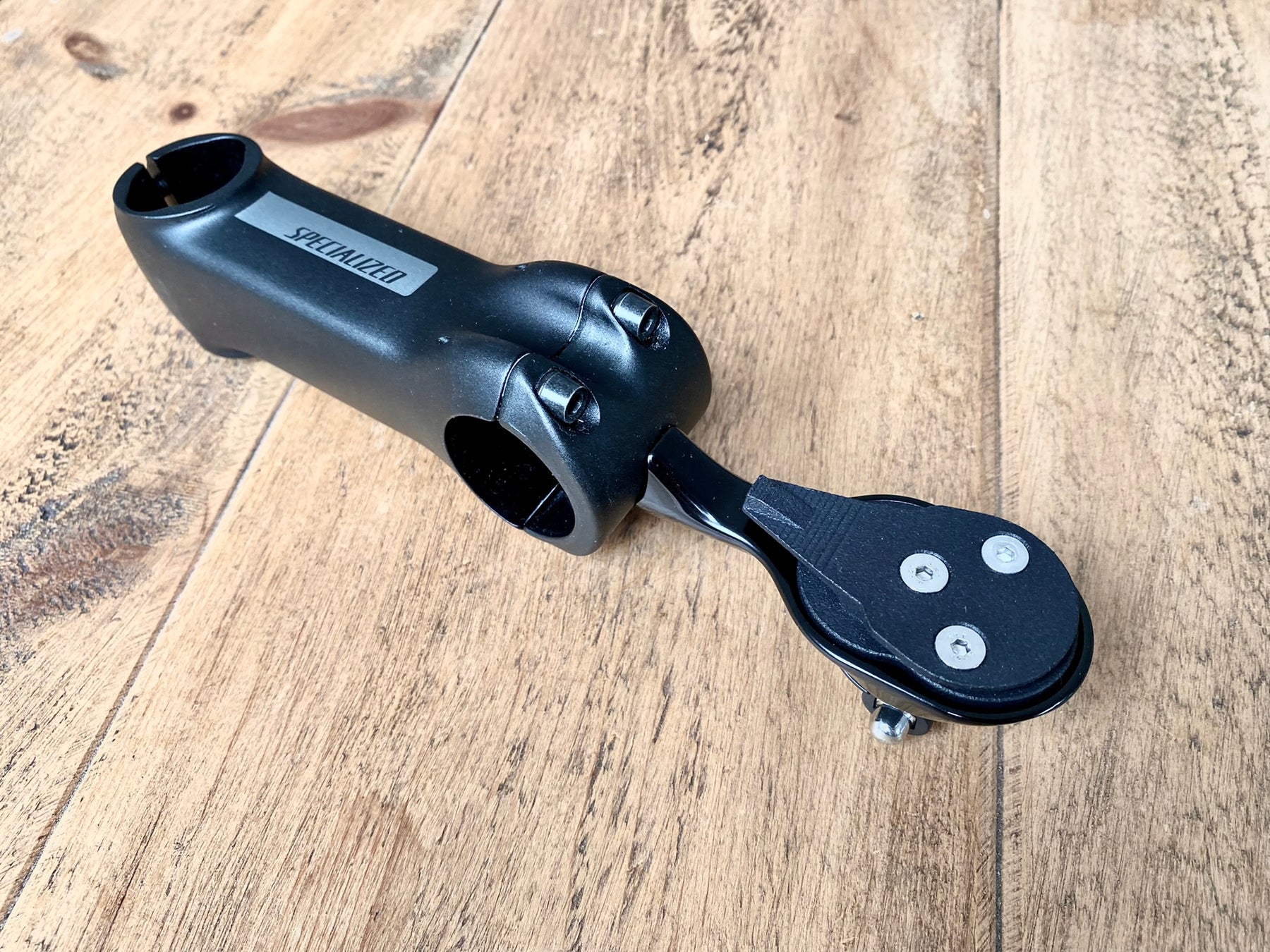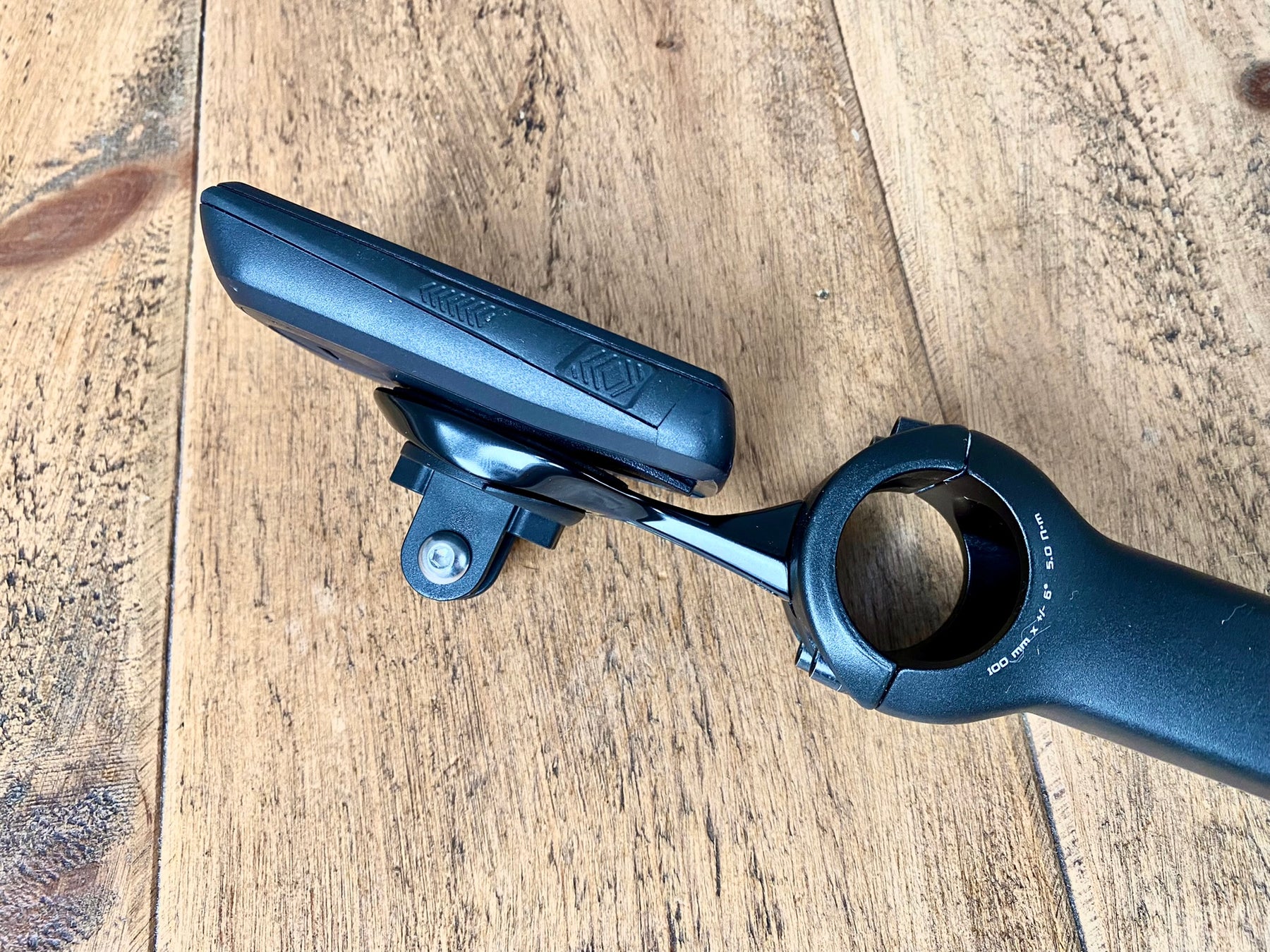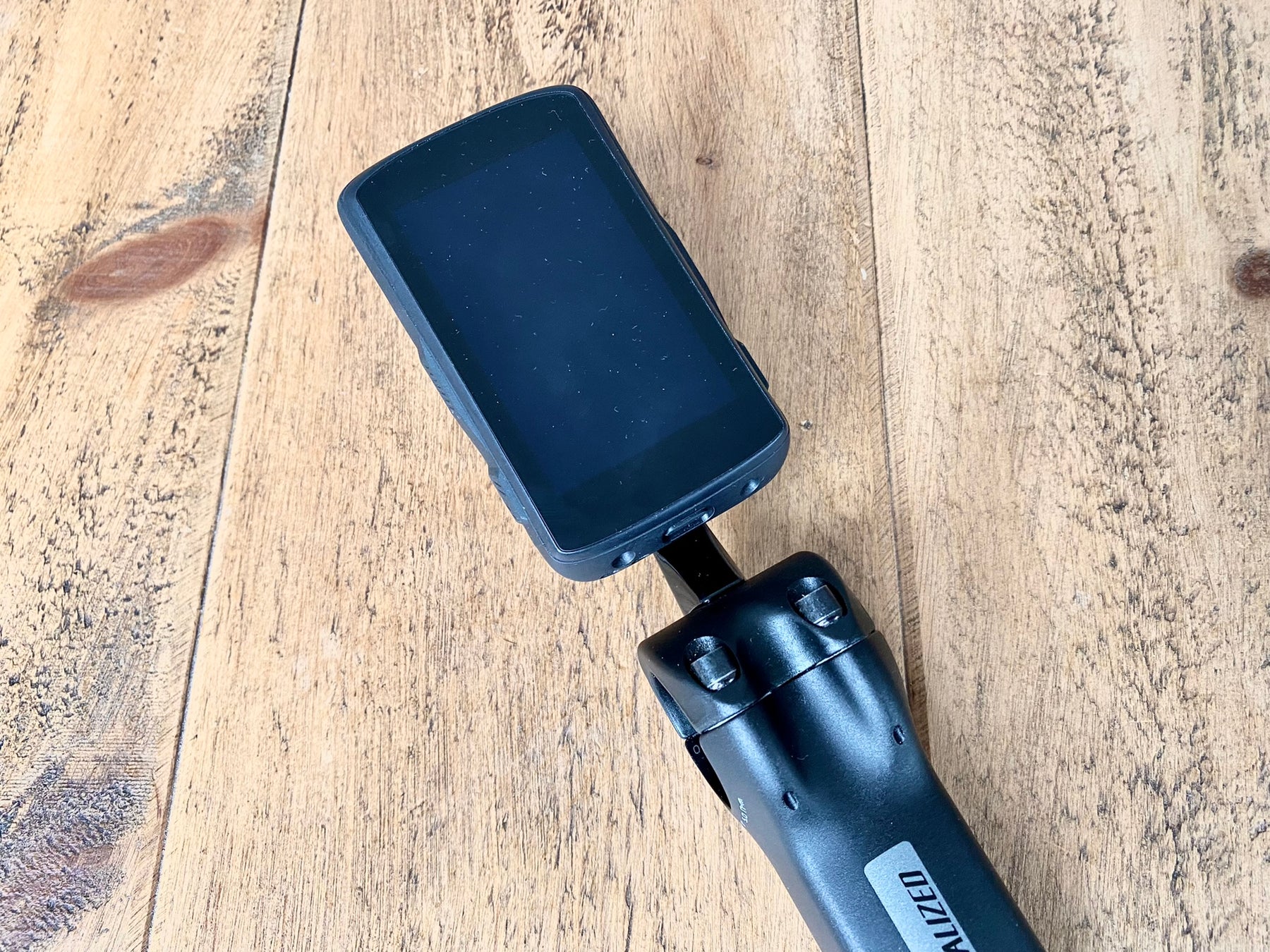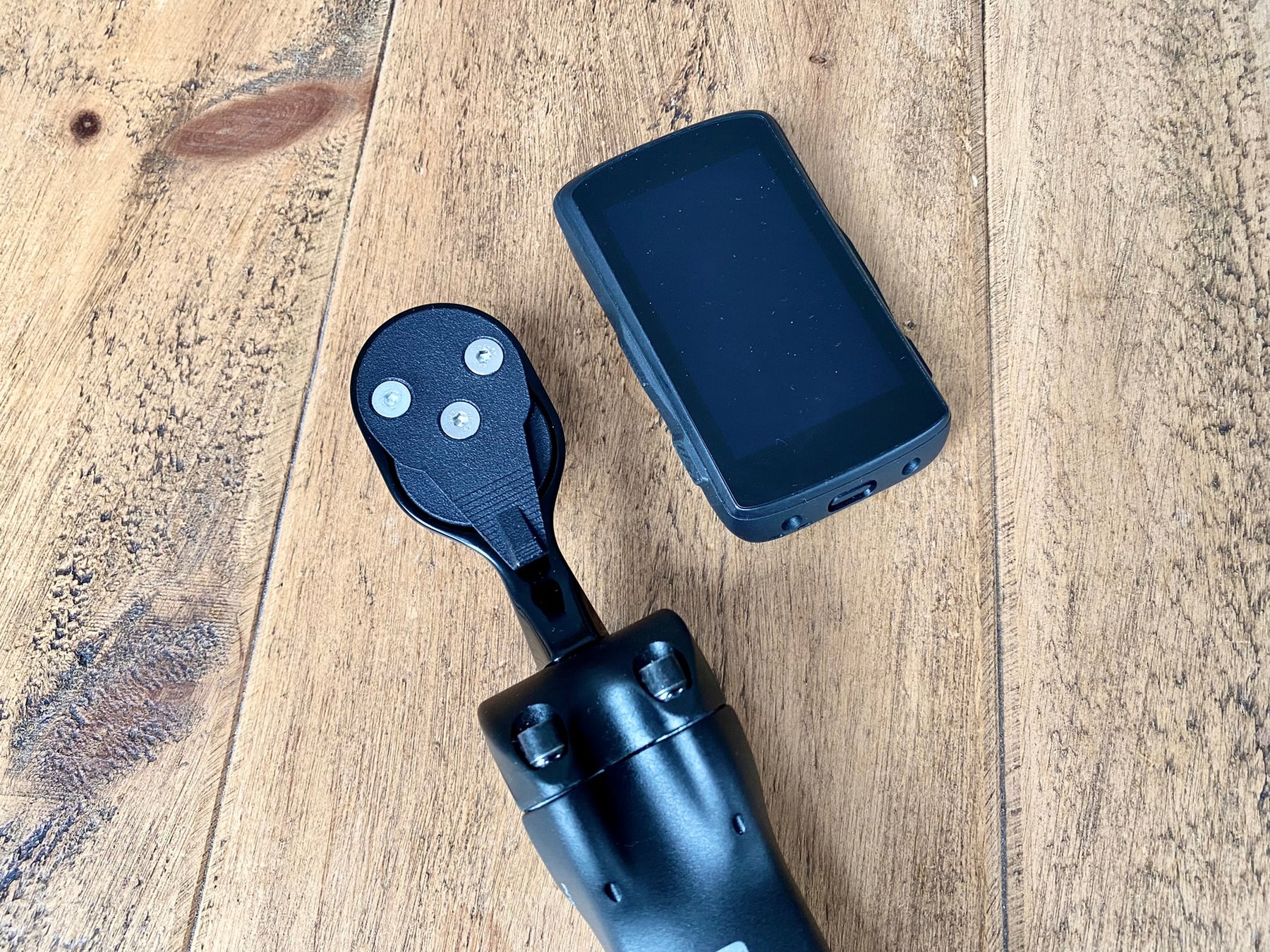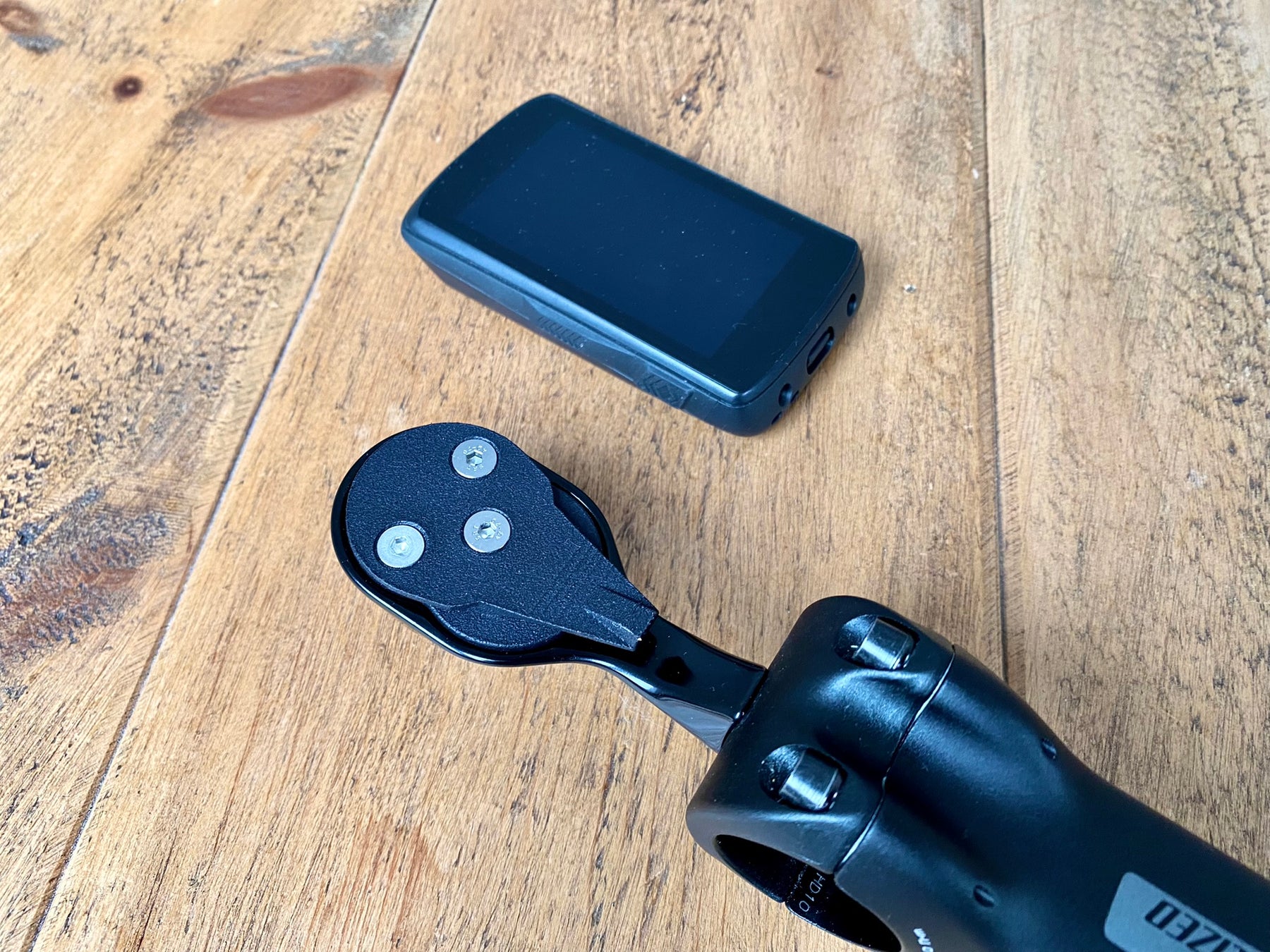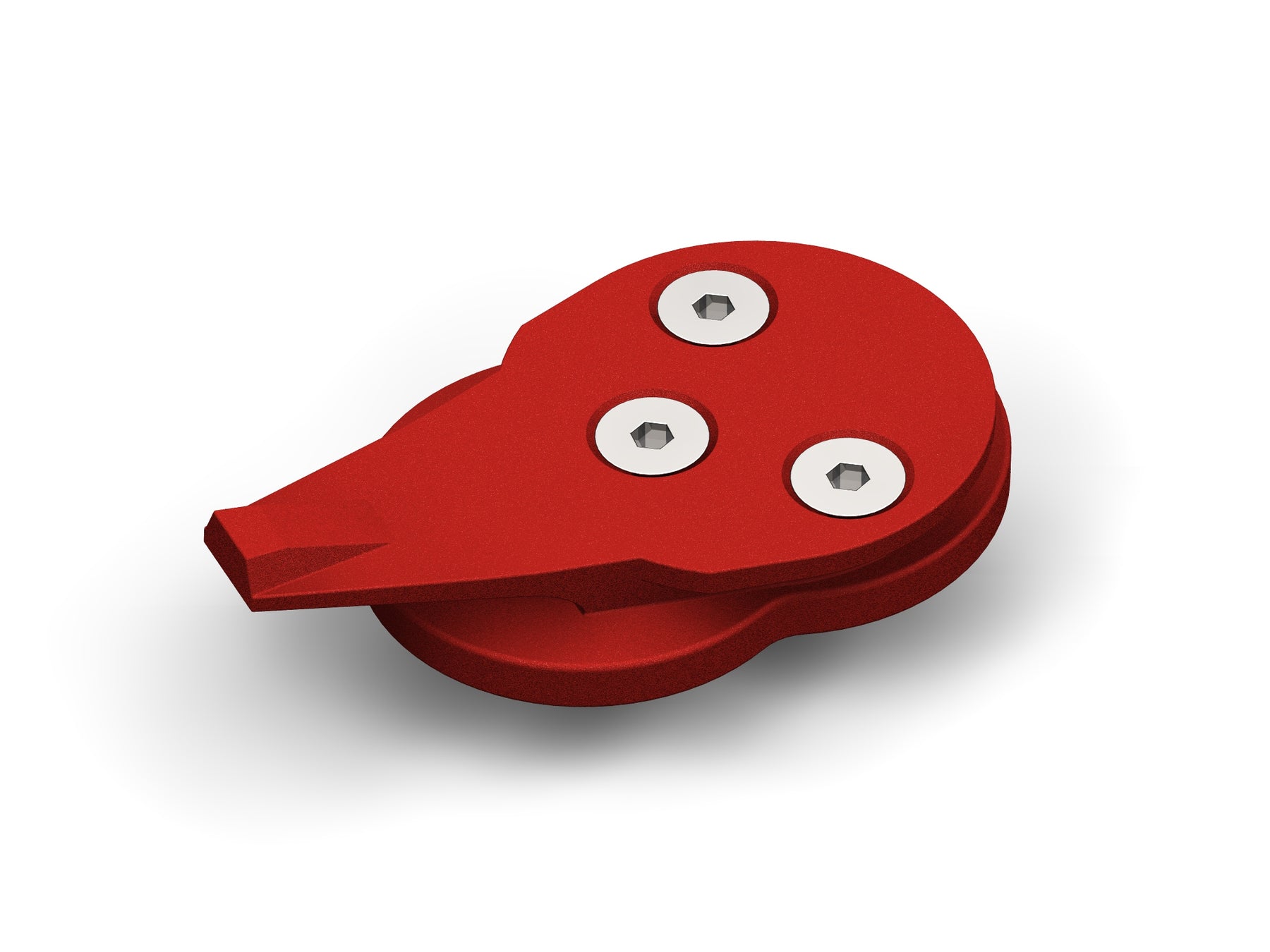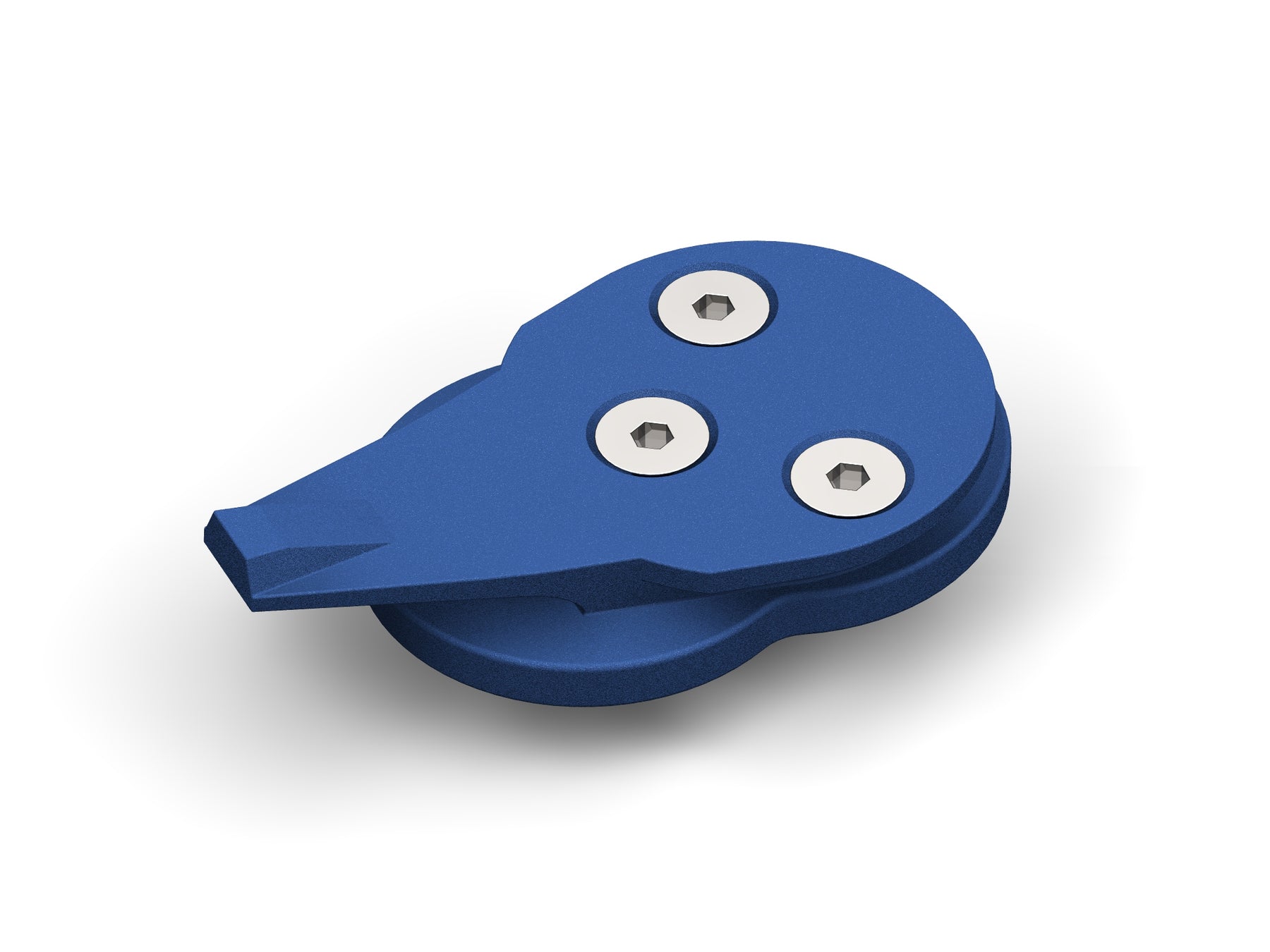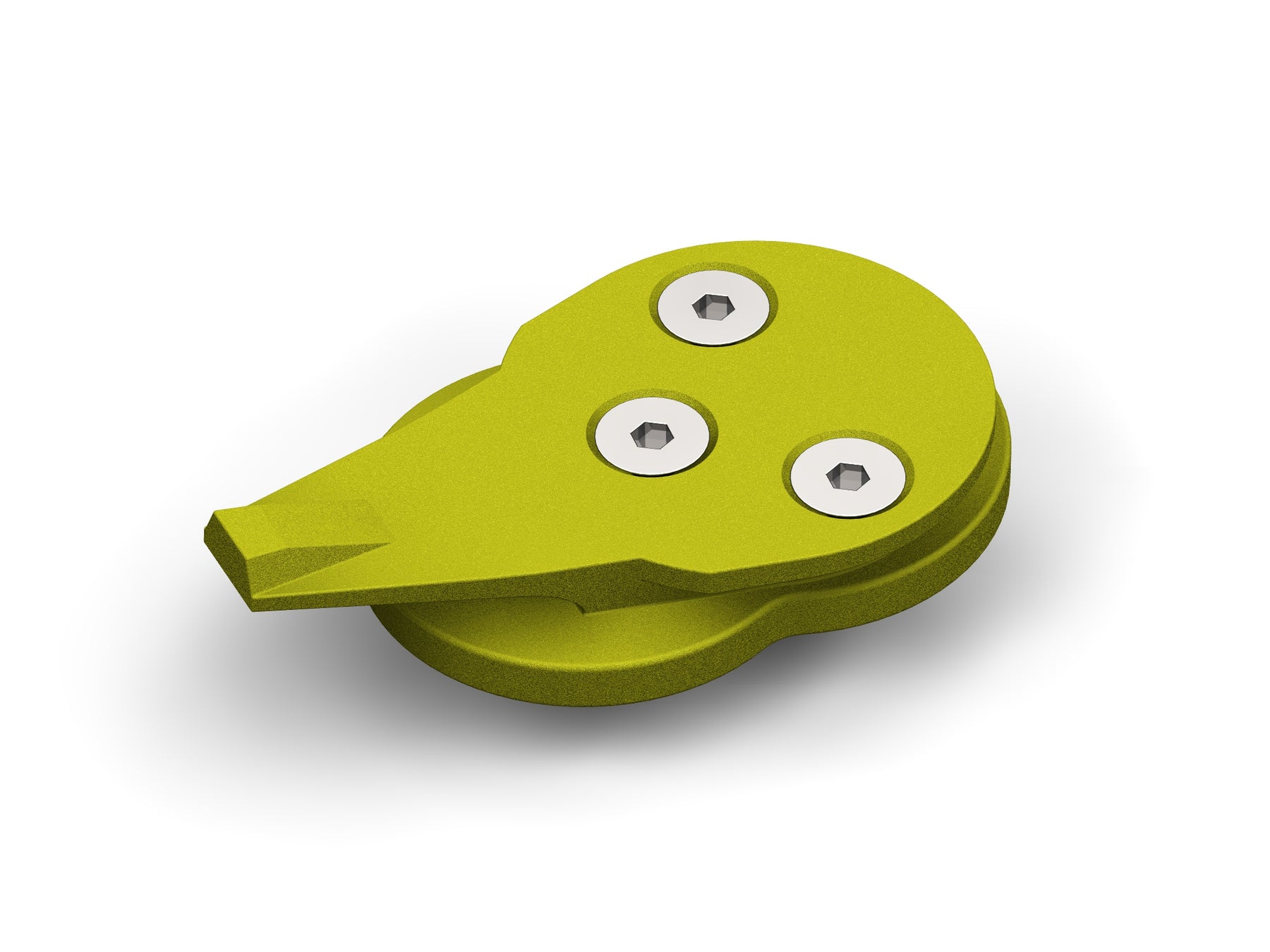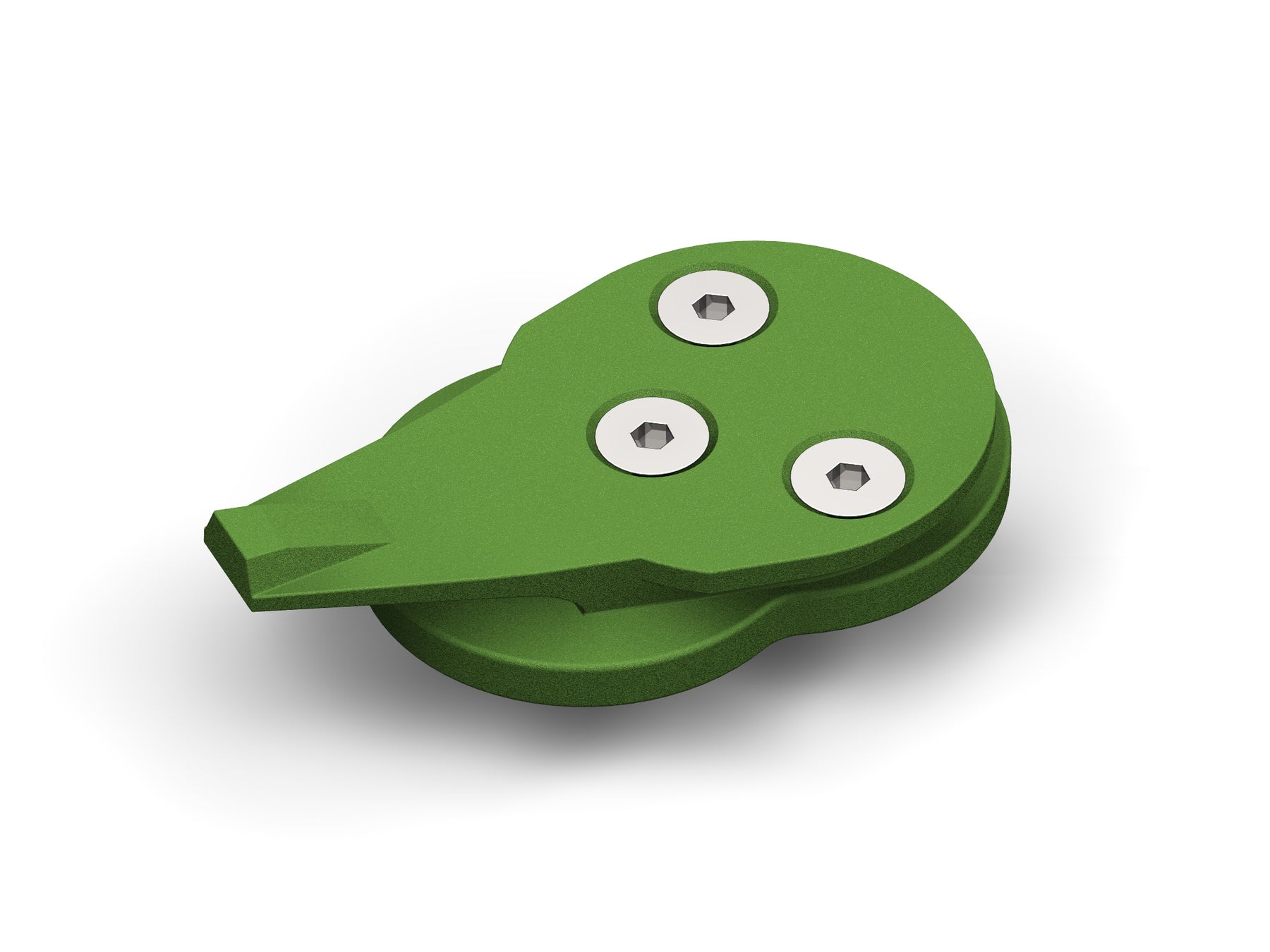 MagCAD Hammerhead Karoo 2 Specialized Barfly Insert
What's Included
1x 3D printed mount, 3 x M4x12mm countersunk screws.
The Hammerhead device, Specialized stem and Barfly mount pictured are for reference only and not included.
Overview
This MagCAD insert replaces the standard insert in your Specialized Accessory Mount, made by Barfly, allowing you to mount a Hammerhead Karoo 2 cycle computer. The three holes that are used to secure the Hammerhead insert avoid interfering with holes used for mounts underneath your Specialized Mount. Therefore it's possible to mount a Hammerhead Karoo 2 computer on top and a smart camera or light underneath.
Application
Fitting the MagCAD insert is a simple process. Simply remove the insert from your Specialized Accessory Mount with a 3mm Allen key and install the MagCAD insert with the supplied M4x12mm countersunk screws.
To attach your Hammerhead device simply follow the same procedure as with the OEM Hammerhead mount, pulling the device backward onto the mount with a slight twist to centre and locate it. You should here a positive click when the device is attached. We recommend using the tether that's supplied with your Hammerhead device just for extra security.
When mounting multiple devices off one mount we recommend using a tether just for extra security.
Compatible With:
Hammerhead Karoo 2.
Specialized Accessory Mount (Made by Barfly).
Specifications
Weight: 9 grams (without hardware).