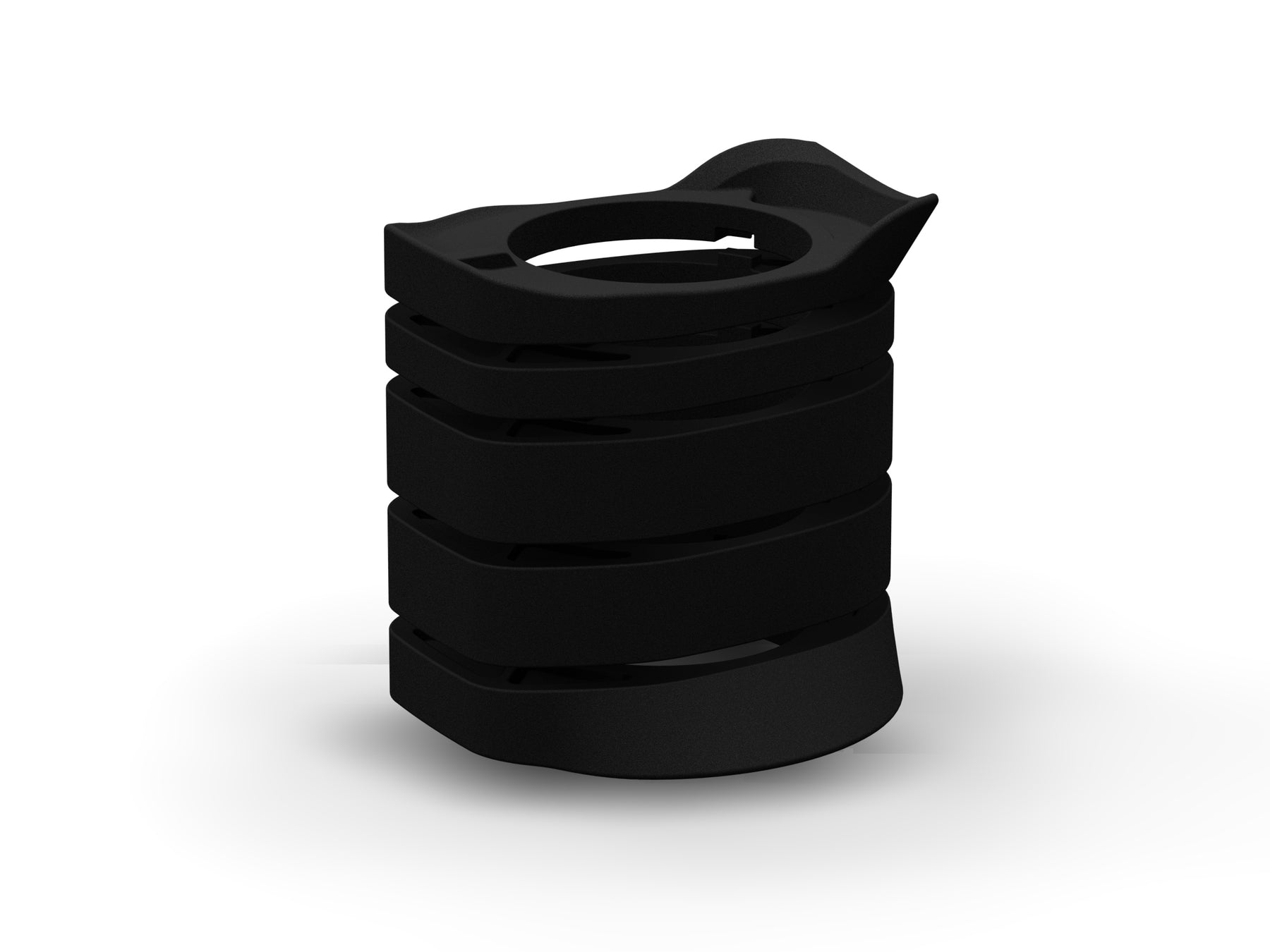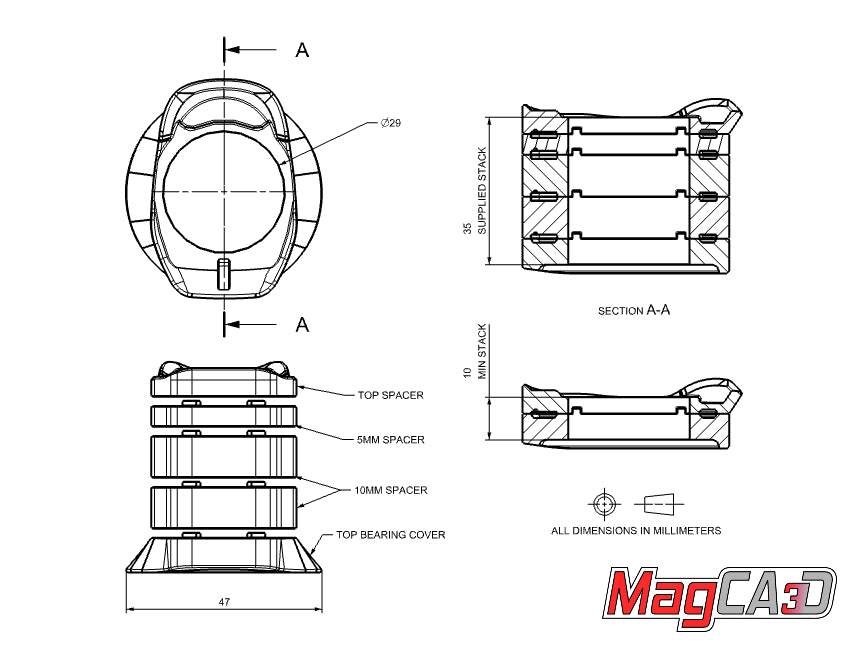 MagCAD Roval Rapide Specialized Tarmac SL6 Headset Kit
This item is available for pre-order and has the following estimated shipping date:
What's Included
1x 5mm headset cap (SL6 top bearing cover).
1x 5mm headset spacer.
2x 10mm headset spacers.
1x 5mm "top" spacer (Roval Rapide adapter)
The Roval Rapide handlebars are pictured for reference only and not included.
Overview
This MagCAD headset kit has been a popular request for those wishing to mount the Roval Rapide integrated cockpit to their Specialized Tarmac SL6 bike.
This remodelled headset bearing cover and spacers link the integrated design of the Roval Rapide handlebars to the more rounded shape of the older Tarmac SL6, improving aesthetics and allowing the use of an integrated computer mount out front for a super clean cockpit. The Tarmac SL6 has external cables. Therefore this headset kit does not have any provision for internal cable routing.
Application
All MagCAD headset parts are 3D printed in a durable Nylon to ensure they are robust to many years of use. As with any steering related components they should be installed by a competent mechanic and inspected regularly. Incorrect assembly or mis-use may result in damage to the headset components.
The complete headset kit has a total stack height of 35mm, including the "top" Roval Rapide spacer. This remains within the maximum recommended headset stack height by Specialized and covers most riders needs.
The minimum stack height, for a "slammed" setup, is 10mm from top of the split compression ring to underside of the Roval Rapide handlebars. See our CAD drawing for more information.
Additional 10mm and 5mm spacers can be purchased separately should they be required.
Compatible With:
Roval Rapide Cockpit.
Specialized Tarmac SL6 road bike.
Specifications