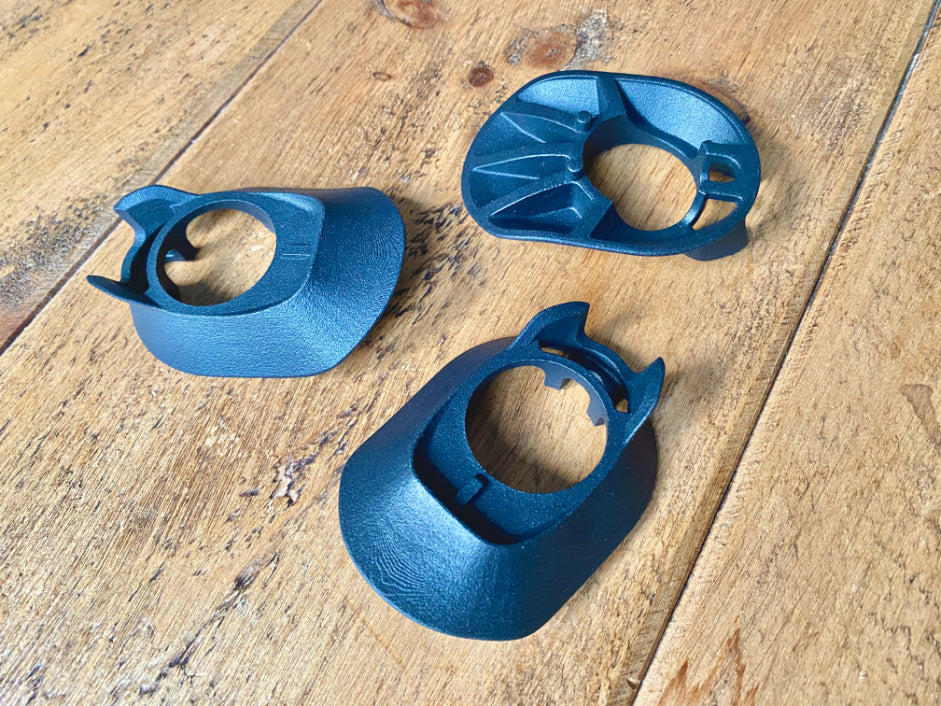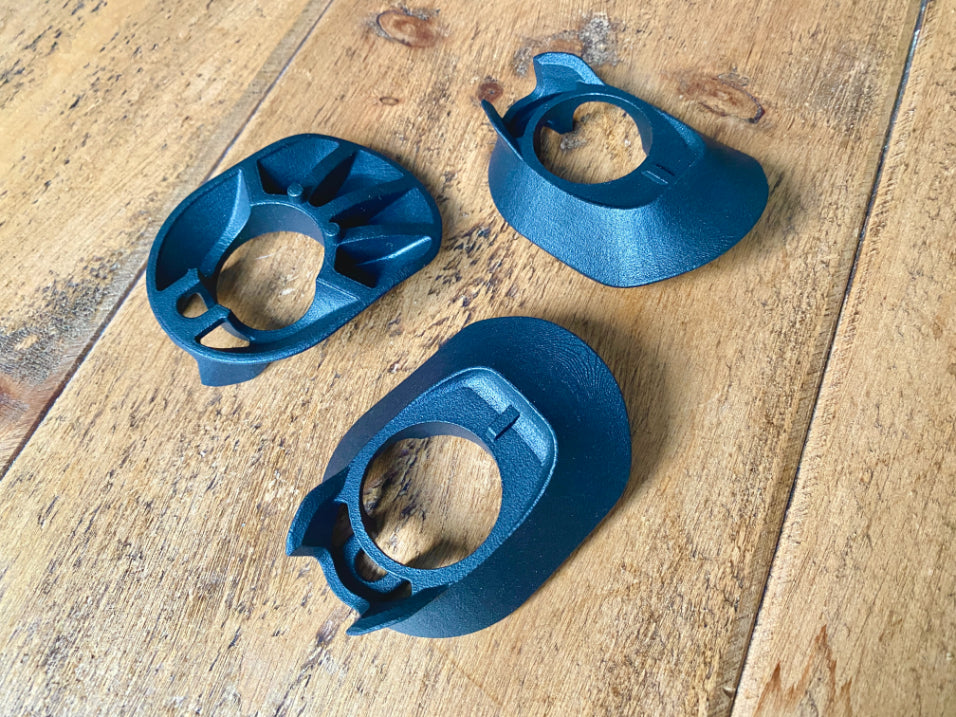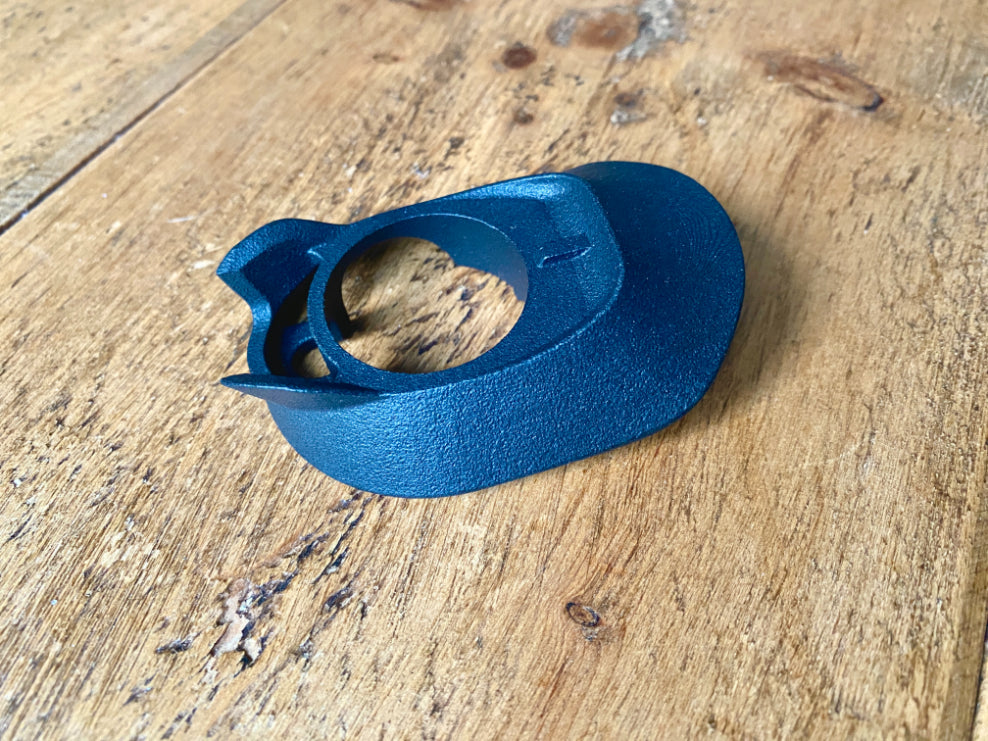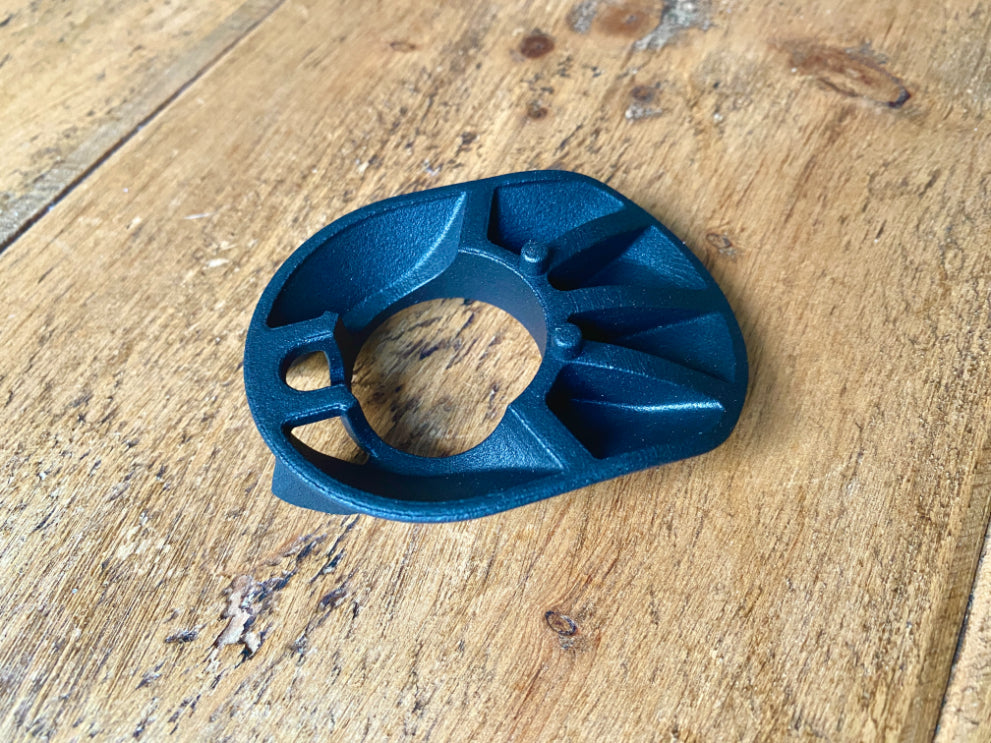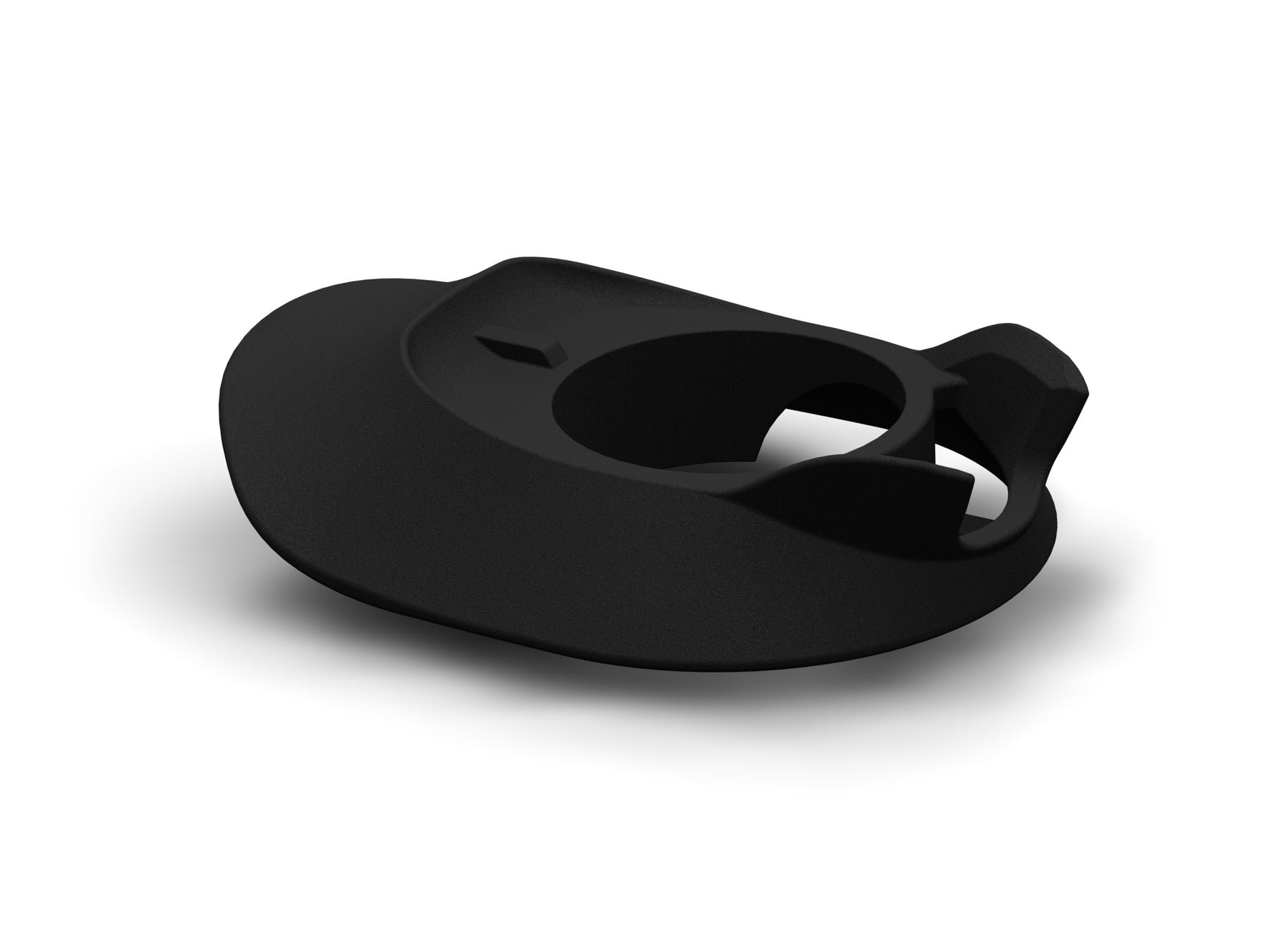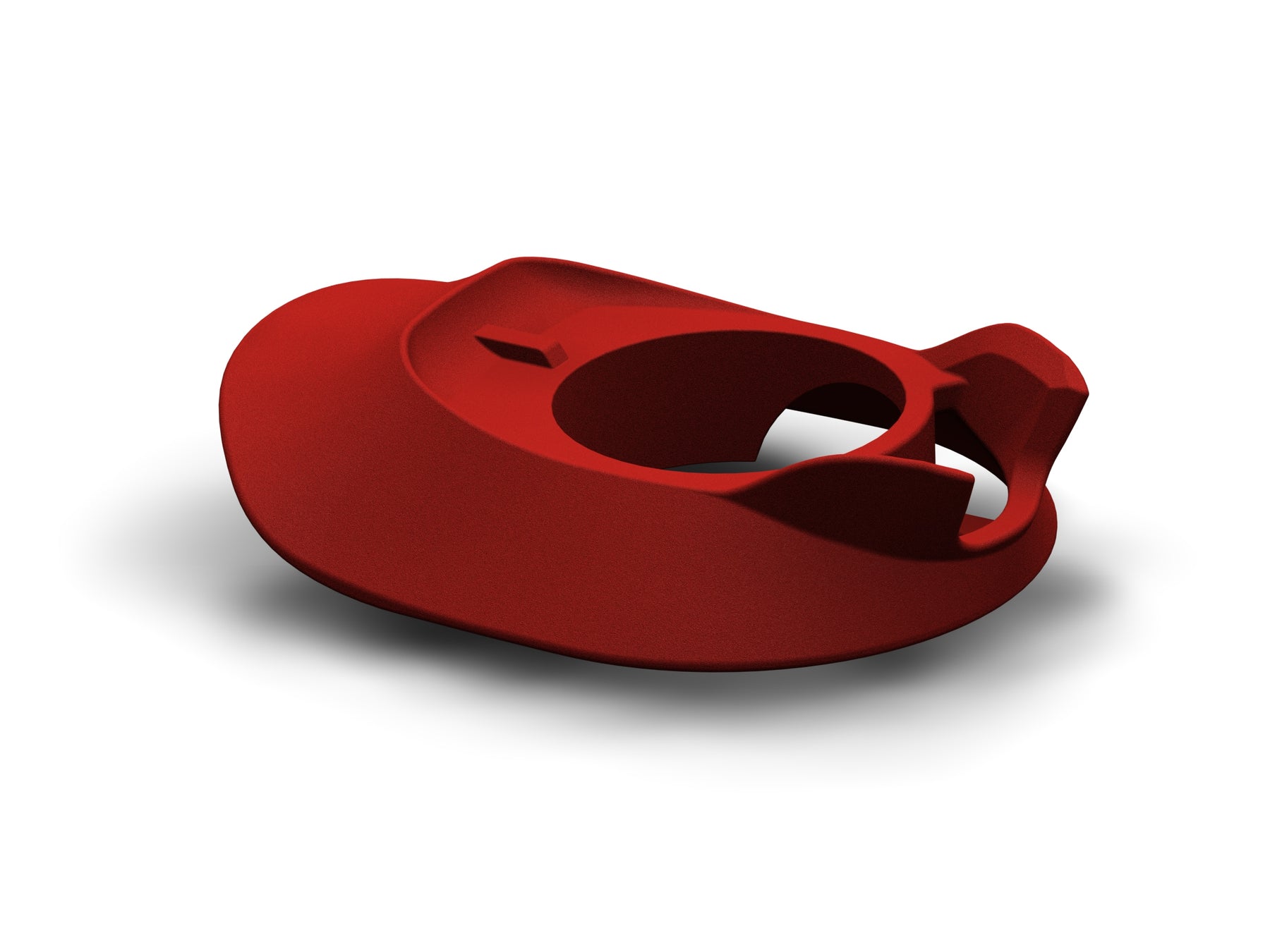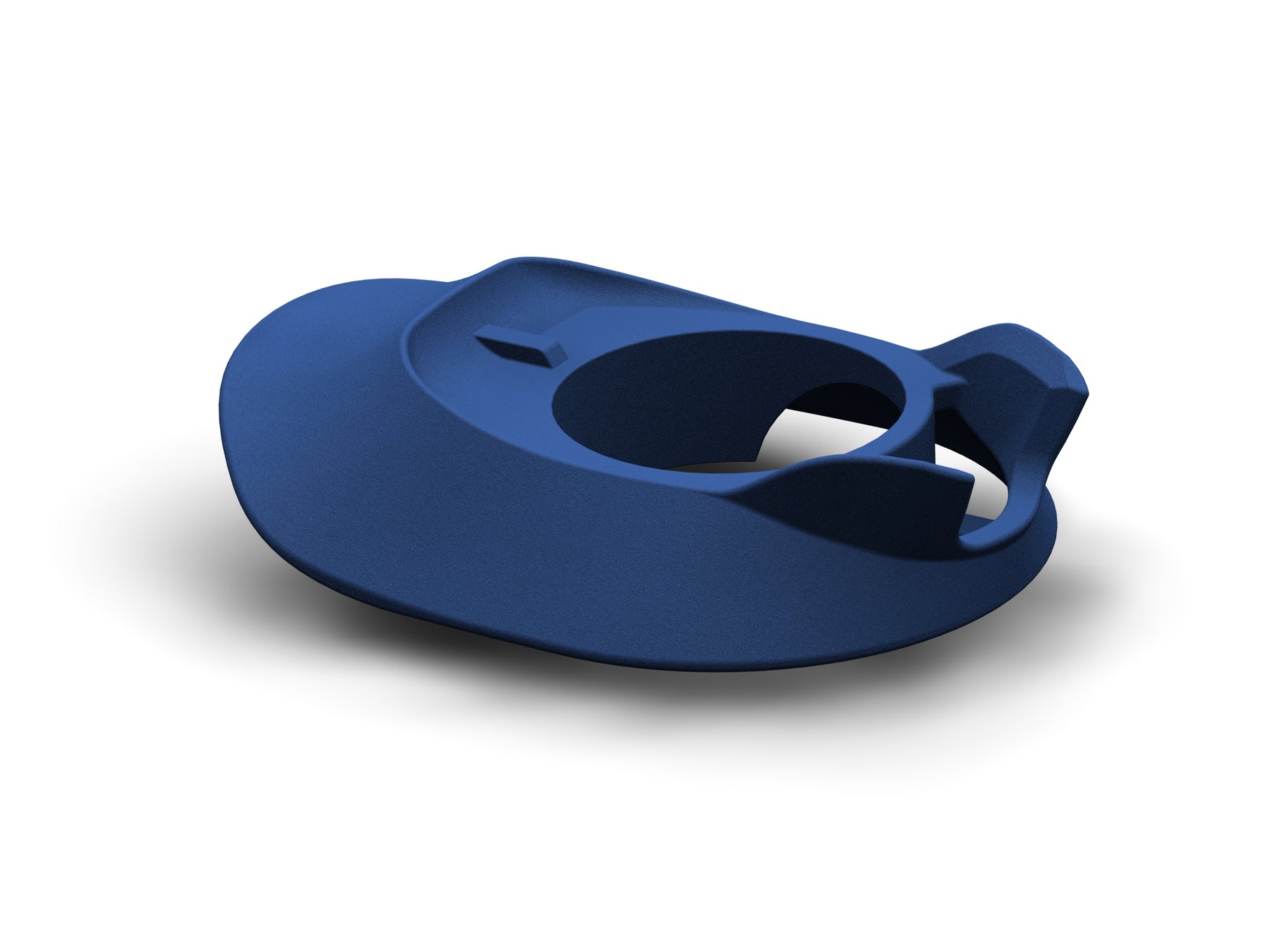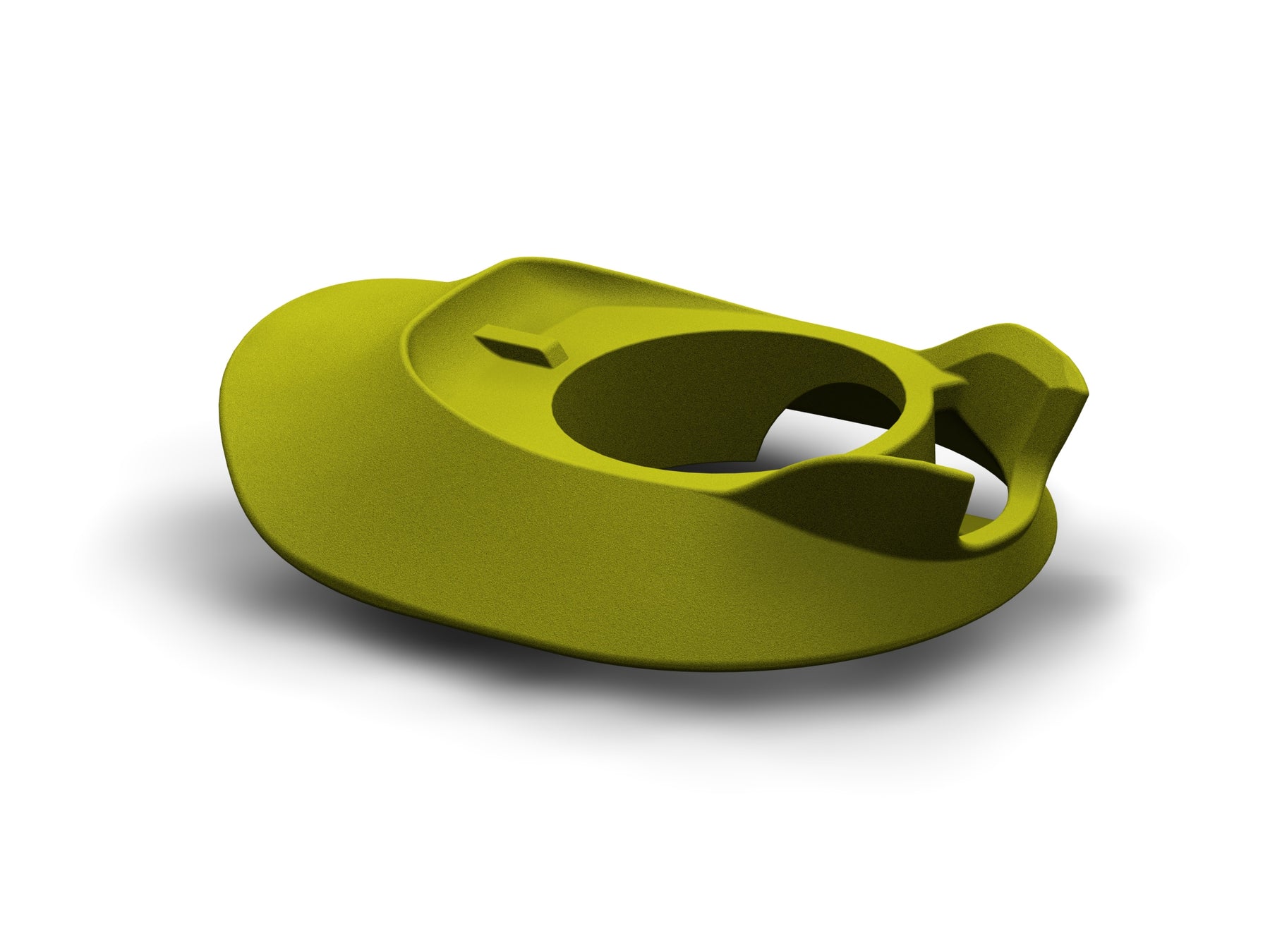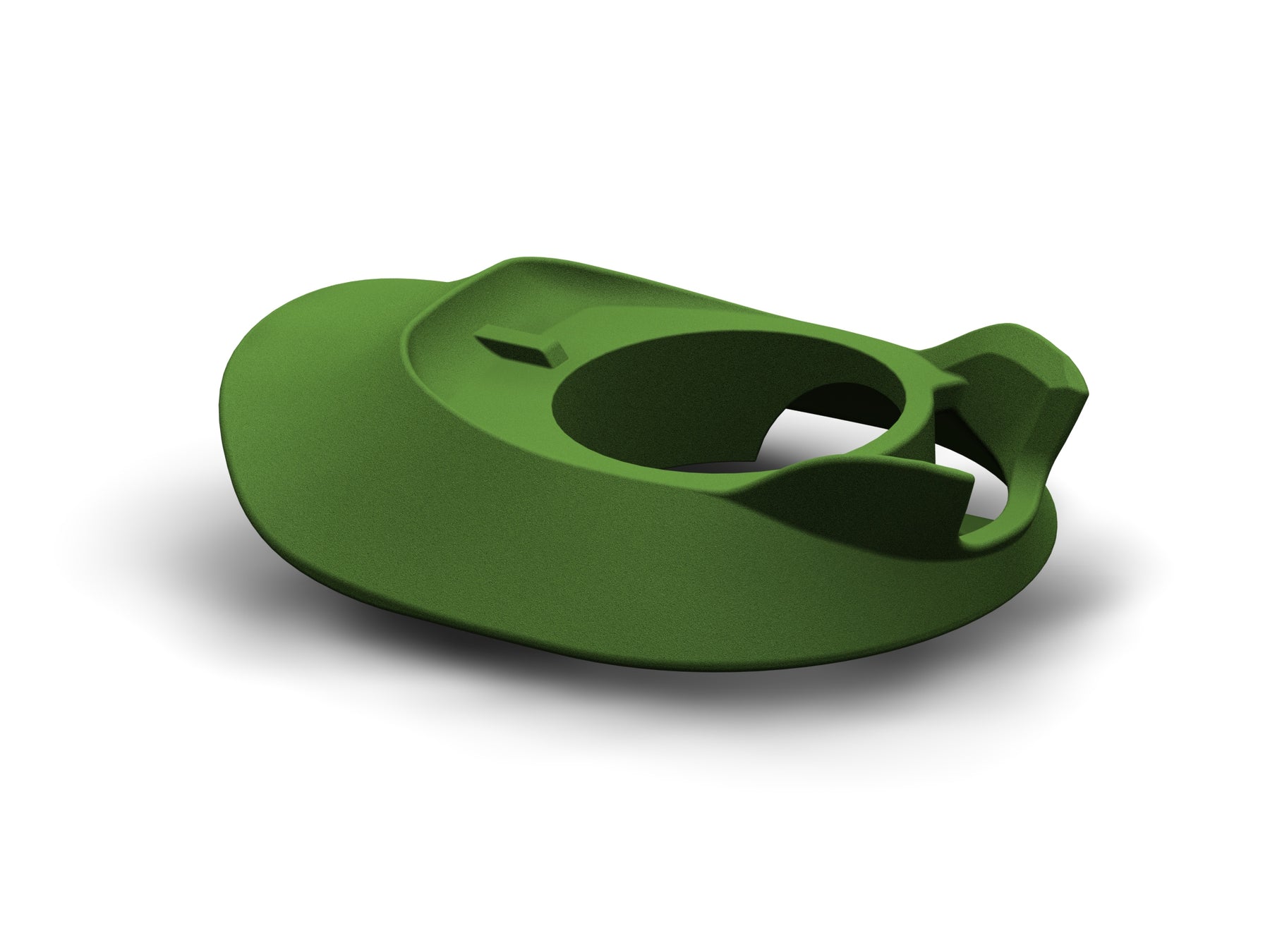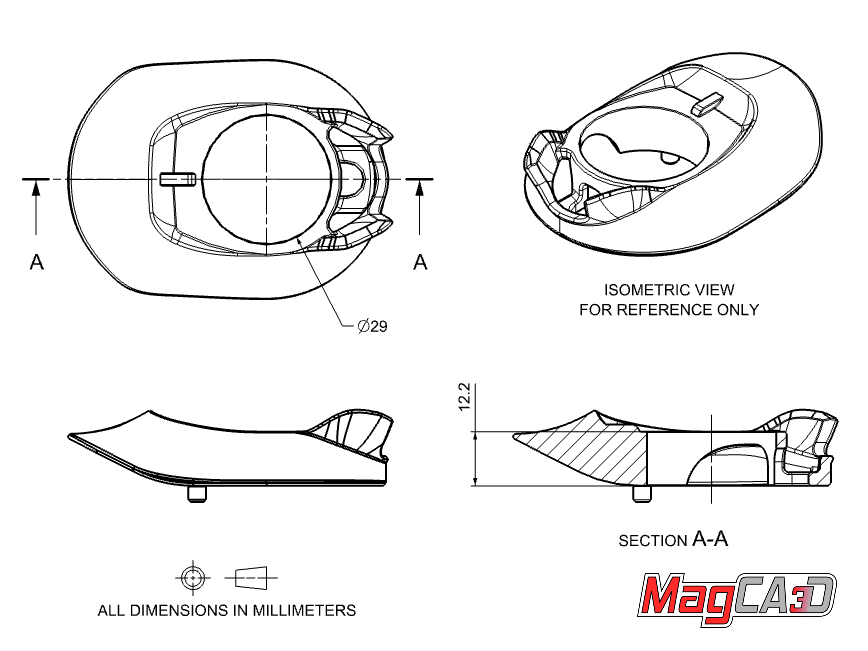 MagCAD Roval Rapide Specialized Tarmac SL7 Top Bearing Cover - Slammed
This item is available for pre-order and has the following estimated shipping date:
What's Included
1x 3D printed top bearing cover.
The Roval Rapide handlebars are pictured for reference only and not included.
Overview
This MagCAD top bearing cover allows you to mount the latest Roval Rapide integrated cockpit to your compatible Specialized Tarmac SL7 bike and minimise the headset stack height for a "slammed" setup.
By replacing the entire top bearing cover and reducing the headset stack height this component is particularly useful for those who have short fork steerers, cut down for the slim profile of the Tarmac SL7 alloy stem.
Electronic internal cable routing is supported in exactly the same way as the existing Specialized Tarmac SL7 setup.
Please note: This MagCAD Top Bearing Cover is only compatible with electronic shifting and does not support the additional cables for mechanical shifting.
Application
All MagCAD headset parts are 3D printed in a durable Nylon to ensure they are robust to many years of use. As with any steering related components they should be installed by a competent mechanic and inspected regularly. Incorrect assembly or mis-use may result in damage to the headset components and/or injury.
Particular care should be taken to ensure the internal cable routing is installed correctly and checked periodically.
This MagCAD Top Bearing Cover has a height of 12.2mm. With the Roval Rapide cockpit having a clamp height of 40.8mm this makes for a total stack height of 53mm. This allows for a direct replacement of the following OEM Tarmac SL7 parts; top bearing cover (13mm), 5mm spacer (5mm), top spacer (4mm) and the alloy stem (31mm).
Allowing for the 3mm steerer tube cut specified by Specialized you will therefore require 50mm of fork steerer, measured from the top bearing split compression ring to the top of the steerer.
Compatible With:
Roval Rapide Cockpit.
Specialized Tarmac SL7 road bike.
Specifications
Disclaimer
This product and/or service is not affiliated with, endorsed by or in any way associated with Specialized Bicycle Components Inc. or its products and services. Specialized and their respective logos are trademarks or registered trademarks of Specialized Bicycle Components Inc.