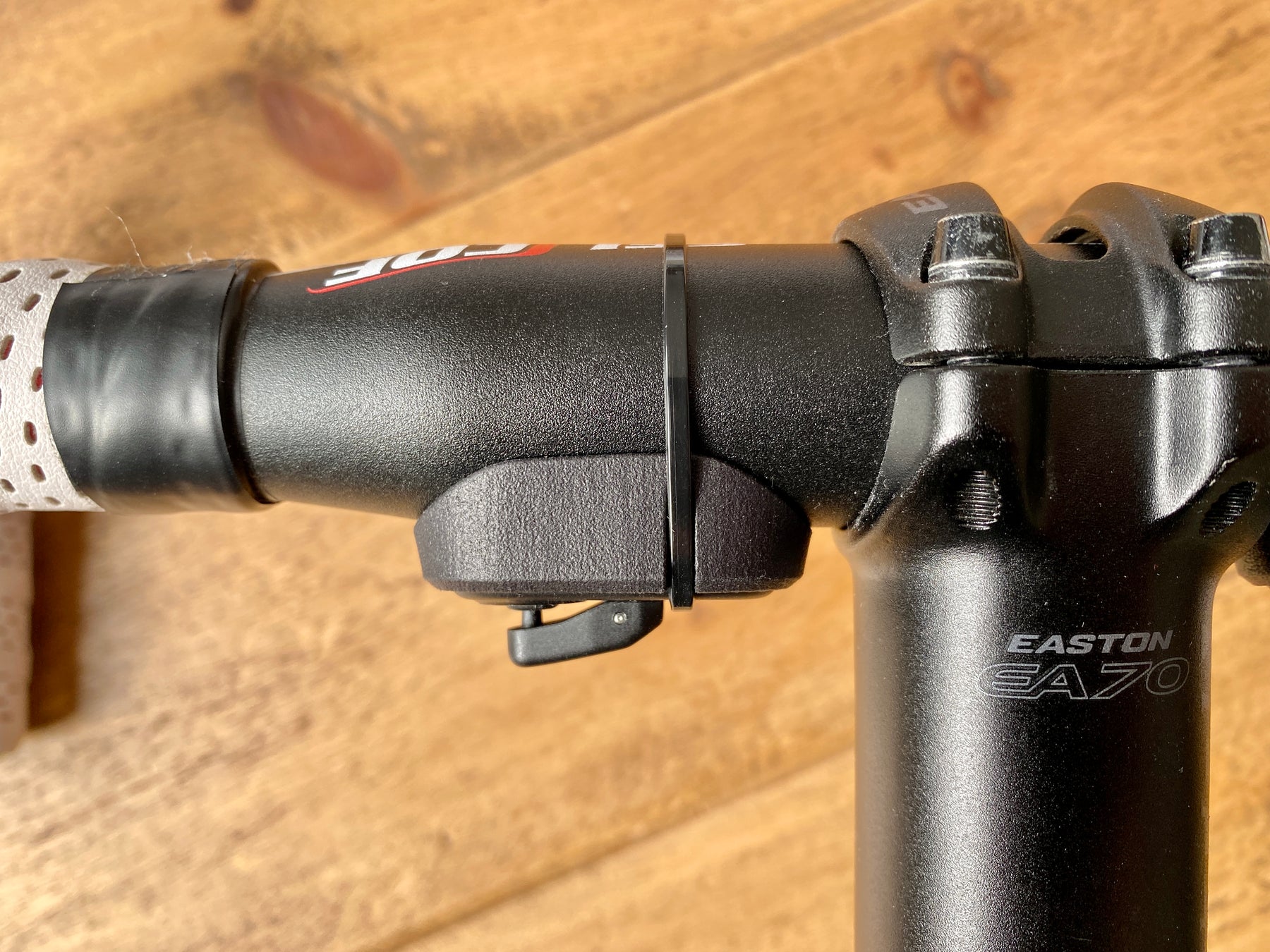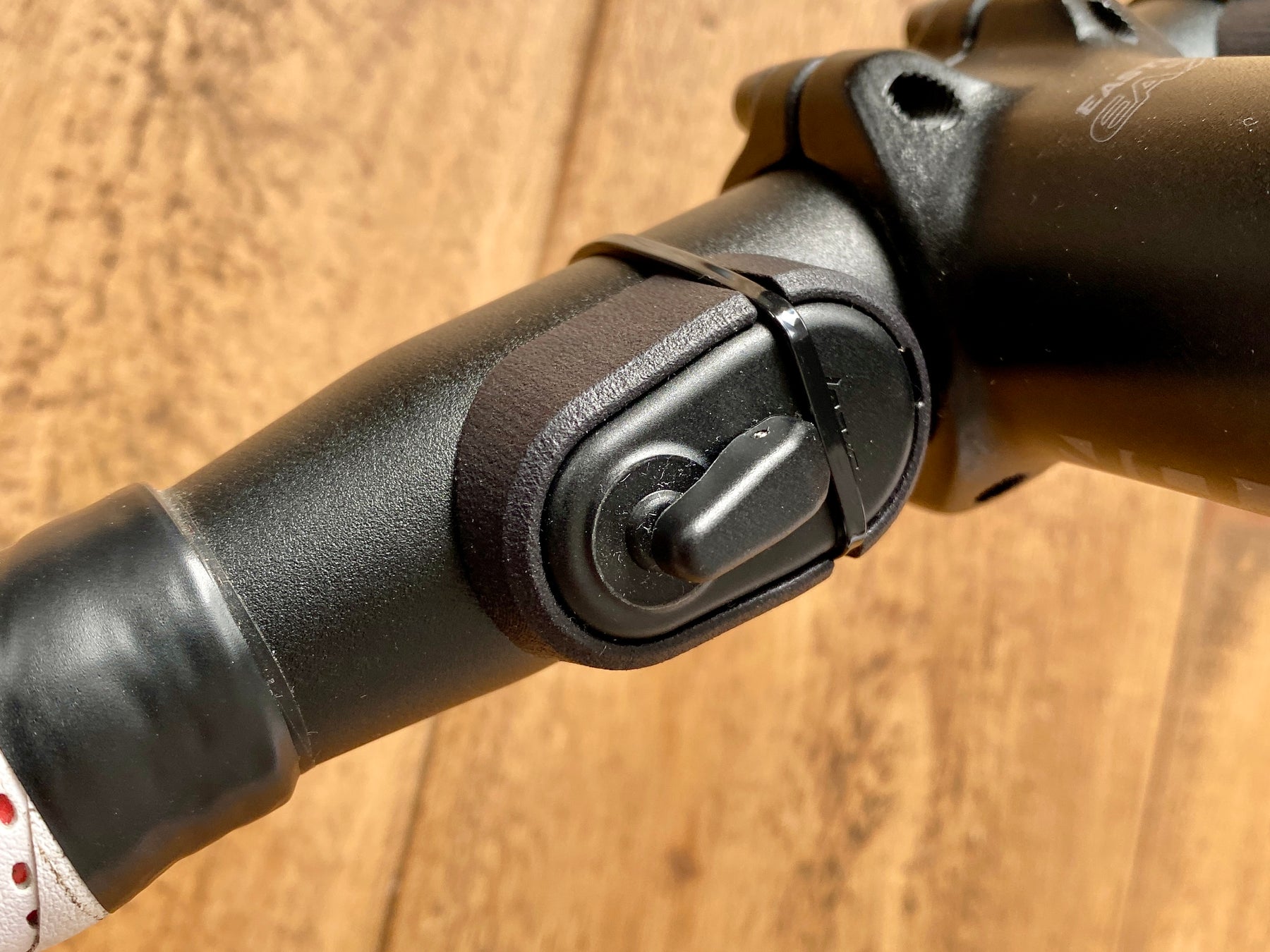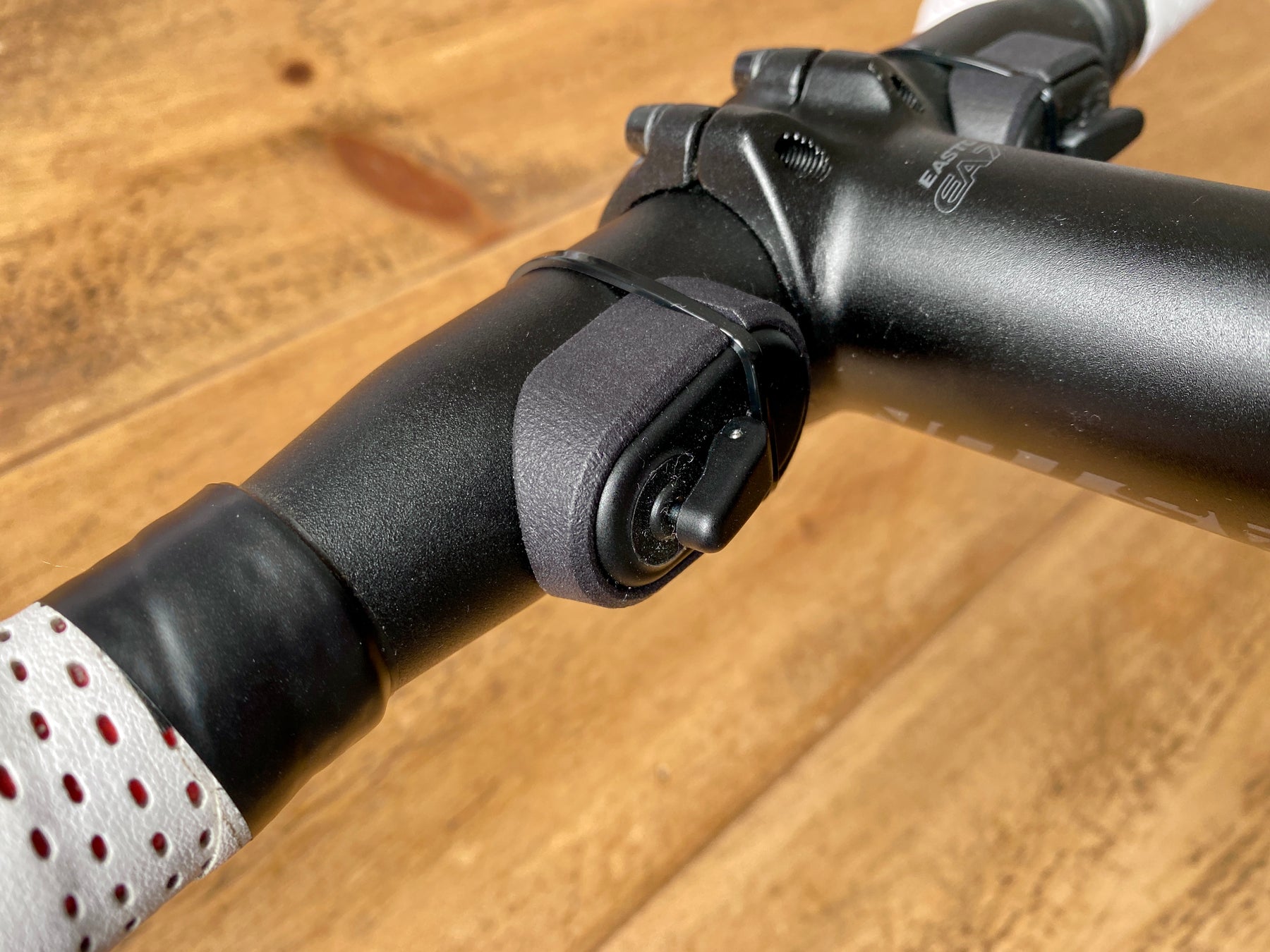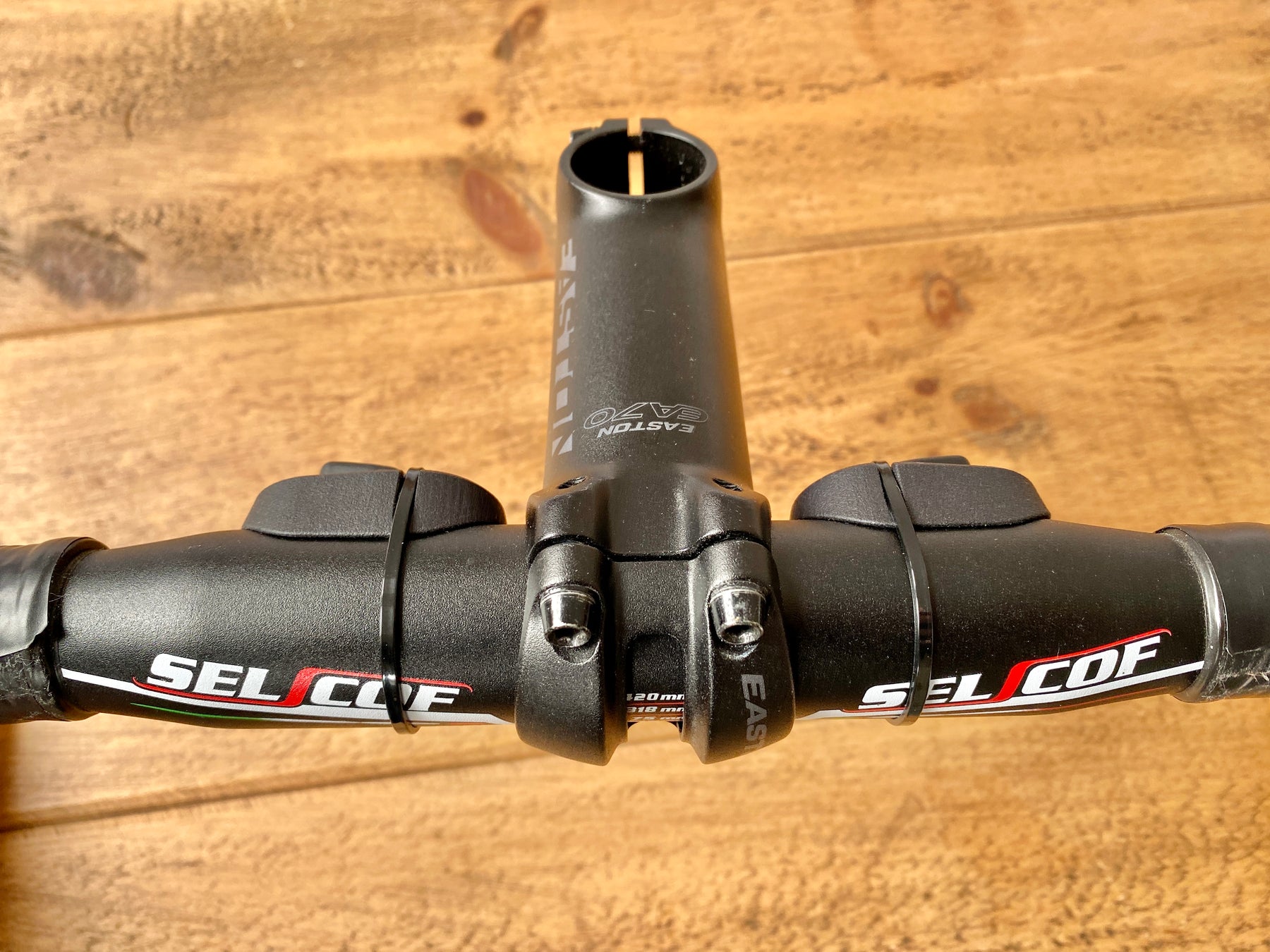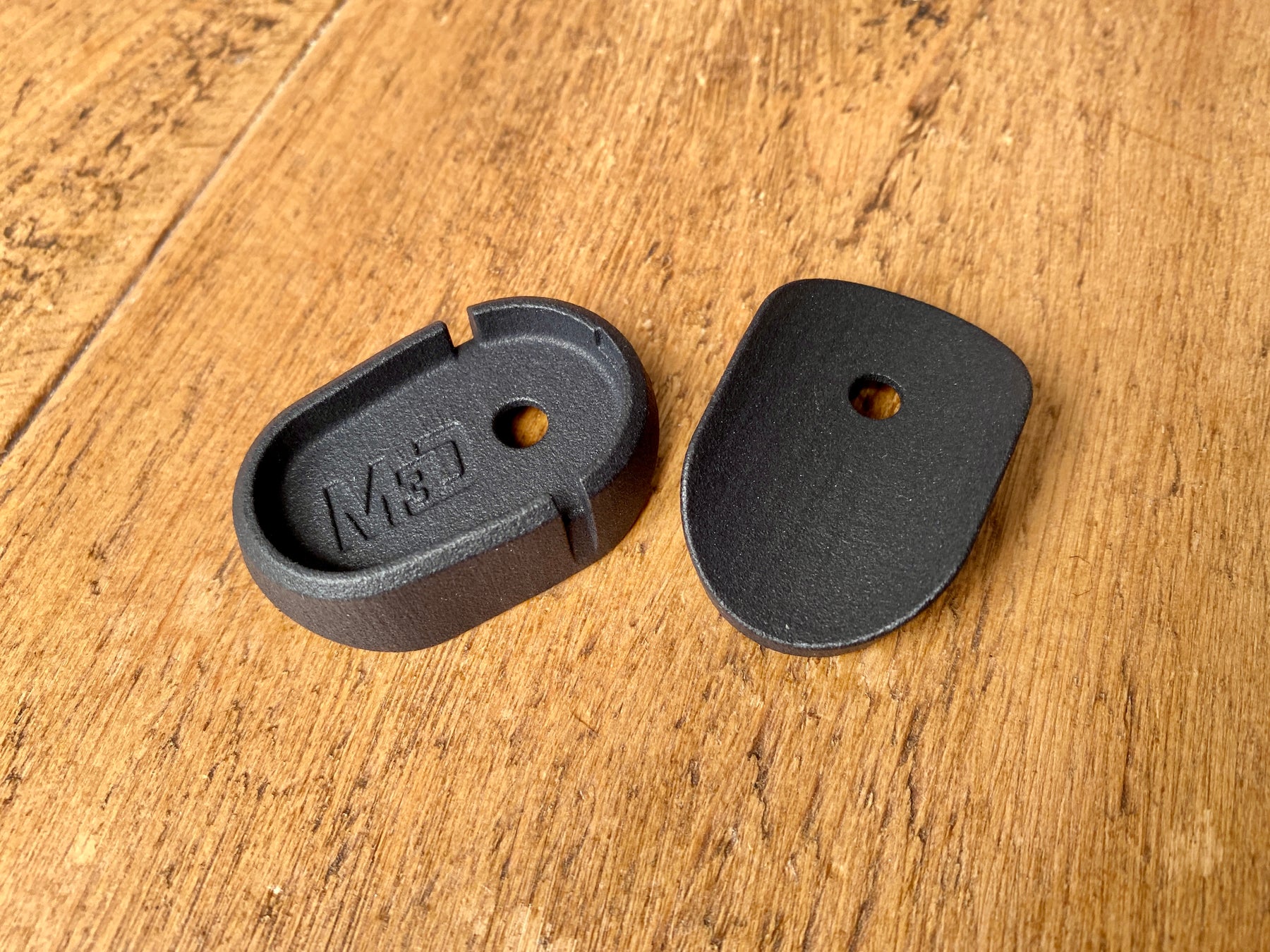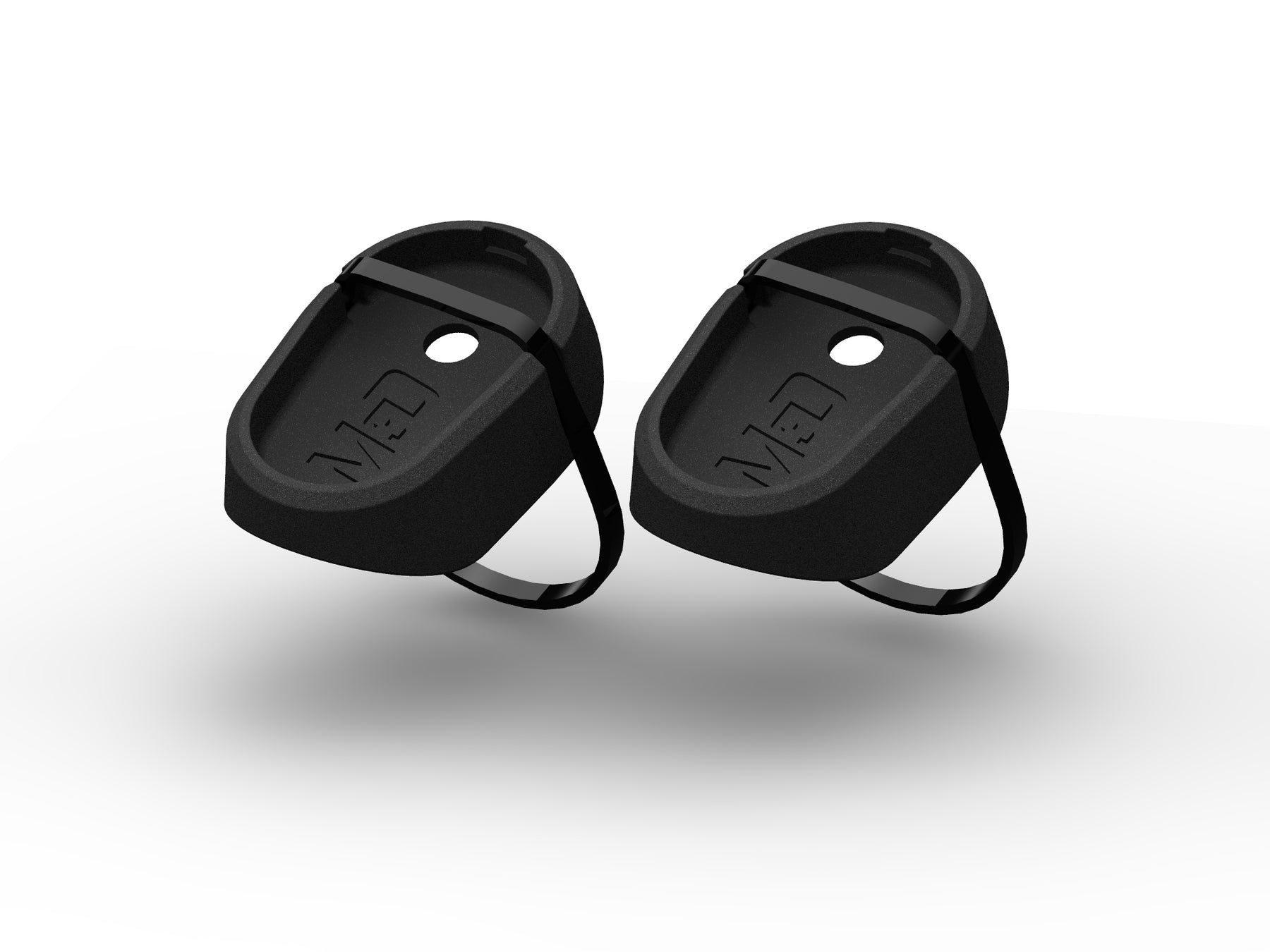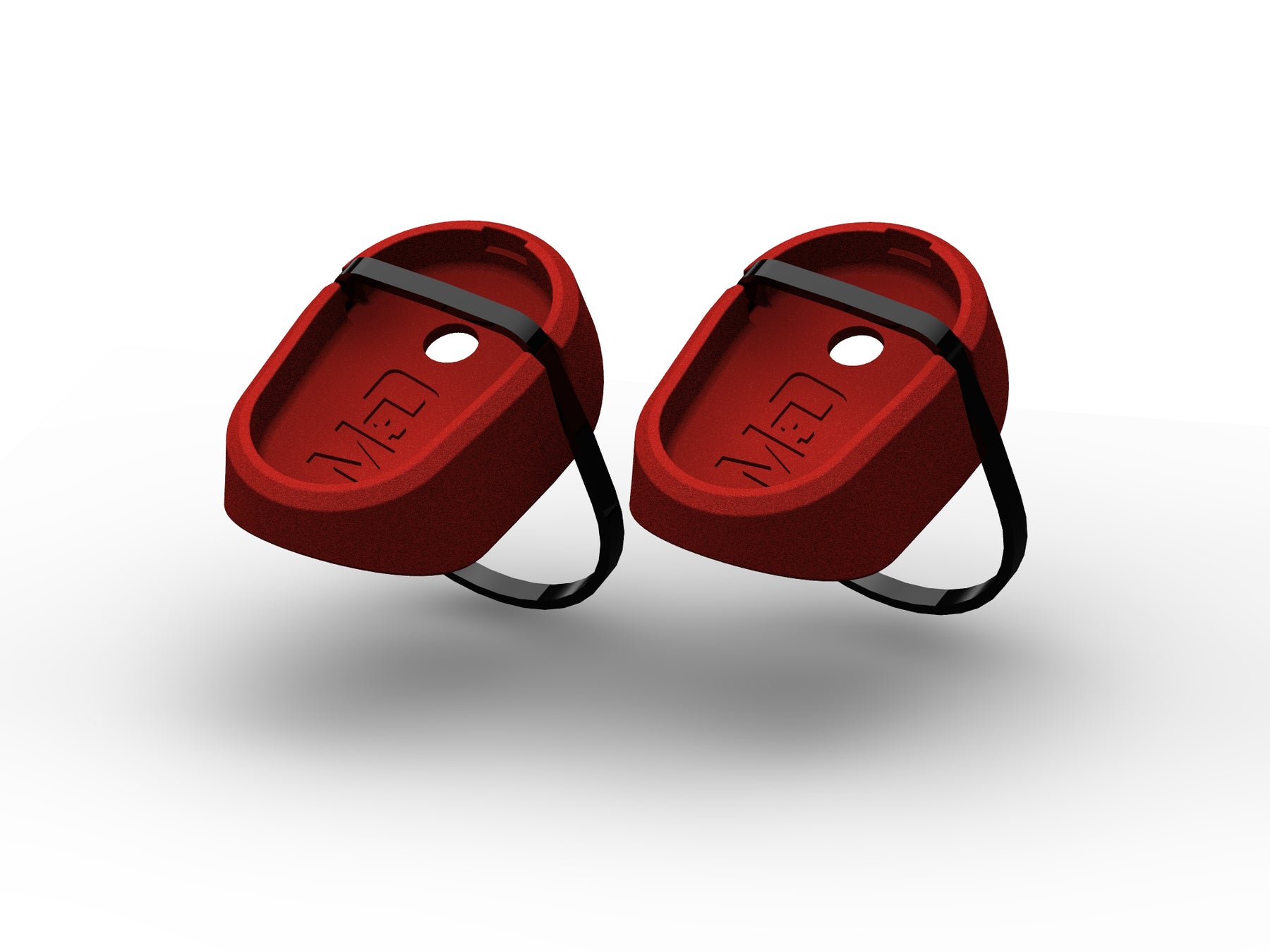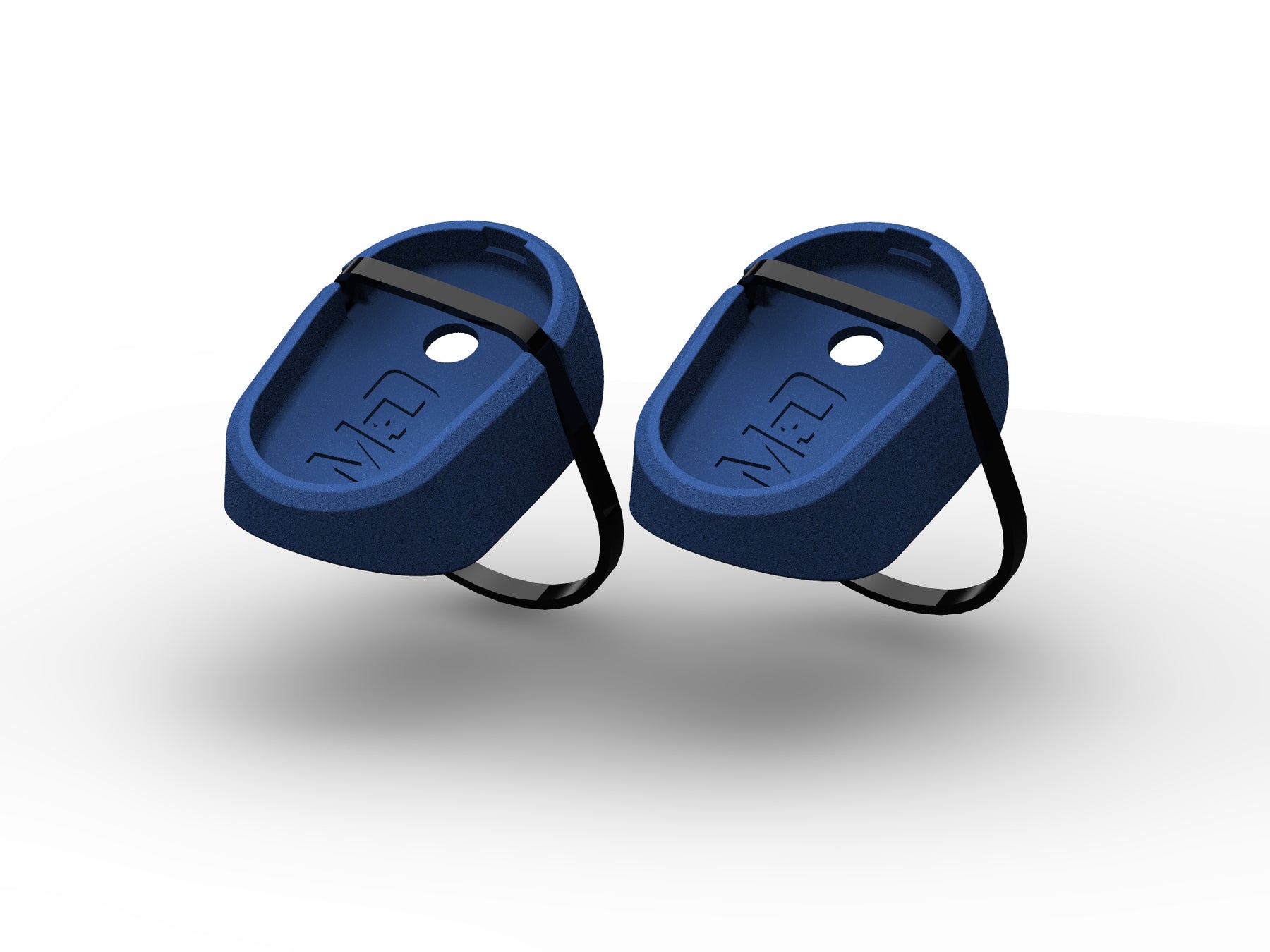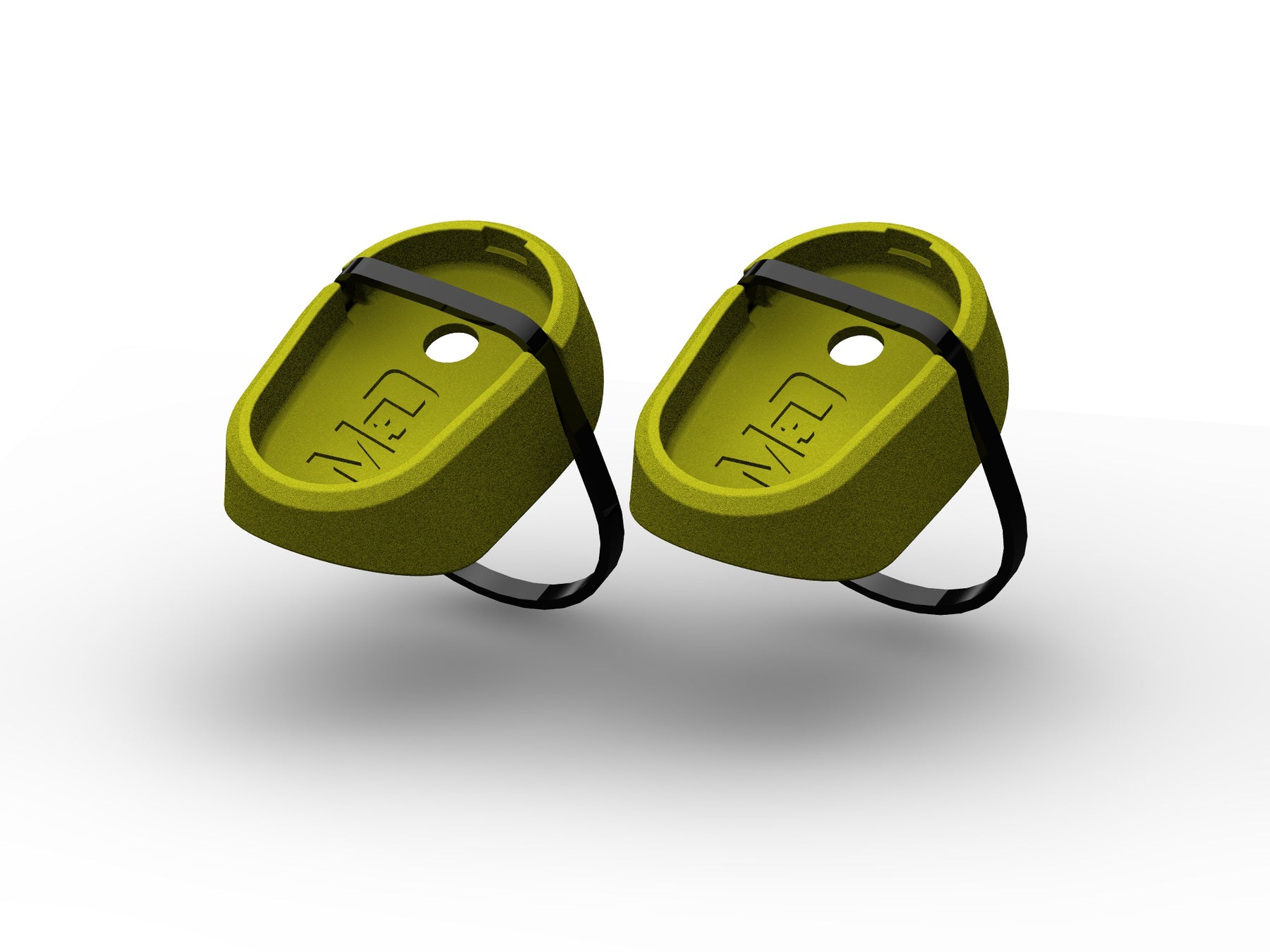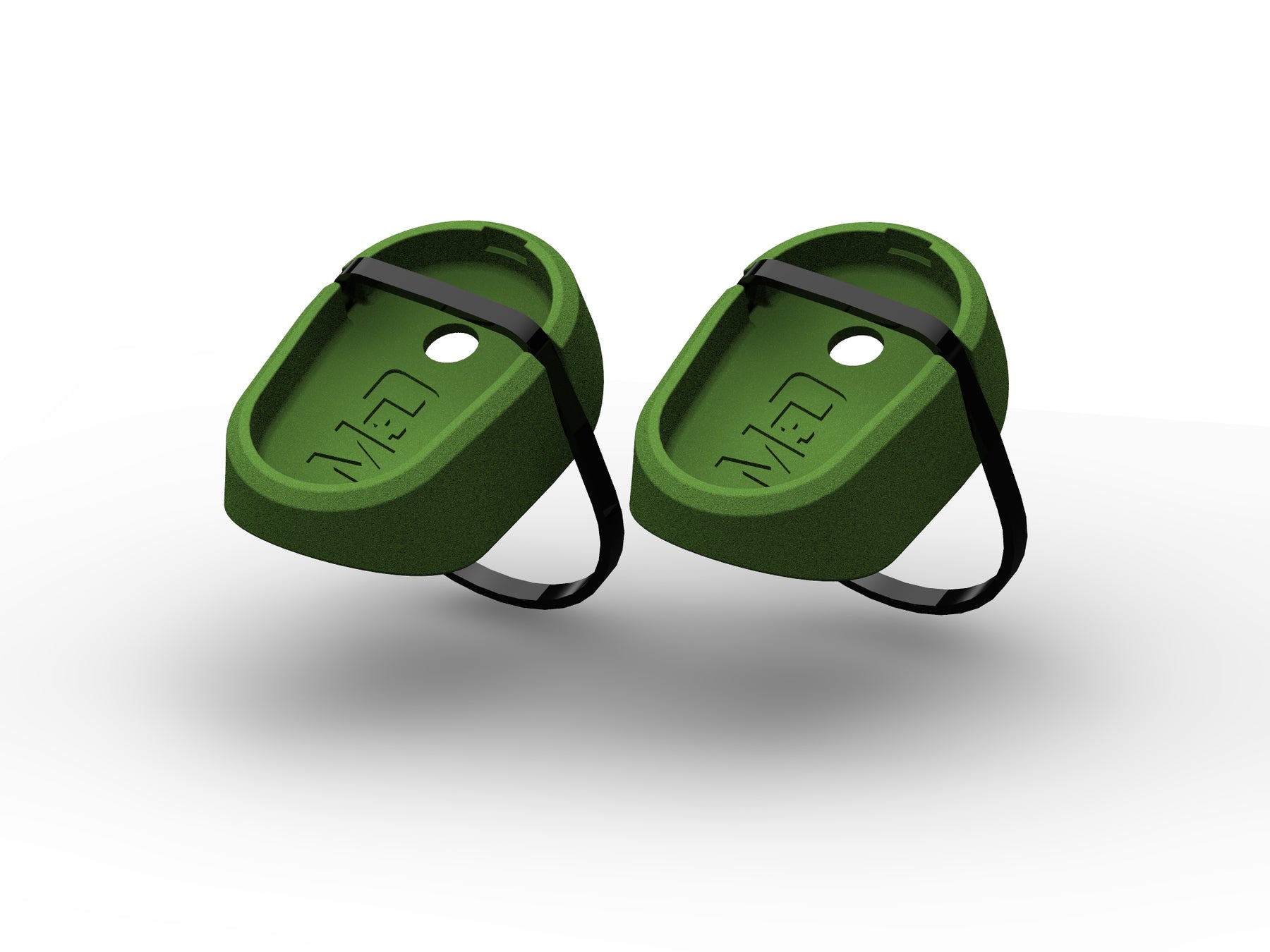 MagCAD SRAM AXS Blip Handlebar Mounts - 31.8mm
Mount you SRAM AXS Wireless Blips (SRAM Model ID EC-BLIP-B1) to handlebars measuring 31.8mm external diameter.
What's Included
2x 3D printed mounts.
2x 2.5mm cable ties.
2x 3M VHB double sided patches.
The SRAM AXS Blips and handlebars pictured are for reference only and not included.
Overview
This pair of mounts allows you to attach a set of SRAM AXS Blips to a section of handlebars measuring 31.8mm in diameter. They're intended to be positioned on the tops of your bars, near the stem, to allow the SRAM AXS Blips to operate as climbing switches.
Please be aware, many road handlebars are 31.8mm in diameter at the stem clamp but narrow towards the shift levers. These mounts should only be used on a handlebar cross section measuring 31.8mm.
Application
To fit your SRAM AXS Blip to the 3D printed mount:
Locate the tab on the bottom of the SRAM Blip into the 3D printed mount.
Push the Blip into the mount so it sits flush.
Note the SRAM AXS Blip is not fully secure until the cable tie is installed.
To fit the mount to your handlebars:
3M VHB double sided tape is supplied to prevent the mount moving once secured with a cable tie. Depending on your particular application it may not be needed.
Ensure both the mount and handlebars are clean and dry before applying the double sided tape. Apply first to the mount then position and press the mount onto your handlebars.
Loop a cable tie, supplied, over the SRAM AXS Blip, mount and handlebar. Pull tight ensuring the tie sits with the grooves of the mount. Rotate the cable tie end to a suitable position, away from your fingers and cut off the excess tie.
Care should be taken to ensure you don't leave a sharp edge on the cable tie end.
Periodically check the SRAM AXS Blips remain secure.
Compatible With:
SRAM AXS Wireless Blips (SRAM Model ID EC-BLIP-B1).
Handlebars measuring 31.8mm.
Specifications
Weight: 4 grams (without hardware) per mount.