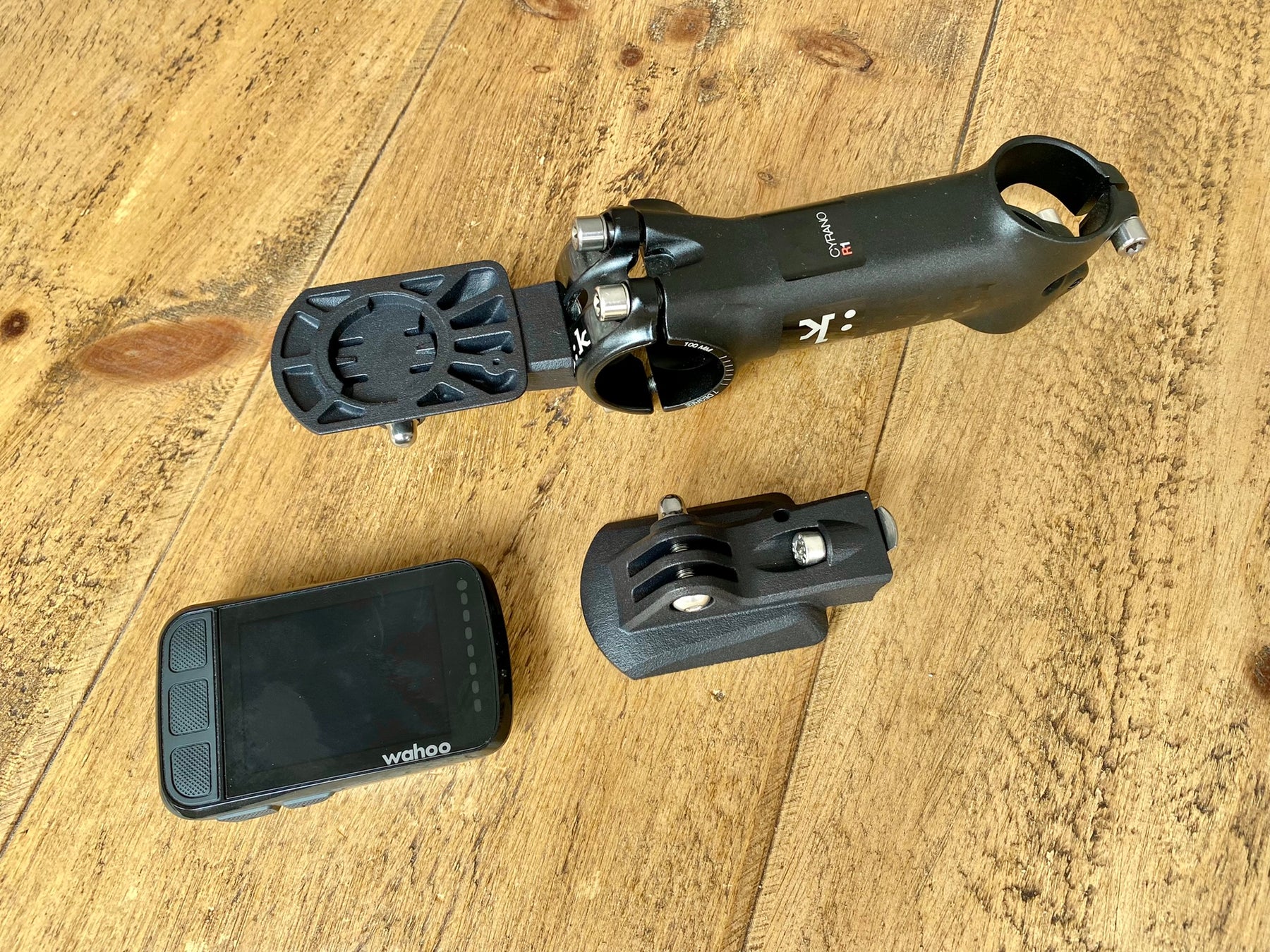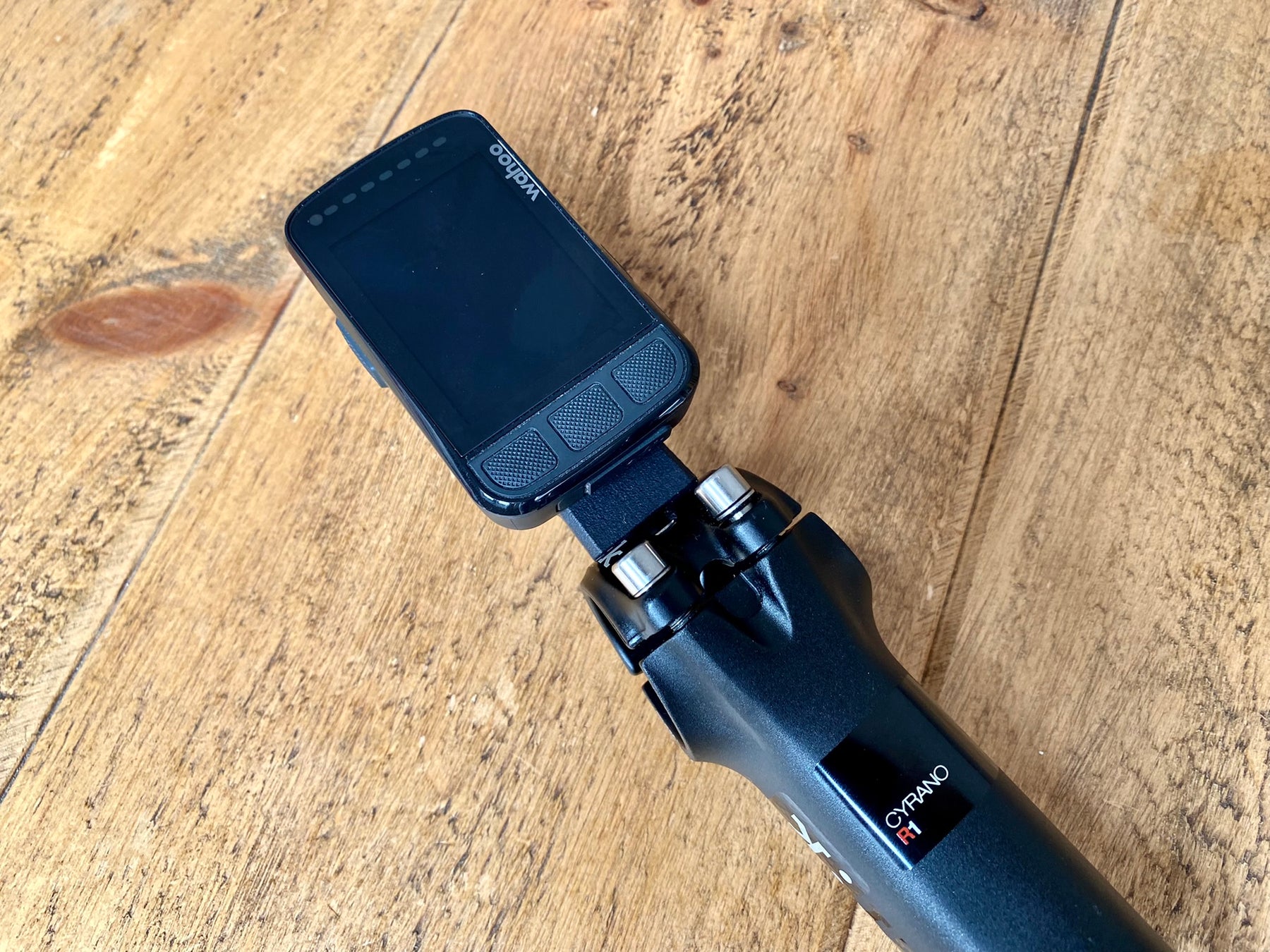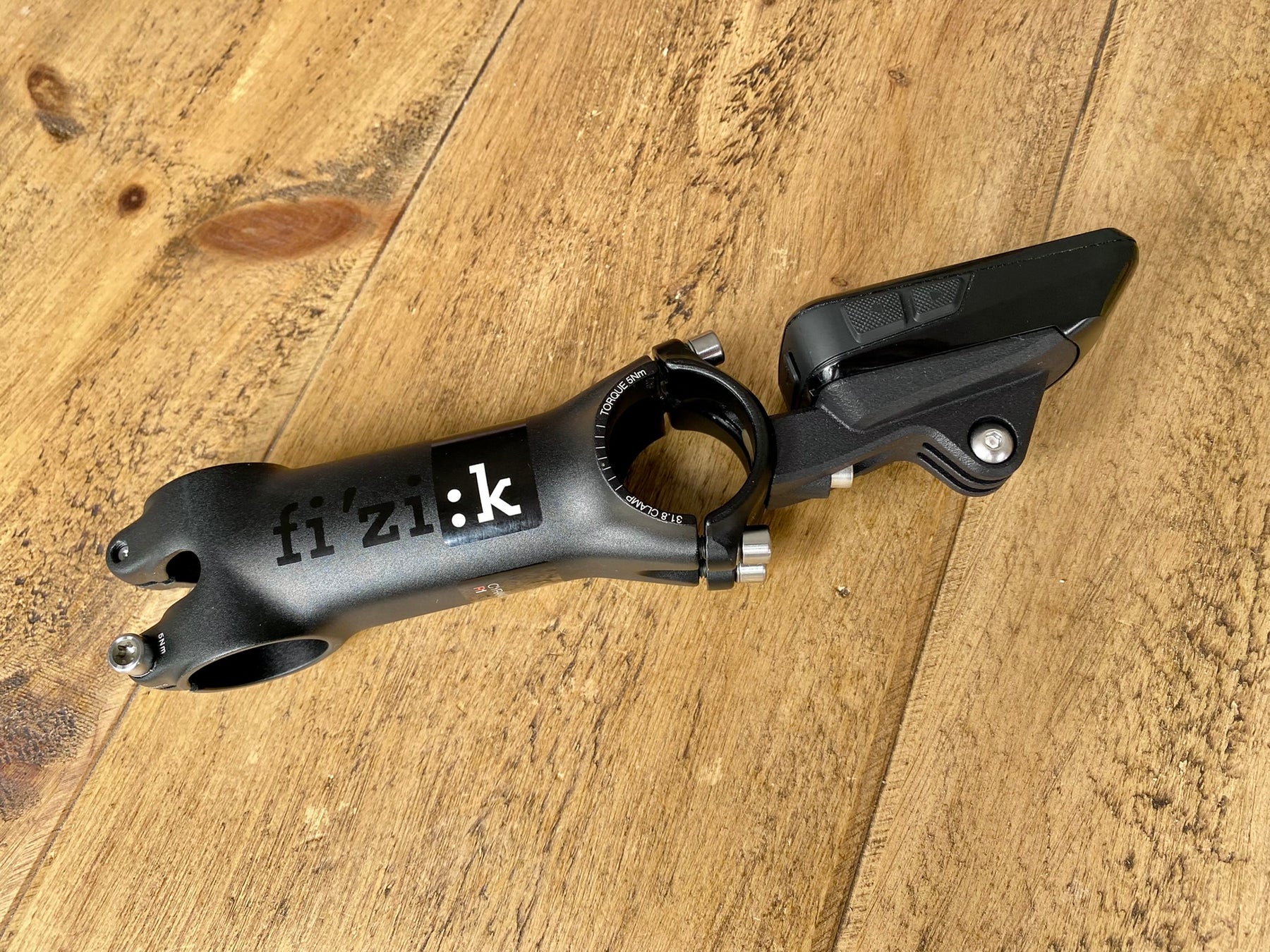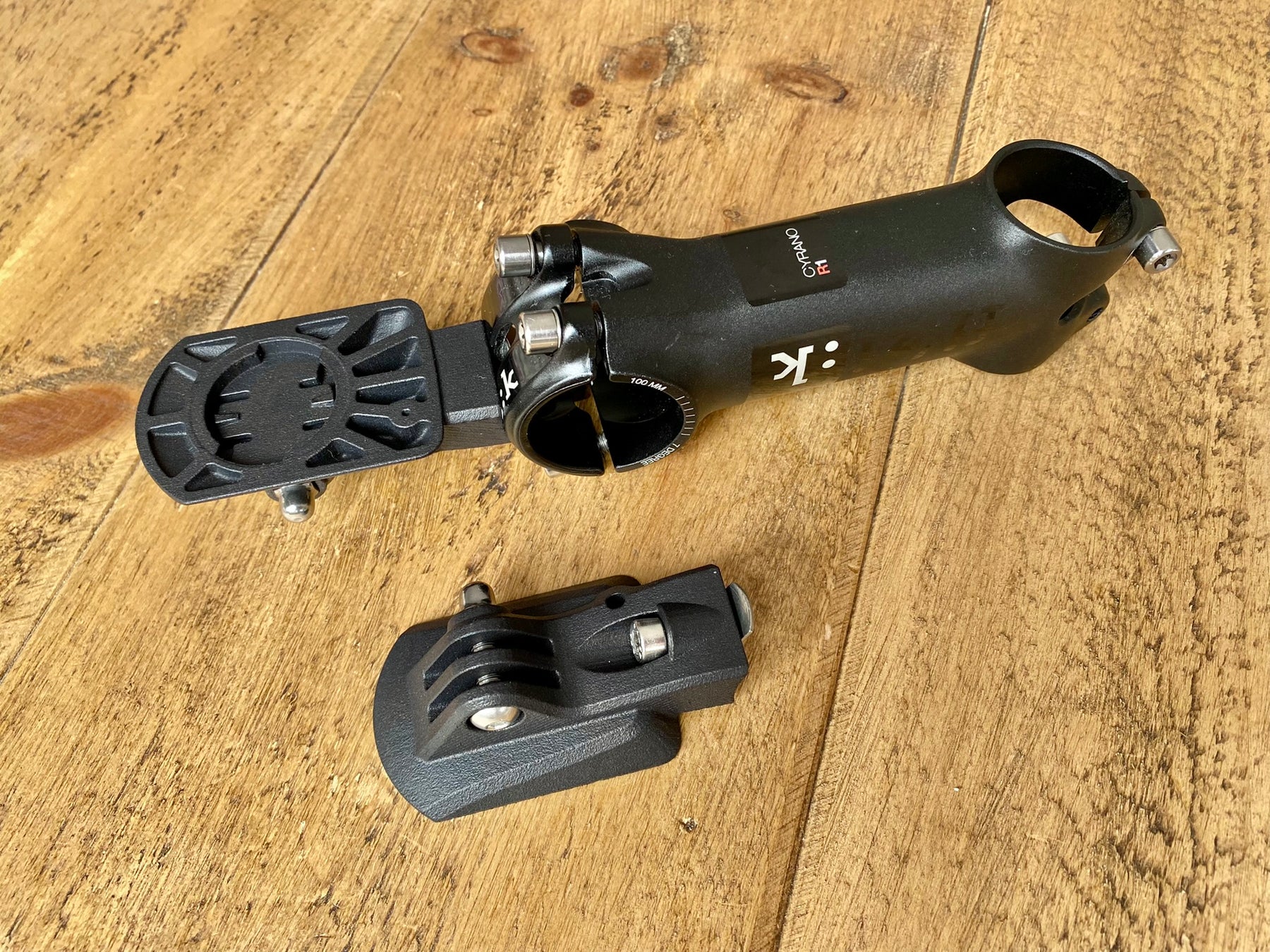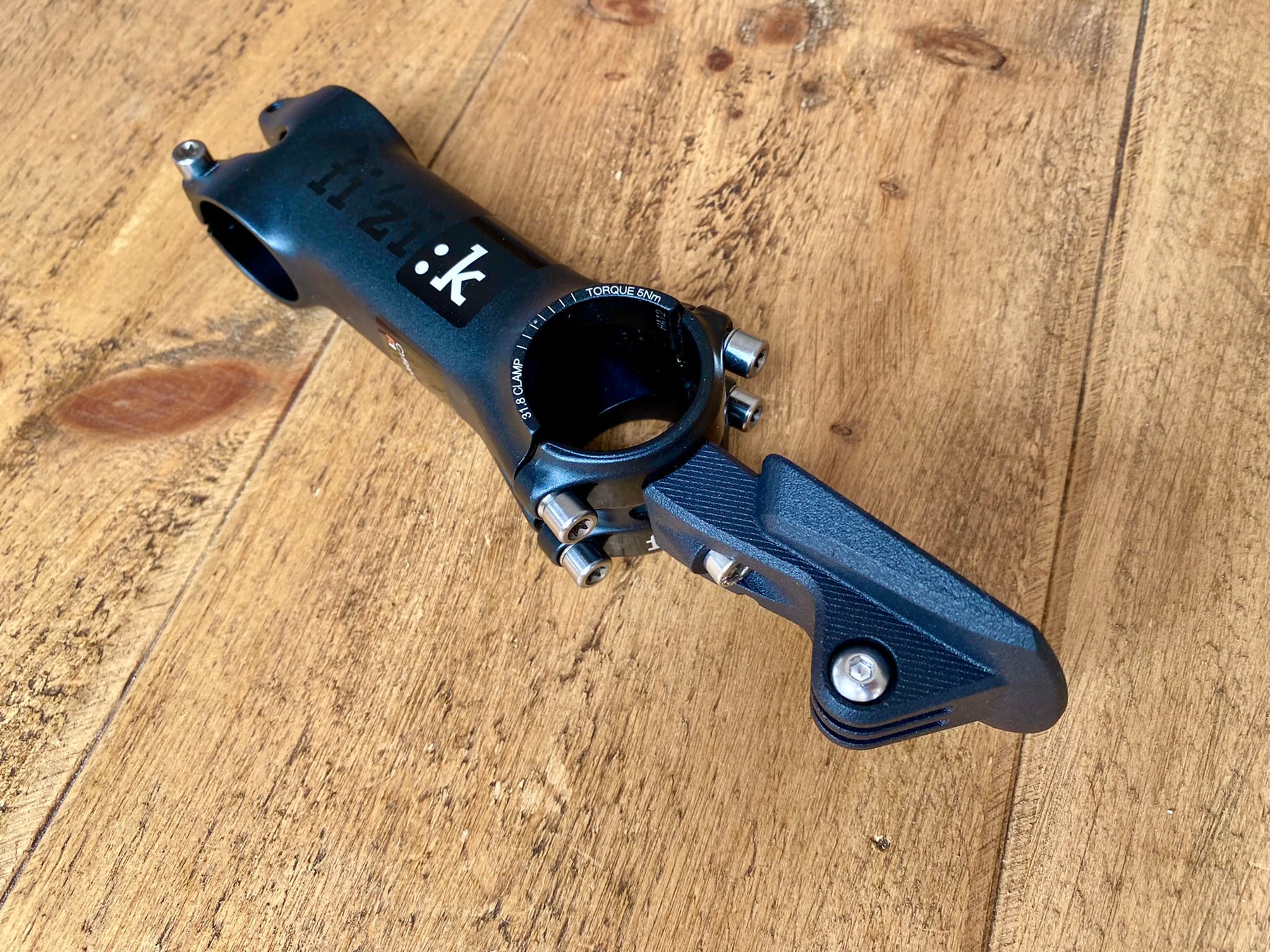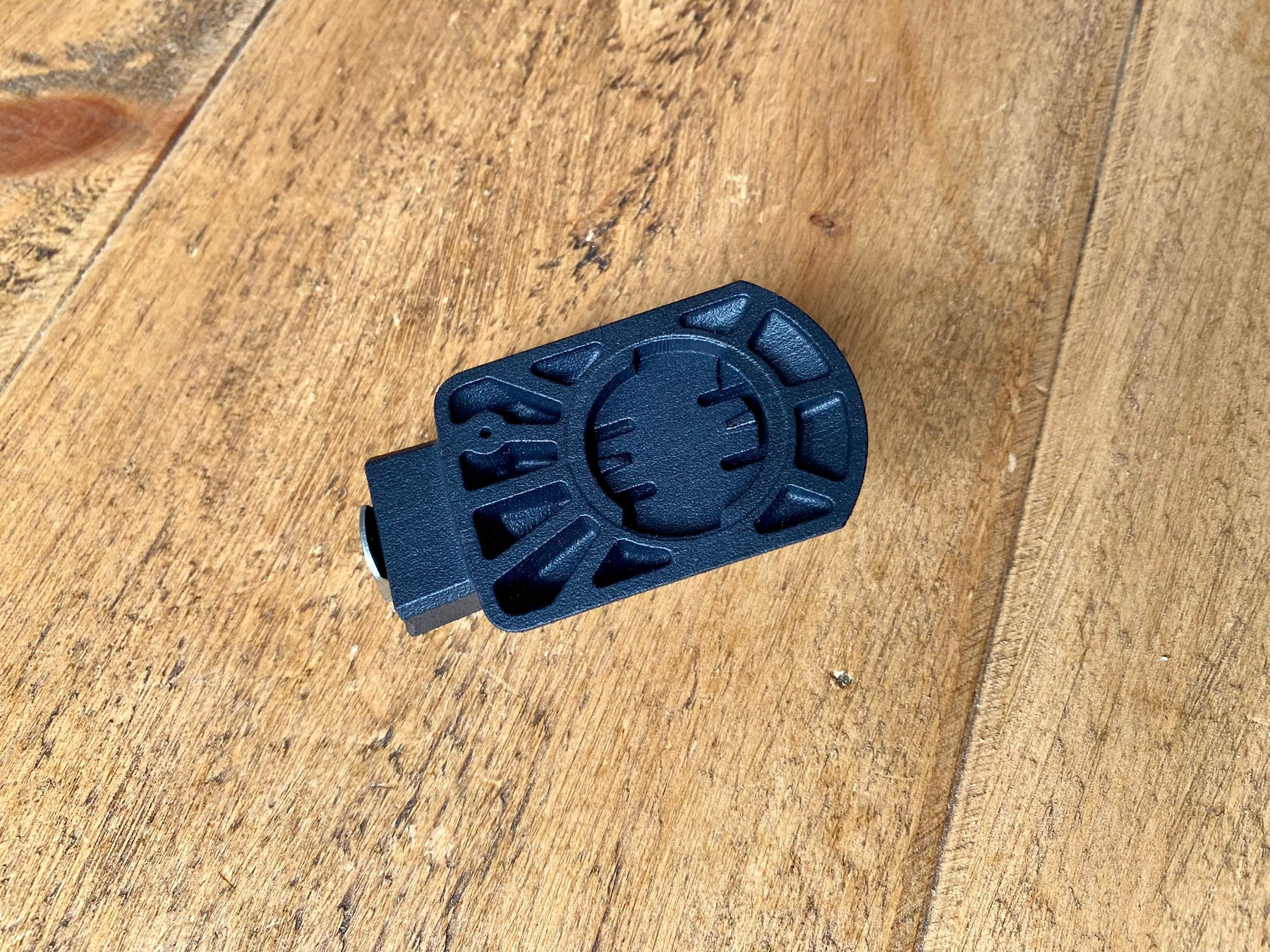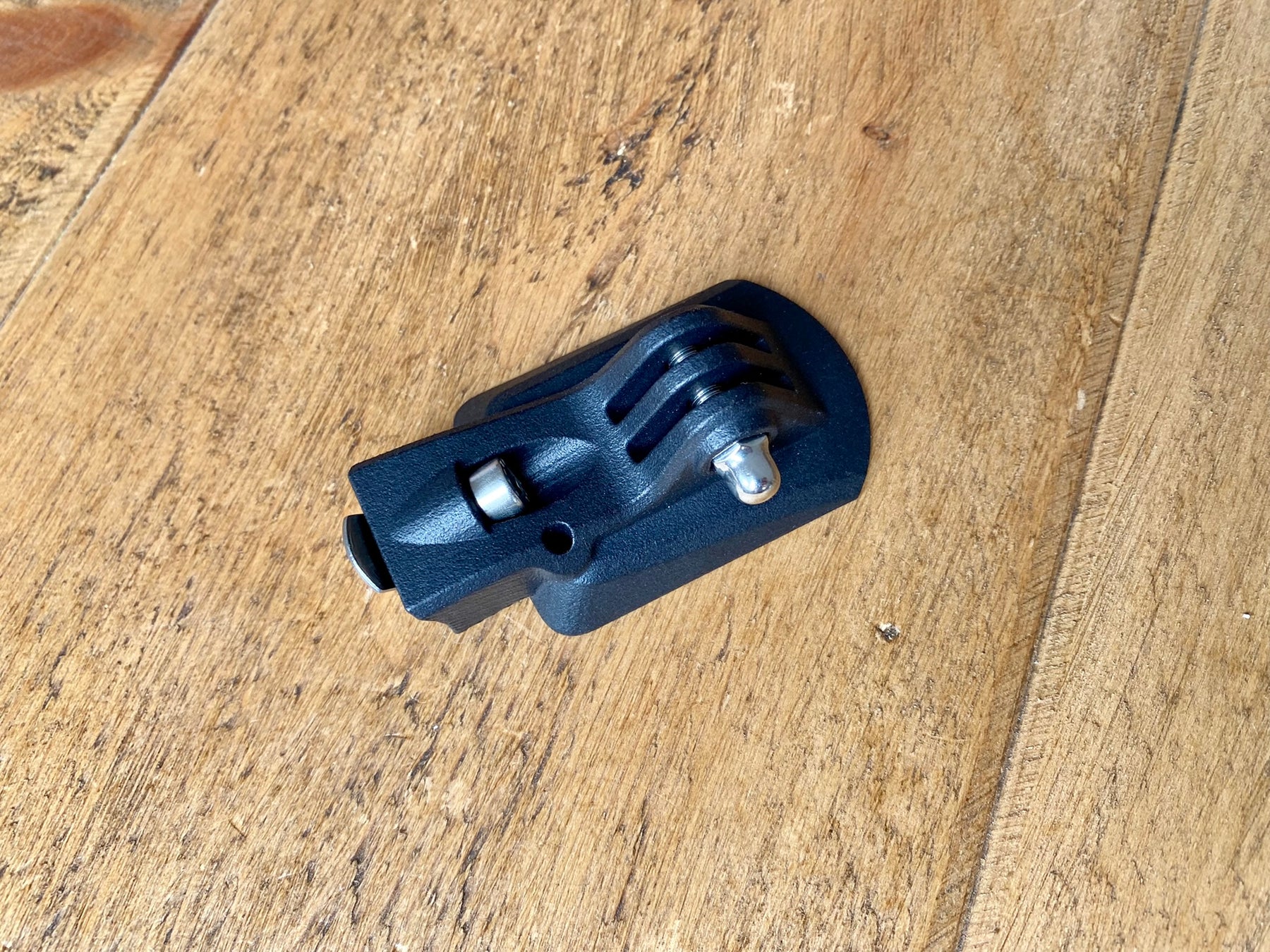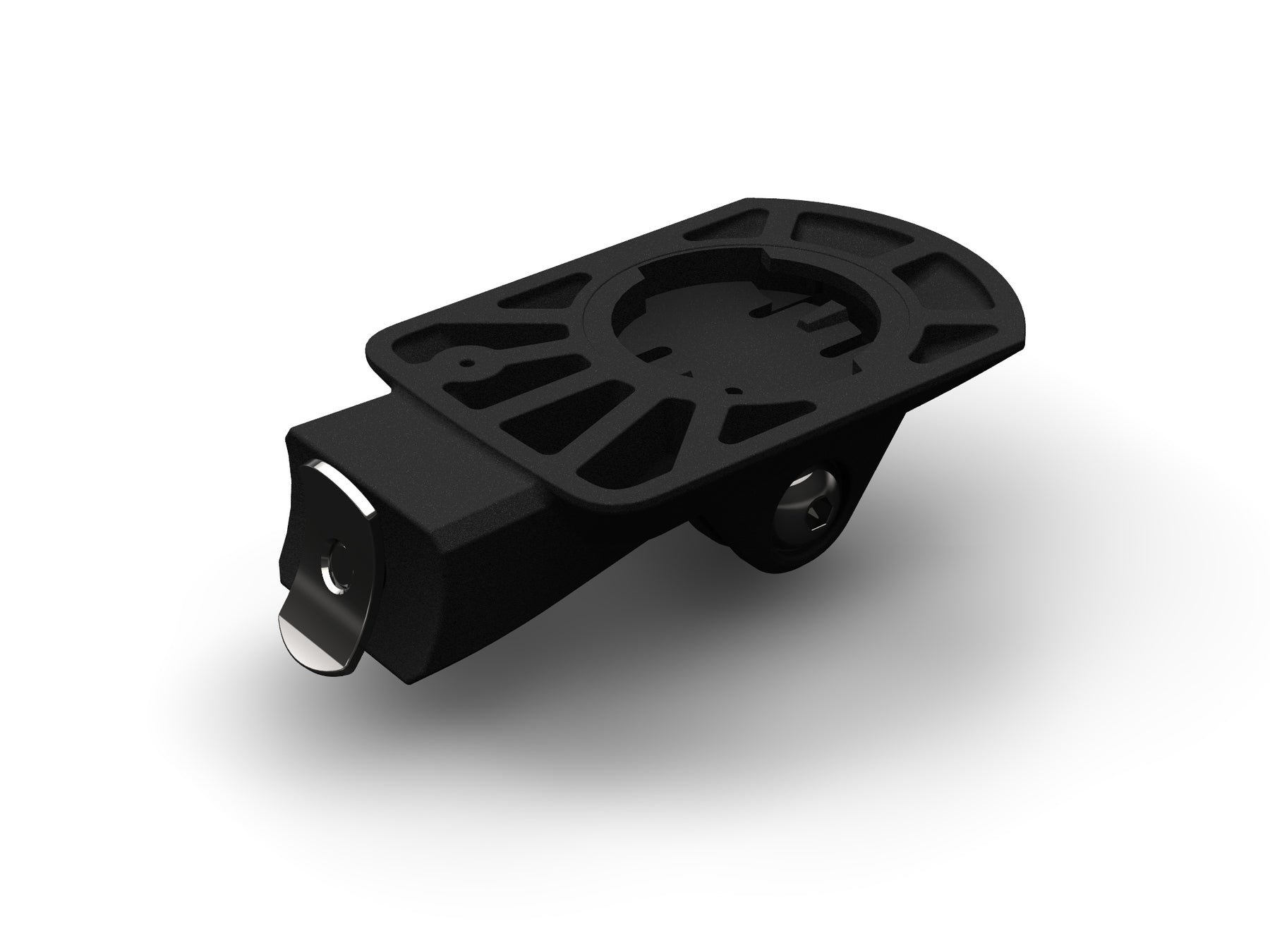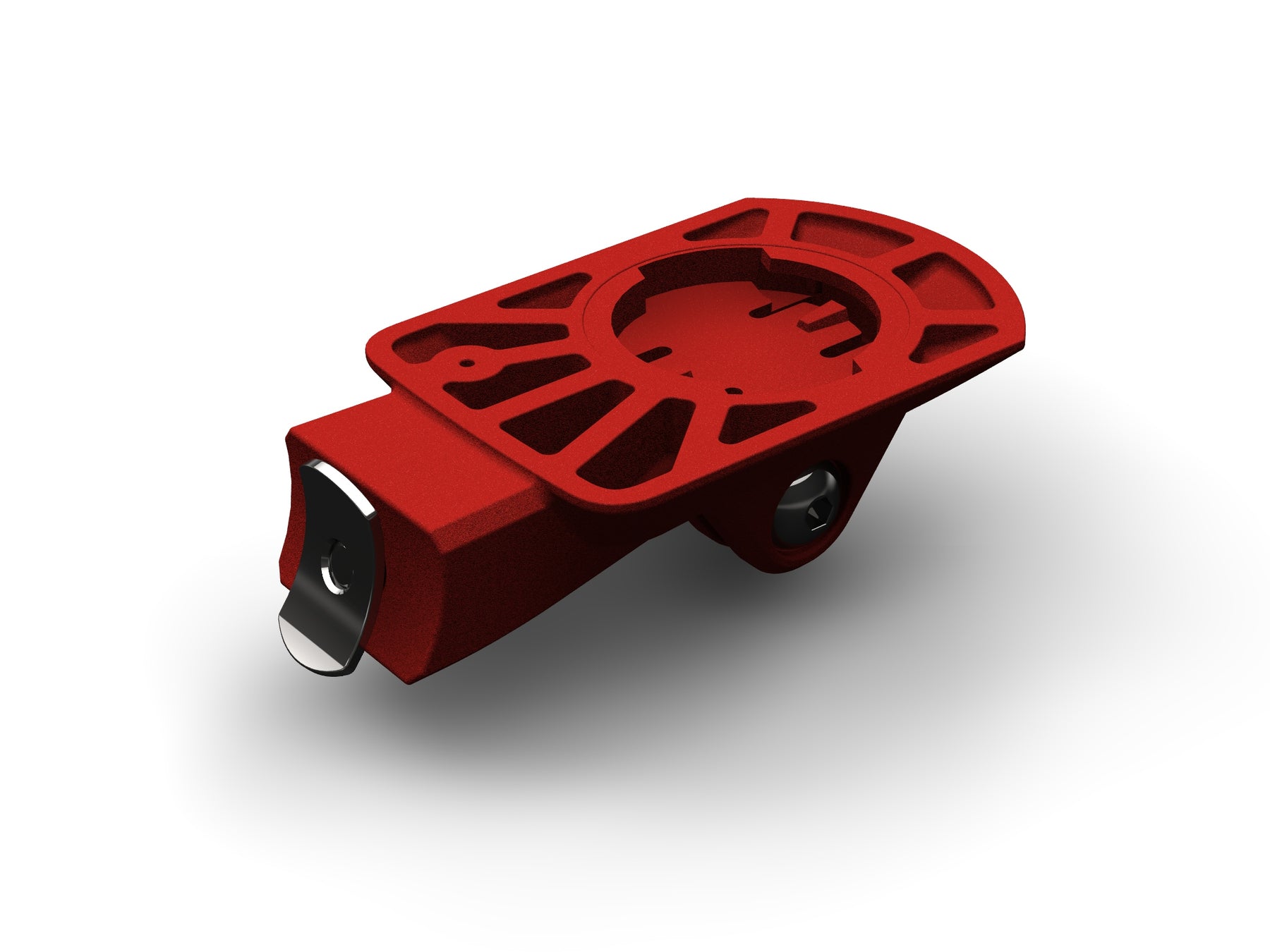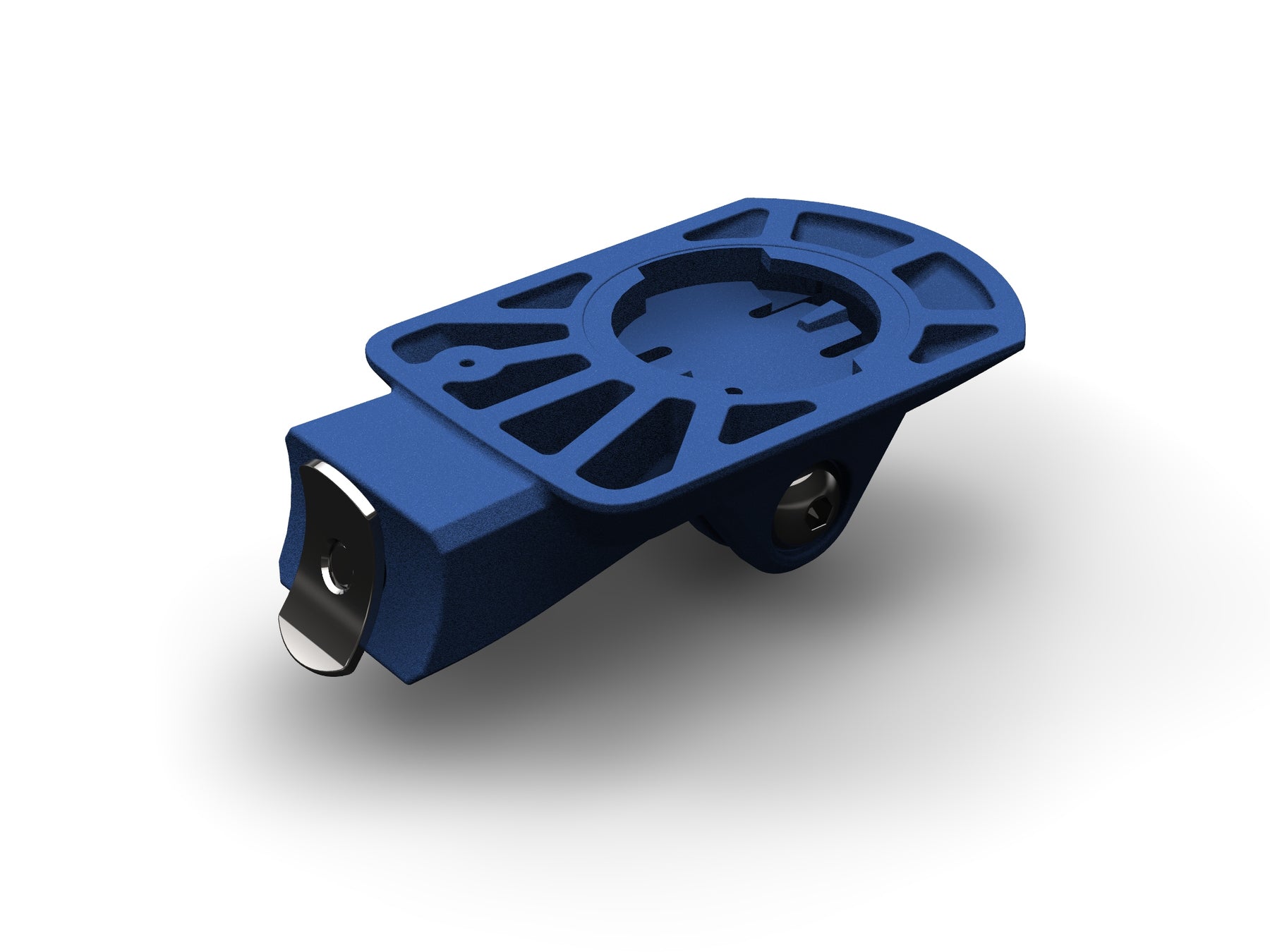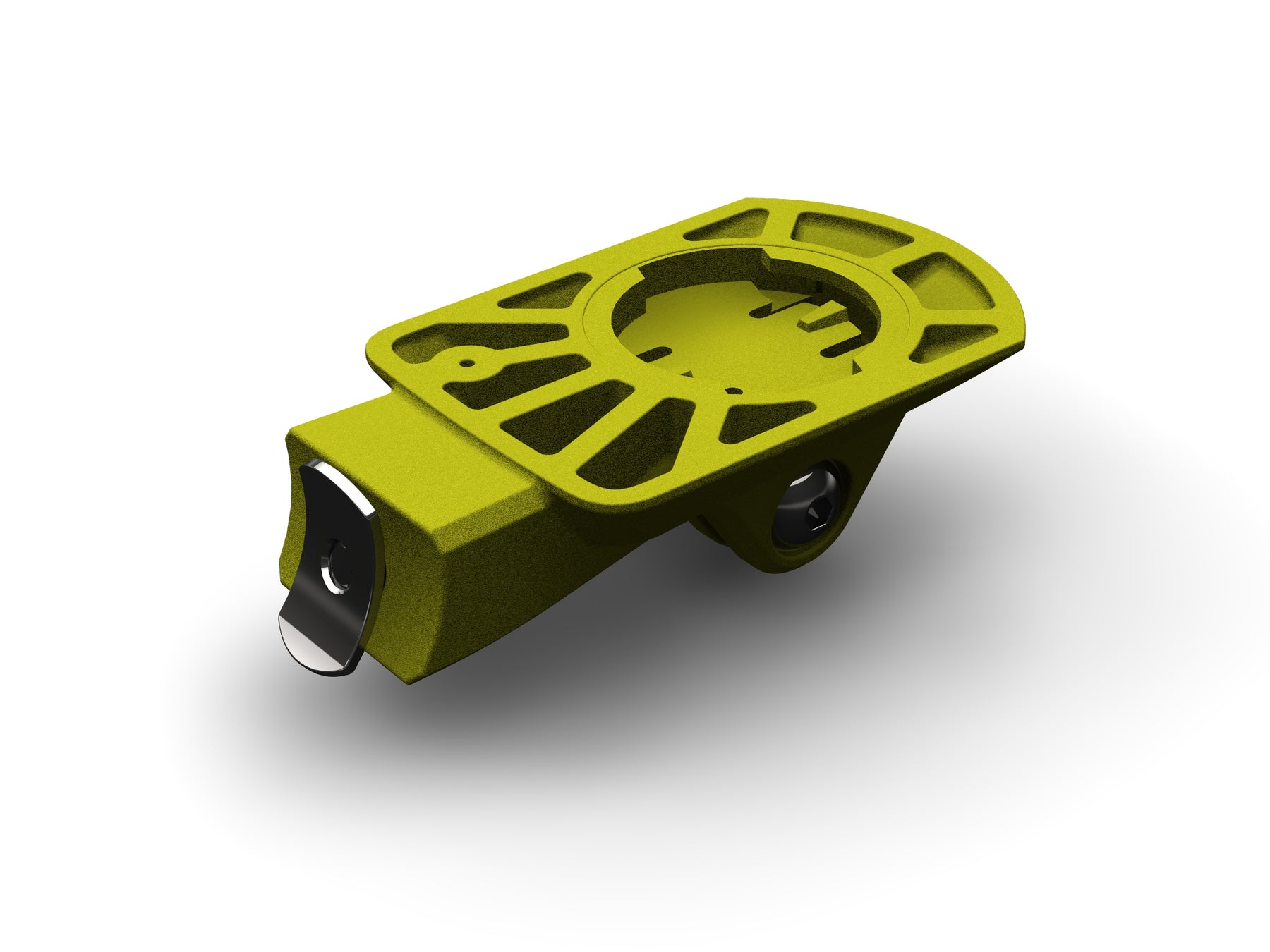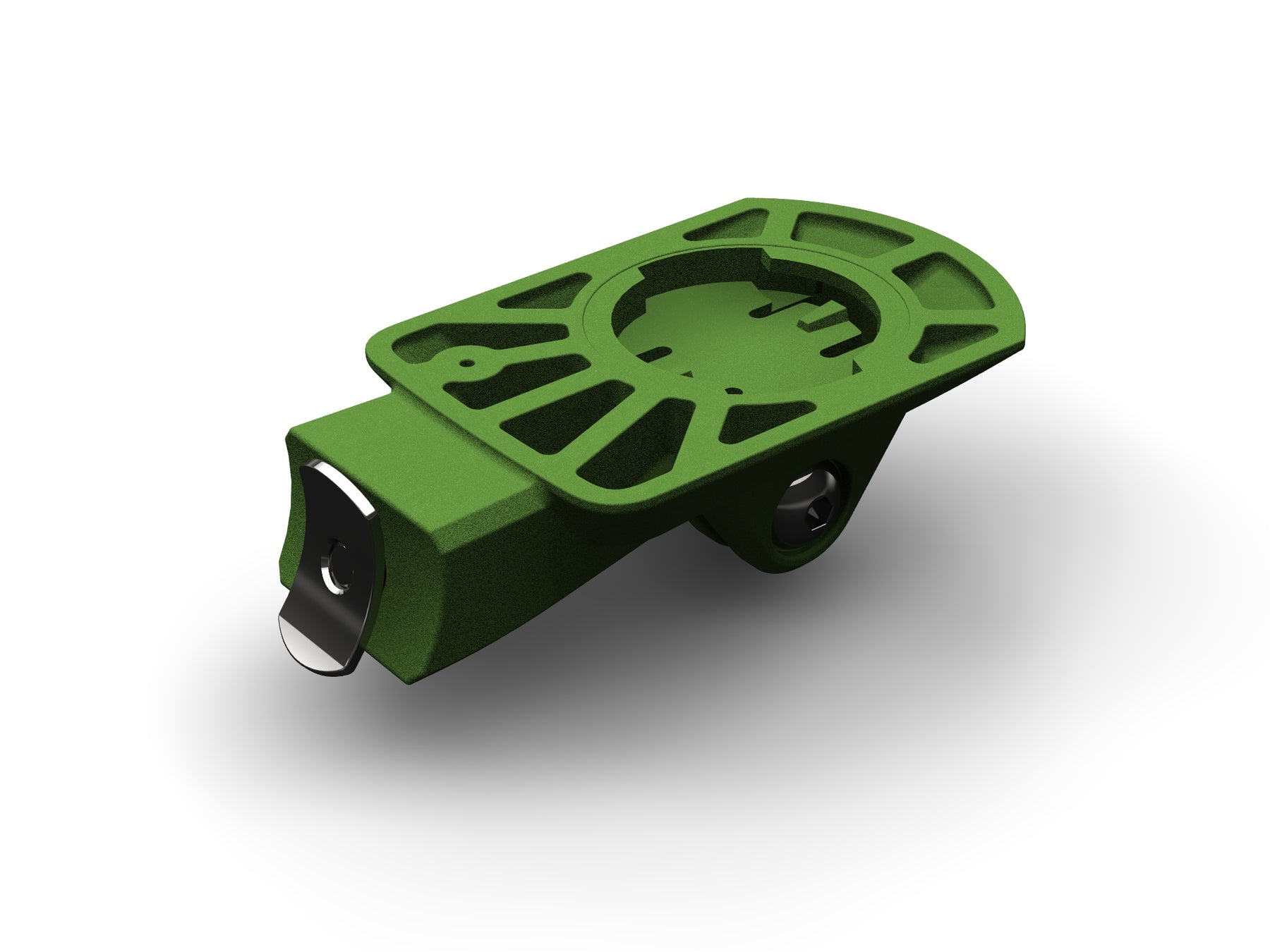 MagCAD Wahoo Elemnt Bolt V2 GoPro Direct Mount
A Wahoo Elemnt Bolt (V2) computer mount that attaches to the faceplate of compatible direct mount stems such as Fizik, Cervelo and 3T.
What's Included
1x 3D printed mount.
1x M5x16mm cap screw.
1x M5 tee nut.
1x M5x20mm cap screw.
1x M5 dome nut.
The Wahoo device and stem pictured are for reference only and not included.
Overview
Mount your Wahoo Elemnt Bolt (V2) neatly in front of your handlebars and compatible direct mount stem. The Fizik stem pictured has a specially design slot in the faceplate that allows a tee nut to sit inside, providing a secure point to attach a computer mount.
The MagCAD Wahoo Elemnt Bolt V2 Direct Mount is designed specifically for the shape of the Bolt (V2). It is extremely strong and stiff, keeping your device securely positioned in front of your stem.
A GoPro lug has been added underneath for maximum flexibility, allowing you to mount additional devices such as cameras and lights underneath your computer without cluttering the rest of your handlebars.
Application
Fitting the MagCAD mount is a simple process. Should you require any further clarification to the below please get in contact.
Remove the faceplate from your stem.
Insert the tee nut into the back of the faceplate.
Bolt the mount through the faceplate and into the tee nut and loosely tighten.
Pivot the mount to the centre of the slot and fully tighten.
Check the mounting bolt is long enough to fully engage with the tee nut but not too long to protrude past the tee nut and foul your handlebars.
Reassemble the faceplate to your stem following the stem manufacturers instructions.
Loosen the mount and pivot to your preferred orientation before retightening.
Please Note: When mounting multiple devices off one mount we recommend using a tether just for extra security.
Compatible With:
The MagCAD Direct Mount is compatible with a number of stems. Listed below are those with which the fit and function has been confirmed and we will continue to add more as soon as we come across them. You're more than welcome to try with other stems and send us feedback.
Fizik Cyrano stems.
Cervelo Carbon C026 and Aluminium A027 stems.
3T Apto Team stems.
Felt AR Integrated stem.
Compatible with the below devices.
Wahoo Elemnt Bolt (V2) - New for May 2021, featuring a colour screen and slightly larger size compared with the Bolt (V1).
Action cameras and lights with a GoPro type mount.
Specification
Weight: 18 grams (not including hardware).