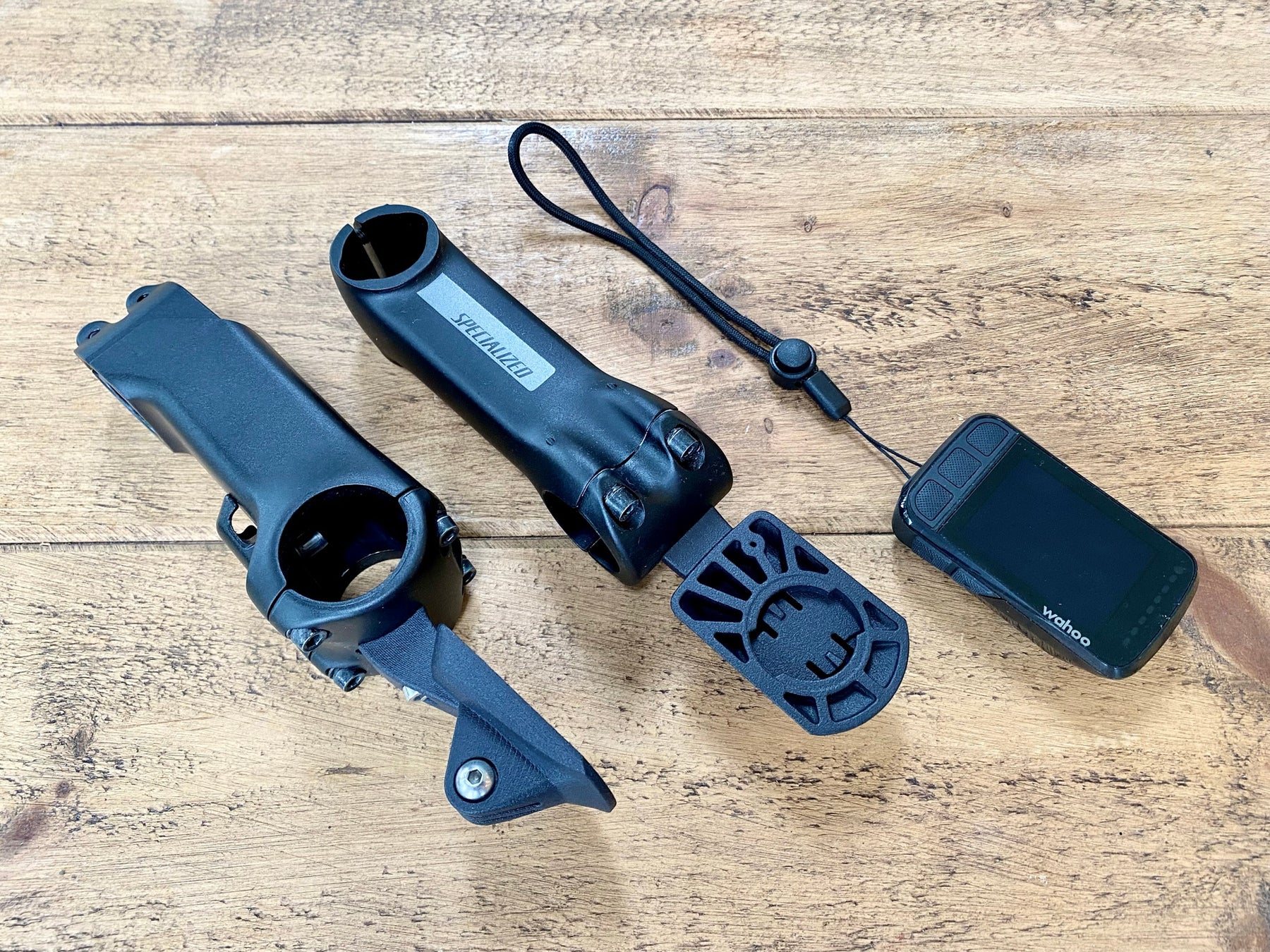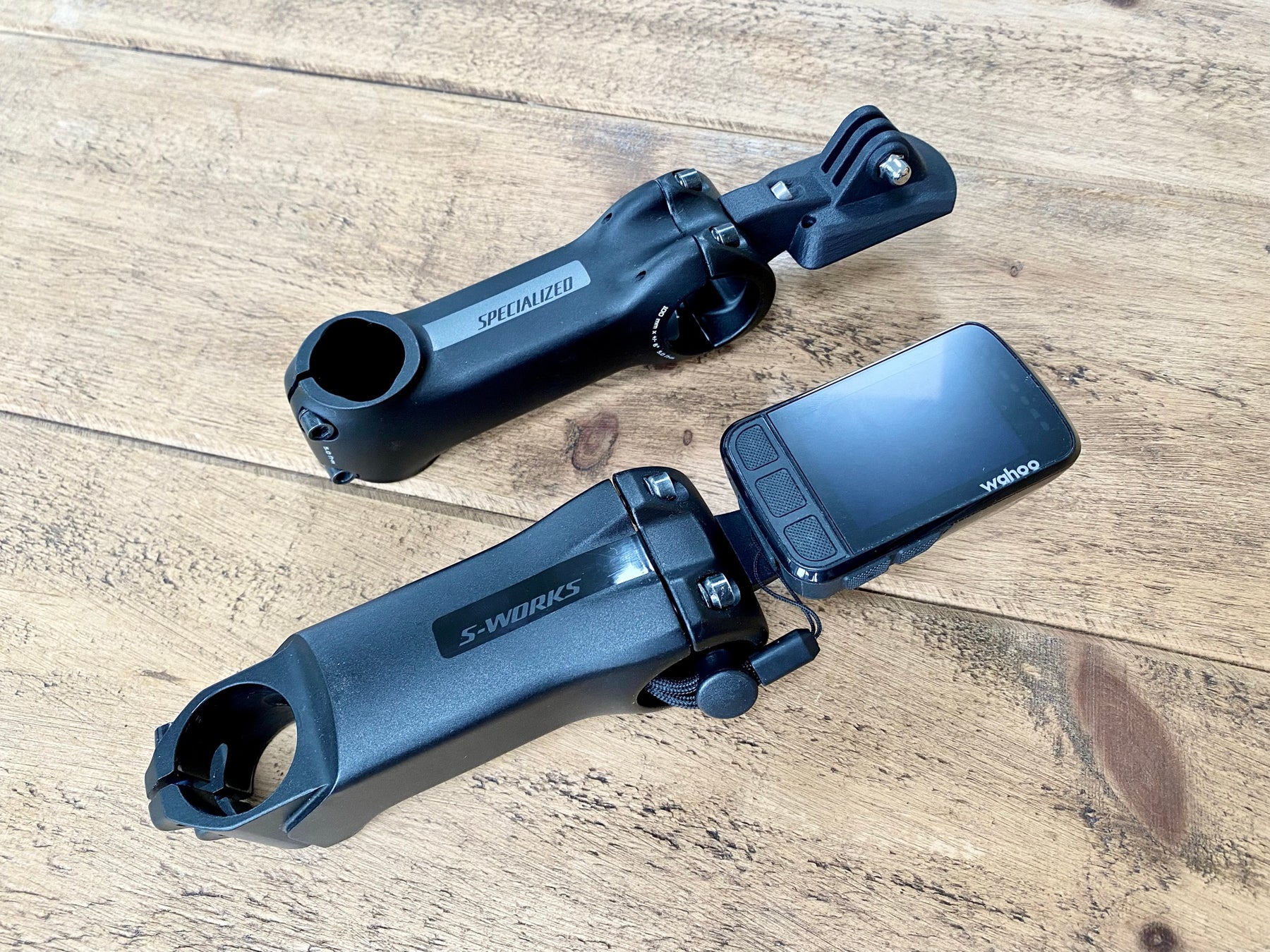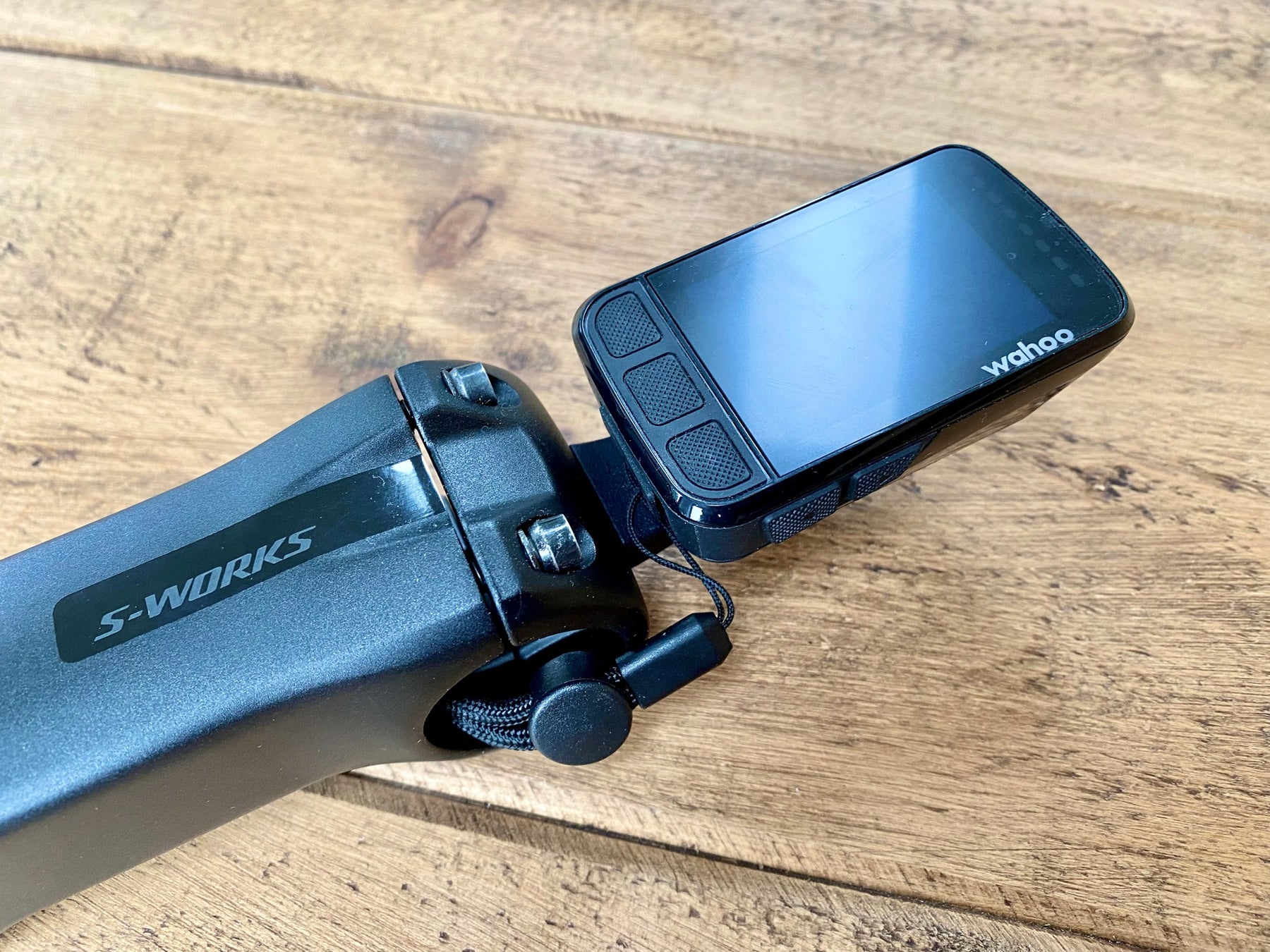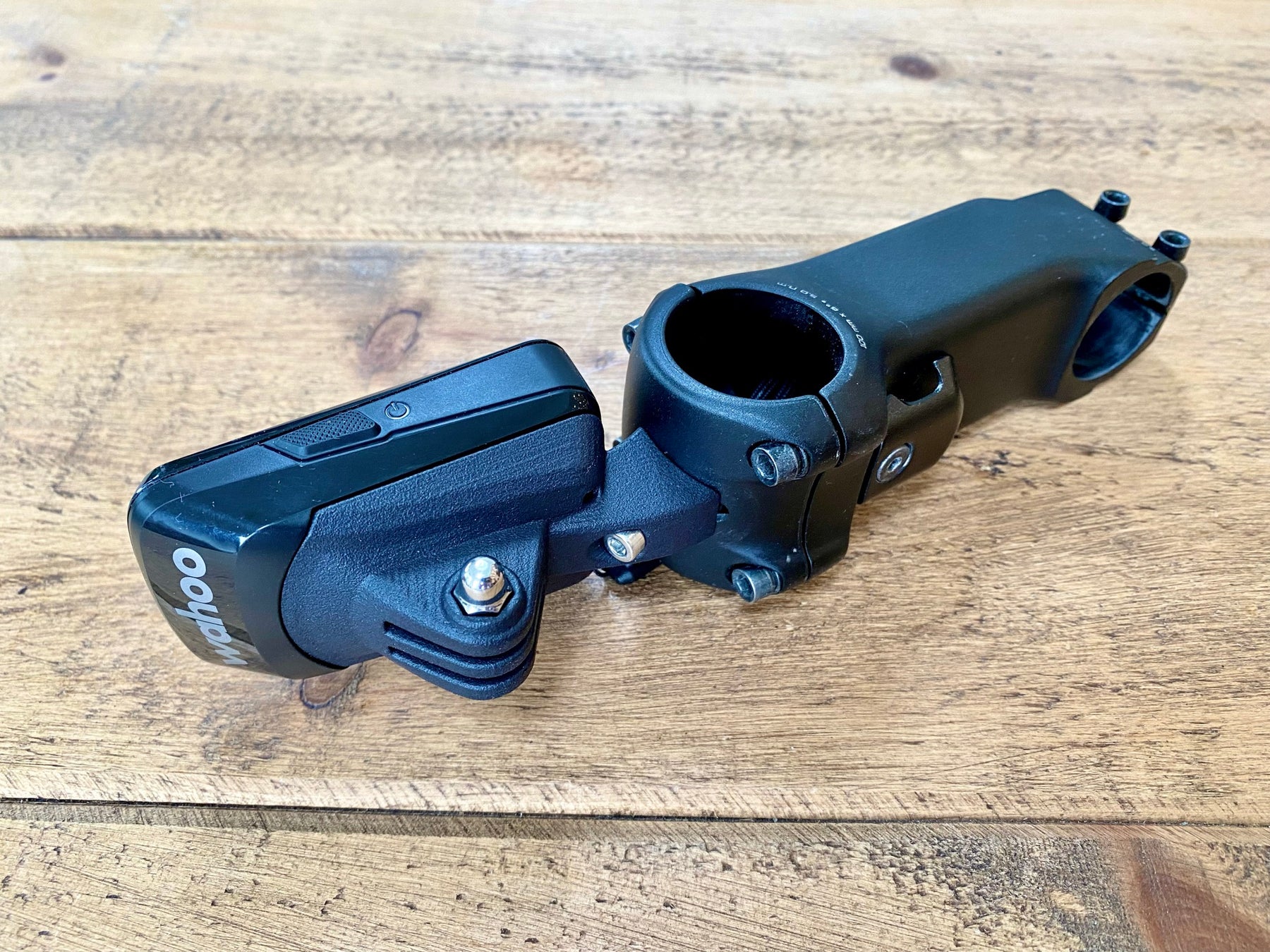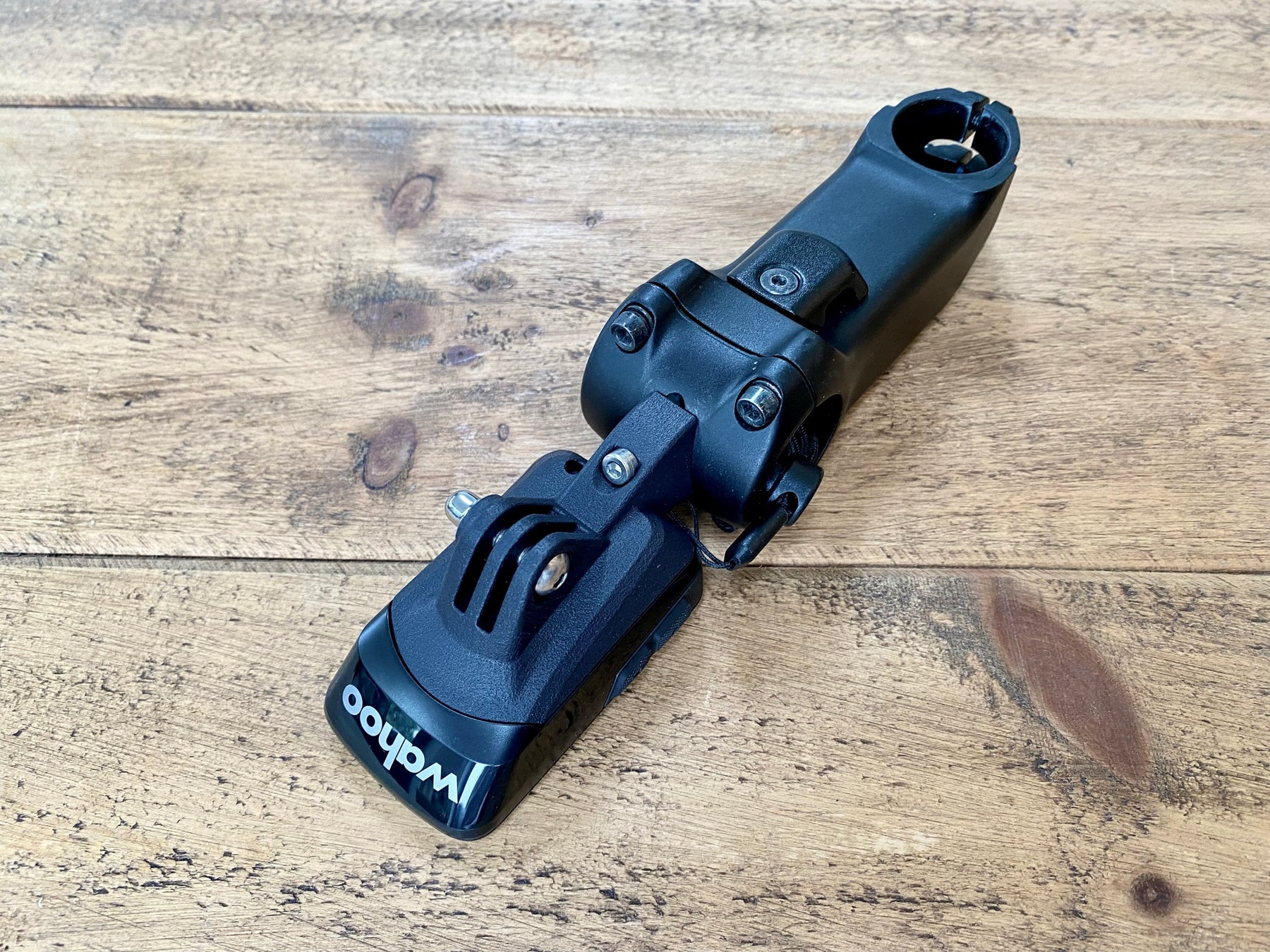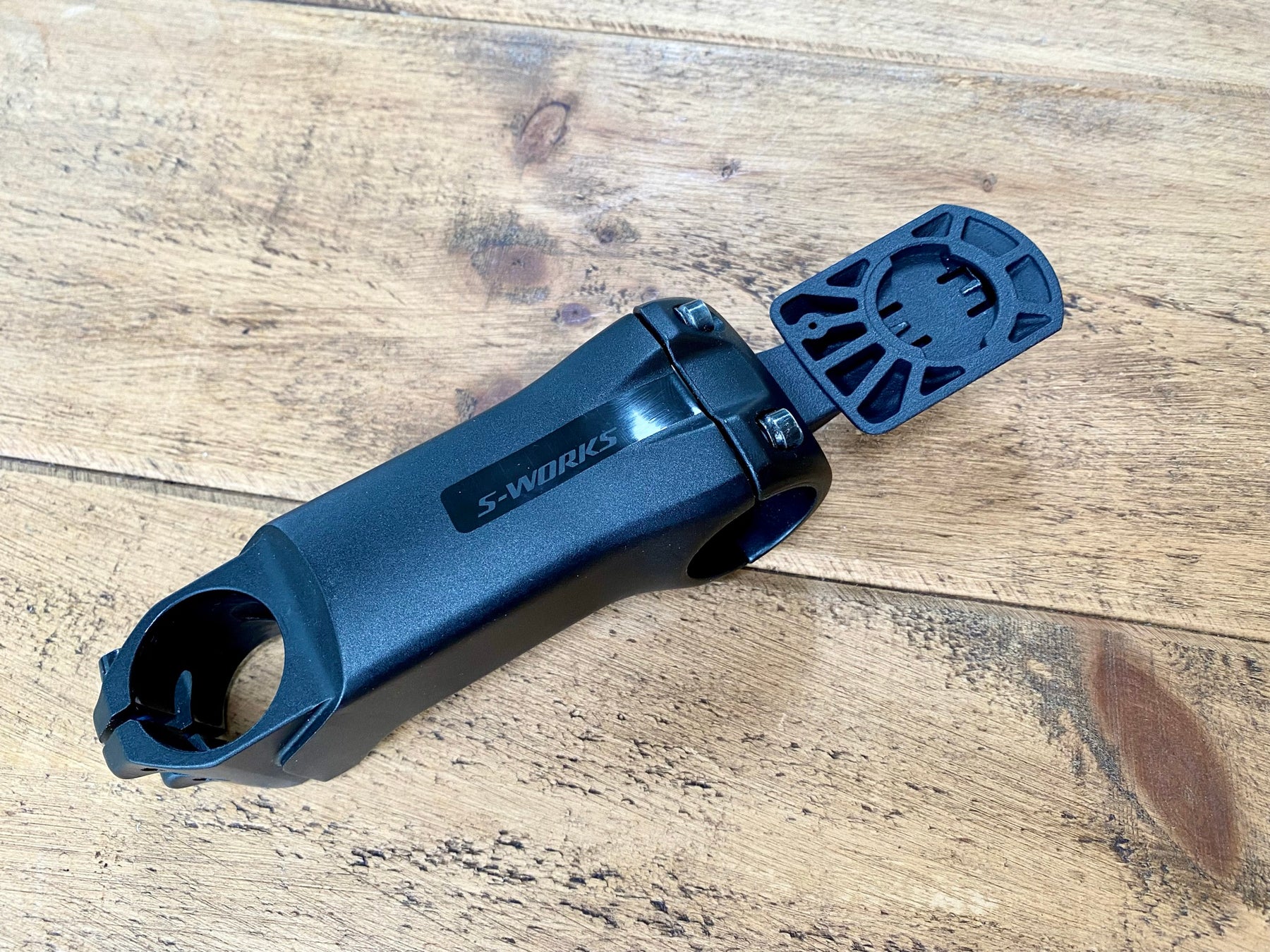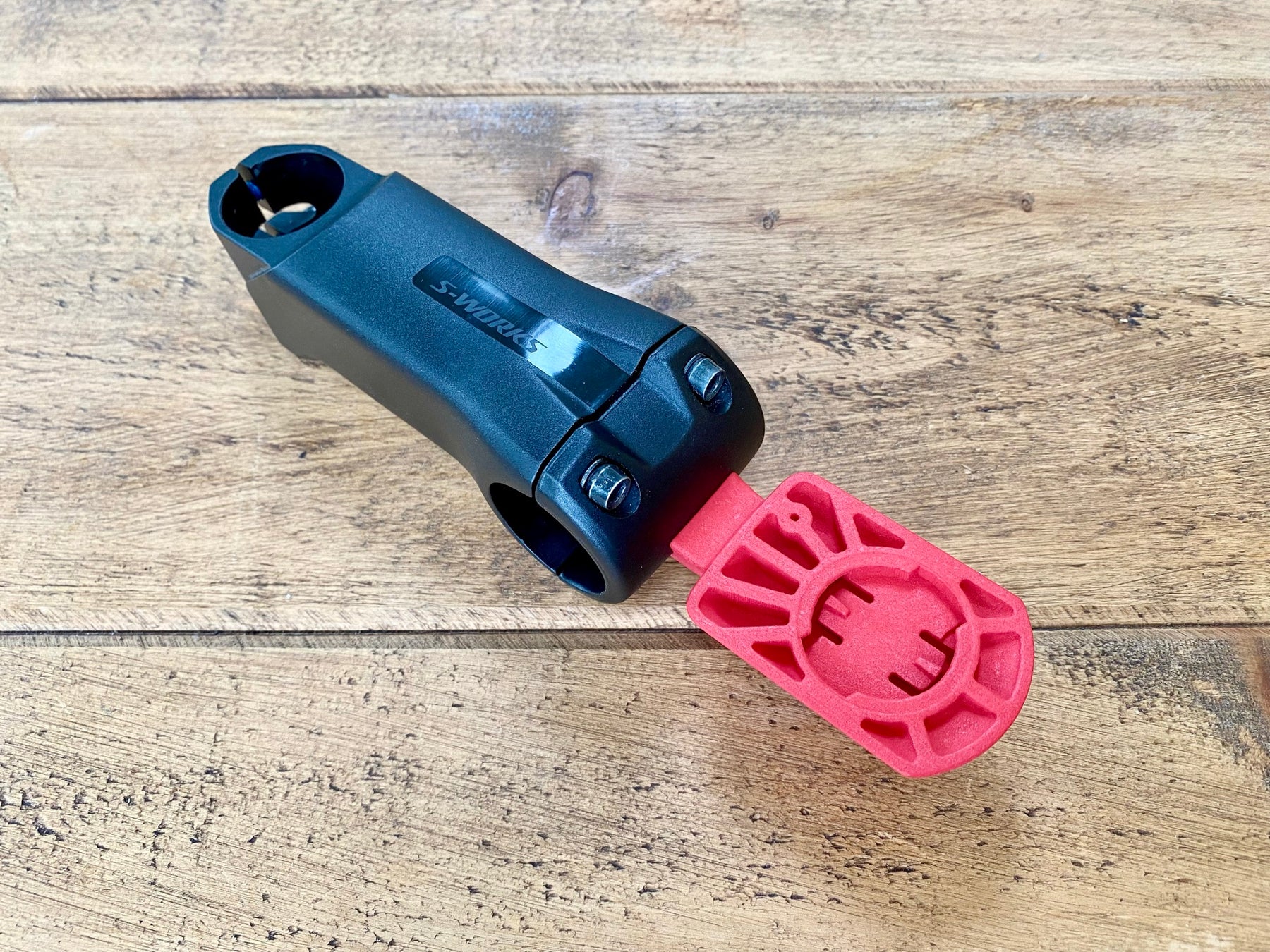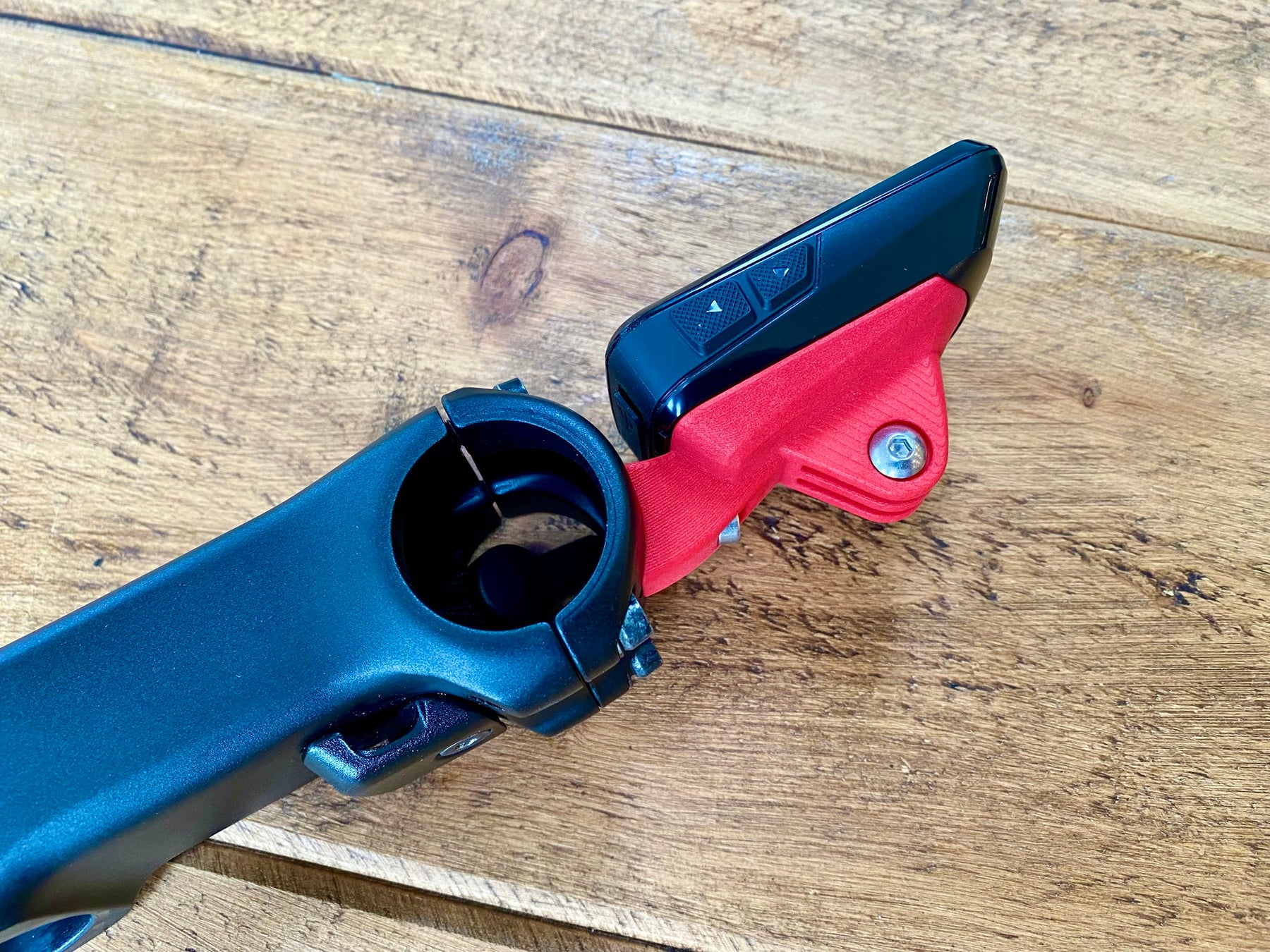 MagCAD Wahoo Elemnt Bolt V2 GoPro Specialized Mount
Mount your Wahoo Elemnt Bolt (V2) cycle computer in front of your Specialized handlebars with this MagCAD Mount.
What's Included
1x 3D printed mount, 1x M4x16mm cap screw, 1x M4 retained nut, 1x M5x20mm button head screw, 1x M5 dome nut.
The Wahoo device and Specialized stem pictured are for reference only and not included.
Overview
Mount your Wahoo Bolt (V2) computer in front of your Specialized handlebars with this MagCAD Mount. The new Specialized stems found on bikes such as the Venge, Roubaix, Tarmac and Diverge (as well as others) come with a slot in the centre that provides a secure point to attach the mount.
The MagCAD Wahoo Elemnt Bolt V2 Specialized Mount is designed specifically for the shape of the Bolt (V2). It is extremely strong and stiff, keeping your device securely positioned in front of your stem.
A GoPro lug has been added underneath for maximum flexibility, allowing you to mount additional devices such as cameras and lights underneath your computer without cluttering the rest of your handlebars.
Application
Fitting the MagCAD mount is a simple process. Simply bolt through your Specialized stem faceplate into the retained nut and rotate the mount to your preferred orientation.
Roval Alpinist Cockpit
The MagCAD Specialized mount will attach to the Roval Alpinist handlebars. However, the contacting face is subtly different to the curve of the Roval bars and you will need a longer cap screw than supplied with the mount to ensure full thread engagement.
Please contact us when placing an order if you would like us to include the longer M4x20mm cap screw. Otherwise these are easy to source locally yourself.
Compatible With:
Wahoo Elemnt Bolt (V2) - New for May 2021, featuring a colour screen and slightly larger size compared with the Bolt (V1).
Action cameras and lights with a GoPro type mount.
Specialized stems: Venge, Tarmac SL7, Future.
Roval Alpinist integrated handlebars & stem - See note above.
Specifications
Weight: 15 grams (without hardware).