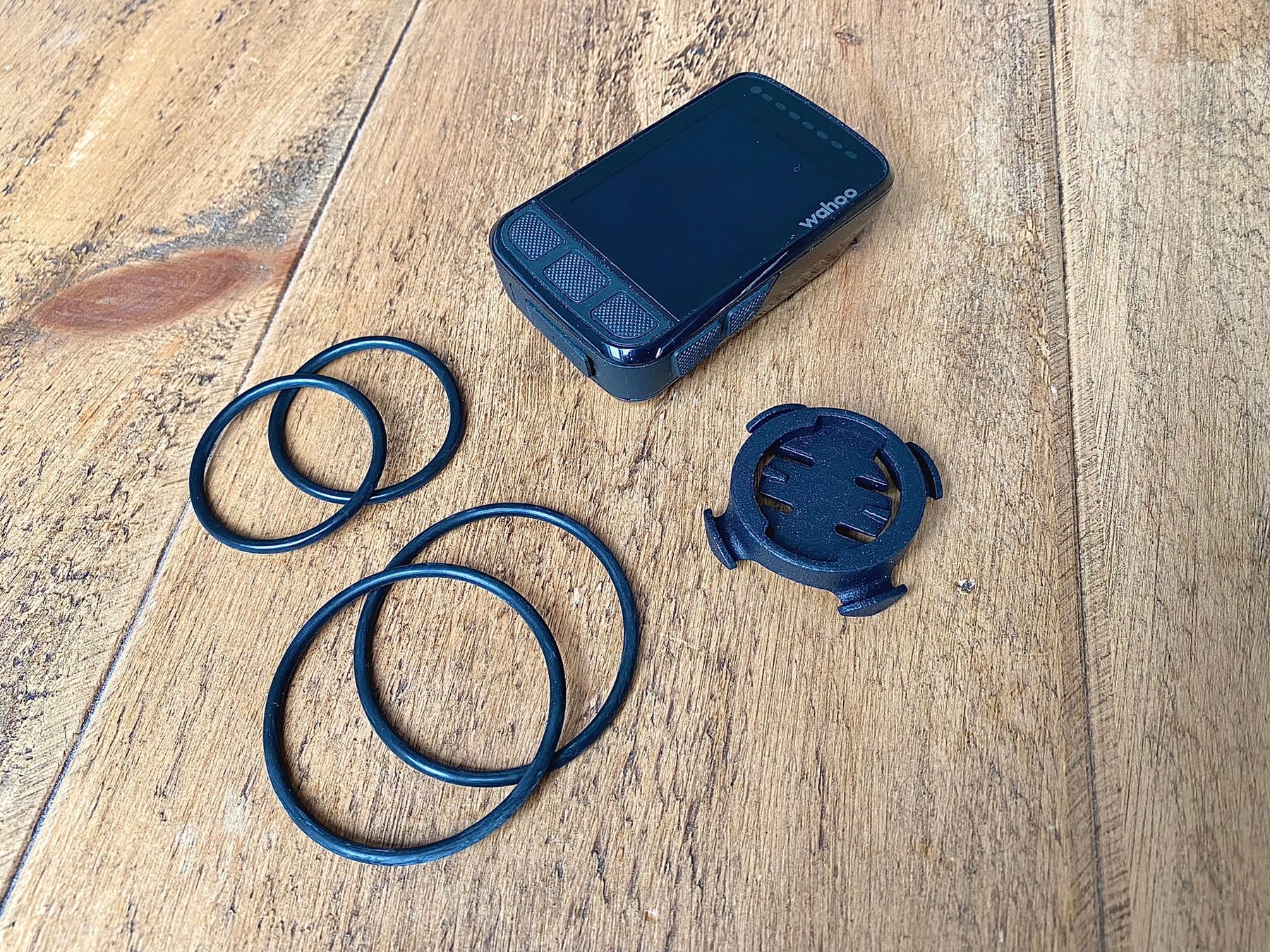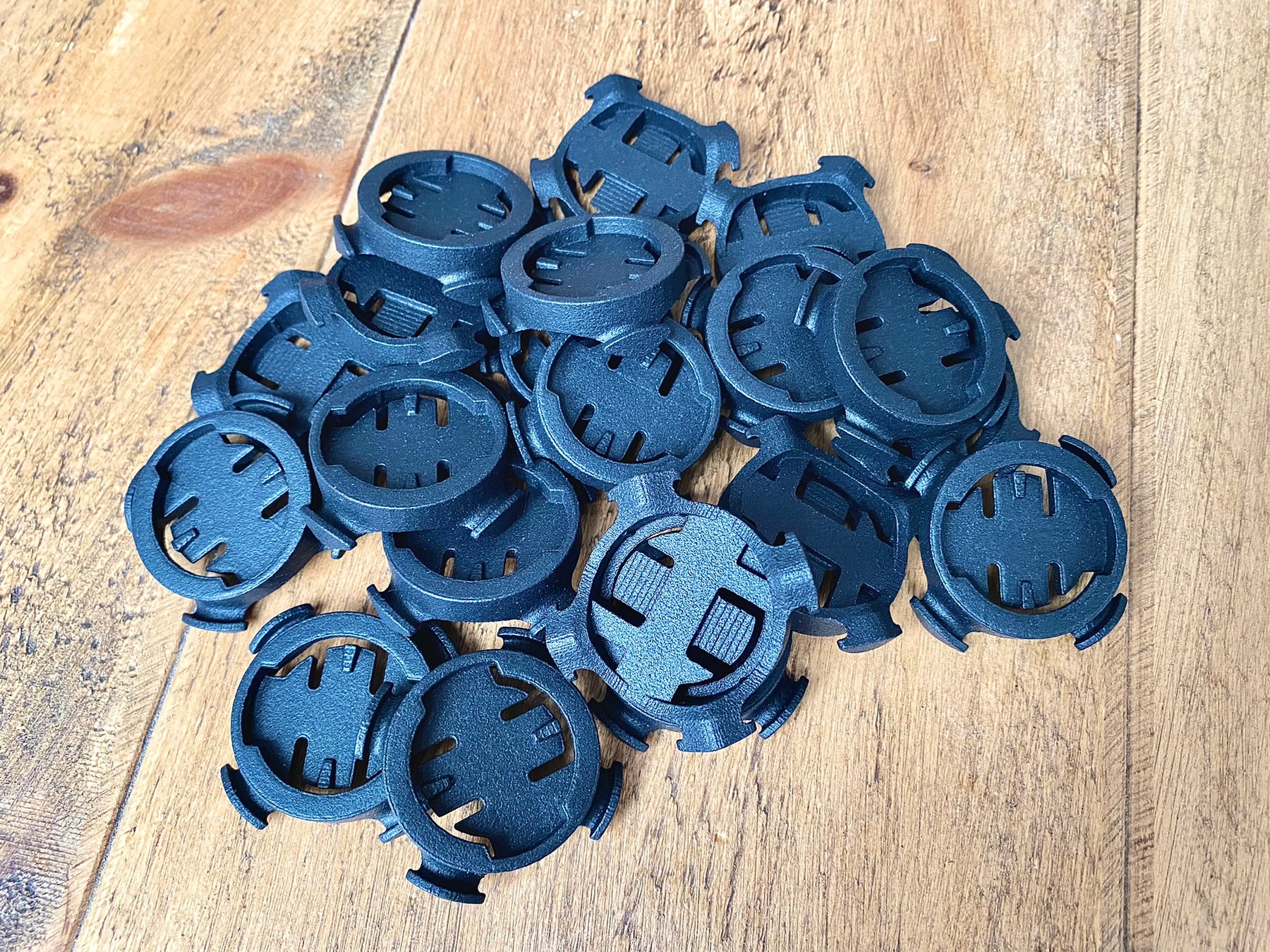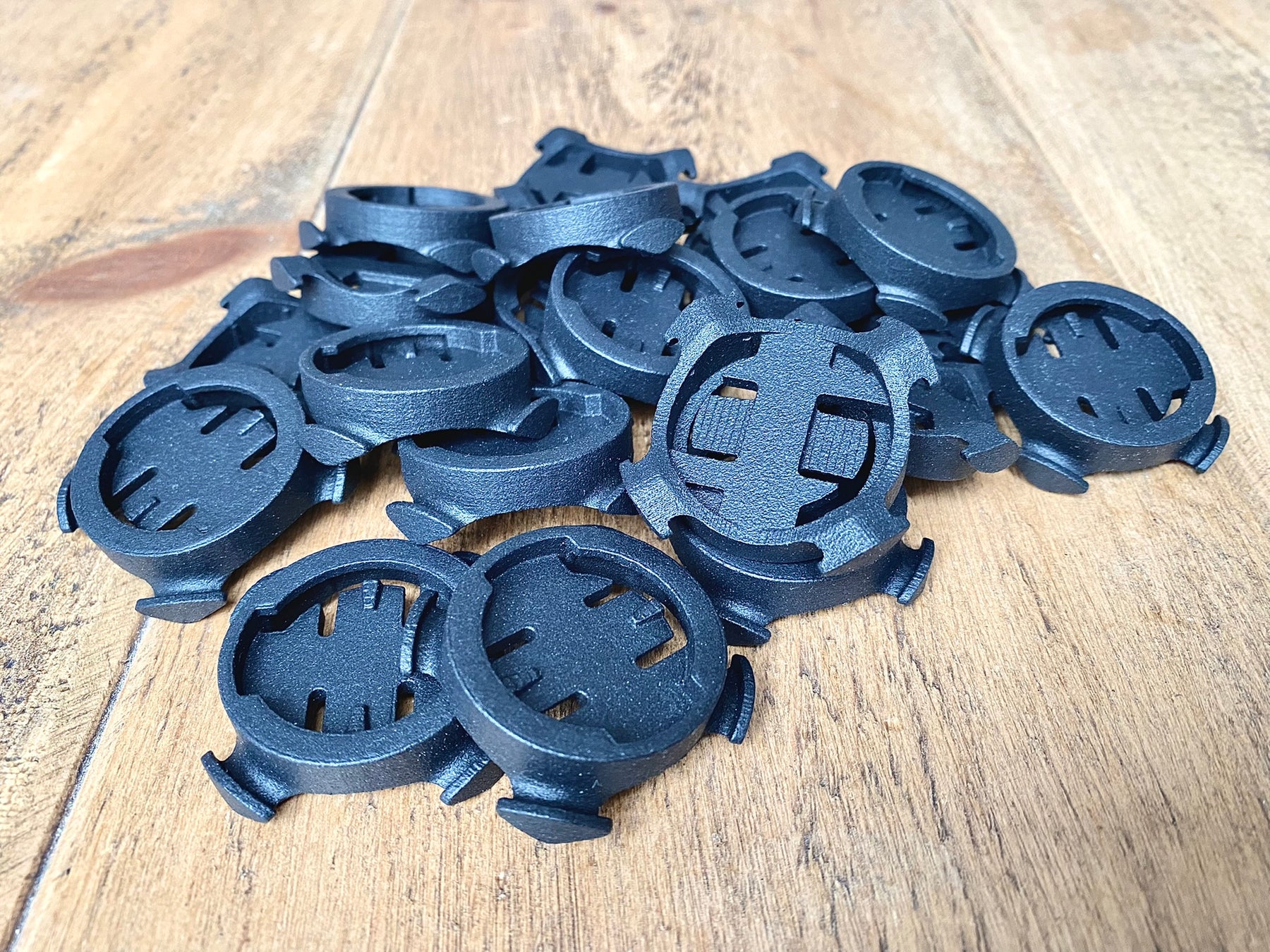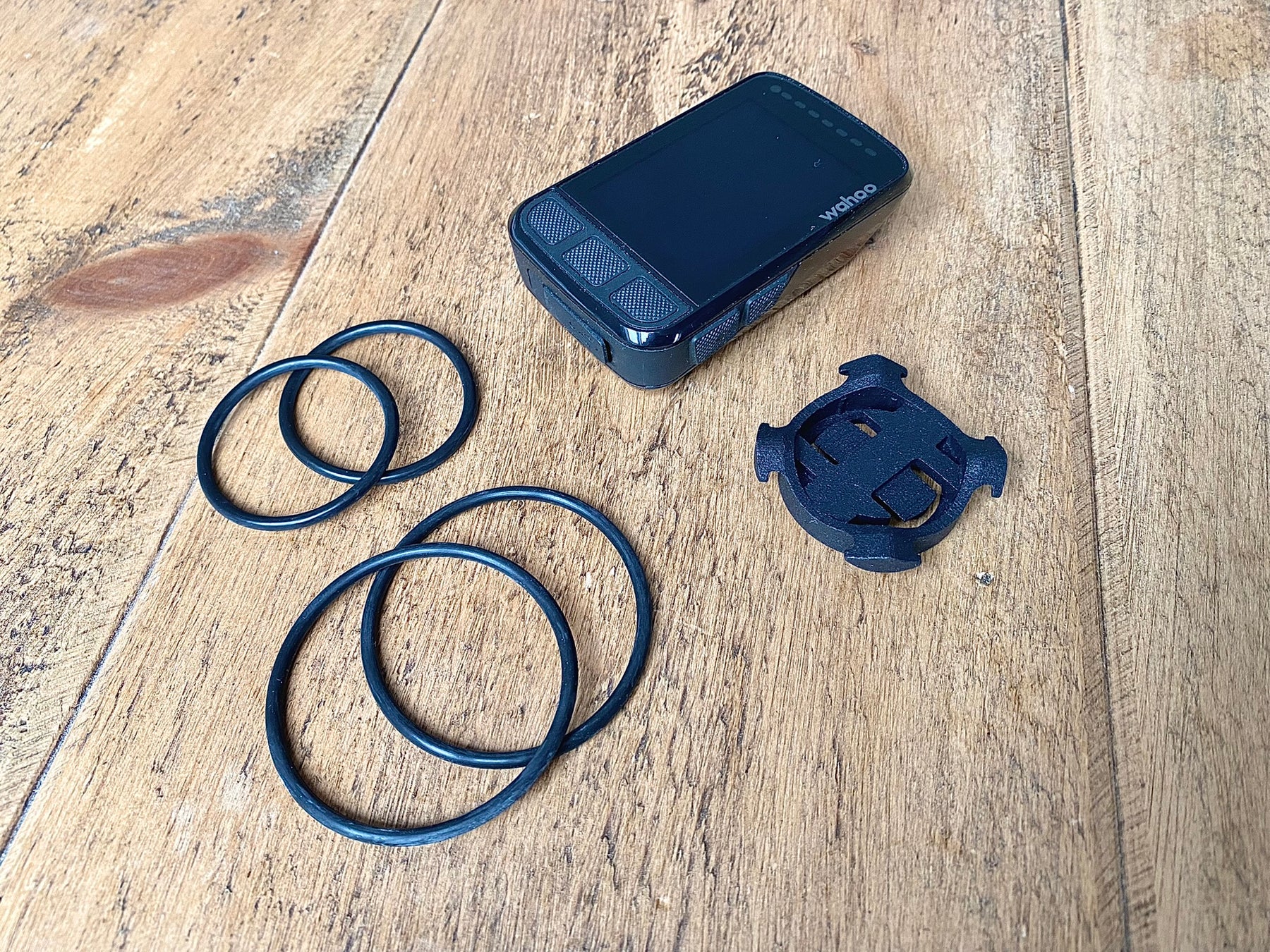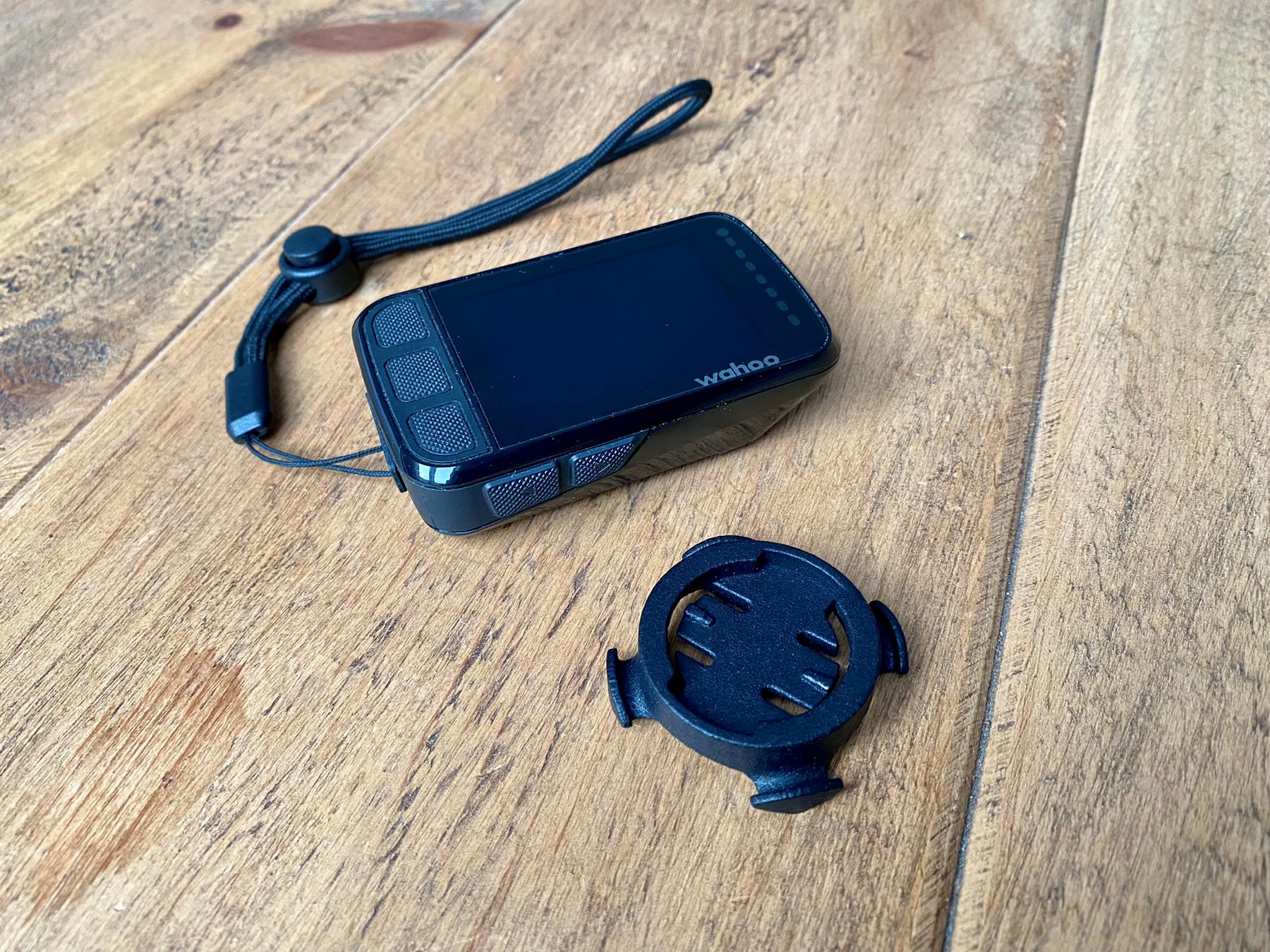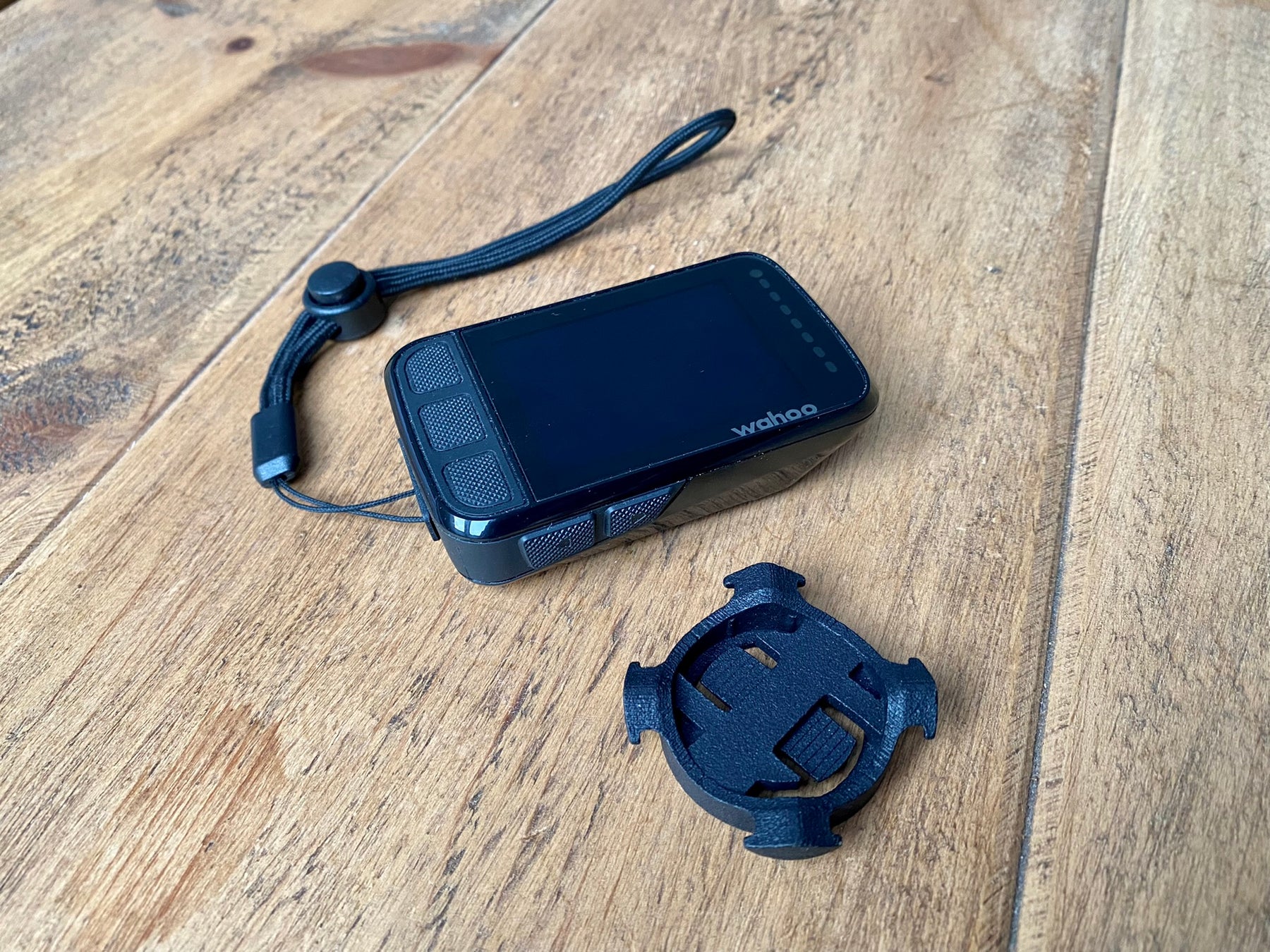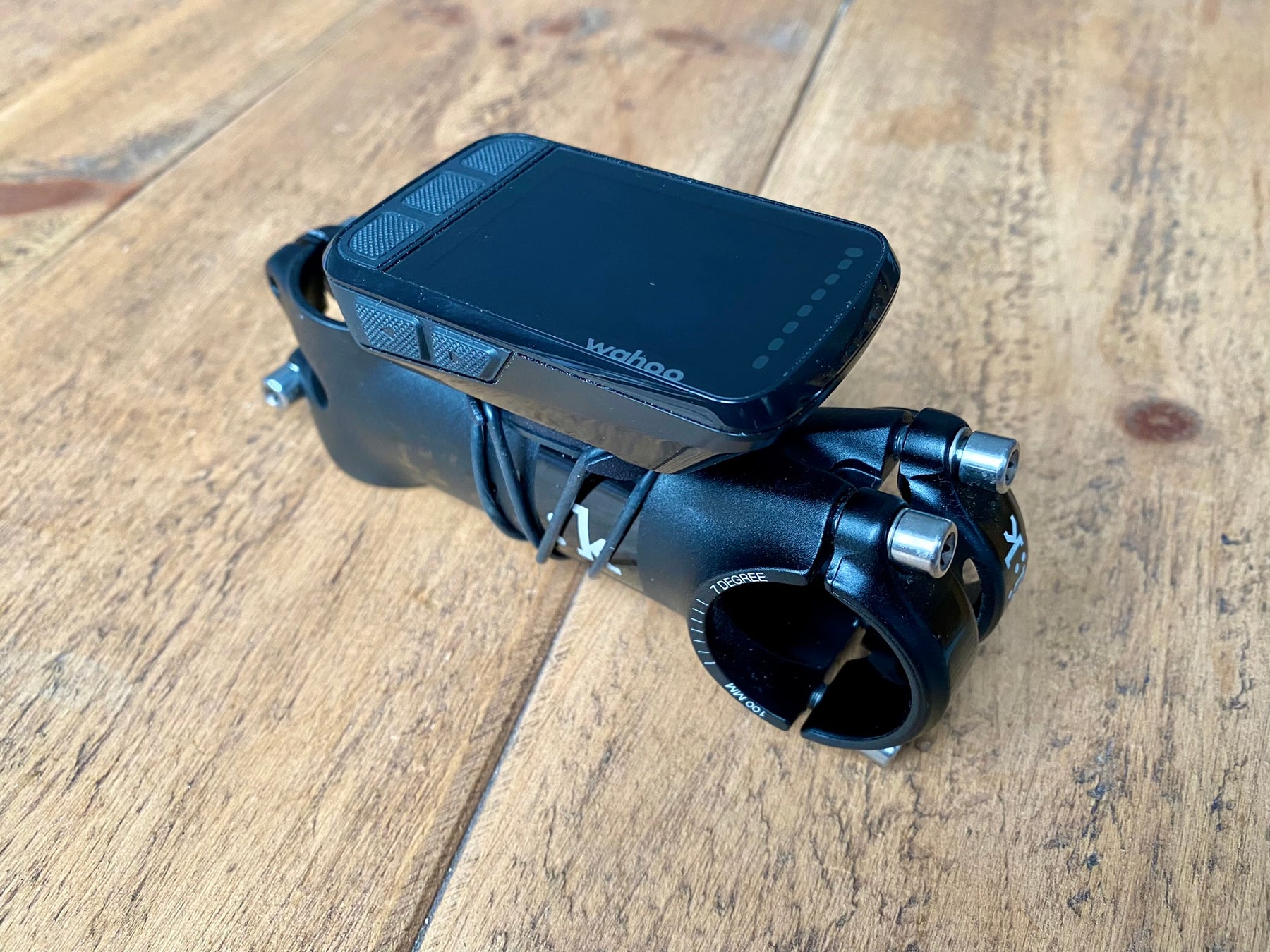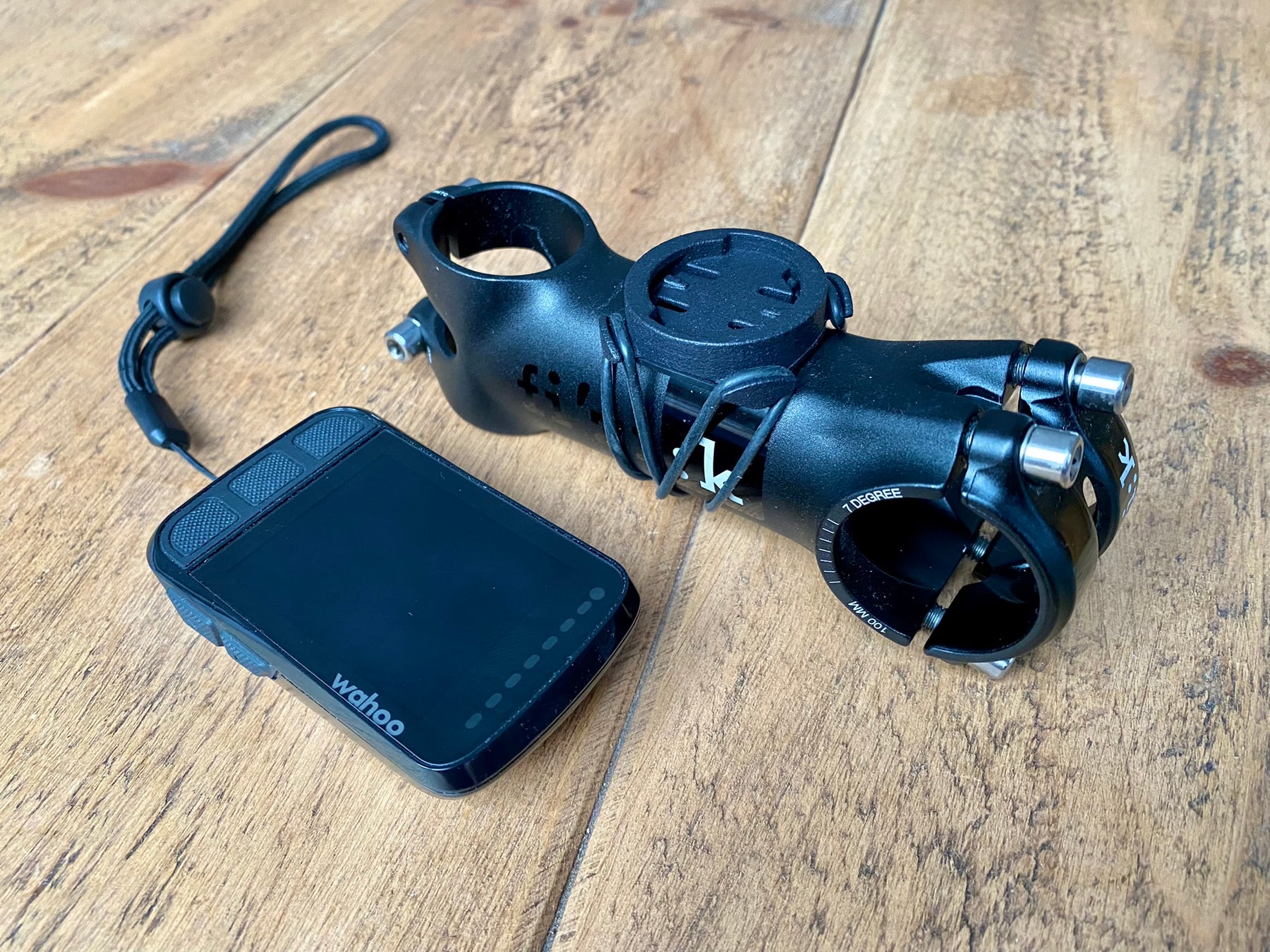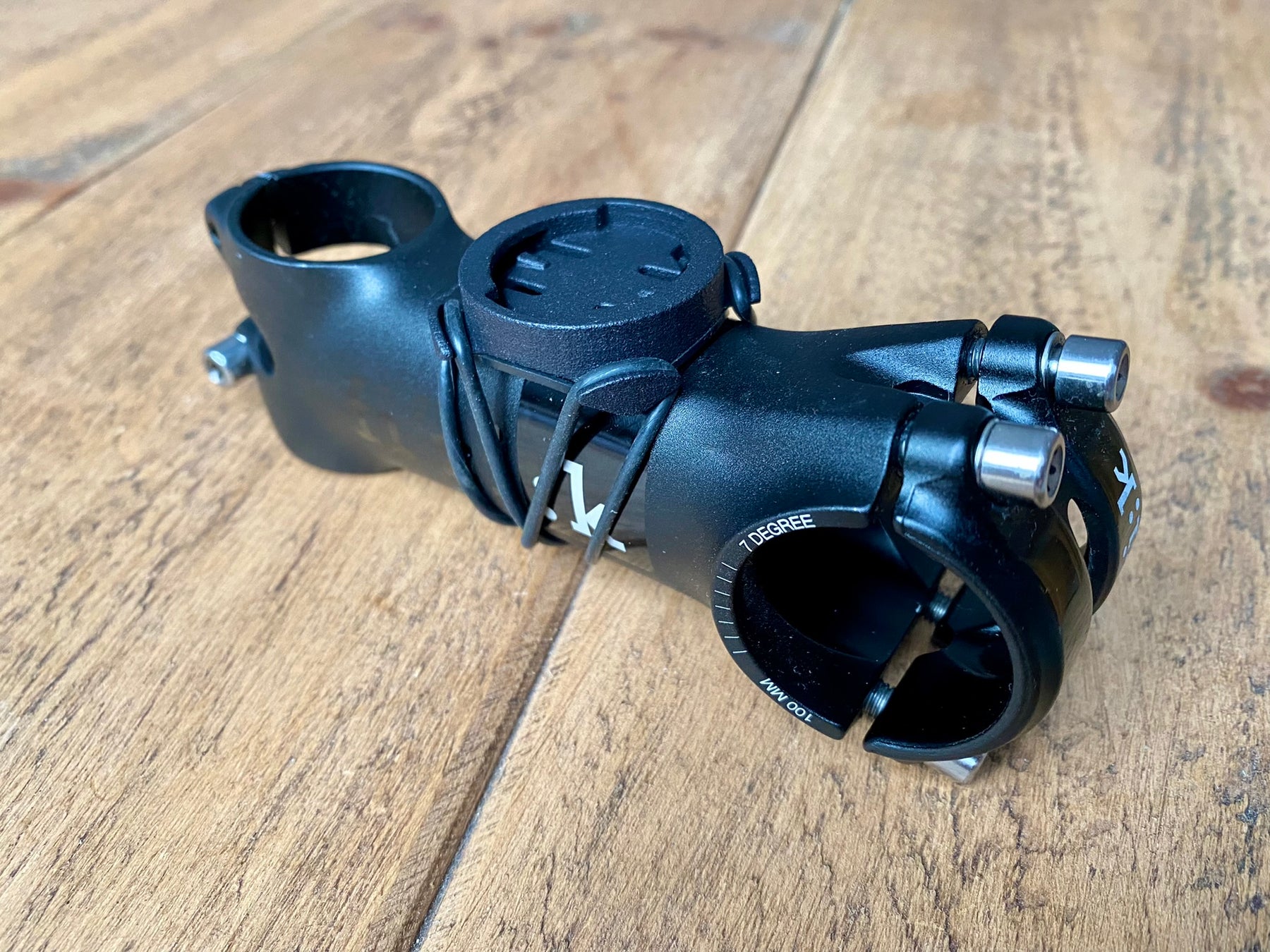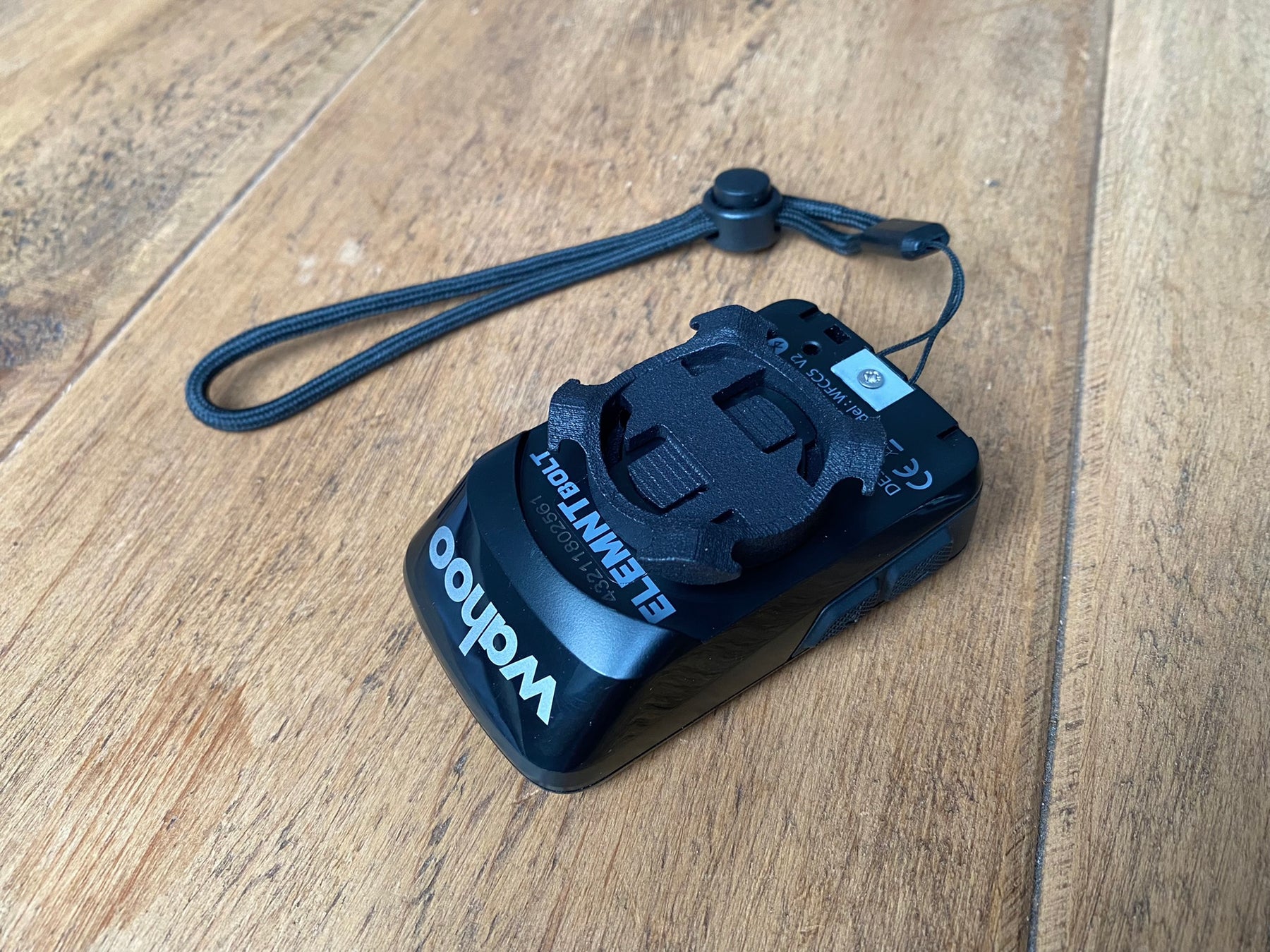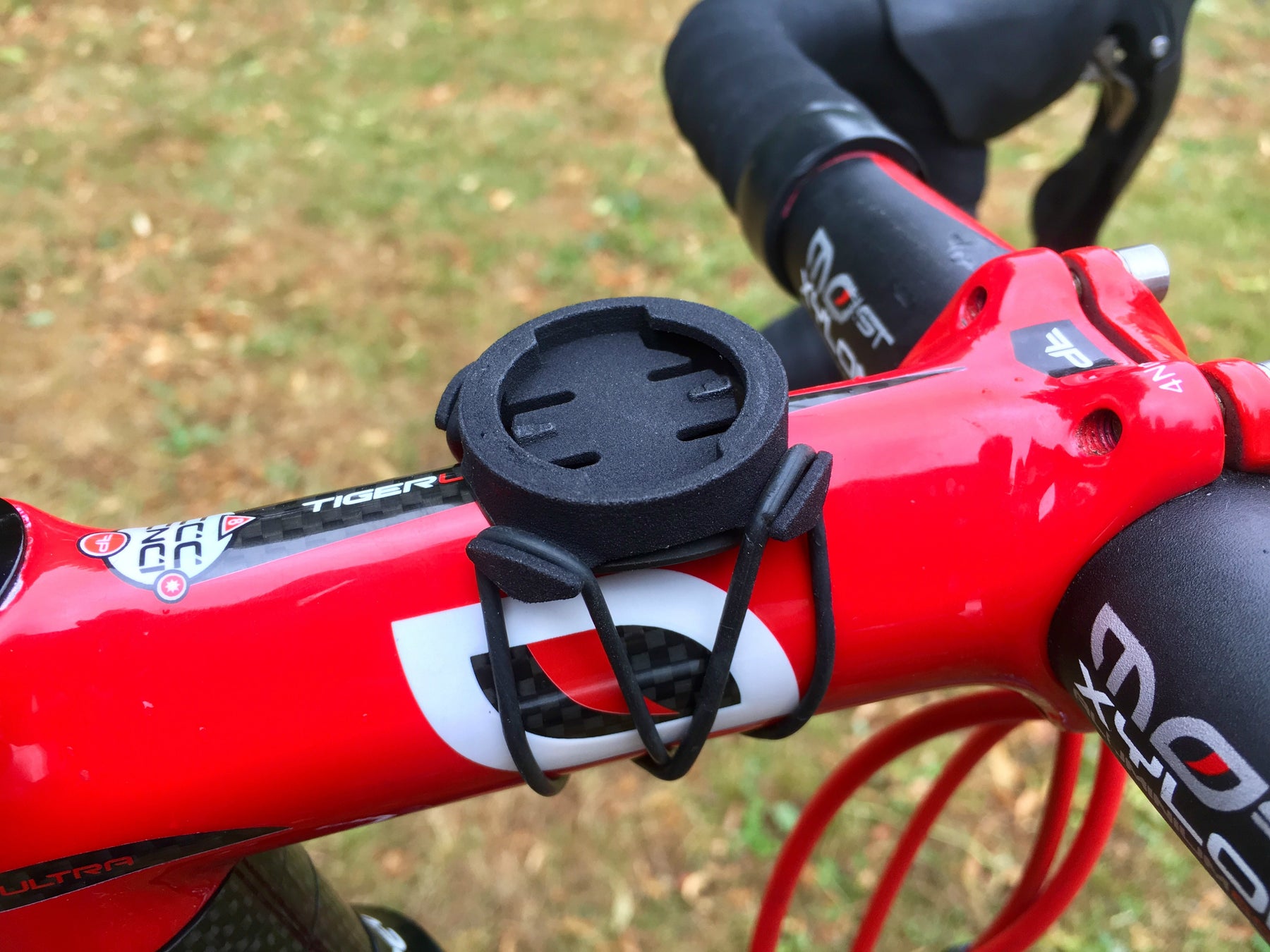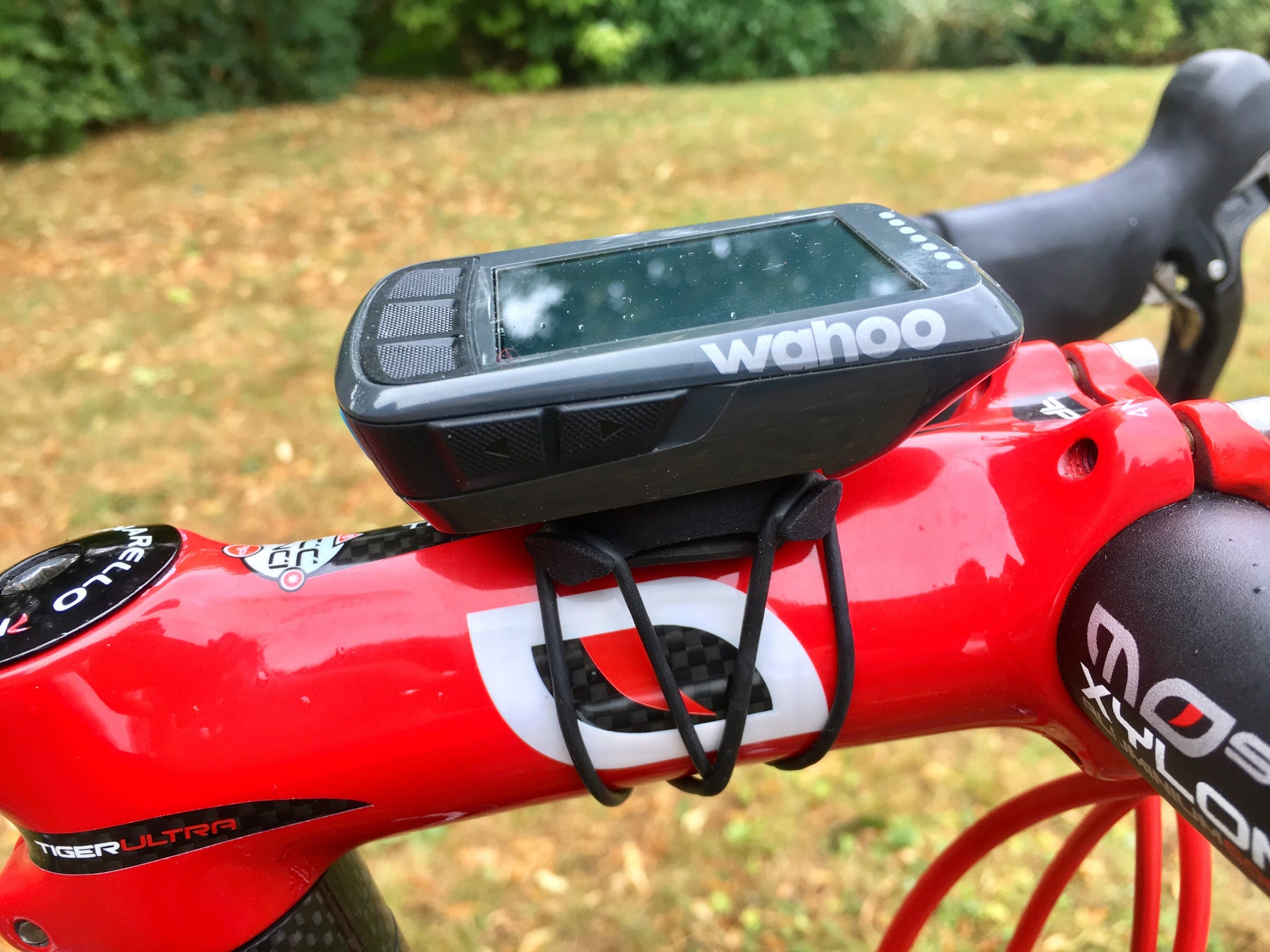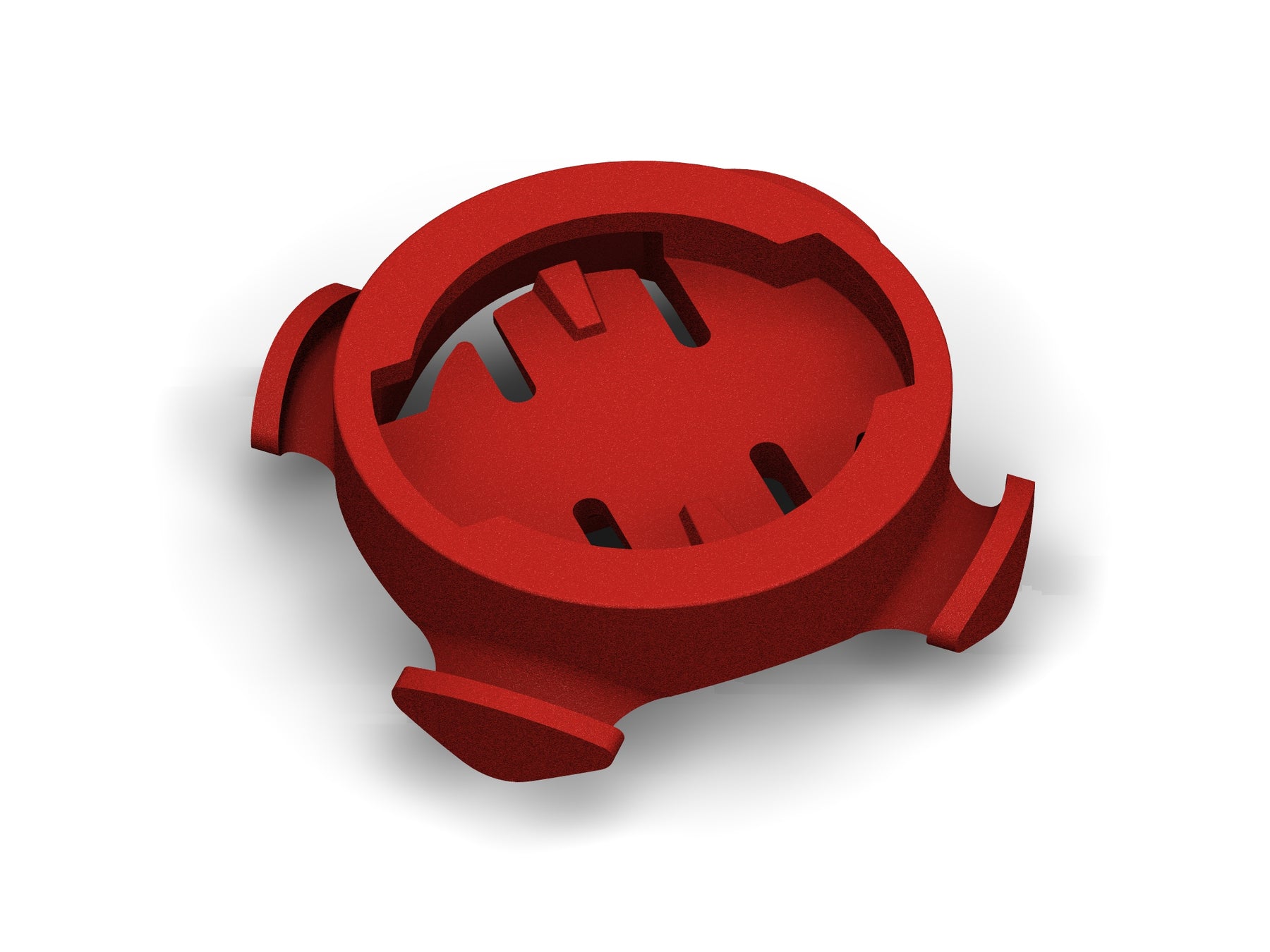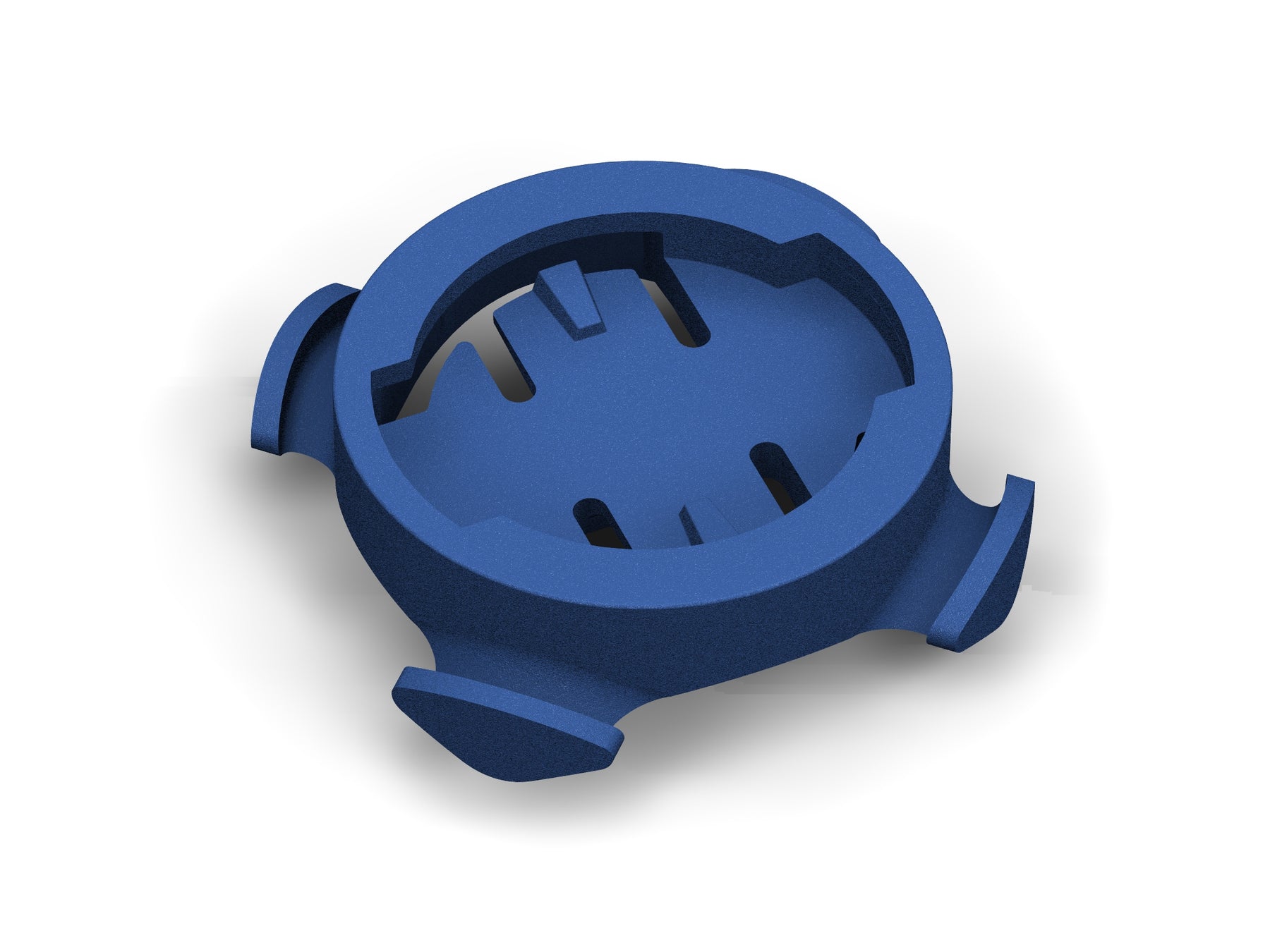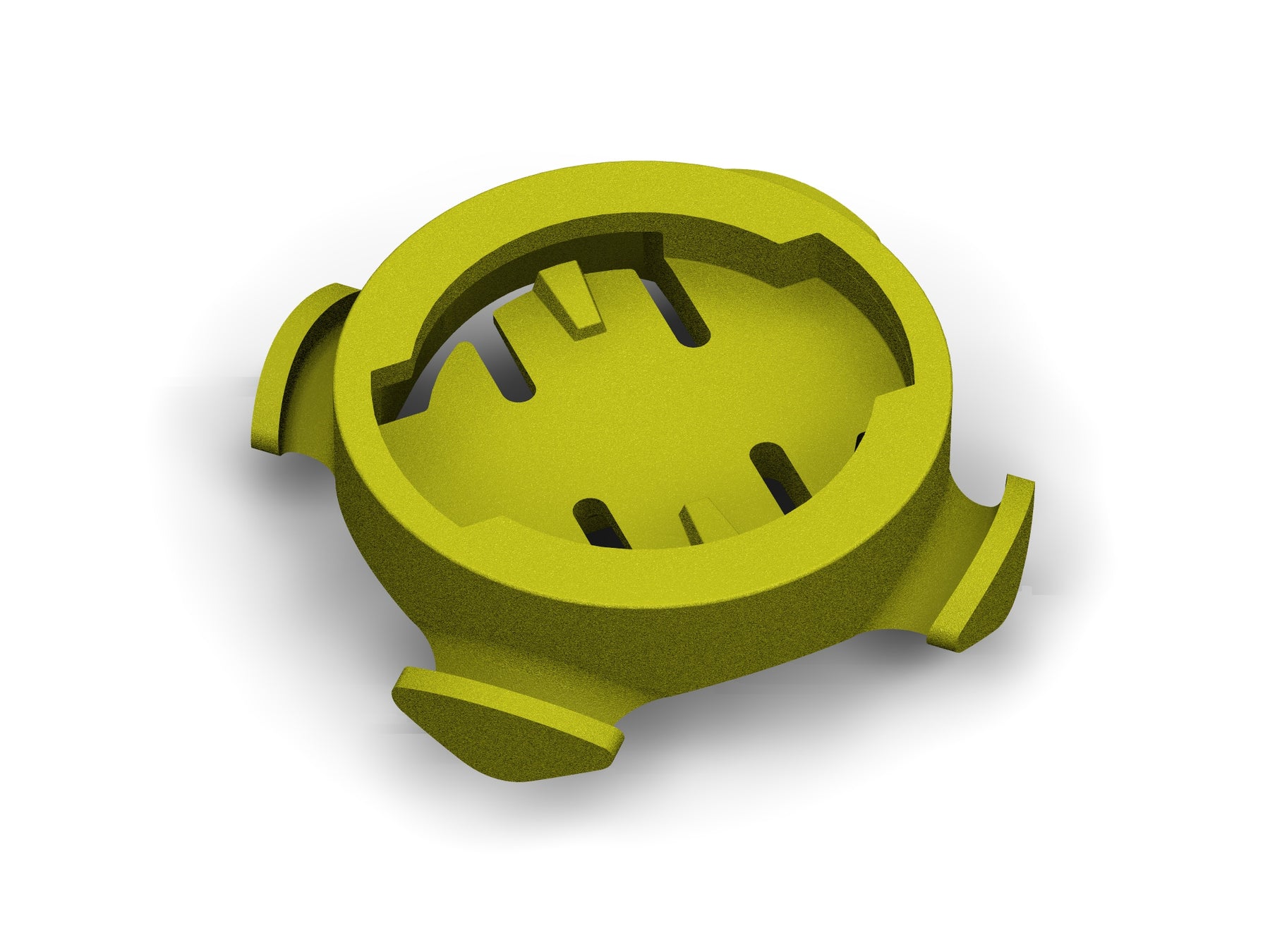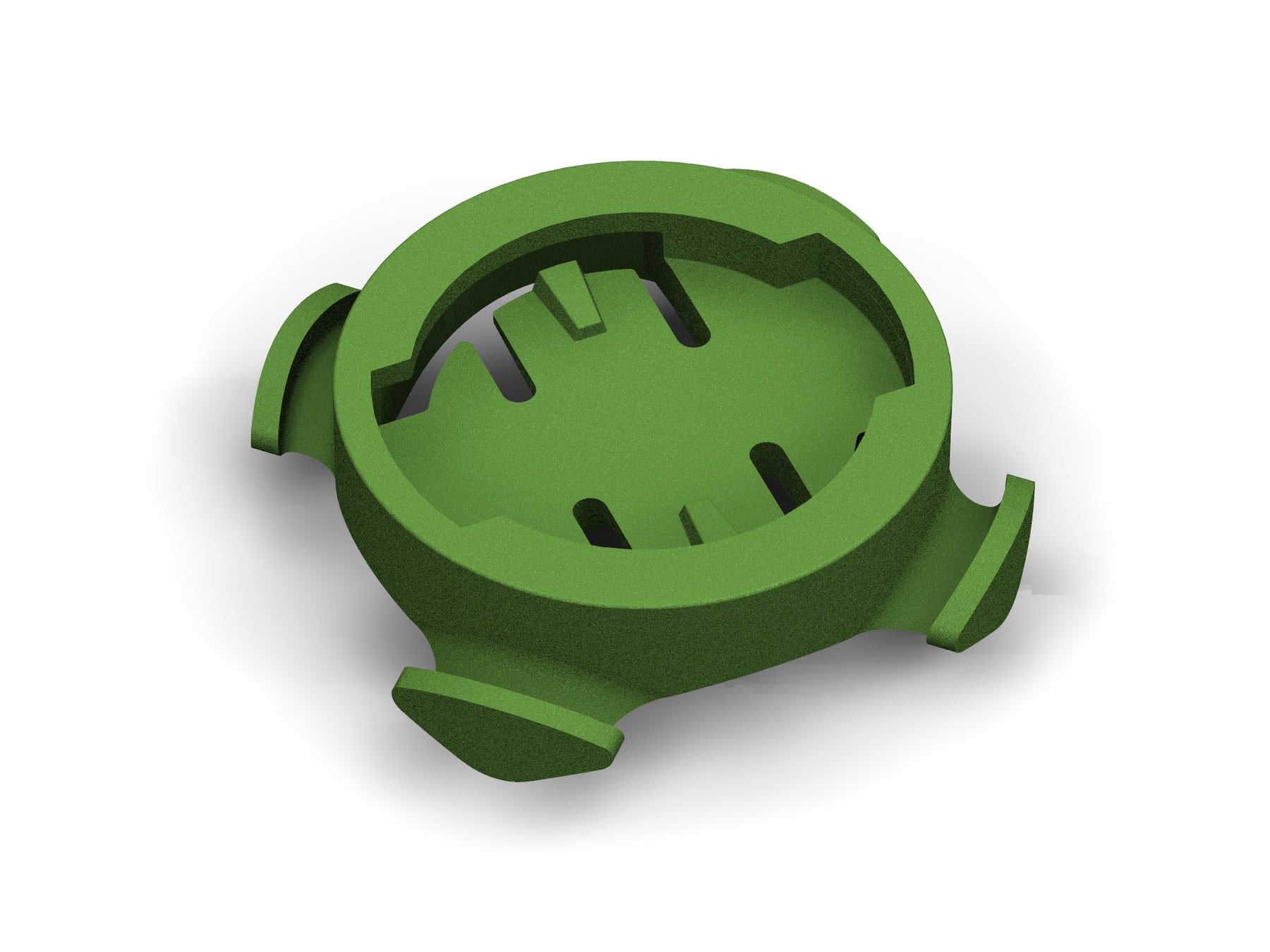 MagCAD Wahoo Elemnt Quarter Turn Garmin Style Mount
A Wahoo Elemnt mount in the style of the standard Garmin quarter turn mount.
What's Included
1x 3D printed mount, 2x small rubber bands, 2x large rubber bands.
The Wahoo device and rubber washer pictured are for reference only and not included.
Overview
This MagCAD Wahoo Elemnt Mount is based on the standard Garmin quarter turn mount. It's designed to be mounted with the same rubber bands and rubber washer as you get with the Garmin mount, allowing you to mount your Wahoo device on your stem or handlebars.
Application
Simply attach to your handlebars or stem two rubbers bands, supplied, and attach your Wahoo device with a quarter turn motion.
If you have the rubber washer from a Garmin mount you can also fit this, although it is not required and not supplied, to add extra grip.
Compatible With:
All Wahoo Elemnt devices; Elemnt, Mini, Bolt (V1), Bolt (V2), Roam.
Specification
Weight: 4 grams (not including hardware).