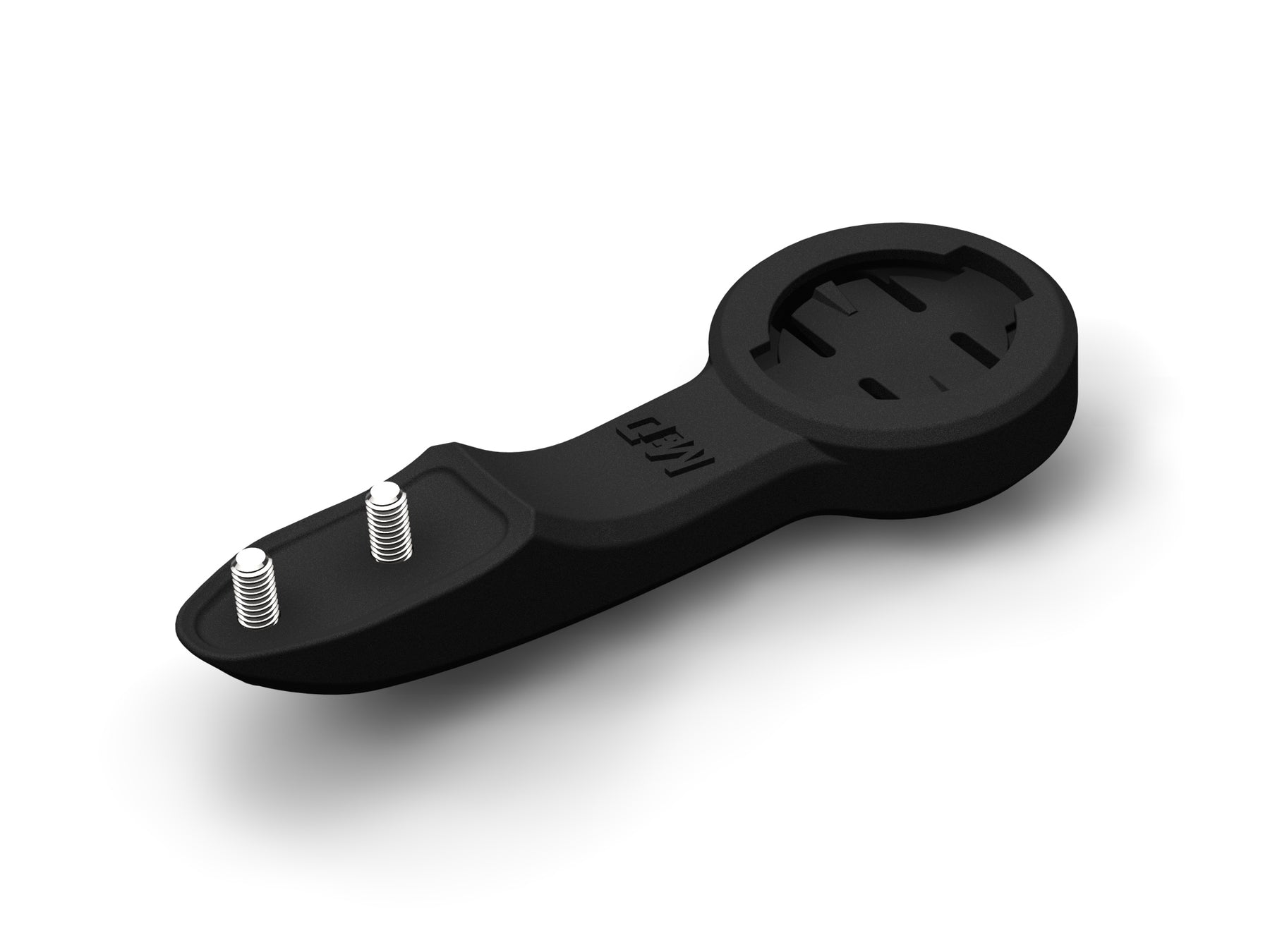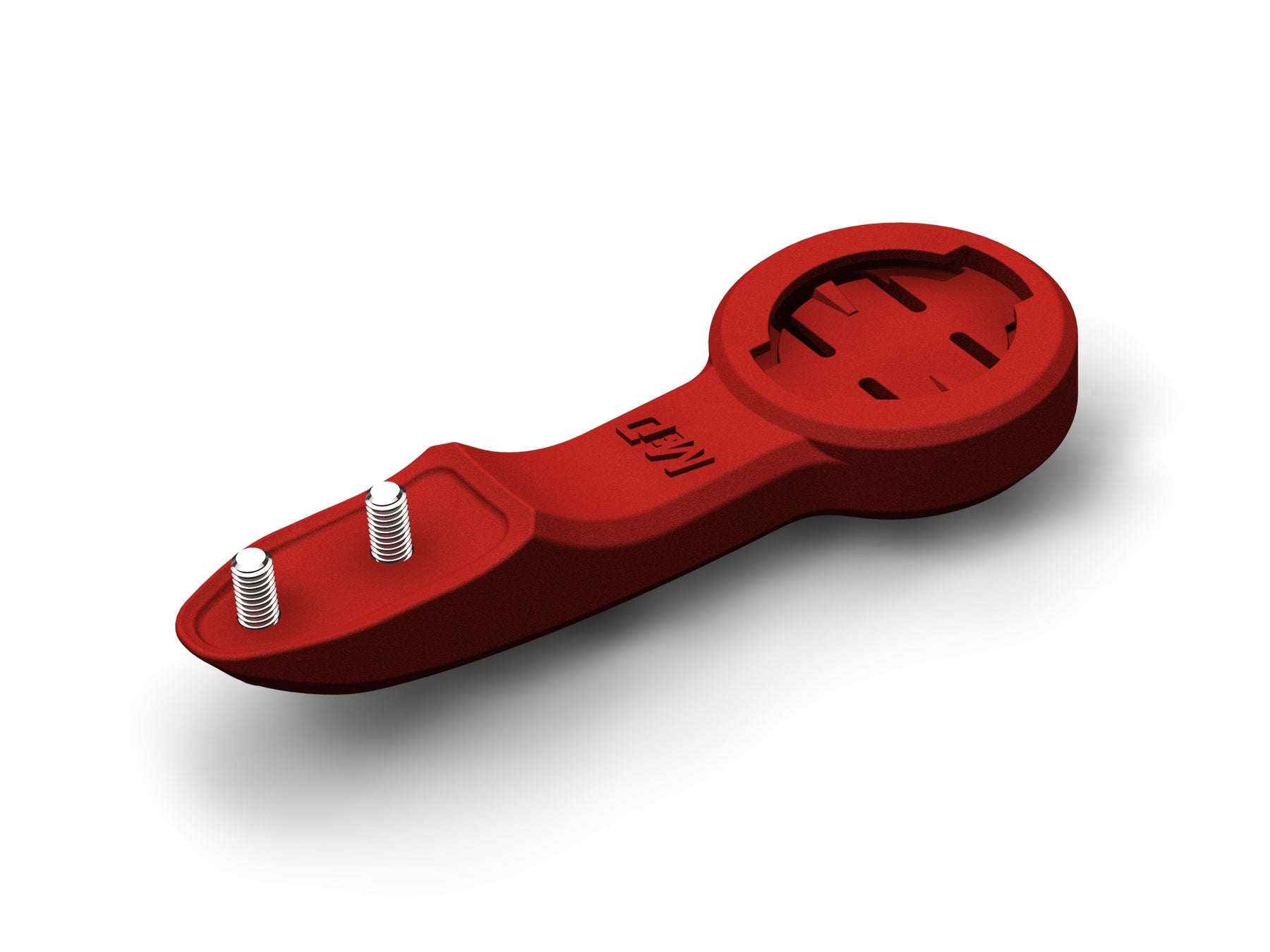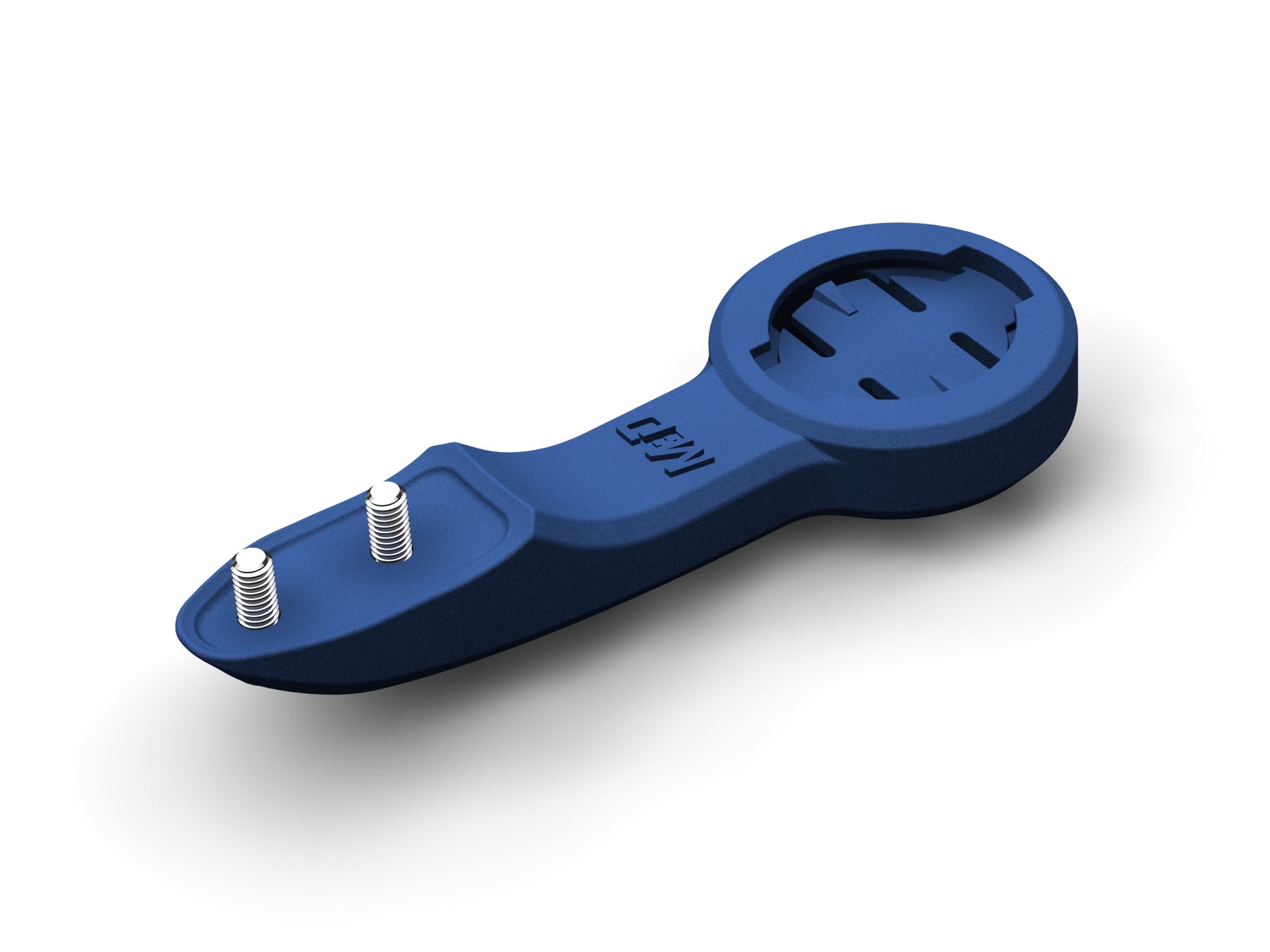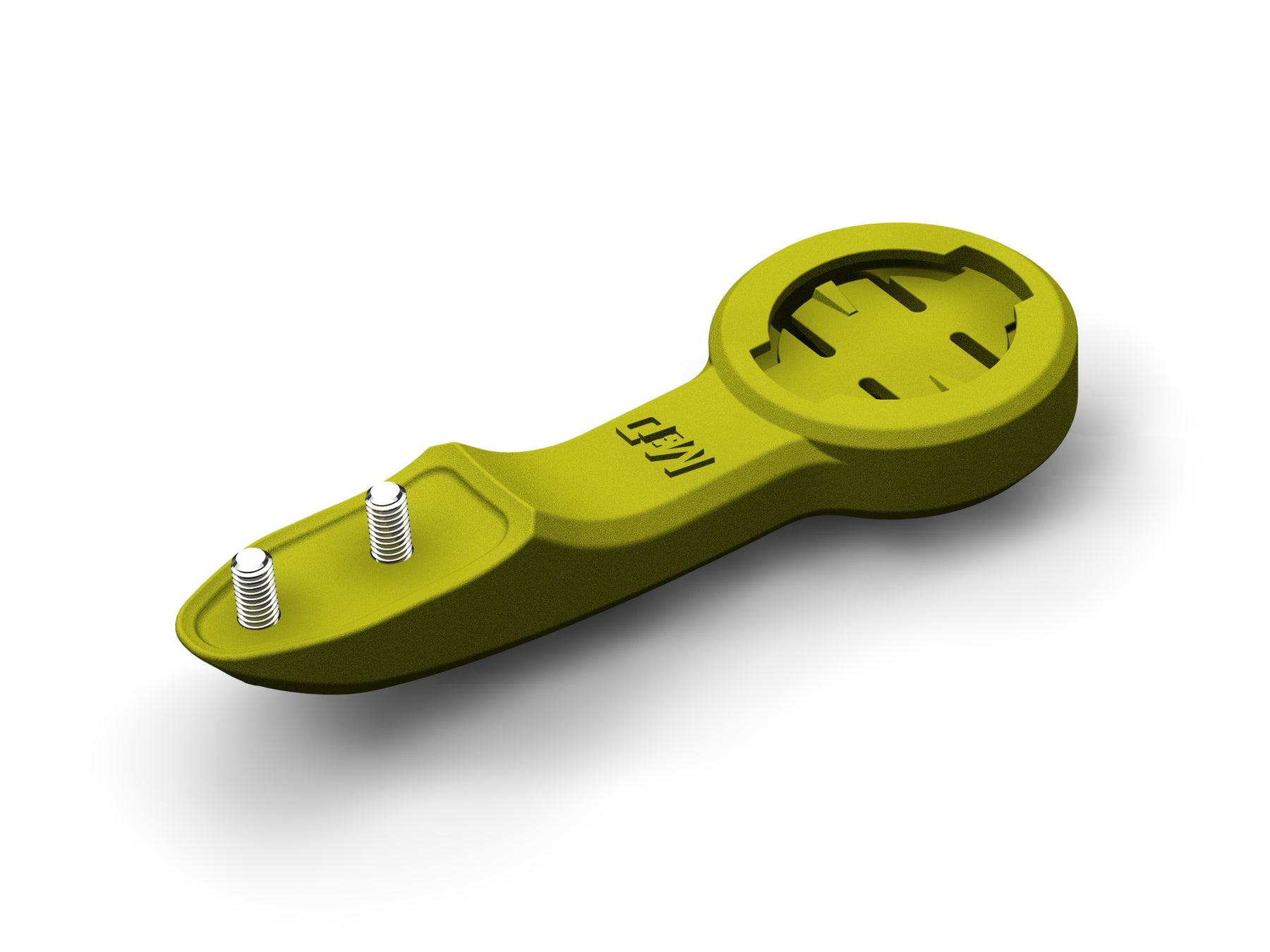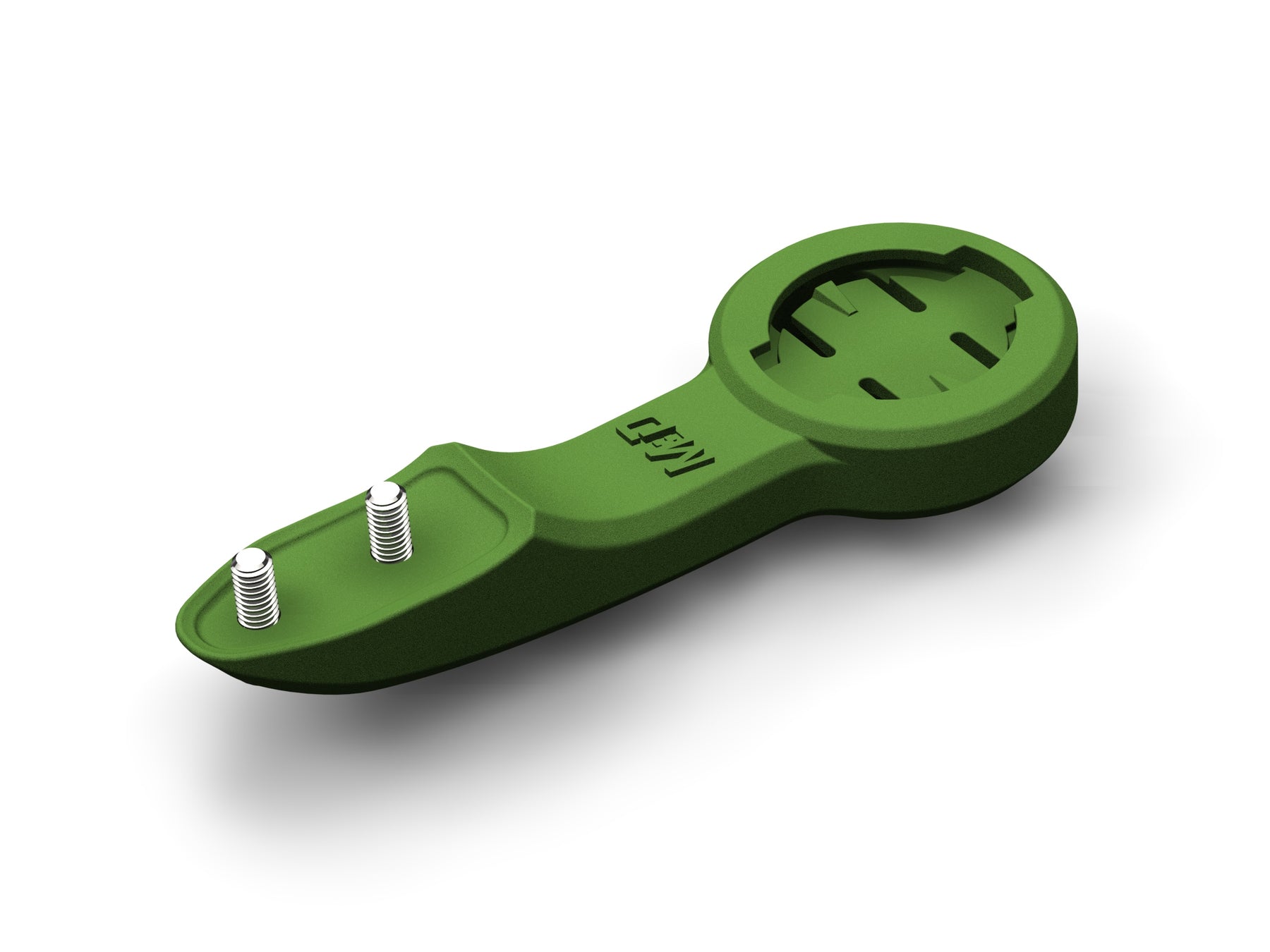 MagCAD Garmin Cervelo S5 HB14 Mount
A Garmin Edge computer mount compatible with the new generation of Cervelo S5 aero road bikes (2023 onwards), HB14 handlebars and V-shaped stem.
Please be aware this mount is not suitable for the 2019-2022 Cervelo S5 and AB08 handlebars. For the Cervelo AB08 handlebars see our MagCAD Garmin Cervelo S5 Mount.
What's Included
1x 3D printed mount.
1x M4x12mm button head hex screw.
1x M4x16mm button head screw.
The Garmin device and Cervelo HB14 handlebars pictured are for reference only and not included.
Overview
This MagCAD mount integrates fully with the Cervelo HB14 aero handlebars found on the latest generation Cervelo S5 road bikes (2023 onwards).
This short version mount is suitable for devices up to the Garmin 540 & 840. It will not fit the largest Garmin 1030/1040 devices.
The mount positions your device flush with the top of the handlebars, close to the leading edge, so as to keep the aerodynamic impact to a minimum. This version maintains the same pitch as your handlebar installation. If you would like your computer held at a different pitch feel free to get in contact and we can modify the design to suit.
Application
Fitting the MagCAD mount is a simple process. Simply screw the mount to the underside of your Cervelo HB14 handlebars and tighten to 2Nm (torque specified by Cervelo) making sure to use the longer M4x16mm screw in the front hole. We recommend using a thread locking compound before installing the screws and periodically check they remain tight and secure.
Compatible With:
Garmin Edge devices (small/medium): 130 Plus, 540, 840.
Cervelo HB14 aero handlebars.
Not compatible with the AB08 handlebars.
Specification
Weight: 21 grams (not including hardware).
Disclaimer
This product and/or service is not affiliated with, endorsed by or in any way associated with Cervelo Cycles Inc. or Garmin Ltd. Cervelo, Garmin and their respective logos are trademarks or registered trademarks of Cervelo Cycles Inc. and Garmin Ltd.